Mark Birchall, chef patron of Moor Hall and The Barn at Moor Hall, Lancashire
My favourite local restaurant is Bistro Verité in Birkdale. It's a small, family run place serving good quality food. Everyone's really friendly in there and the atmosphere is always perfect. As well as great front of house service, it's reasonably priced and has a good range of dishes to choose from as well as a children's menu, so perfect for a family night out.

Adam Smith, executive chef of Coworth Park including Woven by Adam Smith
The Bailiwick in Englefield Green. They use the best of local suppliers and producers, including fantastic game from Windsor Great Park. Everything is cooked simply but beautifully, in a relaxed atmosphere and with real passion! I think what Steven and Ami have created in terms of food, service and atmosphere is amazing. Proper cooking and proper hospitality.

Romy Gill MBE, chef and broadcaster, Bristol
Little French, Box-E and Root are my favourite places to eat in Bristol. Simple flavours done with love. Getting the seasoning right is perfection for me.

Gareth Ward, chef and co-owner, Ynyshir, Wales
Baravin, Aberystwyth, Wales. I was there for lunch recently with the family. Awesome location on the seafront, simple cooking, local Welsh ingredients, very affordable, very friendly. Also, can I put in a shout for my new opening, Gwen Restaurant and Wine Bar, Machynlleth? The no-reservation wine bar side of the business offers craft beers and wines from around the world alongside a snack menu and amazing coffee.

Michael Wignall, chef patron, Angel at Hetton, Yorkshire
Francis Atkins' place Paradise at Daleside is a favourite local of mine and Johanna's. When we do get a chance to go out we will go here - the atmosphere is relaxed, the food is really good and they use the finest local ingredients.

Nathan Cornwell, head chef, The Silver Birch, Chiswick (formerly head chef at The Barn, Lancashire)
After recently moving to London my local has become Cadet in Newington Green, a small neighbourhood restaurant with a lovely small seasonal plate menu which is always delicious and super affordable with a great wine list.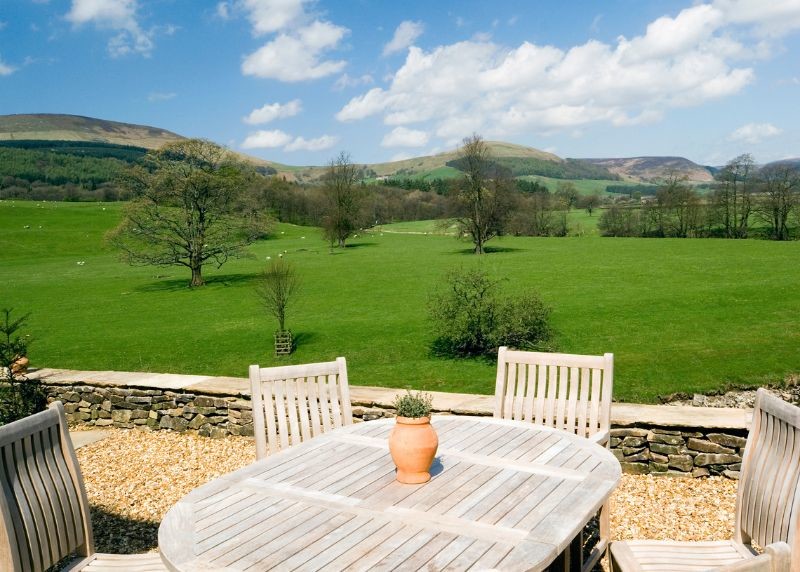 Craig Bancroft, managing director, Northcote, Lancashire
My favourite local restaurant is The Inn at Whitewell set in the heart of the Trough of Bowland. The setting is exceptional and the food local, unfussy, and superbly executed - the fish pie is a tour de force. It's a place that simply gives you a hug!

Georgie Pearman, chairperson/director, Cubitt House Group
I love The Woolpack in Slad. It's a tiny pub, about an hour's walk from our house nestled in Laurie Lee's beautiful Slad valley. Adam Glover is the head chef and he and his team cook great food. It's really small with limited covers but the atmosphere is fantastic with roaring fires on misty, winter evenings or stunning views across the Slad valley during the summer. It's my favourite pub in our area.

Sally Abé, chef, The Pem, London
The Parkers Arms, near Clitheroe; Trinity, London; Alchemilla, Nottingham.

Jason Atherton, chef patron, Pollen Street Social, London
My top three are the Canton Arms in Stockwell, Milk in Balham which is so underrated in my opinion, and then Brat in Shoreditch.
Mark Donald, head chef, The Glenturret Lalique Restaurant, Perthshire & Kinross
Shaun and Roberta's restaurant The Little Chartroom is one of the best spots in Edinburgh for a great meal. Amazing produce treated properly and cooked beautifully. They have gone from strength to strength since opening. I always recommend it to anyone visiting the capital. Come to think of it, I'm due a visit!
Nathan Outlaw, chef patron, Outlaw's New Road and Outlaw's Fish Kitchen, Port Isaac
The Dining Room in Rock is a perfect fit for the criteria of what is a fantastic local restaurant. The hospitality is welcoming, the food is excellent and affordable and shows off the great local produce. It's the kind of restaurant we all wished we had a stone's throw away. It's lovely to choose three courses from a small a la carte and each dish is cooked correctly. Sounds like not much to ask, but it is rare these days.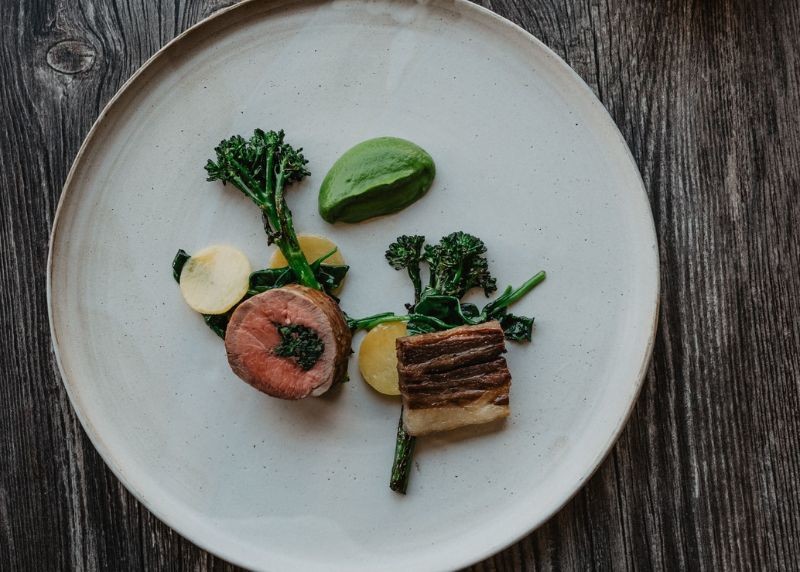 James Close, chef patron, The Raby Hunt, Co Durham
Ophelia in Gosforth, Newcastle. Head chef Nick Grieves' food has always been stunning and his new restaurant is a proper neighbourhood restaurant offering stunning French brasserie food at a high level. I wish I could visit every week.

Ben Murphy, chef patron, Launceston Place, London
The Claddagh Ring, in Hendon (where I was brought up). It's an Irish Pub with great fresh food, lovely service and my favourite spot for a Guinness. Also Zuaya in High Street Kensington. Latin American. I've had some great meals there, local to where I currently live. I highly recommend the tacos.

Jeremy Lee, chef patron, Quo Vadis, London
The Kinneuchar Inn, Fife; Café Deco, Bloomsbury; Inver, Loch Fyne; Coombeshead Farm in Cornwall.

Tom Scade, executive chef, The Vineyard at Stockcross
A young Turkish couple, Melih and Tuti have taken over my local pub in Baydon, Wiltshire. They have rejuvenated an old unloved pub into a Turkish restaurant that is serving some great food. (It does have an unfortunate name though – 'Fancy B's'!)

Lloyd Morse, chef patron, The Palmerston, Edinburgh
My favourite restaurant in the world is The Kinneuchar Inn in the East Neuk of Fife. What James Ferguson and his partner Alethea have created there is the best.

Adam Reid, chef-patron; Adam Reid at The French, Manchester
Another Hand, Manchester; Coin, Hebden Bridge; Wah Ji Wah, Manchester, Bar San Juan, Chorlton Manchester; BQ Bitesize, Manchester Craft and Design Centre (great sarnies); Stretford Canteen, Stretford, Manchester; One Plus, Manchester.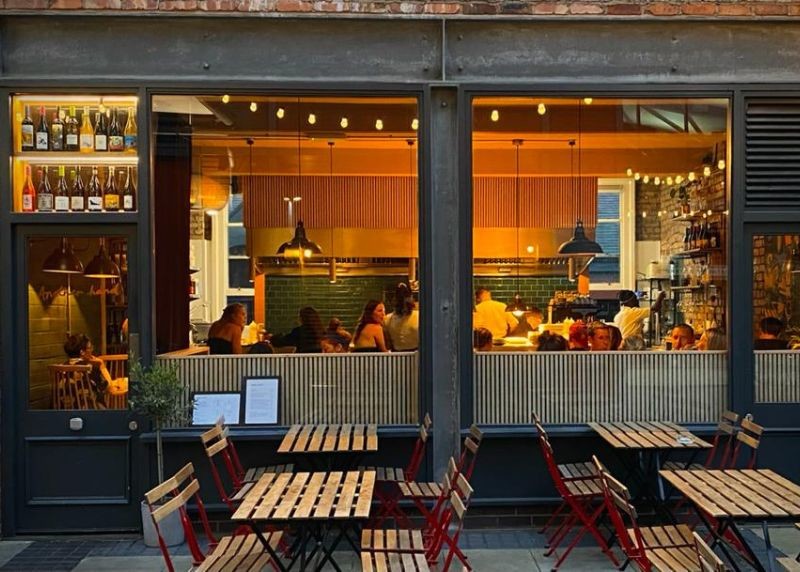 Paul Ainsworth, chef patron, Paul Ainsworth at Number 6, Padstow
My top three locals are the Cornish Arms in Tavistock, Devon, Wildbake wood fired pizza (street food truck in Cornwall), and ONDA in Wadebridge, Cornwall.

Brad Carter, chef patron, Carters of Moseley, Birmingham
Tropea is the best opening in a long time. Ben Robinson-Young and chef Kasia Piatkowskaa have given us an Italian restaurant to be proud of. Their love for the industry is more than a plate of food. They've got a cool 80s soundtrack, the drinks are great, the wine's perfect, they use produce from Tropea in Calabria, hence the name, and it's just a nice place to go.

Ben Tish, chef-director, Cubitt House Group
The Allotment Kitchen at Stepney City Farm. Fantastic seasonal cafe serving Mediterranean dishes at lunch and delicious cakes. The team use produce grown on the farm and in the summer do evenings with small plates and wine.