'We're planning a mini pizza shop,' Gareth Ward tells The Good Food Guide. 'It will be for weekends - something for visitors, locals, anyone, and it will be here on the grounds in a tent in the garden.
'This is just an idea, but something we hope to set up next year. It will be weather dependent, a small, intimate place, but it's part of a wider plan to create an outdoor dining and drinking venue here on the grounds.
'We're moving the tent — something we first set up during lockdown — to a permanent location, and we'll be serving Neapolitan pizzas, tapas and snacks, and plenty of beers and wines. It's a test for the longer-term plan to open a pub'.
Ward first mentioned his intentions to open a pub — which will be called 'Legless Fach' in true Welsh style — earlier this year, fresh from yet another restaurant award. His most recent, of course, a World Class rating in the Guide's Top 20 list.
'The pub will happen one day, but when? Everything's so expensive at the moment - what we designed and budgeted for previously has more than doubled, and there's still the staffing problem. We will do it, but we don't want to break the bank, so we're taking our time…I think about the pub every day. But we've got to be careful and building anything new is hard'.
In the meantime, then, will be the pizza-focused drinking den and place for casual dining. It will follow Ward's new restaurant, Gwen, in nearby Machynlleth. In charge there will be his number two Corrin Harrison.
'Local trade is important and we want to be a part of the community', Ward says. 'We'll be doing a small tasting menu, and the food will still be in our style, still forward-thinking and hopefully different, but more casual'.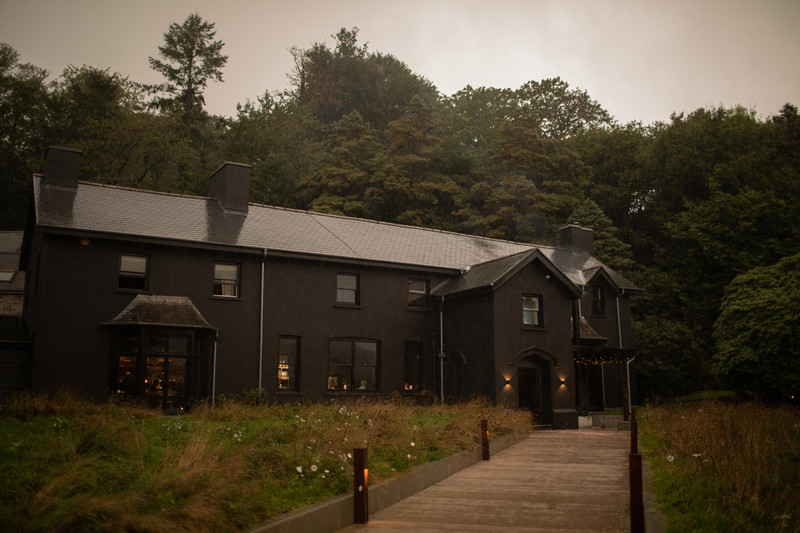 Ynyshir is nothing if not forward-thinking. In the middle-of-nowhere, it is a restaurant-cum-theatre, where energy defines a dining experience of polished, multicultural food without any pretence, none of the traditional stuffiness that might accompany a long and winding tasting menu. Rather, Ynyshir is a careful balancing act, where diners face the kitchen theatre-style and soon find themselves revelling in the tactile nature of dashi broths and cubes of aged otoro.
Ward says it has taken years to get to this point: 'This is a project that we'll never finish. We're constantly having new ideas, going in new directions. We're always pushing and we'll never stand still. We're always trying to be better.'
As an example, soon there will be a glass-fronted salt-aging room visible to arriving guests. Ward describes this as a 'bunker', where meat and fish are aged in a subterranean space below the entrance outside. Customers will be able to descend a flight of steps and see the produce for themselves.
'People are travelling so far and Ynyshir is not just a meal, it's an experience. We're connecting customers with the restaurant and the produce and with nature in turn. I want people to get excited before they walk through the door. People are spending a lot of money and booking way in advance. What they experience must be beautiful and stunning.'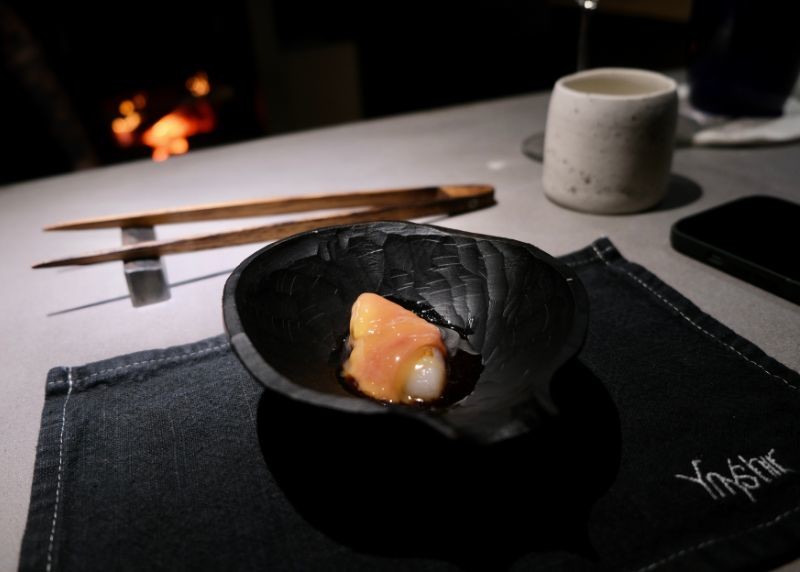 Those who have visited Ynyshir and paid the £490 charge for dinner, an overnight stay and breakfast will be aware of these delicate details. Guests arrive at 3pm and are served their first course soon after. There is a walk through the restaurant and a tour before sitting down to dine more formally, in a dark, dramatically lit dining room accompanied by a lively, DJ'd soundtrack.
Ward adds: 'We want to work on this more. Moving our customers through the restaurant, seeing the kitchen, meeting the team, looking at the produce. This is all part of Ynyshir. It's not just dinner.'
Change is, naturally, an inevitability, though Ward is less reluctant to epitomise this when it comes to the menu.
'We work on the food continuously, and I want each course to be the best thing anyone will ever eat,' he says. 'We'll never perfect them but we're always trying, and we taste and tweak every day.
'But dishes don't often change. People come here because of what we do and they want certain things. Most people are visiting for the first time, and perhaps the only time, having heard about the food, and they want to try it.
'Of course, we might add a new dish if something big comes along, but to lose one of our creations would be difficult'.
The chef identifies his lobster dish, served raw as a sort of ceviche, as a 'standout' component, then discusses the duck, 'crispy with hoisin'. His aim in the kitchen is, he explains, to perform the very simple task of cooking something 'delicious'.
Pizza or ponzu-charged scallop, 'delicious', a term fearfully lacking in nuance, is a warming sentiment from a man cooking a 'world-class' dinner.
— by Josh Barrie