We received so many Best Local Restaurant nominations from across the region that the question of where to eat in the North West became quite tricky to answer, while choosing a winner proved even more difficult. Venues such as the White Horse in Churton, Cheshire (serial restaurateur Gary Usher's first pub) and Four & Twenty in Penrith, Cumbria (an independent eatery that is all things to all people) made the cut, alongside an exciting selection from cities such as Liverpool and Manchester. Some people might expect our Best Local Restaurants to be geographically located in thriving neighbourhoods away from the big conurbations, but a deep connection to the community is often far more important than a restaurant's address. The Spärrows in Manchester's Green Quarter exemplifies this perfectly and is the deserved winner of our regional award.


Best Local Restaurant: North West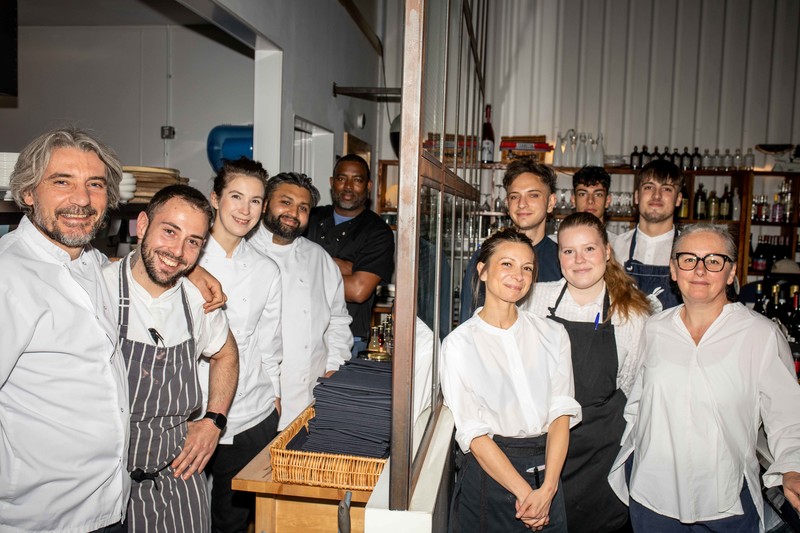 The Spärrows
Green Quarter, Manchester
The entrance to this Manchester eatery has a speakeasy vibe – including a black door where you need to ring for entrance. Convinced there would be no one inside, it was a Narnia-like moment for our inspector – although all that light and bustle offered the promise of good things to come. The menu features 'flavourful and comforting' dumplings and pasta in their many northern and central European variations – the fresh spätzle with Emmental cheese and braised onions, elicited one word: 'bliss'. With 'delightful, naturally friendly, informative and attentive' service added to the mix, we are not surprised by its many nominations.
A Good Food Guide Reader said:
"The staff. They are so friendly, and really knowledgeable about the menu and wine list, and they always go the extra mile to make sure you have a lovely evening. The pasta, which is all made in house, is so flavourful and comforting. It's my favourite restaurant in Manchester."

The Good Food Guide's Best Local Restaurants in the North West of England 2023

Congratulations to all the restaurants in the North West that have made it onto our list of Britain's 100 Best Local Restaurants 2023. Explore the tiles below to discover who made the list and to read their full reviews in The Good Food Guide.