With its food strongly defined by the sea, the mountains and lush pasture, Wales has proved to be a magnet for talented chefs in the past two decades. They put the principality's exceptional produce to very good use. Indeed, the notion of 'field to fork' doesn't get more direct than at Pembrokeshire's Paternoster Farm, a simple, fun and interesting take-us-as-you-find-us venue. Nominations for the Best Local Restaurant in Wales were exceptionally high this year – and that's particularly true of our winner, the wonderfully relaxed Rocket and Rye, whose loyal fans were quick to draw our attention to this venue in Cowbridge (some 12 miles from Cardiff). We, in turn, were thoroughly impressed by the quality of ingredients and the care shown to customers. However, it is long-standing Guide entry (and readers' favourite) Y Polyn in Nantgaredig that succinctly sums up one of the founding principles of The Good Food Guide – namely, the simple notion of a kitchen that cooks fresh to order.

Best Local Restaurant: Wales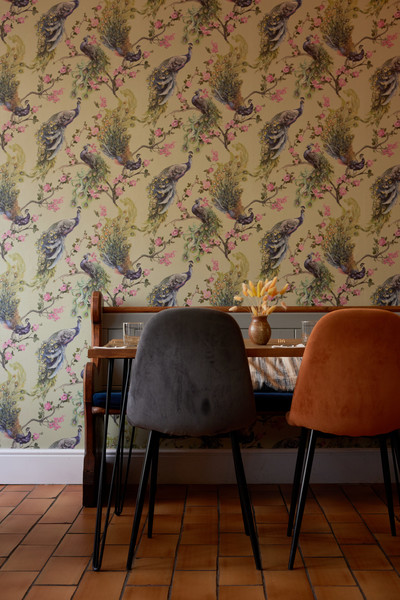 Rocket & Rye
Cowbridge, Glamorgan
Pitched somewhere between café and restaurant – and succeeding on both counts – we absolutely loved Rocket and Rye's attention to detail, the quality of ingredients, their unerring commitment to cooking everything in-house, and the little upmarket flourishes in otherwise familiar dishes – especially the smoked onion mayo and Parmesan on the fries. 'What's not to love about this gem,' say regulars who enjoy popping in for a quick coffee and slice of cake – or 'succumbing to the lure of the menu and having a couple of small plates'.
A Good Food Guide Reader said:
"This restaurant is something special. Not only are the staff like a big family, the atmosphere and the food is outstanding. It really has something that others don't."
The Good Food Guide's Best Local Restaurants in Wales 2023
Congratulations to all the restaurants in Wales that have made it onto our list of Britain's 100 Best Local Restaurants 2023. Explore the tiles below to discover who made the list and to read their full reviews in The Good Food Guide.