Birmingham may be on a roll with its string of top-rated restaurants – our winner Tropea reflects the buzz of this vibrant city perfectly – but we were blown away by the sheer quality of the local contenders across the entire region. From the number of nominations and our inspectors' reports, it's a great time to be eating out, with plenty of first-class pubs and restaurants to choose from – especially in East Anglia (something of a foodie hot spot these days). We were much taken with the high standard set by fascinating newcomer Lark in the Suffolk town of Bury St Edmunds, and the charming Stiffkey Red Lion on the north Norfolk coast. If you're considering where to eat in the region, this list is packed with possibilities, all displaying an extraordinary degree of creativity and generosity, backed by some powerful cooking.


Best Local Restaurant: Central & East of England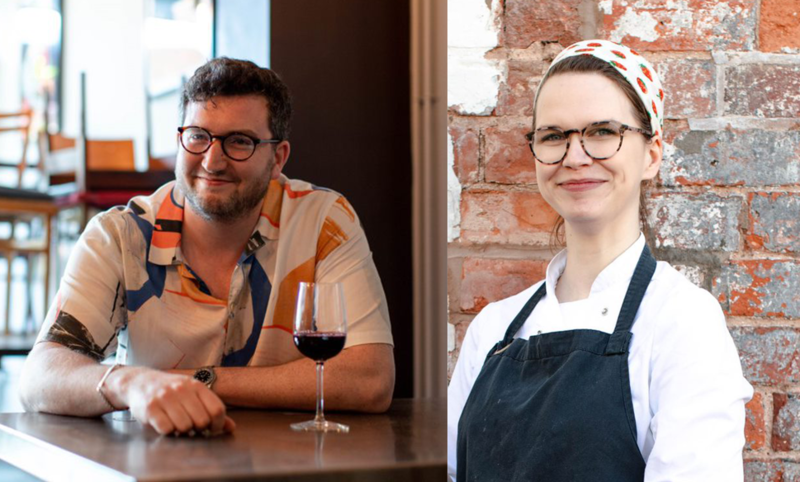 Tropea
Birmingham, West Midlands
'A neighbourhood restaurant that feels welcoming and comfortable, a place you want to visit again and again,' was a recurring sentiment in the many nominations for this endearingly charming Italian eatery. Kasia Piatkowska's seasonal small plates menu is 'exemplary', and we had no hesitation in giving Tropea their regional award, finding it genuinely well liked, a real asset to the area and 'well worth the two train journeys there and back just to eat dinner'.
A Good Food Guide Reader said:
"Ben is a front-of-house, Hawaiian-shirted superstar, putting customers at ease, while his partner Kasia produces the exquisite food: courgette flowers with goat's cheese and honey, seafood stew, pork cheek and barbecued duck breast are all superb, but the stars of the show are the pasta dishes."
Owners Ben Robinson-Young and Kasia Piatkowska said of the award:
"We're really touched and didn't expect this at all. Tropea is a restaurant that has been shaped by the neighbourhood and people of Harborne and Birmingham. We're really proud that the restaurant has become part of the community so quickly. What matters to us most is that every single customer that leaves Tropea has had a great experience and wants to come back. For us, this award is recognition of the love and care the whole team put in: from the food to the service, to make that a reality."


The Good Food Guide's Best Local Restaurants in Central & East of England 2023
Congratulations to all the restaurants in Central and East of England that have made it onto our list of Britain's 100 Best Local Restaurants 2023. Explore the tiles below to discover who made the list and to read their full reviews in The Good Food Guide.