Despite very strong competition among our finalists for the Best Local Restaurant in the South East, there was no ignoring the fact that Kent-based Tallow - crowned overall winner of Britain's 100 Best Local Restaurants 2023 - is a really extraordinary destination. We were impressed, too, by regional winner Seasonality – confidently opening in the centre of chain-dominated Maidenhead and making it work. From Buckinghamshire to the Sussex coast, we saw restaurants displaying a dedication to their community as well as a passion for the sourcing and cooking of prime raw materials. But what impressed The Good Food Guide team was the sheer, positive strength of the comments from our readers, spanning everything from the quality of the food to the exceptional value for money.

Best Local Restaurant: South East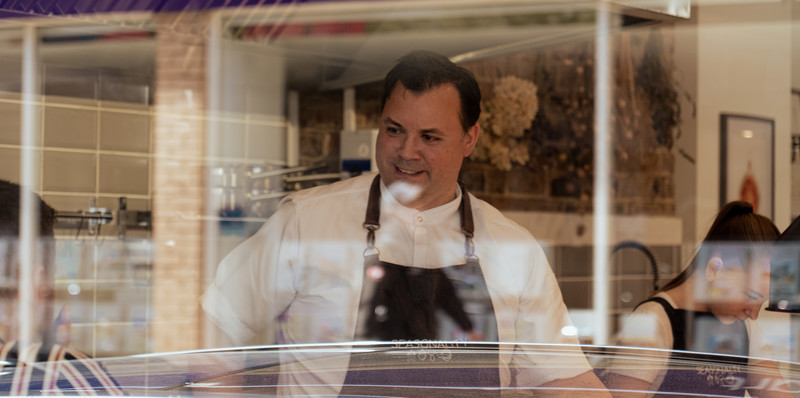 Seasonality
Maidenhead, Berkshire
Bringing a touch of vibrancy to Maidenhead town centre, this 'beacon of loveliness' in a drab parade of shops is the epitome of a neighbourhood restaurant – 'we usually travel to London for food, but Seasonality encourages us to stay local,' is praise indeed. There was a lovely enthusiastic feel from the chef, staff and other customers when we visited, while the food was expertly presented, inventive, balanced and mouth-wateringly flavourful – all at a price 'that makes you feel like you had a treat and not had the mickey taken'.
A Good Food Guide Reader said:
"Lovely welcoming atmosphere with a delicious menu that changes regularly and a supper club highlighting the month's most in-season products. Chef Wesley is knowledgeable and friendly and the perfect host when cooking at the unique pass table."
Owners Wesley & Francesca Smalley said of the award:
"We are hugely humbled to be named the Good Food Guide's Best Local Restaurant in the South East, it means a lot to know that many of our loyal customers took the time to vote for us. When you put so much of your heart and soul into something that gets recognised in this way it really is wonderful. Our aim for Seasonality has always been to deliver an accessible experience where people can enjoy delicious food, great wine and good conversation and they'll want to return to again and again - what we feel are the markings of a solid neighbourhood restaurant"


The Good Food Guide's Best Local Restaurants in South East England 2023
Congratulations to all the restaurants in South East that have made it onto our list of Britain's 100 Best Local Restaurants 2023. Explore the tiles below to discover who made the list and to read their full reviews in The Good Food Guide.