With Cornwall, Devon, Dorset, Somerset and Gloucestershire within its boundary, the South West has no shortage of local produce from land, river and sea, and this is reflected in an impressive list of pubs and restaurants proud to boast of their local suppliers. There were so many excellent nominations that this region was one of the hardest to judge. The owners of the stunningly located Iford Manor, just outside Bath, impressed with their considered approach to running a restaurant, but we also unearthed a clutch of lovely pubs: the Halfway at Kineton (12 miles from Cheltenham) stands out, and Bristol delivered in the only way it can, with some fabulous eateries. But in the end, Wild Artichokes, in the south Devon town of Kingsbridge, stole the show. It was one of the most exciting venues we came across, serving the kind of big-flavoured food that everyone wants to eat. As Britain's most popular tourist and holiday region, the South West is also where you will eat enjoyably and deliciously.


Best Local Restaurant: South West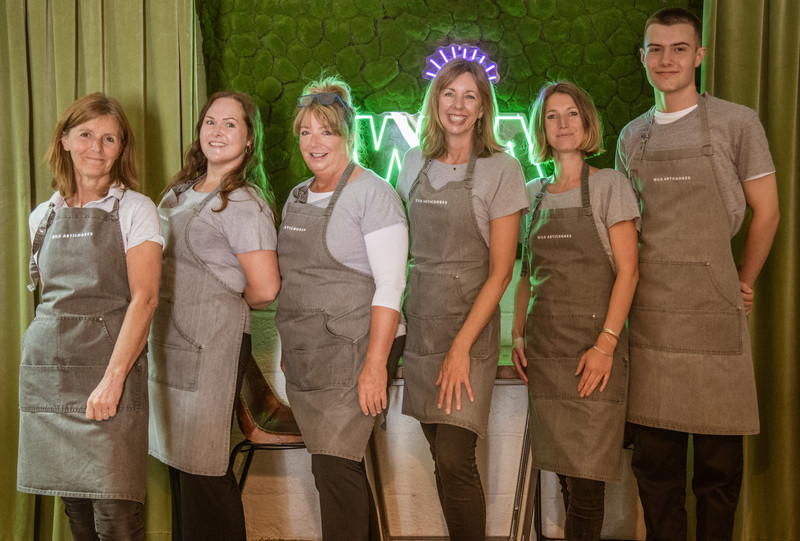 Wild Artichokes
Kingsbridge, Devon

As warmly hospitable in its approach as the setting and style demand, this south Devon eatery is a truly magical place. There wasn't a single dud dish on the menu when we visited and while the cooking is full of domestic virtues (rich rounded flavours, luxurious textures, and favourite seasonings cranked up to ten), it's several notches above domestic in execution. As for Wild Artichokes' many fans, they think 'the shared tables/dining is fun and creates a truly memorable experience'. In short, with its 'constant creativity', this is 'something special'.
A Good Food Guide Reader said:
"Absolutely fabulous food, time after time - and an exceptional welcome from the front-of house-team. We are never disappointed when we visit."
Owners Samantha Miller & Jane Baxter said of the award:
"We're over the moon to receive The Good Food Guide's Best Local Restaurant Award for the South West. Wild Artichokes has always been a team effort, from our suppliers around Devon who provide great regional produce every week for us, to our amazing team, who never fail to go the extra mile and pull out all the stops back and front of house for our customers. It's testament to all the hard work over the years and we couldn't be happier to be recognised for what we do. Thank you to everyone who voted for us!"
Read the Wild Artichokes Review


The Good Food Guide's Best Local Restaurants in South West England 2023
Congratulations to all the restaurants in South West that have made it onto our list of Britain's 100 Best Local Restaurants 2023. Explore the tiles below to discover who made the list and to read their full reviews in The Good Food Guide.