This one's a class act for seafood lovers, and the £40 four-course lunch menu, plus bread, is a blinder. A Portland crab steamed dumpling comes with a cup of crab broth, and cured bass served with artichokes is line-caught by local dayboats, while a daily catch dish reflects what's just been landed just metres from the door.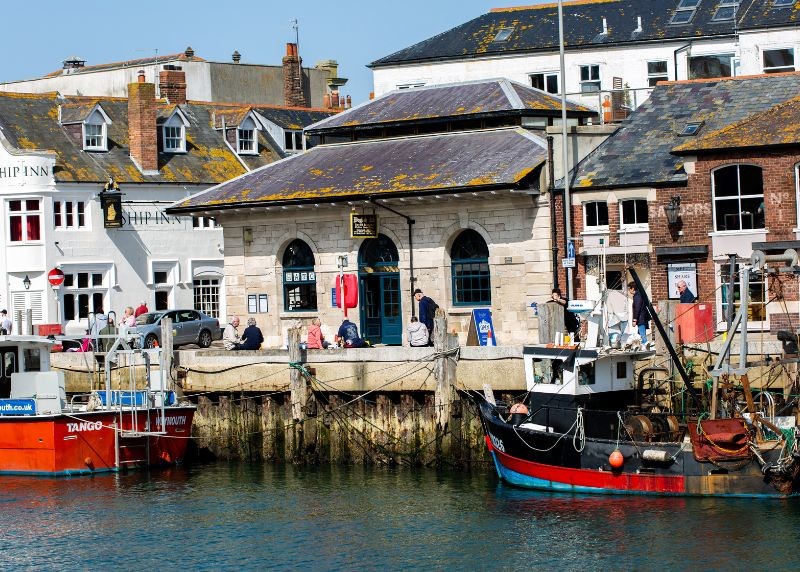 Small plates, big plates, sweet plates is the lunchtime set menu offer at this vibrant, welcoming Bloomsbury restaurant. You'll spend just £25 on two courses (£32 for three) dipping into the vast scope of Indian regional cuisine choosing from the likes of veg, chicken or fish thali, homestyle chicken curry and carrot halwa.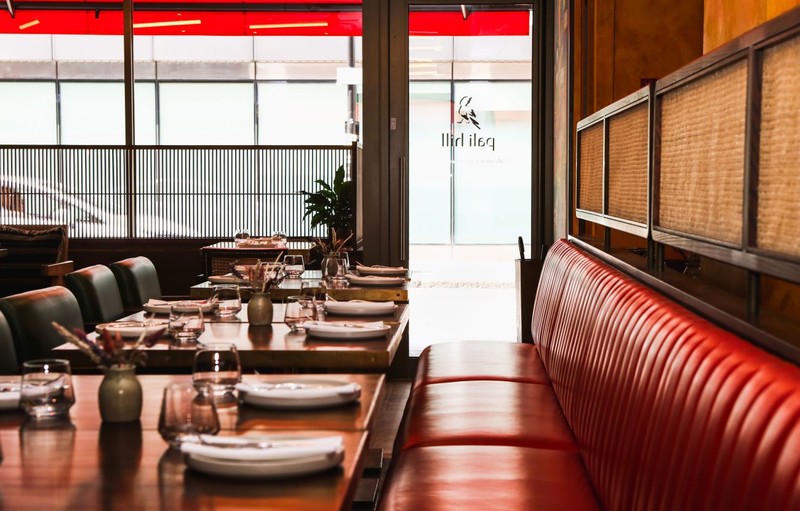 Three courses of Zack Deakins' creative, delicious food for £27? Two for £23? That's the midweek and Saturday lunchtime deal (with choices) at this elegant town-centre restaurant. Expect superlative ingredients handled with superlative skill in dishes such as asparagus velouté, spring truffle and quail's egg; black bream with jersey royal cocottes and wilted lettuce; and white chocolate and sesame ganache with dark chocolate sorbet.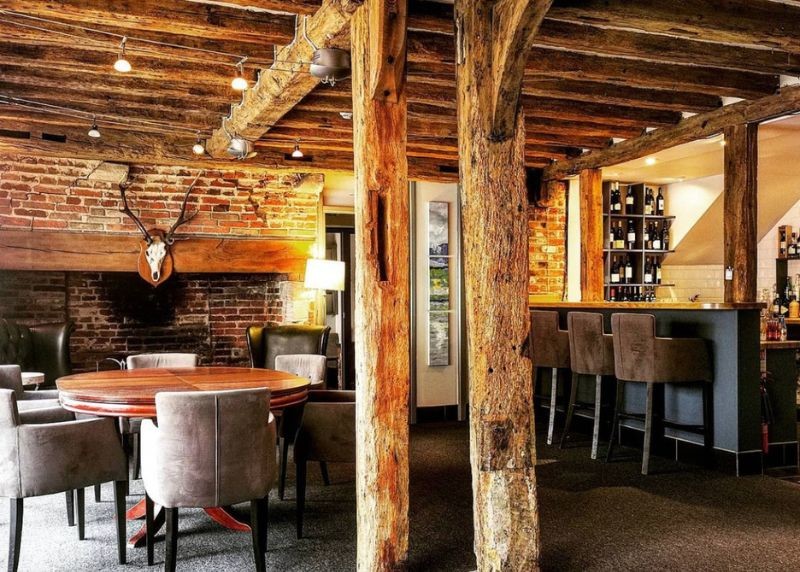 A central Manchester spot to know for a quick and easy midweek lunch (£12 for two courses, £16 for three), chosen from a chalkboard menu. Quiche Lorraine with parsley salad, maybe, some cured meats and capers, a lemon cheesecake or chocolate mousse.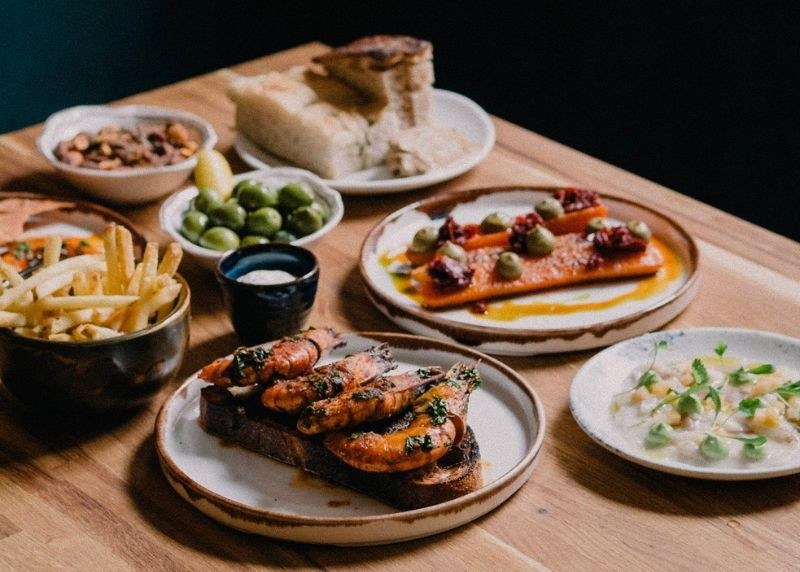 Drop into this informal neighbourhood bistro just off the city centre for a relaxed Saturday lunch. The offer of two courses for £30, three for £36, might find you enjoying fishcake croquettes with piccalilli, then pork cheeks with burnt apple and kohlrabi, and finishing up with rhubarb and hazelnut cake. The weekend has begun…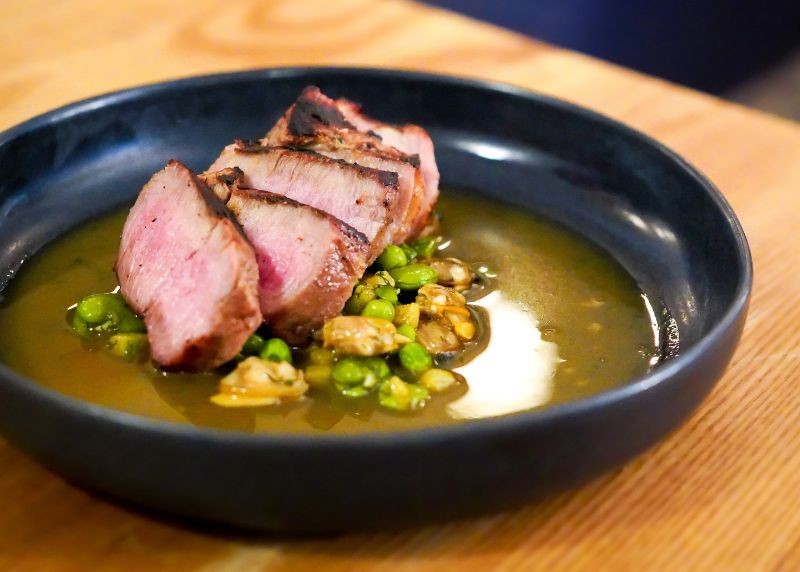 A 'remarkably good value' set lunch is on offer Thursday-Saturday at Mark Poynton's informal pub-restaurant just outside Cambridge. For £20 for two courses (£25 for three), and with two choices at each step, you might start with a potato and parmesan velouté, follow with stone bass with spice bouillabaisse, and finish with chocolate mousse with blood orange and sheep's milk ice cream.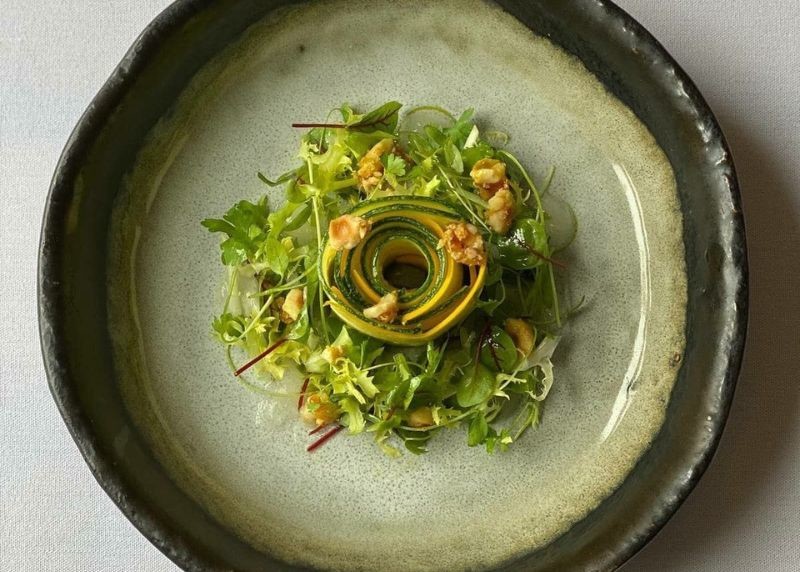 We love the look of the new set menu from Sally Abé at The Pem, offering the likes of pork terrine, stuffed Cornish plaice and fresh berries to finish. Simple, seasonal, midweek fare in the elegant setting of Westminster's Conrad London St James hotel, at a no-fuss £30 for two courses, or £40 for three.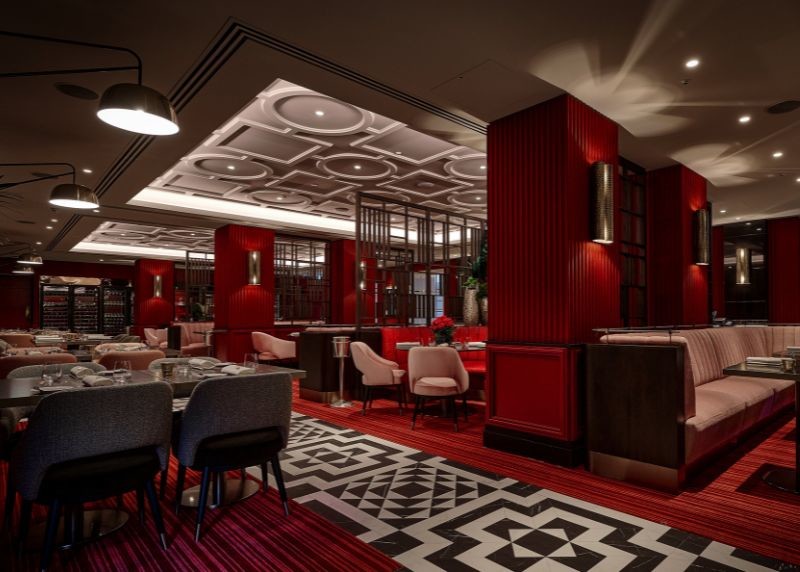 Choose one of two fixed-price lunch menus at this neighbourly Italian, one for those with a sweet tooth and including the restaurant's glorious tiramisu, one for those who'd rather go big on antipasti and the likes of crab arancini with wild garlic aioli (through May). Whichever floats your boat, it's a terrifically well-priced £19.50.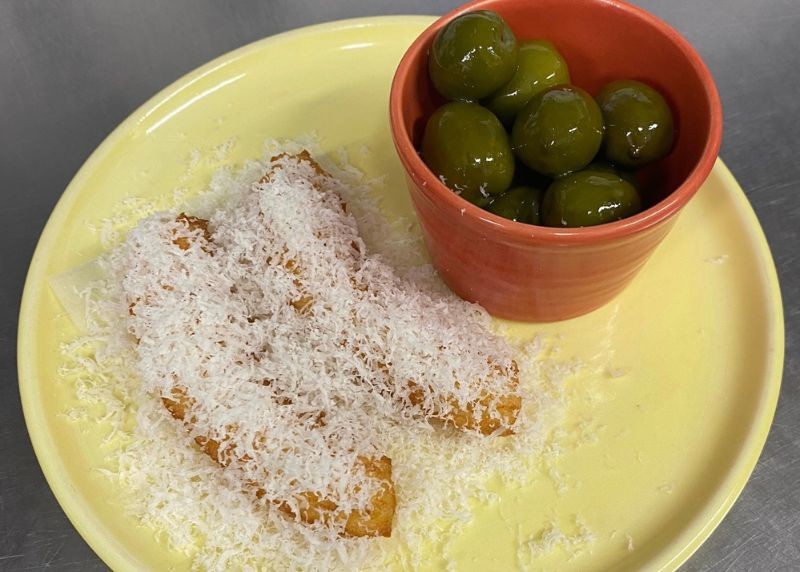 'Lunch for Less' at this enduring popular pub-restaurant where the offer of two courses for £25 or three for £31 might tempt this spring with pork loin with cauliflower, salsify, clams and monks' beard, or bass with crab & barley risotto, then sticky toffee pudding with miso caramel and vanilla ice cream.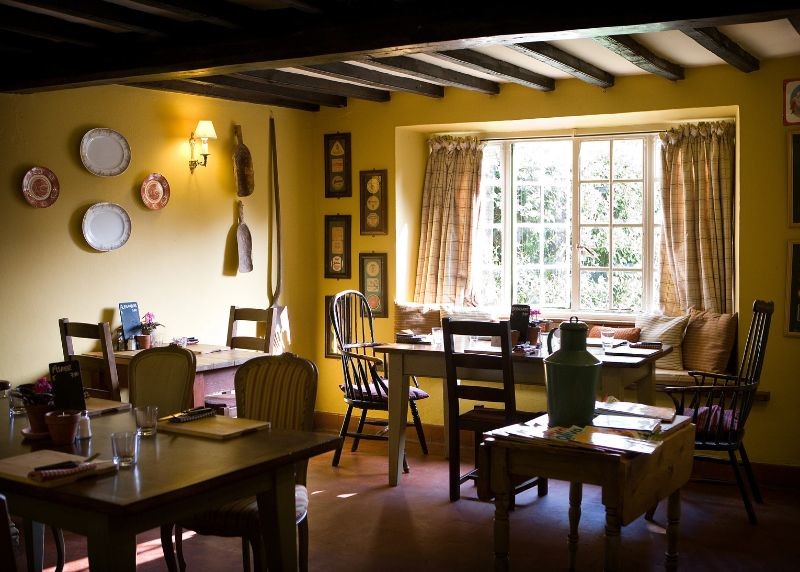 Lunch midweek is a straightforward affair at this Shoreditch wine-led spot, as if the restaurant is taking a breather after the previous night's buzzy dinner service. Spend £32 for three courses, £29 for two, choosing from a daily changing menu that might include carrot gazpacho, hen's egg raviolo with goats' curd, and lapin à la moutarde with polenta.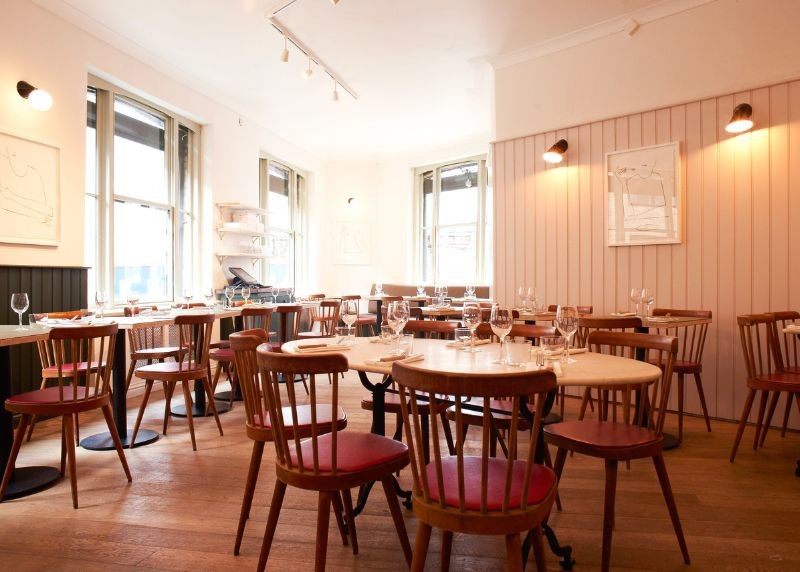 Track down this tucked-away spot in Colchester on a Friday or Saturday lunchtime for a £35 feast of classy cookery and elegant presentation. Chalk Stream trout with horseradish could start, before you have to choose between the season's joys – roast lamb and asparagus, or Suffolk-landed bass with samphire – and finish with a coconut and lime leaf mousse.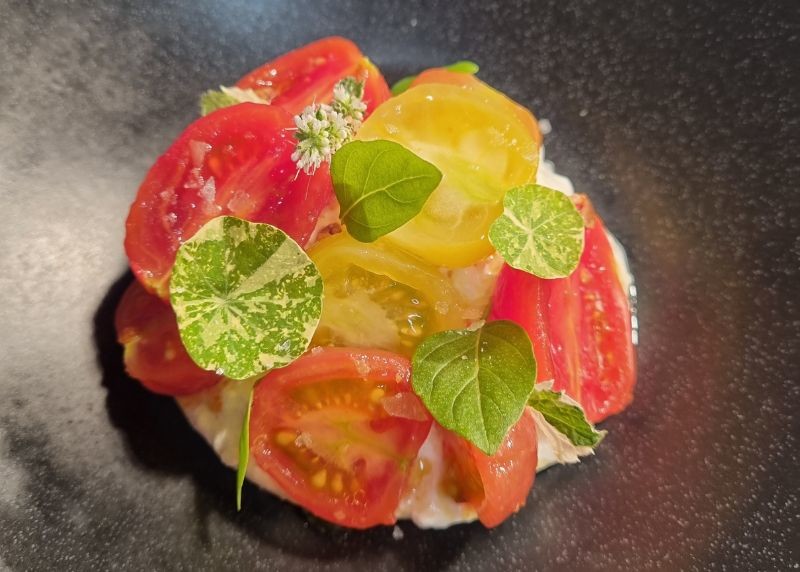 There's plenty of lunchtime choice for very reasonable spend at this appealing bistro in Glasgow's West End. It's not surprising there's long been a loyal following when a set lunch menu, with choices, suggests cured Scottish salmon with blood orange nam jim, slow-roast pork belly with kimchi rice cake, and orange-polenta sponge with cardamom syrup and crème fraiche ice cream – all for £28 (£22 if you only want two courses).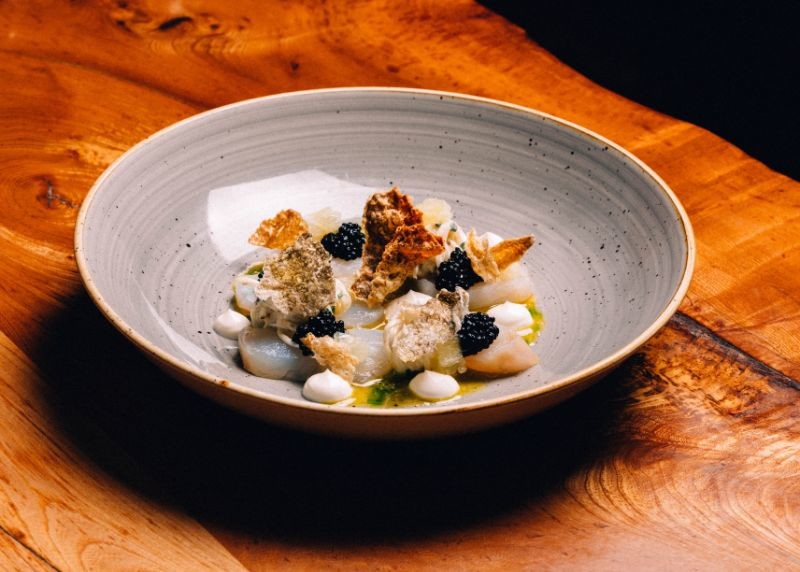 Be lured into this evergreen Cheltenham restaurant, still run at the very highest level by David and Helen Everitt-Matthias after 35 years, by a superb-value £40 set lunch (£47 for three courses). On the menu might be miso-glazed gurnard with hen of the wood mushrooms or duck rillettes, followed by Cotswold White chicken with sweetcorn cream or cod with turnip purée, finishing with chocolate orange and mandarin sorbet.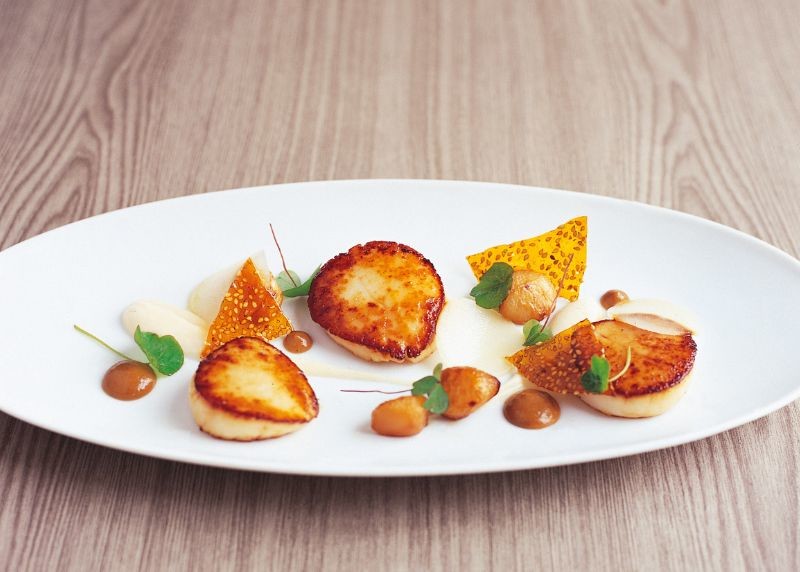 Shout out for the fixed price menu (£22/£28) offered midweek at this pretty pub just a stone's throw from the North Norfolk coast. It is straightforward fare done well with provenance carefully noted and the Norfolk asparagus and broccoli tempura, line-caught fish & chips, and spatchcock chicken Caesar presented with care. Look out for a £17 burger and house drink offer on Mondays.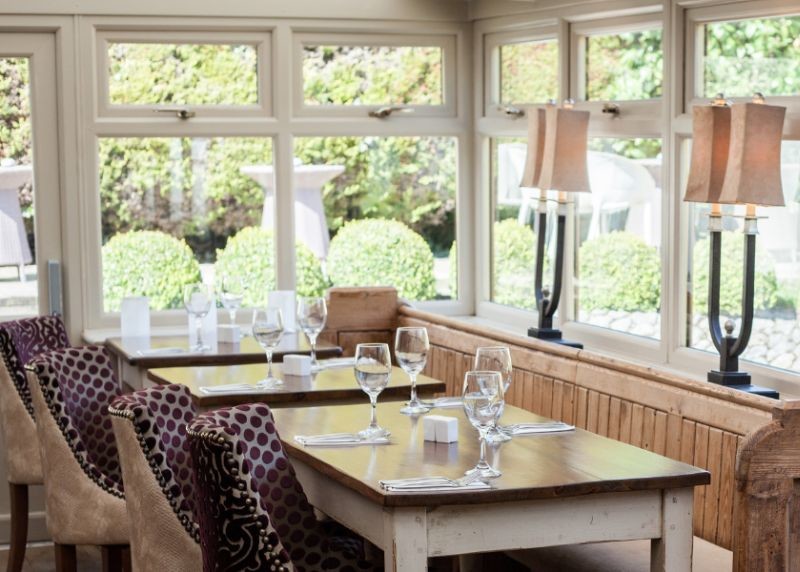 There's a Thursday lunchtime 'super-deal' at this affable pub on Cornwall's glorious Roseland peninsula. Two courses for just £20, three for £24 and choices that might include courgette & basil arancini with caponata, or whitebait with spiced mayo, then pollock from Newlyn dayboats with a miso-hazelnut pesto, or spinach-ricotta ravioli with spiced butternut squash velouté. This is a pub, so what else but sticky toffee pudding to finish.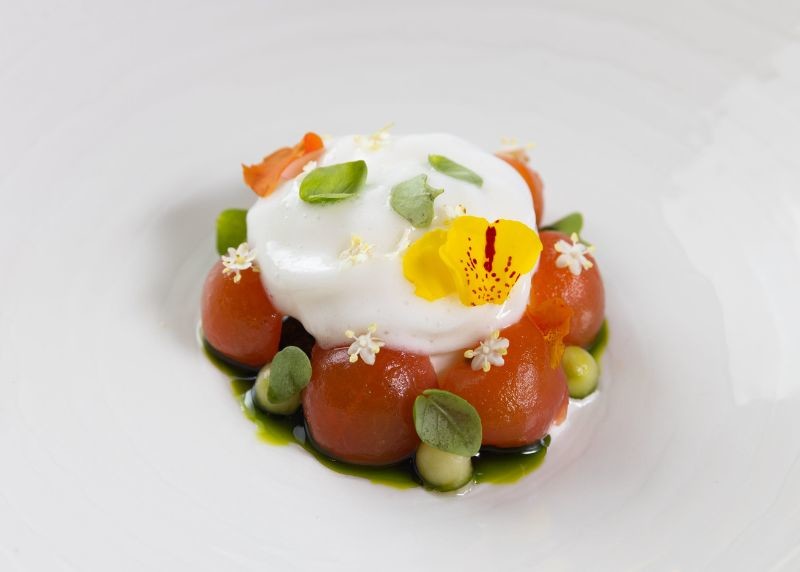 Lunch by the Thames at Hammersmith? The setting is a bonus to the shining value of the midweek set menu at this relaxed restaurant just by the Riverside Studios. It's £23.50 for two courses, £28.50 for three (or £30/£35 with a carafe of wine). Available all day Monday, till 6.30pm Tuesday-Thursday, and at Friday lunch, the menu could include smoked mackerel rillettes with pickled cucumber; lamb, pea and mint pie; and rhubarb frangipane tart.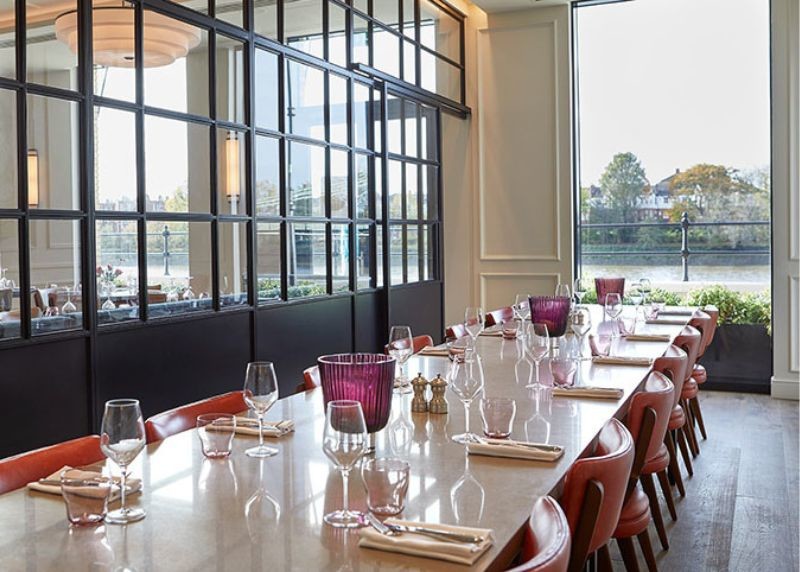 A midweek set lunch at this classy pub-restaurant swerves two courses and dives straight in at three (£27.50). Go for four (£30) and set the scene with a cod's roe tartlet, followed perhaps by asparagus and walnut salad, then house-made pappardelle with the umami-bomb of anchovy and parmesan, and finishing with rhubarb and apple crumble.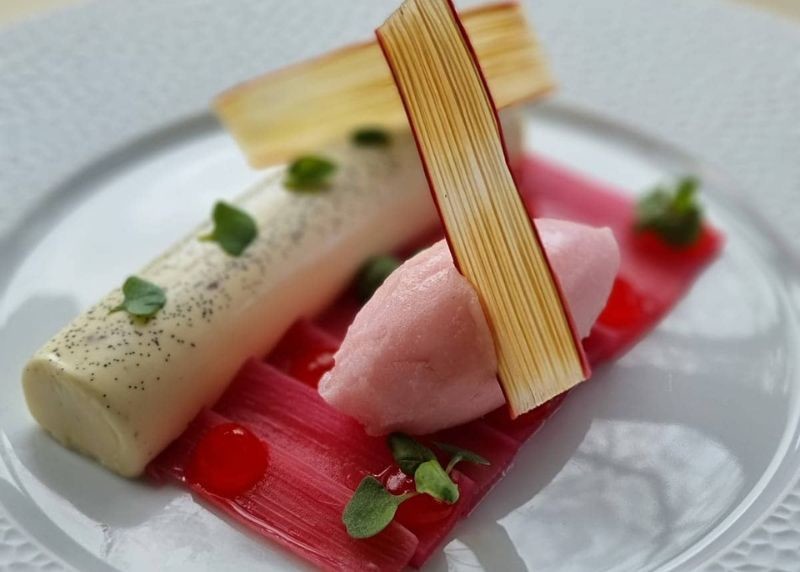 The May lunch menu is fresh out of the kitchen of this popular Quayside spot, and there's plenty to love, not least the value at £21 for two courses or £25 for three. Who's for lightly smoked Chalk Stream trout with oyster mayo, then lamb navarin with pommes purée, and rhubarb frangipane tart with crystallised ginger ice cream? See you there…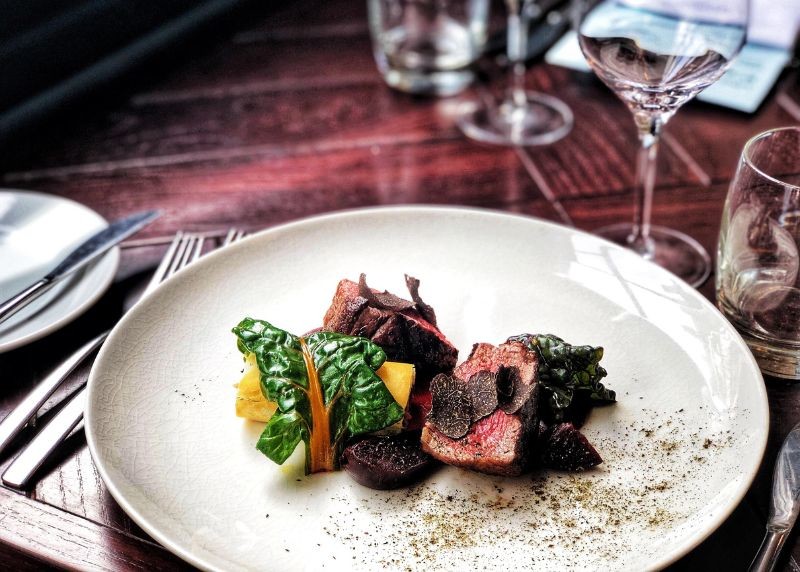 It's a case of classical French cookery meets contemporary bistro fare at this relaxed spot in the Borders town of Melrose. Lunch is a steal: £26 might see you tucking into pork and cep rillettes with house piccalilli, followed by artichoke, spinach and pine nut tagliatelle with garlic-parmesan cream. For another £4 you can have a third course – a warm Williams pear Bakewell tart with vanilla ice cream could tempt.
Abergavenny is famous for its annual Food Festival but whatever the time of year this former town-centre coaching inn is an elegant proposition. Best value is the prixe fixe lunch menu offering a starter and main course for £25 – say honey and sesame baked goat's cheese with endive salad and chicken Holstein. Add another £10 for a 'Café Gourmand' selection of three mini-desserts.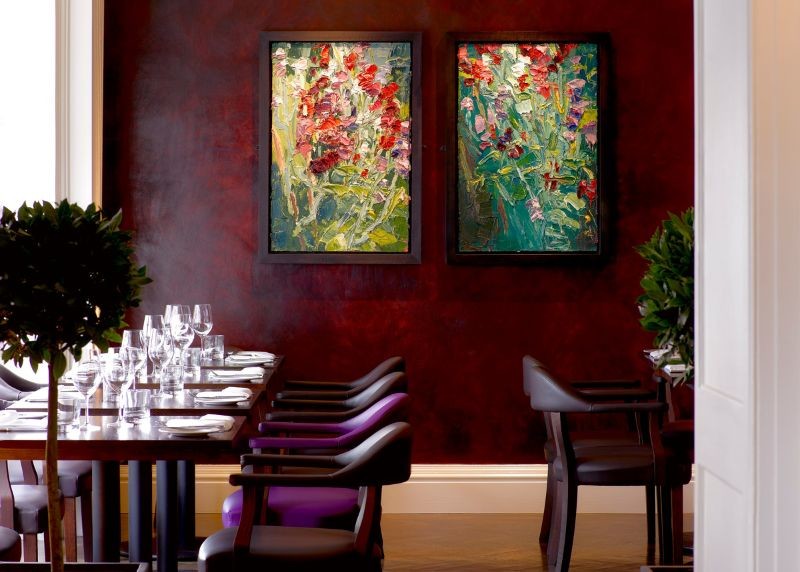 Is there a place we should add? 60 Under £40 isn't quite so catchy, but if it means we spread the good news about another 20 places offering superb lunchtime value, that's fine by us. Do you have a local lunchtime favourite? Let us know HERE.