It's five courses for £35 – plus Coombeshead bread and snacks – at this lively Sheffield spot. Expect a lunchtime tasting menu with chef Luke French's Japanese-inflected cookery delivering the likes of Norwegian fjord trout with alexander sauce and wasabi, or quail marinated in jasmine rice koji, the crown grilled and the legs confit in duck fat. The non-alcoholic pairings are inventive… but we note some appealing B&B rates for May should you prefer the wine.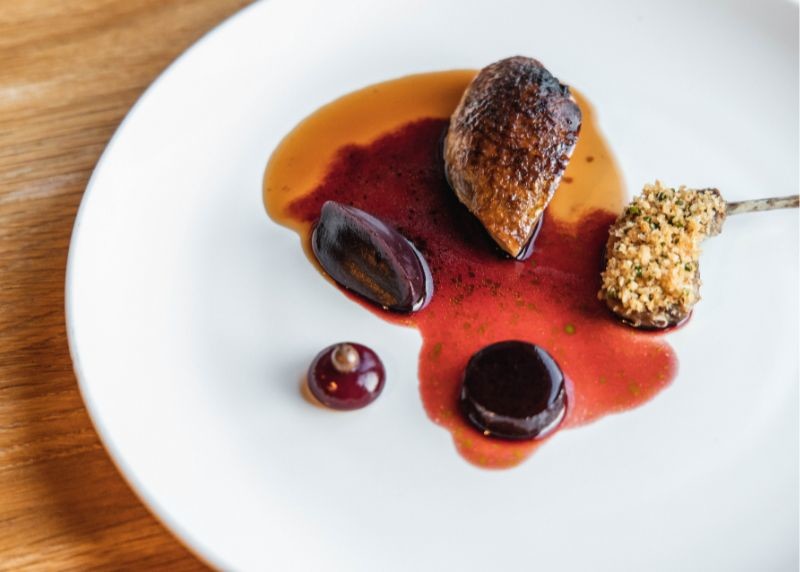 Drop into this gorgeous little neighbourhood restaurant for a weekend lunchtime bargain (Friday-Sunday). For £34 you'll be given three delightful courses from an ever-changing set menu that might include smoked mackerel pate with sourdough crumpet and pickles, flat iron steak, and rhubarb, orange and gingernut trifle. Our local inspector was charmed by the restaurant's 'affable and relaxed' vibe.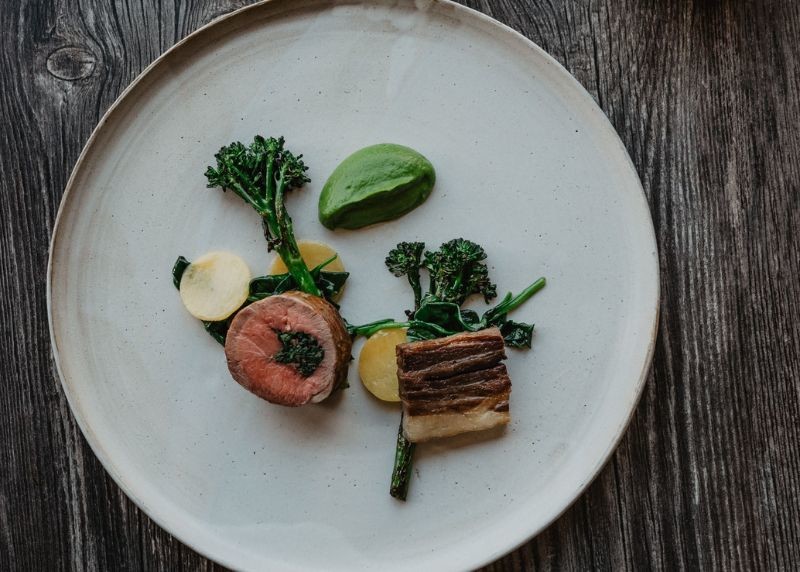 Jude Kereama's waterside restaurant in Porthleven is an inspector favourite for its creativity with flavours and easy hospitality, and the midweek lunchtime set menu – two courses for £30 or three for £35 – is a great reason to check it out. There's choice, so you might go for pickled herrings with shallots, apple and turnip, then gurnard with brown crab, potato and hollandaise sauce, and finish with ice cream made with yesterday's soda bread trim, white chocolate, local honey, shards of milk skin and yeast caramel.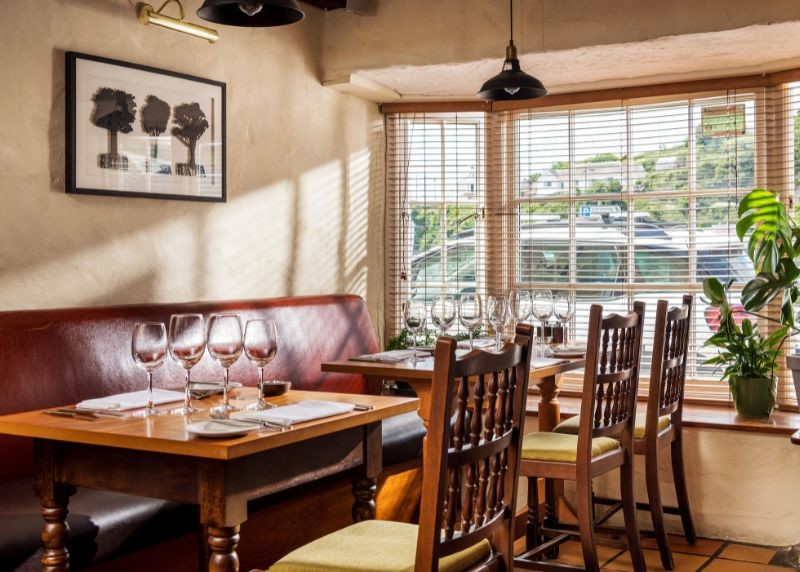 Paul Welburn has had a cracking start at his new venture in the renovated Oxfordshire pub, The Swan. Generous bar snacks might fill a lunchtime need, but check out the full lunch menu (£37 for two courses, £42 for three) to find the likes of a roasted Isle of Wight tomatoes and red pepper velouté, Ticklemore scone and black garlic, slow-cooked lamb shoulder and crisp belly with spring vegetables, and sunny lemongrass and kaffir burnt cream dessert. Local to Islip? Quote 'local' on booking and tuck into a two-course menu of main and dessert plus glass of house wine and tea/coffee for £25.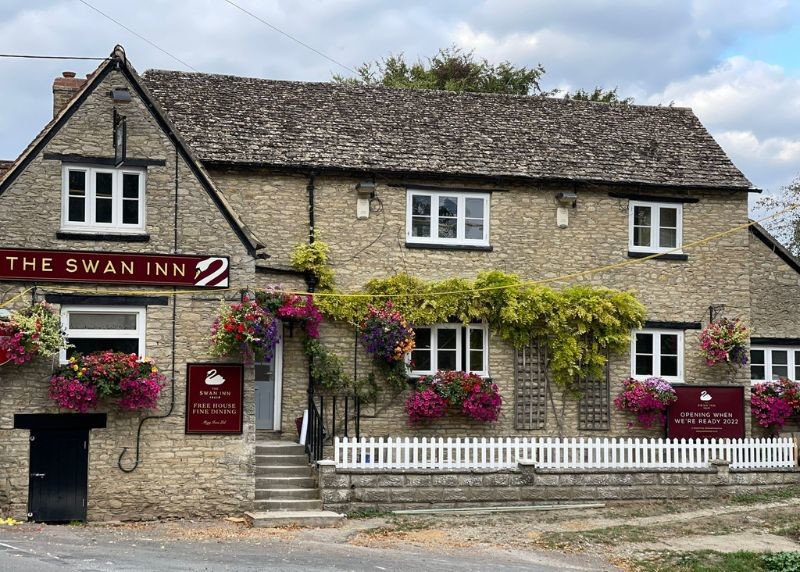 On Mill Road (and there are many reasons a food-lover might find themselves on this off-centre Cambridge street)? Then lunch has to be at Fancett's, compact little neighbourhood restaurant where a du jour menu, delivered with total charm, will set you back just £24 for two courses and £29 for three. Cornish mackerel tartare with pickled rhubarb, anyone? Who's for crisp buttermilk chicken, anchovy and parmesan? And how about rounding it all off with rhubarb pavlova?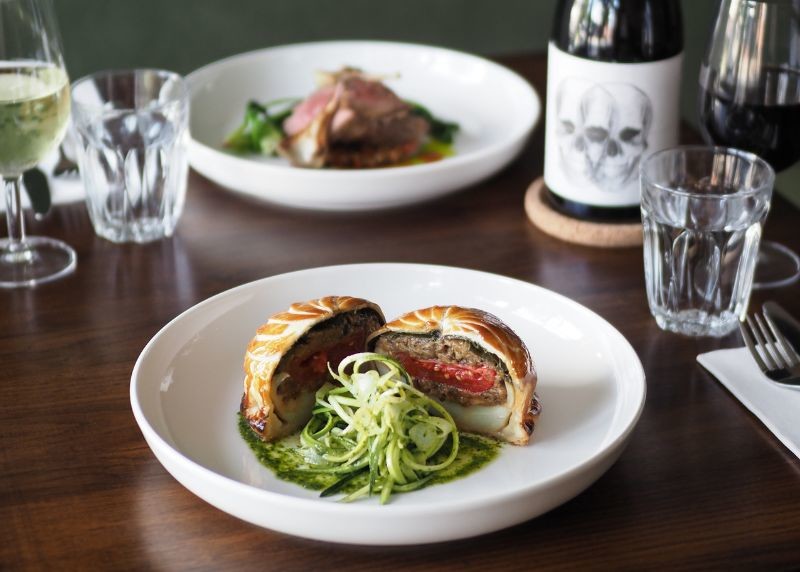 At £40 for two courses (£45 for three), this much-loved restaurant with its legendary chef patron Shaun Hill, just squeaks into the list. Add it to yours and book a spot for some classics done well: pork rillettes to start maybe, then confit duck leg with black pudding boulangère, and a rhubarb crème brulée to finish.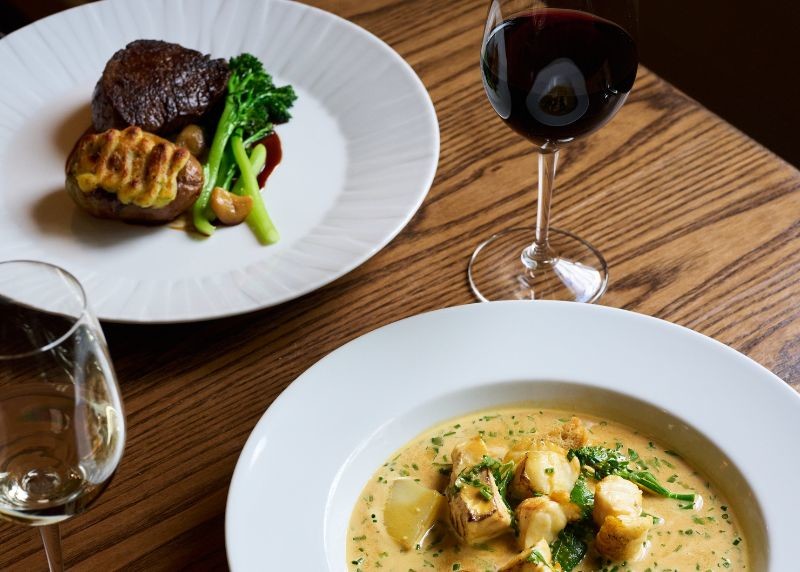 A quality £22 lunch (£26 for three courses) in central London? It's possible. The daily changing set lunch at the Noble Rot restaurants in Bloomsbury, Soho and since early April Mayfair is famously good value. Pull up a seat at the new spot on Shepherd Market for the likes of goats' curd and confit garlic on toast, roast pork with braised lentils and pickled walnuts, and rhubarb semifreddo, and find similarly hearty, bistro fare at the other two sites.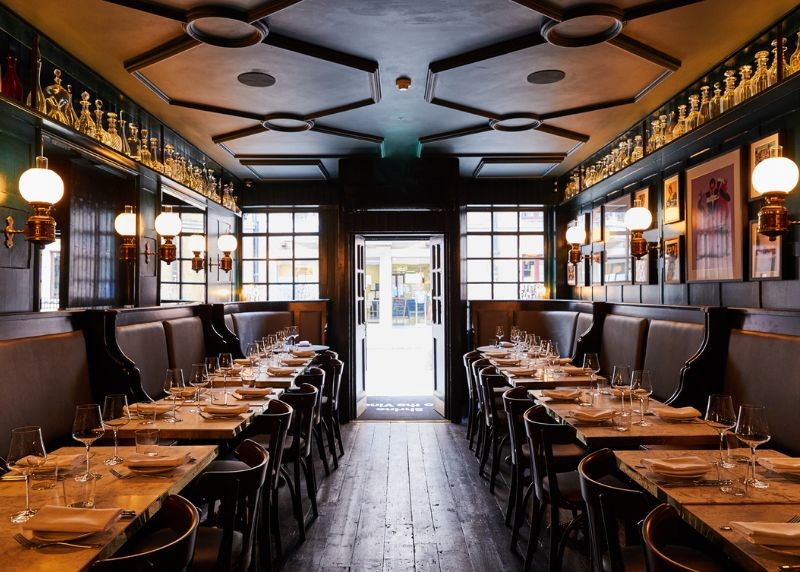 The younger sibling to the acclaimed Old Stamp House pulls in a Lakeland crowd hungry for straightforward, hearty cooking rooted in the same ingredient-led ethos that co-owner Ryan Blackburn insists on round the corner. Two courses for £27.50, or three for £32.50 is excellent value for a menu with choices that might include salt-aged duck leg with grains, red cabbage and onion broth; stone bass with cabbage, shrimp, salsify and vermouth sauce; and custard and oat tart with chestnut ice cream.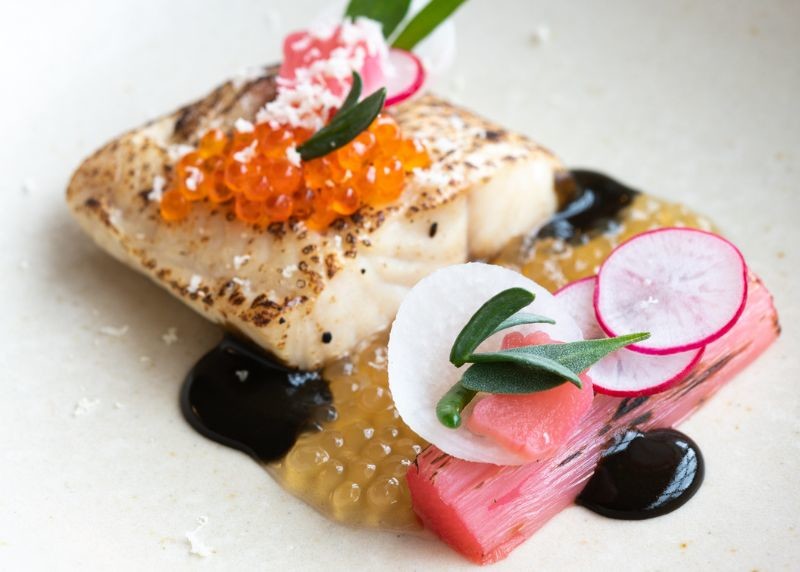 Margate may attract all the column inches, but head out of town a little way to find Westgate on Sea and – more importantly – Quince where lunch is a delicious steal at £26 or £29.50 for two or three courses. Seasons lead the way, so things change quickly, but expect the likes of pork, liver and spinach terrine among the starters, and maybe a main of chicken leg with griddled young leeks and wild garlic cream.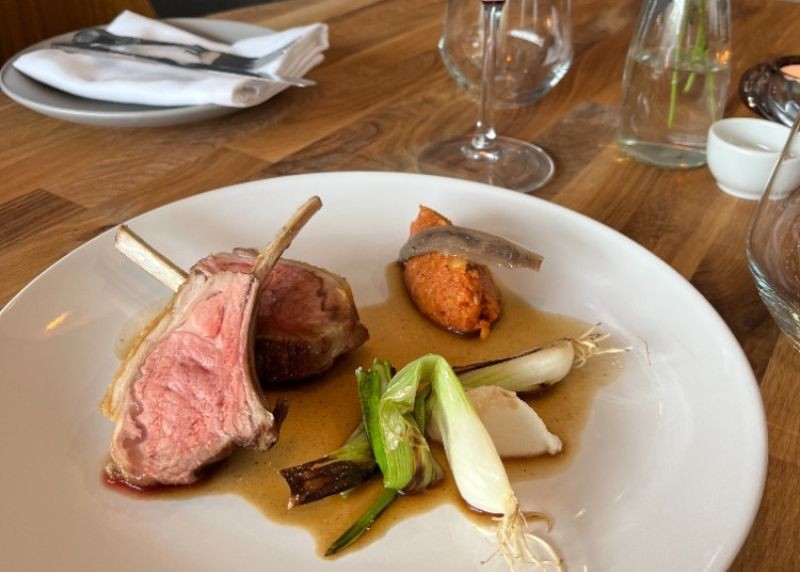 Lunch like you mean it at this classy, always-evolving Mayfair restaurant. Pollen Street Social is at the very top of the restaurant game, and to experience a slice of that for £42 is a delicious lunchtime treat. Expect precision and class in the likes of a pressed confit rabbit leg, smoked ham hock and foie starter, and main of roast chicken with morels, wild garlic, asparagus and cheesy pommes aligot.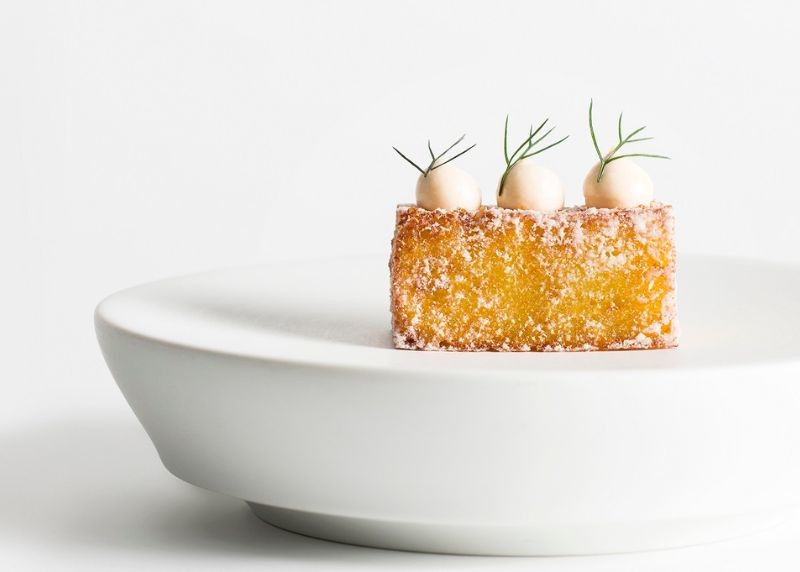 Outstanding value has been the hallmark of Gary Usher's Elite Bistro family since day one – and his Manchester restaurant is no exception. Two courses for £22 and three for £25 could see you tucking into seared mackerel and parsnip purée, pork ribeye with butterbean mash, and honeycomb ice cream with dark chocolate sauce. It's hearty, tasty, lunchtime food.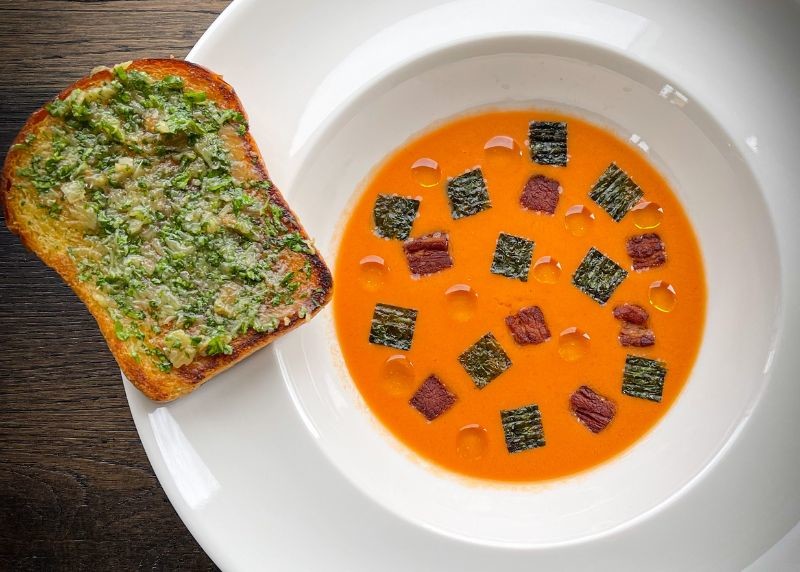 A set lunch, available midweek and costing just £18 or £21 for two/three courses, makes this classy, friendly Edinburgh brasserie in a former bank a place worth knowing. As with the main menu, it's different every day, testament to the tight connection between chefs and local producers.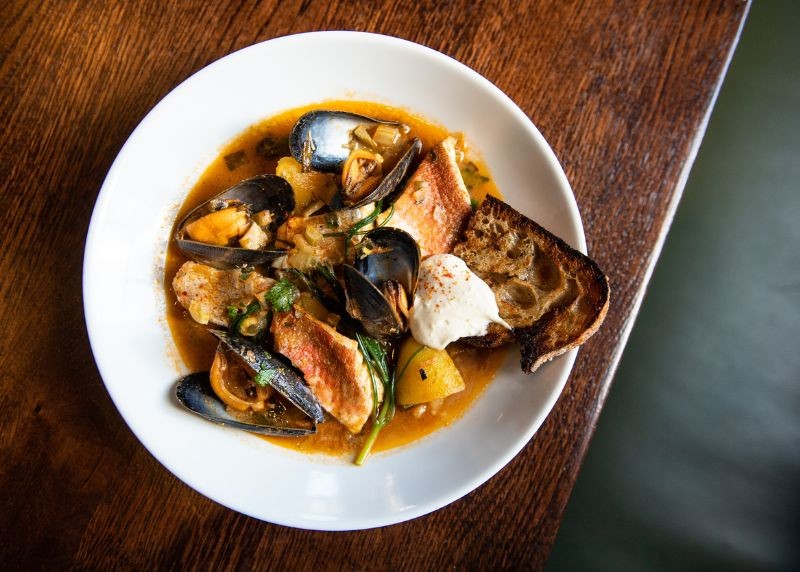 Inspectors have singled out the set lunch menu at this stylish pub-restaurant for praise – and it's not surprising. Start a three-course lunch (£35, or £30 if you stop at two) with goats' cheese croquettes, peas and broad beans, before pan-fried sea bream with spring veg and a shellfish bisque, and finish with a Norfolk treacle tart with clotted cream ice cream.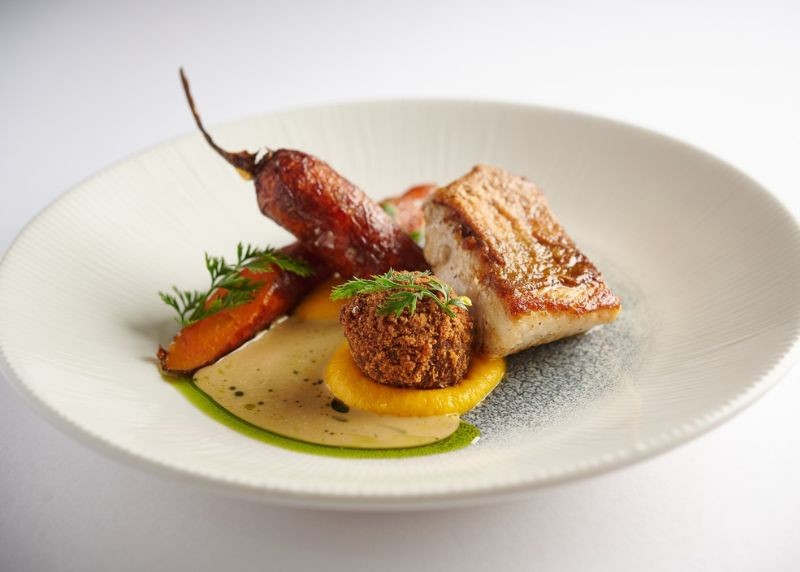 'The fixed price lunch remains a bargain' reported our inspector, reflecting on Simon Hulstone's temptation of two courses for £29.50 and three for £35. It's an especial bargain when you consider the classiness of the surroundings, and the quality of the cooking at this enduringly popular seaside restaurant. Bavette might be on, served with Sunblush tomato and potato terrine, or gurnard with a Thai green sauce, and to finish a chilled vanilla rice pudding with buttermilk sorbet.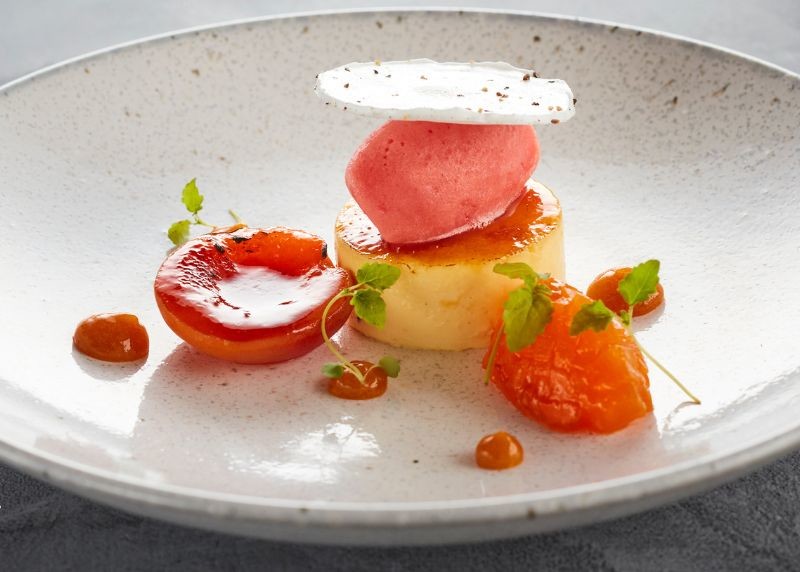 This is a first-rate restaurant in the heart of Norwich, and a cracking-value spot for lunch too. Three courses plus fabulously delicious bread and butter will set you back £28 and might include Blythburgh pork collar and charred veg, coley with a shellfish bisque and seasonal, and treacle tart with quince sorbet.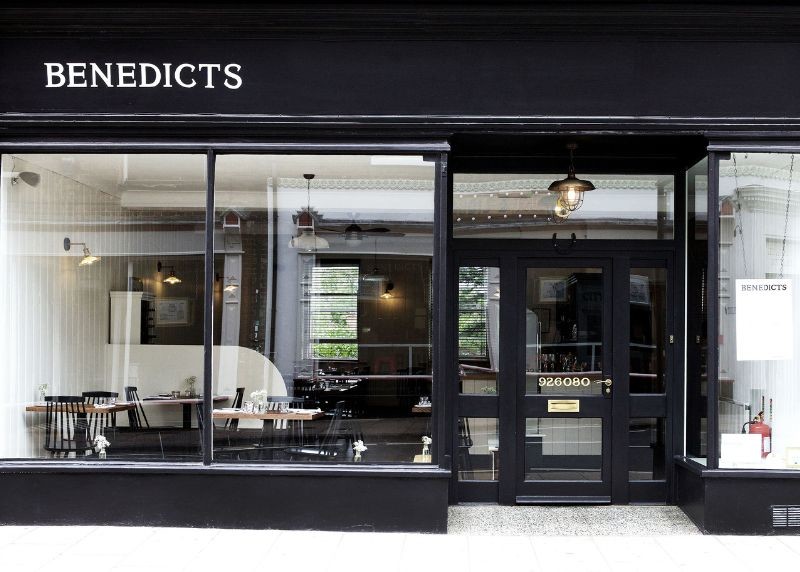 A prix-fixe menu of a steak frites or moules frites, plus a glass of wine, beer or a soft drink, for just £15 in central London sounds far too good to be true. But when it's this hugely popular Paris-comes-to-Mayfair modern brasserie, it's well worth taking note. But hurry, this bargain offer is for a limited time only, available from Friday to Monday over the three May bank holiday weekends.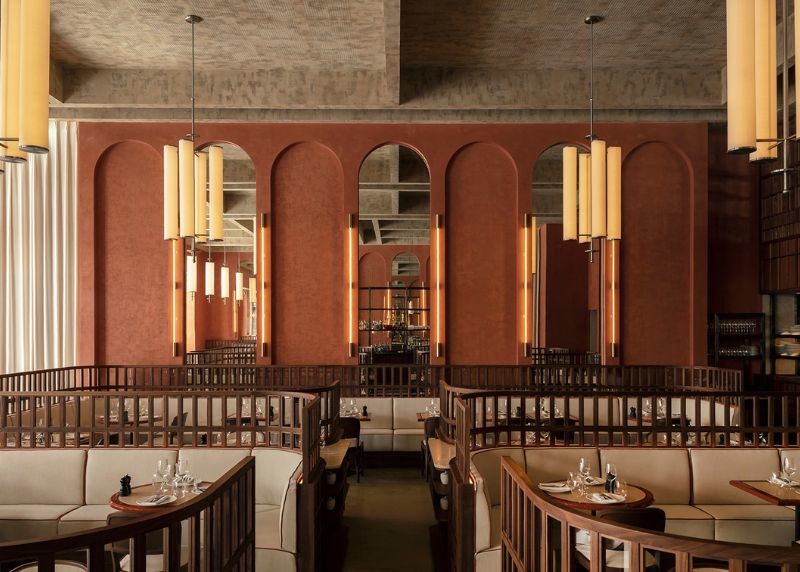 Head to Exmouth and score a breath of fresh sea air and some stunning sea views at this casual beachside bar-restaurant by Michael Caines. Drink it all in over a cracking-value midweek set lunch – £25 for two courses, £35 for three – offered until the end of May.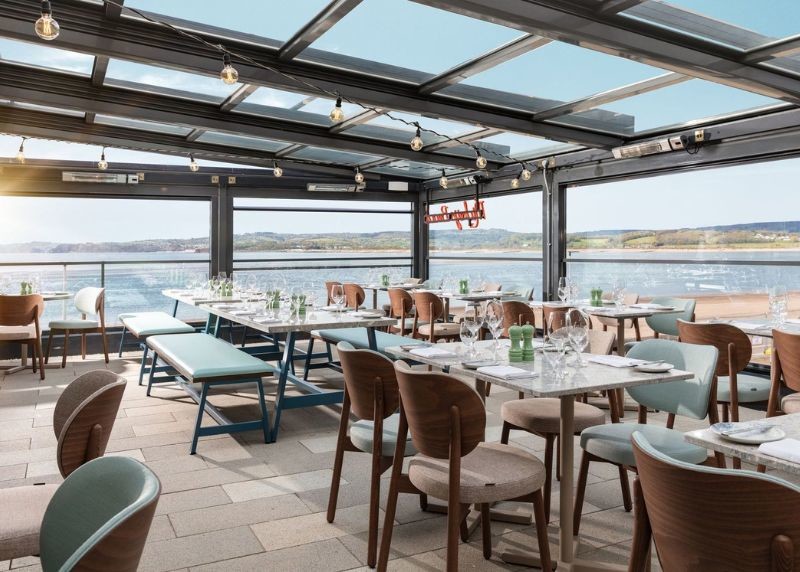 Informal, light-filled and friendly, this is a place to bookmark when lunchtime hunger strikes in Edgbaston. A midweek two-course menu with a glass of wine might offer glazed goats' cheese with beetroot and red onion jam, followed by roasted hake, crushed Jersey Royals and hollandaise sauce. Best of all, it'll set you back just £30. It's served also between 5pm and 6pm for early diners.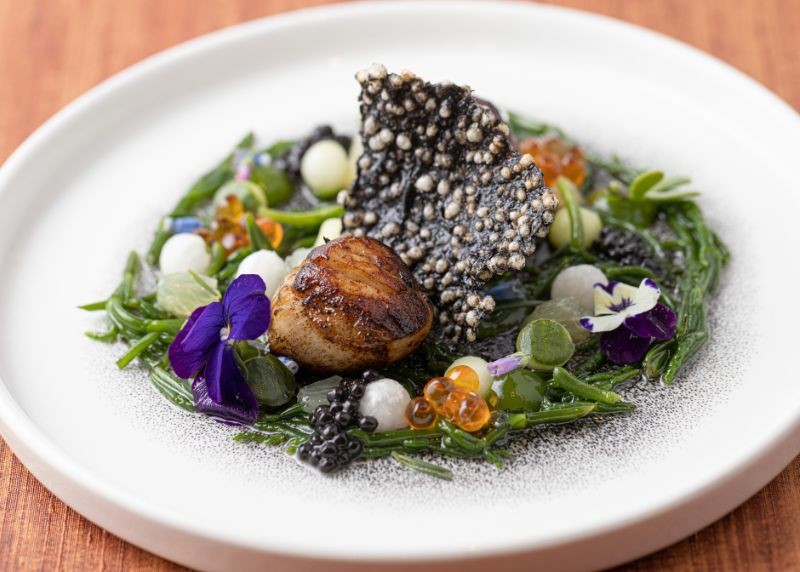 Slip into the classy elegance of this Suffolk favourite at lunchtime and relax. The promise is one of superlative service, beautifully crafted French food, and three courses for £39.50.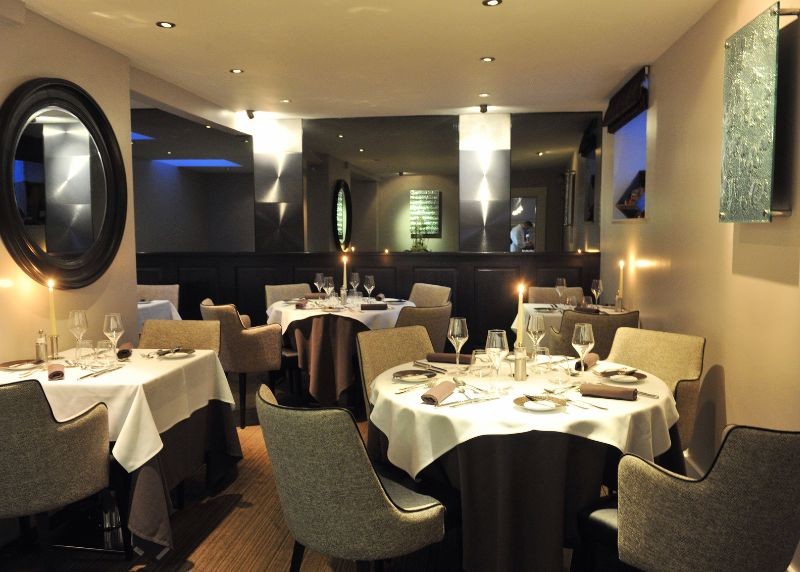 Book a seat for the obento-style lunch at classy Oxeye, to sample the restaurant's contemporary, ingredient-driven, globally inspired style of cooking in condensed form. The tray might include sansho-seasoned ikijime trout wrapped in shiso; white asparagus salad and smoked pollock roe; and mangalitza pork shoulder poached with chives and pickled shishito. It's surely one of London's top lunch bargains at £35 (Thursday-Saturday lunchtime).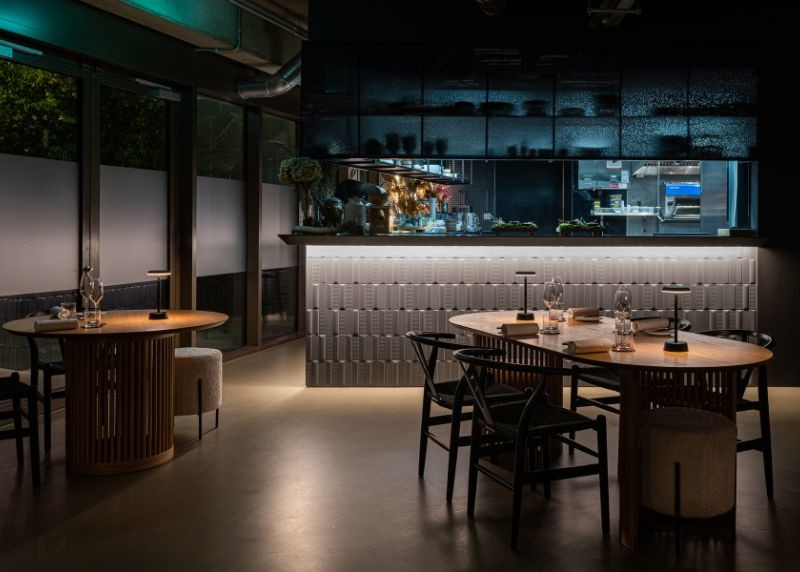 Do you have a local lunchtime favourite? Let us know HERE.