Not so long ago, it was all top-end dining in York, but recently that appears to have been replaced by more casual dining and daytime eating. Roots and Skosh both continue with their exceptional small plate menu, with Skosh preparing to extend into bigger premises on Micklegate. The long-standing and ever-excellent Meltons continues with its contemporary menu and impressive wine list.

One of the best places for daytime eating is Mannion's on Blake Street which arguably serves the best coffee in York as well as loaded deli boards and a changing blackboard menu that will tempt with the likes of eggs benedict or spiced lamb belly and flatbread, sumac and yoghurt. 22 Yards is a charming wine bar on High Petergate with an extensive list and excellent plates that come small or substantial – porchetta and white bean cassoulet is recommended.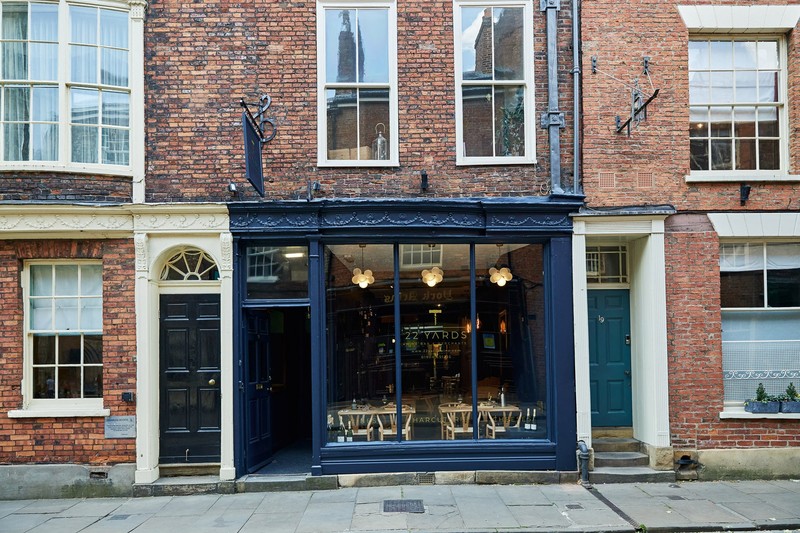 When you have queued too long for Jorvik Viking Musuem, head across the square for Terry Laybourne's Café 21 inside Fenwicks. The queues for the famous Betty's, tearoom are legendary, take an insider's tip and go early at 9am for breakfast or 5pm for tea and walk straight in.

Partisan on Micklegate is a special brunch and lunch option. Their Persian eggs and bibimbap are a treat, so is the counter loaded with cakes and sourdough loaves, now with an evening restaurant called Brancusi next door.

On Museum Street Brew and Brownie are famous for breakfast pancake stacks and of course the best brownies. For the best river views head for the terrace of The Star Inn the City. Chef patron Andrew Pern has bagged another prime location in the shadow of York Minster with his new Refectory. A unique spot for snacks and outdoor dining on the large terrace.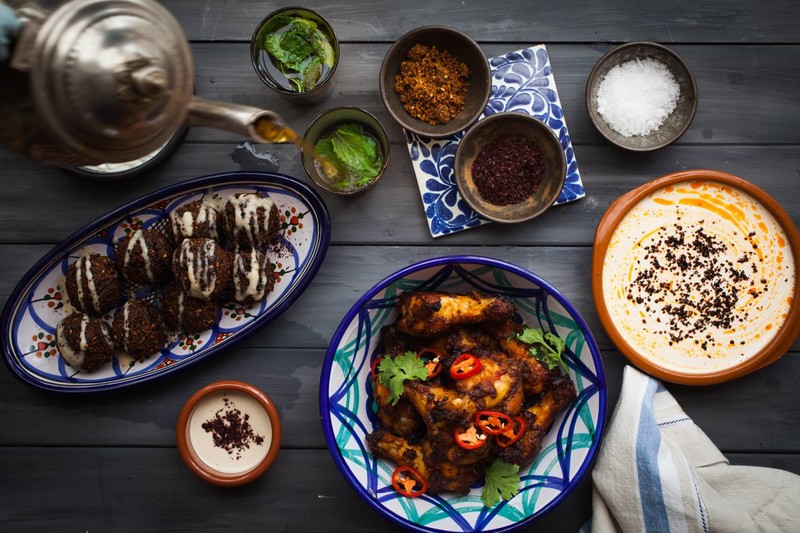 At 15 Grape Lane Los Moros, serves casual North African food and at number 21 Izakaya is York's newest Japanese restaurant. Spark is the social enterprise operation run from a collection of old shipping containers on Piccadilly with a whole host of foodie outlets.

The famous medieval Shambles has lost most of its real shops to Harry Potteralia but the Shambles Sausage and Pie Company soldiers on with the best pork pies in the city. Go early to buy them warm straight from the oven. Shambles Market has the usual fruit and veg stalls and Cross of York for a fabulous selection of fresh fish with a good cheese stall next door. The street food area is good for a sit-down and a bowl of Thai noodles.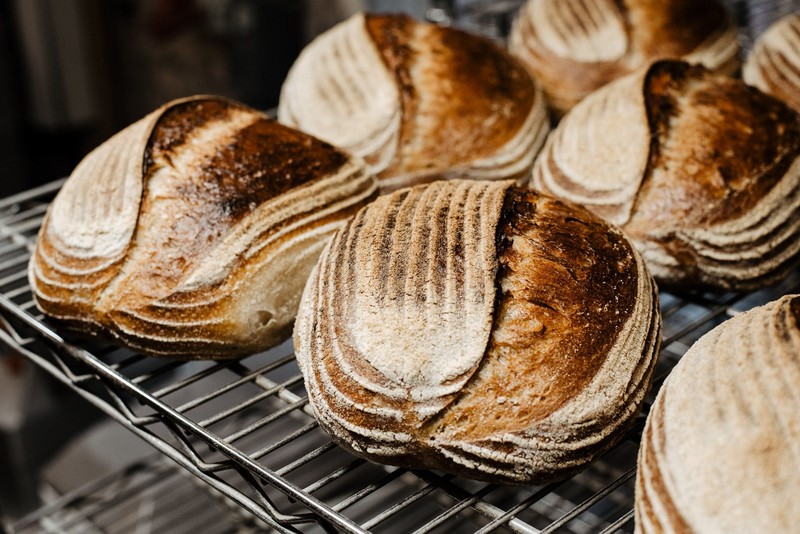 No need to fuss with your own sourdough starter, York is well supplied with bakeries. Still in the Shambles, Bluebird Bakery (and with a spacious café and shop in Acomb) vies with Haxby Bakehouse for the best sourdough in the city. We love their Russian Borodinsky, baked on a Wednesday, a wonderful dark, damp, loaf studded with coriander seeds. Haxby Bakehouse supply shops and restaurants throughout the city with their top-rated sourdough and now that they have added seating to their shop in Haxby you can enjoy their bread and pastries in comfort. They are due to open a new retail outlet at their Clifton Moor bakery any day soon. Little Arras on Goodramgate make fabulous croissants only rivalled by the all-woman Flori Bakery on Nunnery Lane. Paul Cosgriff runs C & S Sourdough on Fishergate.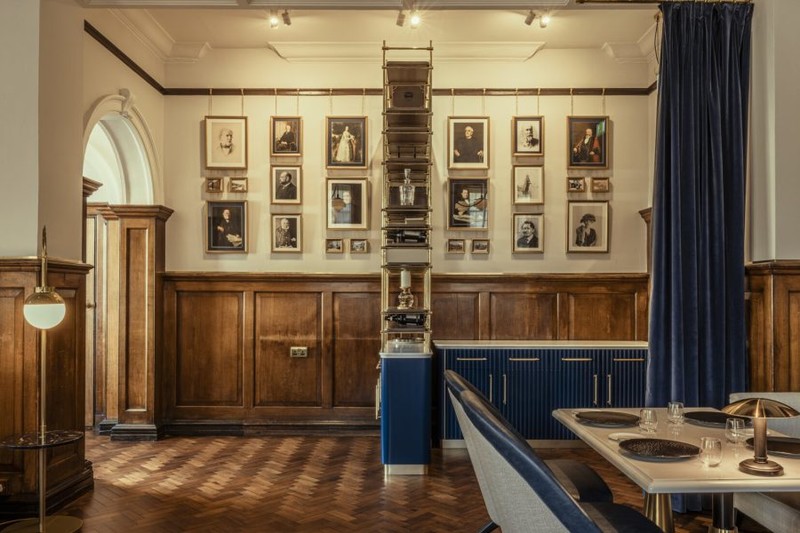 There are hidden gems in the city's hotels. The Sora bar on the roof of Malmaison Hotel serve cocktails and sushi with unravelled views of the city. While the Edwardian Grand Hotel opposite, once the impressive headquarters of the North Eastern Railway Company, provide fine dining in the Legacy restaurant while their opulent 1906 Bar is the place for a late-night nightcap. No. 1 Guesthouse is a quirky boutique hotel on Bootham with an excellent restaurant in the Pearly Cow. Chef Ian Doyle has recently arrived at the lovely Gray's Court, a restaurant with rooms. He's cooking high-end dishes for the Bow Room and a new and simple lunch menu. It's well worth dropping into the long gallery or their magnificent garden in what is arguably the most beautiful house in York.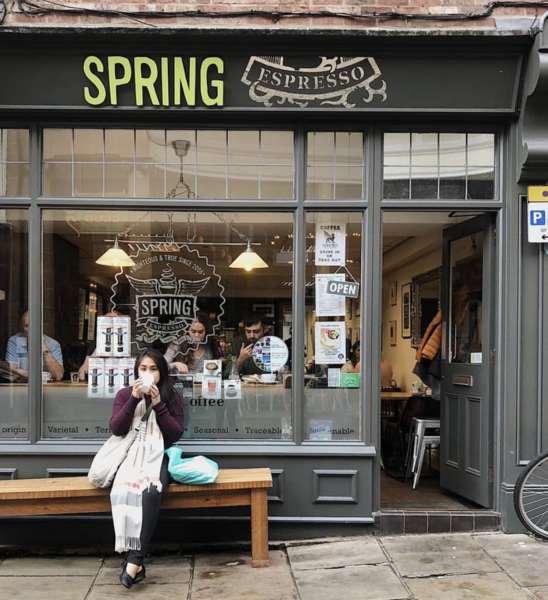 Fossgate leading into Walmgate is a bit of a foodie quarter. The Hairy Fig is a café and deli with beautiful produce. Coffee is at Spring Espresso or Kiosk next to the magnificent Merchant Adventurers Hall. Ambiente for Spanish tapas. The Polish Blue Barbakan is just by the Foss bridge, then you're into Walmgate with the Anglo-French Chopping Block run by chef/patron Michael Hjort, creator and director of September's York Food Festival and co-owner with wife Lucy of Melton's. Then it's on to the noisy, cheerful and ever-popular Italian El Paradiso Del Cibo.

Back in the town centre Roberto's gelateria at Monkgate Bar has an ever-changing roster of flavours - hazelnut, pistachio, Stracciatella anyone? Cakes, cannoli and really good coffee too, are served with a miniature cone of ice cream. Little Italy opposite is a regular Italian with their shop a good source of Italian ingredients.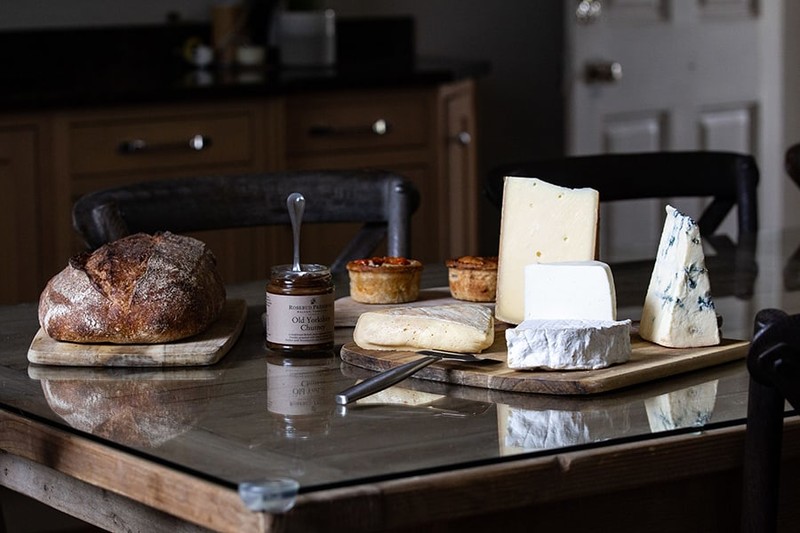 At number 8 Gillygate is the much-loved Café No 8. At number 16 Love Cheese is a fine cheese emporium with a cheese-based café at the back. There's more cheese at Aly's at number 81 Gillygate. Aly is a Turkish baker specialising in Basque cheesecakes.

Finally, Bishopthorpe Road on the edge of the city has been voted the best high street in Britain. Besides shops you really want to use like M & K Butchers, The Good Food Shop, Millie's fruit and veg, Bishy Weigh and Frankie and Johnny's Cookshop, there are plenty of places for coffee and light meals: Angel on the Green, Pig and Pastry, Robinsons and the Sicilian Trinicaria and just off Bishy Road is the estimable Melton's.