Tate St Ives and St Eia, St Ives
Catch the Barbara Hepworth exhibit at the Tate St Ives until 1st April and enjoy five decades of the Wakefield-born sculptor's abstract pieces. Having worked up an appetite, hop round the corner to the abundantly charming café, wine bar and shop, St Eia. Here you'll find an all-day snack menu featuring top shelf producers and delicious freshly baked treats. For a more comprehensive lunch, Source Kitchen is just a few steps further where you can book a table for fresh, contemporary small plates cooking.
Read St Eia's review in The Good Food Guide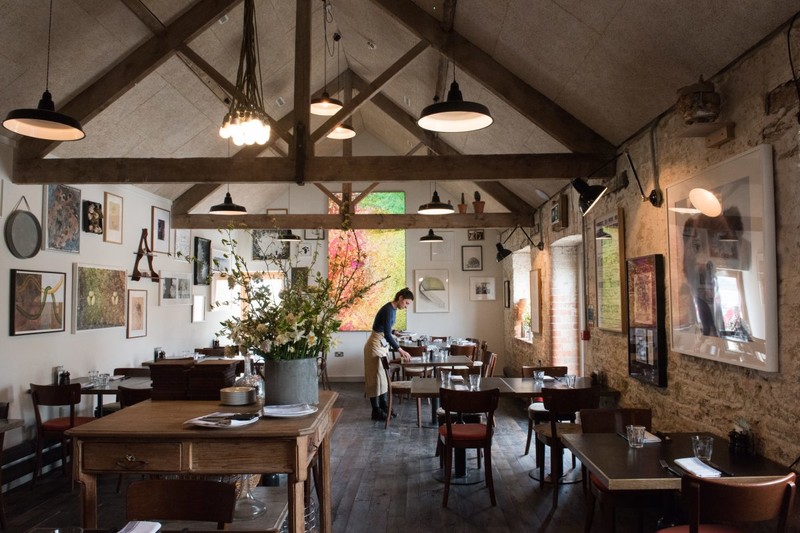 Hauser and Wirth and Roth Bar & Grill, Bruton
Roth Bar & Grill was one of the first restaurants to put Bruton on the culinary map when it opened alongside the Hauser and Wirth gallery in 2014. This bustling, cosmopolitan brasserie, named for contemporary artist Dieter Roth, is stuffed with colourful art from the Wirths' private collection, as well as previous gallery exhibiters. Cooking is straightforward and seasonal with much of the meat, vegetables, wine and cider from the surrounding Durslade farm and vineyards. Of course, if a dining destination is the focus, a seat at Osip is its very own work of art.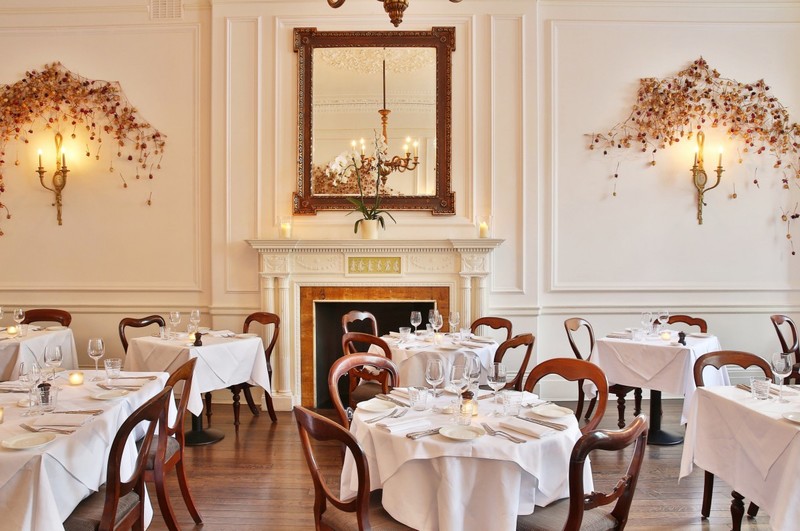 South Kensington museums and Ognisko, London
While South Kensington boasts an impressive density of world-famous museums, it remains almost entirely devoid of good restaurants. The exception is Ognisko, located in one of Exhibition Road's grand stucco buildings, a stone's throw from the Science Museum and V&A. Enter through the thick curtain and into a warm, sociable setting with wooden floors and white clothed tables. This is the place for hearty soups, dumplings (pierogi, pelmeni), blinis and placki (potato pancakes) followed by hearty traditional specialities such as Polish sausage or schnitzel. Service is a paragon of Polish hospitality and the set lunches are great value.
Read Ognisko's review in The Good Food Guide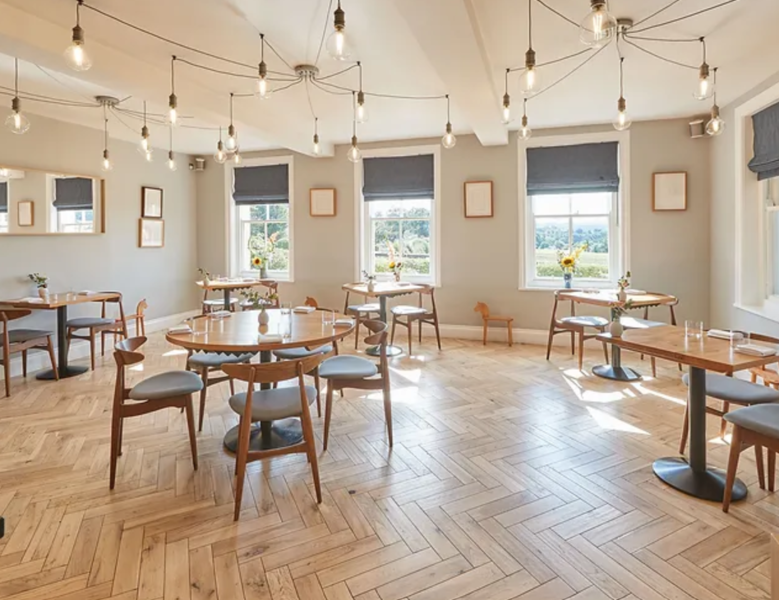 Kielder Observatory and Hjem, Northumberland
Half term bookings at the Kielder Observatory are like hen's teeth so perhaps think a little further ahead for this star-studded trip. First off, book a table for Friday or Saturday lunch at Hjem, an exceptional Scandi-Northumberland dining experience, full of personality and technical pedigree. Walk off lunch while taking in Hadrian's Wall then as dusk falls, drive through Kielder Forest Park to the observatory in one of the best dark sky parks in Europe. From Introduction to Astronomy to The Secret Lives of Stars there's something for all ages.
Read Hjem's review in The Good Food Guide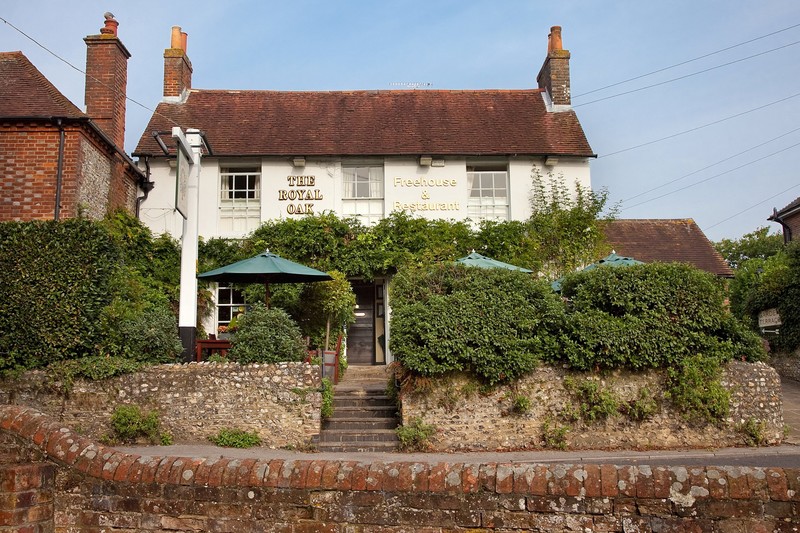 The Weald & Downland Living Museum and The Royal Oak Inn, West Sussex
The Weald & Downland Living Museum in a picturesque spot of West Sussex is a brilliant base for a half term day out. Better still for fans of BBC's The Repair Shop as you'll be able to take a sneak peek into the barn where the show is filmed on 11th, 12th, 18th and 19th February. Once you've had your fill of historical activities (jousting, archery, drop spindle spinning) head 10 minutes down the road to The Royal Oak Inn. This beautiful old pub ticks all the boxes with delicious down-to-earth cooking, superbly kept local ales and a host of warm, relaxed staff to look after you.
Read The Royal Oak Inn's review in The Good Food Guide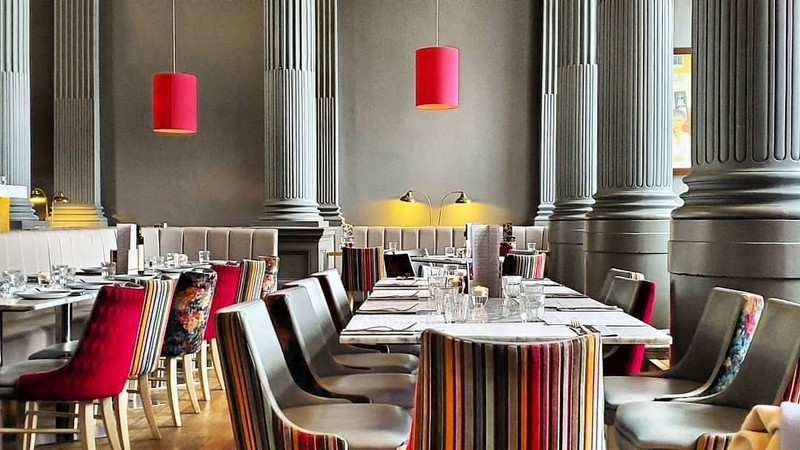 Scottish National Gallery and Contini, Edinburgh
If you missed the annual Turner in January display (when low light levels enhance the 200-year-old watercolours), fear not as there's plenty to explore in the Scottish National Gallery's permanent collection. For a fortifying bite to eat, consider Contini just a few minutes' walk away in a former banking hall on George Street. This is the ace to have up your sleeve when looking for a buzzy, casual all-day affair; the roster of satisfying classics is served up to a local crowd rather than a touristy one.
Read Contini's review in The Good Food Guide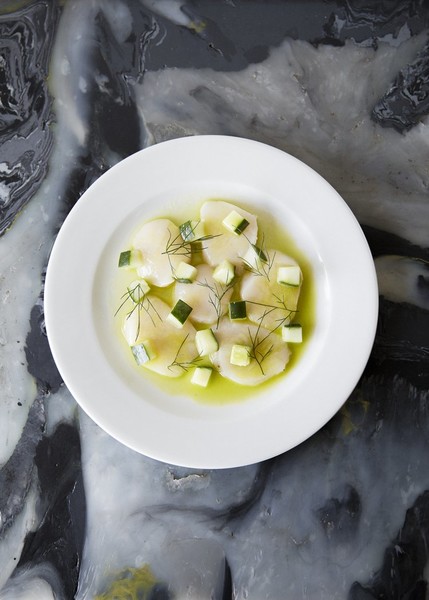 Turner contemporary and Angela's, Margate
Dive into Margate's thriving art scene at the Turner Contemporary where you'll find an award-winning exhibition from Sonia Boyce alongside commissions from local artists. Don't miss the striking, isolated figure of Anthony Gormley's cast-iron statue emerging and disappearing with the North Sea tide. Just a few minutes' walk will take you to Angela's – a crown jewel of Margate's many excellent restaurants where you'll find simple yet sparkling fish cookery. Heading into spring, try the alternative pairing of the Carl Freedman Gallery (check exhibition schedules) with no-bookings seafood restaurant Dory's once it reopens after renovation.
Read more about Angela's in The Good Food Guide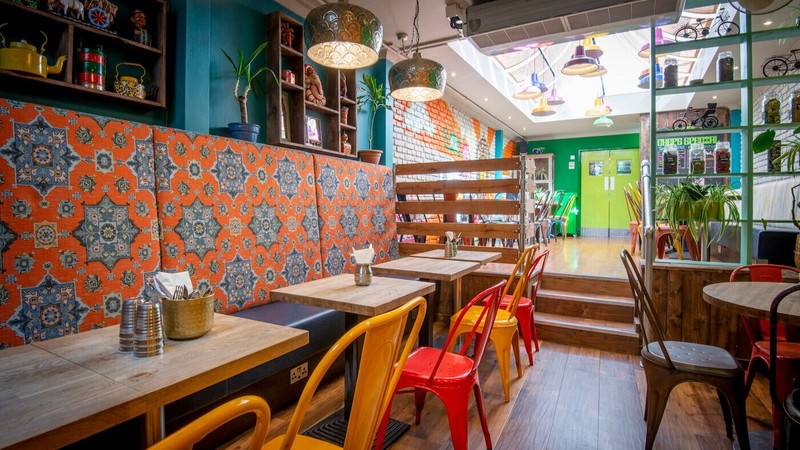 Royal Pavilion and Curry Leaf Café, Brighton
King George IV's seaside pleasure palace has plenty to occupy all ages, from Regency splendour to its spell as a military hospital during the First World War. Keep an eye out for the behind-the-scenes basement and tunnels tour. When the pavilion and gardens have been exhausted, the family-friendly Curry Leaf Café awaits nearby with an array of South Indian street food, naan wraps, and tempting thali platters. For drinkers, a pint of the local craft beer wouldn't go amiss.
Read Curry Leaf Café's review in The Good Food Guide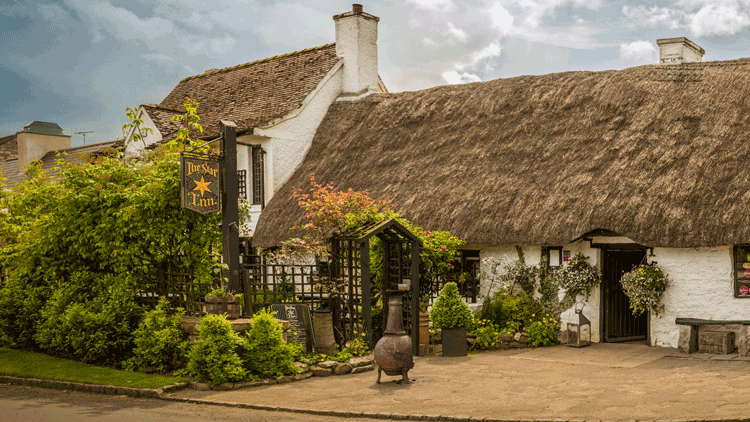 Rievaulx Abbey and The Star Inn, North Yorkshire
Park in Helmsley and don your walking boots to cover the 2.5 miles to Rievaulx Abbey – once one of England's most powerful Cistercian monasteries. From the National Trust's Rievaulx Terrace, enjoy sweeping views over the 16th century ruins before heading back along the Cleveland Way. A little further on foot, or five minutes' drive away, The Star Inn beckons for a well-earned reward. Andrew Pern's restaurant is confidently back on its feet after a devasting fire in 2021 and diners can choose between a fire-side meal in the cosy bar, or a smarter affair in the restaurant proper – both of which offer an abundance of tempting dishes and brilliant execution. The Good Food Guide's full review is coming soon.
Join The Good Food Guide Club to explore more of Britain's best restaurants