Pull on an extra layer and take yourself to the beach. Autumn is arguably the best time of year to escape to the coast, and with everything else going on, it might be just the thing to calm, restore and invigorate.
Head east, and stop when you get to Southwold. Sharpen the appetite along the shingle-sandy edge of the North Sea, walking from the pier (fun and games aplenty, and the Boardwalk for a light bite and fabulous view), passing the town's colour-splashed beach huts toward Gun Hill, where cannons commemorate the 17th century Anglo-Dutch Battle of Solebay (result: inconclusive). Back on the High Street, there are pastel-painted cottages and handsome sea-view houses to admire.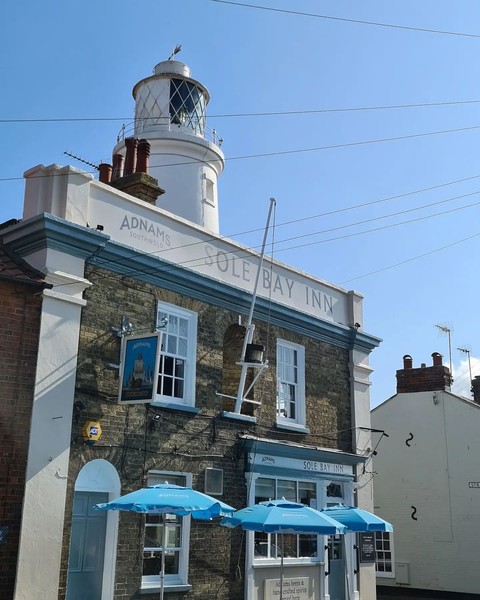 This is Adnams-land, and if you sense celebration in the air as well as occasional hoppy wafts from the town-centre brewery, don't be surprised: this year they mark a stately 150 years of beer-making. Raise a pint of ruby-red Broadside or Ghost Ship pale ale to the anniversary at The Sole Bay Inn in the lea of Southwold's lighthouse, or The Lord Nelson, affectionately known as the Nellie, or in the original tap room at Adnams' spruced-up and elegant Crown.
Get your coffee or hot choc fix (or ice cream, weather permitting) at H&J – their Southwold Blend coffee holds two Great Taste Awards stars. Form an orderly queue at the Little Fish & Chip Shop for all the classics served with beef-dripping chips and homemade tartare sauce. Perch there to eat, but better still head to the beach or get lucky with a spot on a sea-front bench. For pizza, Enzo's serves up a dose of Italy and football-mania, or pre-order a Saturday treat from The Two Magpies bakery – perhaps the Lombardy (bresaola, rocket, parmesan) or a classic margherita with San Marzano tomato sauce, fior di latte mozzarella, fresh basil and the bakery's own basil oil.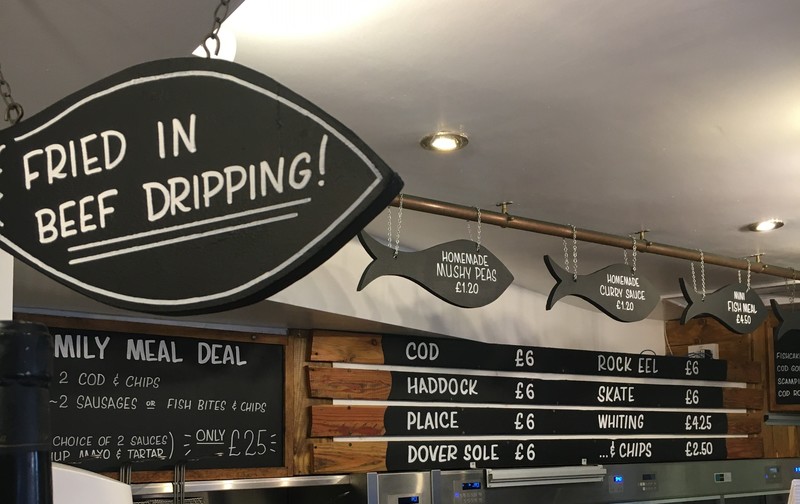 To eat in style, The Swan's copper-glowing Still Room restaurant appeals. Service is ace throughout Adnams' flagship hotel (bedrooms are utterly luxurious), and Rory Whelan's is a steady hand in the kitchen. Adnams gin-cured Chalk Stream trout might be on the menu (the same is served in the informal Tap Room), or breast of guinea fowl, braised leg, Roscoff onion and pickled blackberries.
The Canteen is a gorgeous newcomer. It's in the Old Hospital Hub, formally a cottage hospital but now a bright community space, and a café where Maria Elia and team deliver a menu originated by Nicola Hordern, formerly head chef at Darsham Nurseries. Share lunchtime dishes mezze-style – maybe colourful pickled vegetables, lush St Jude cheese with figs, honey and hazelnuts, and meringue with roasted plums and diplomat cream. Highly recommended.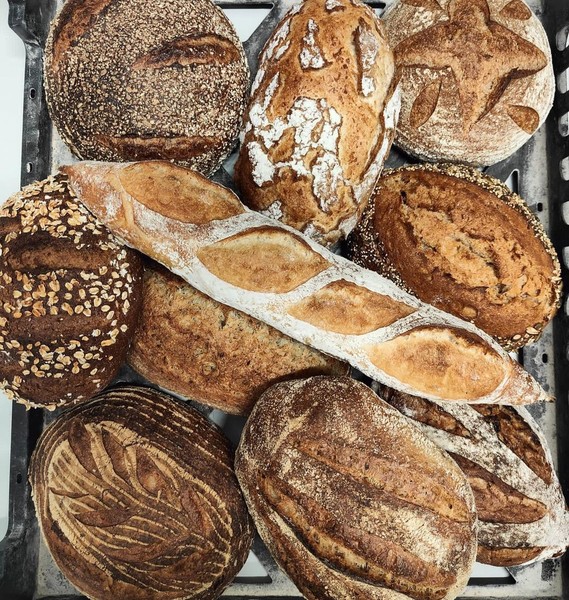 Food shopping? The Black Olive is full of deli temptations, and meat-lovers will appreciate the spectacular display at Mills & Son butchers. Visitors are spoilt for choice when it comes to baked goods, with the aforementioned Two Magpies, the entirely gluten-free Jakery Bakery, and the Penny Bun Bakehouse, which pops up on Saturday mornings at The Box. Pre-order to guarantee those croque monsieur Danish pastries, or windfall apple and sultana loaves.
Southwold Harbour is all about boat-building and maintenance, trips out to sea (blast over the waves on the Coastal Voyager, or meander up the Blyth with the Southwold-Walberswick ferry team). Lobster pots and nets heap up by proper fishing boats, while the less professional dangle crabbing lines (be gentle!).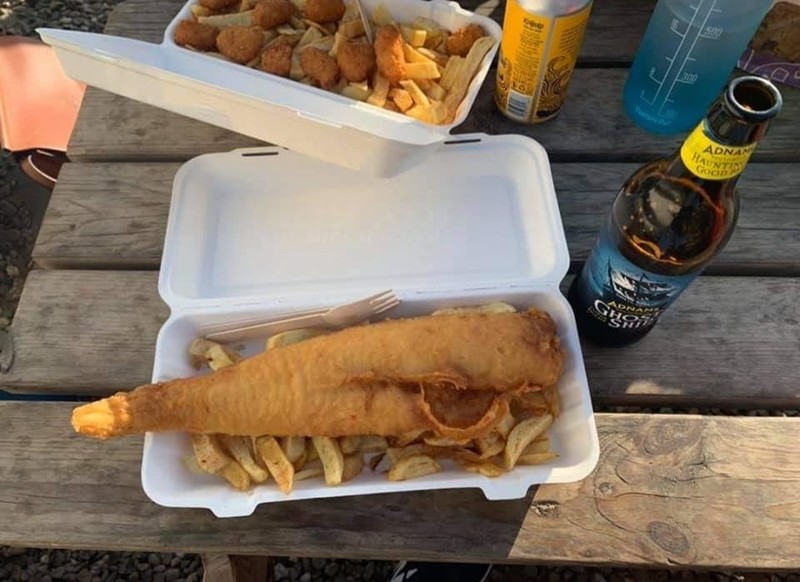 Mrs T's has been frying since 1985 and the queue says all you need to know. Find a spot to tuck in, keeping an eye on thieving gulls. The Sole Bay Fish Company is next door. What started as a simple wet fish shop selling the catch from the owners' boat is now also a thriving restaurant and takeaway. Come for simply cooked Dover sole or skate wing, lobster and chips, seafood platters laden with crab, smoked fish and shellfish, or just a snack pot of cockles or whelks. Further up is Le Roc, a friendly French bistro with a sunset view to die for from the new terrace. Drink it in as you sip a crémant de Limoux and share an 'aperitif dinatoire' of cheese or charcuterie platters.
The row-boat ferry will drop you in Walberswick. The ever-popular Bell serves satisfying classics – there's always a fish pie, always a curry, always a buzz. Drop into The Anchor for open fires or suntrap terrace, depending, and feast on oysters, seafood linguini, monkfish cooked deliciously on the bone, or wood-fired pizzas. Dive into a wine and beer list packed with interest – you could always stay over if it becomes irresistible. The Parish Lantern does a fine line in teas and homemade cakes, and further up The Street there's the tiny Black Dog Deli, home of peerless caramelised onion sausage rolls, fresh-made salads to go, tarts and cakes.
Please check opening times as these may change through autumn.