Aldeburgh – delightfully – is really on the road to nowhere else but the rattling, shingle-braced North Sea. It has always drawn artists and musicians: Maggie Hambling's scallop sculpture has stood for almost 20 years on the beach towards Thorpeness, and the Snape Maltings concert hall founded by Benjamin Britten and Peter Pears in 1967 remains world-class. Food-lovers come for an independent-minded high street: think superlative meat from Salter & King butchers, gloriously crusted sourdoughs and glossy pastries from the Two Magpies café and bakery, Fishers spirited, coast-inspired gin distilled next door to the Brudenell hotel, the cheese and deli foods from ever-fragrant Slate, and all things chocolate, coffee and gelato from H&J.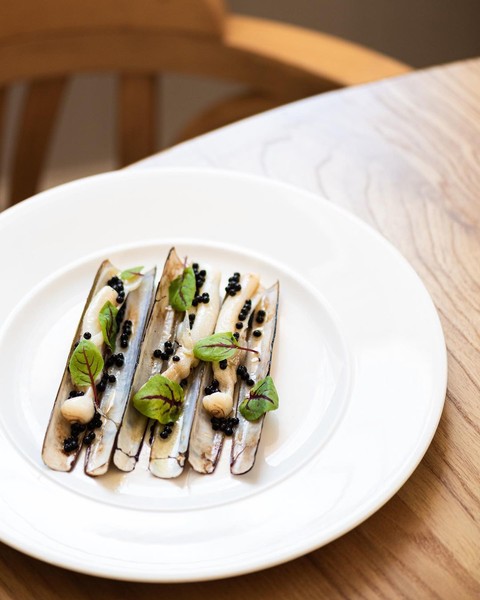 Drop anchor at Sur-Mer at The Suffolk, which opened this summer following the restoration of the former coaching inn that housed the pop-up L'Escargot Sur-Mer through the pandemic. Check out a joyfully seafood-leaning menu that might include monkfish tail roasted served with spiced carrot and broccoli leaf oil, razor clams with a lemon dressing and pops of avruga caviar, bass crudo, or oysters at their simple best. Rooms are imminent, so to a sea-view roof terrace that's sure to become a popular sundowner spot.
No trip to Aldeburgh is complete without a visit to the family-run Golden Galleon or Aldeburgh Fish & Chip Shop. Expect to queue, but also to be rewarded by fish and chips just as they should be: hot, crisp, salty, vinegary, just-made and delicious. Take them to the beach (gull alert…) or head to The Upper Deck Diner above the Golden Galleon for relaxed gull-free eating. For straightforward brasserie fare check out The Lighthouse and Regatta restaurants, the latter owned by the twin brothers who also run the ever-popular Plough & Sail and Golden Key pubs in nearby Snape.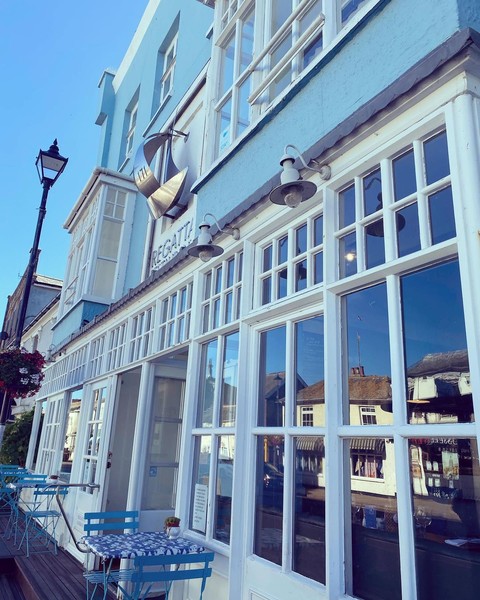 Talking of pubs… you'll find Adnams' delightful Cross Keys a few steps from the beach in Aldeburgh. Fresh-made fish pie anyone? Or how about Salter & King honey-glazed ham, local eggs and hand cut chips with that pint of Ghost Ship? It's close to the lively Thai Street Café whose generous seafood tempuras, pork skewers with satay sauces, and aromatic Thai fish curries will perk up your palate come dinner time.
Walk along the beach to Thorpeness with its Peter Pan-inspired residential area of Meare, its rowing boats for hire, and its striking House in the Clouds rental property which regularly features in 'quirky places to stay' listicles. Reviving coffee and cake or a light lunch and ice cream? The Kitchen@Thorpeness is the place to go.
The Aldeburgh Food & Drink Festival isn't actually in Aldeburgh, but a few miles inland at Snape Maltings. Here, the river Alde slips peacefully through reed beds that surround the cluster of buildings; it's a panorama best seen from the upstairs River View Restaurant, where pre-concert menus are recommended.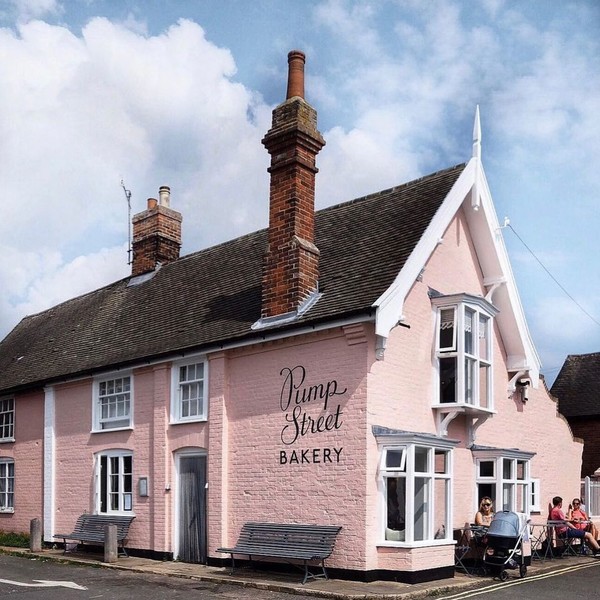 Turn back towards the sea. There's a lonely timelessness about the hamlet of Iken – its St Botolph church is a gem, whatever your persuasions – but Orford is the draw if you're hungry because its tiny centre is packed with delicious things. Pink-painted Pump St Bakery and café will fix your lunch needs fully with glorious savouries, pastries, and excellent coffee, and maybe a visit to its chocolate shop opposite for exceptional single-origin bars.
Then, by the quay, is Pinney's of Orford, where the slab is heavy with fresh and smoked fish, much from the family's boats, and cabinets are full with local pickles, oils and preserves. Pinney's Butley Orford Oysterage restaurant could be your spot for a simple dinner of oysters, the freshest of grilled skate, bass or dover sole according to season, or you could choose similarly unfussy fare at the Crown & Castle where the likes of smoked chicken with cod roe emulsion, ham hock risotto and seafood tagliatelle fill a reliable menu.
Inland, diners will find the charming, boisterous Unruly Pig pub, winner of countless awards and a draw to restaurant professionals. There, as its name suggests, big meats are in order: finish with venison saddle or braised rabbit after a brace of scallops, plump lobster cannellini and a nibble or two of arancini.