It's not the first time the chef has met the King – there's a photo of the two of them at Pern's trailblazing gastropub The Star at Harome, hung on a wall crowded with other celebrity photo-ops and awards – and both the royal visit and the fact that Pern has been entrusted with this plum site demonstrate the esteem that he is held in his home county of North Yorkshire.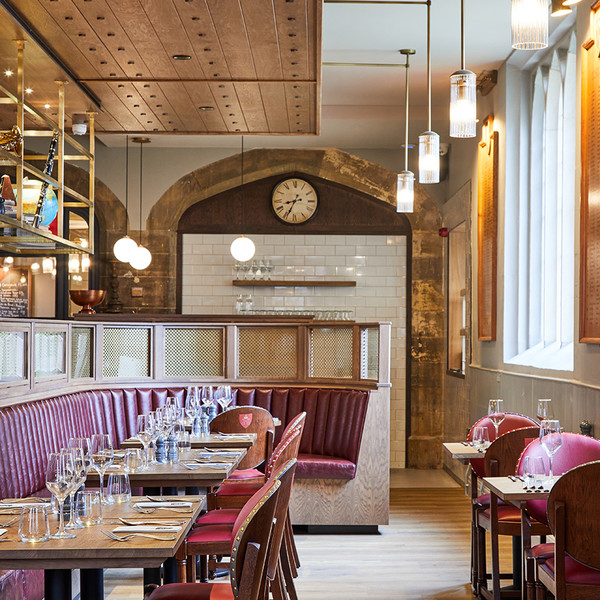 The new restaurant occupies the former site of the York Minster School and has one of the finest views in the city of the country's largest Gothic cathedral – though you'll need to be sitting either on the 150-seat terrace or gawping out of the upstairs window on the way to the loo to appreciate it. The view from the 70-cover dining room is less impressive but the neo-gothic surrounds are suitably atmospheric.

Cooking duties are overseen by executive chef Joshua Brimmell, a former head chef of The Star at Harome who also heads up Pern's other York restaurant, The Star Inn the City. Diners can eat as simply or elaborately as they wish; we were just as impressed by the intricacy of the smoked eel croquettes and puréed piccalilli with the veal chop as the straightforward steak and chips served as Porterhouse on-the-bone with a Café de Paris-style hollandaise, while a starter of coronation crab, made from flaky white meat from Pern's native Whitby, deserves to last until long after memories of the royal visit have faded. Breakfasts, meanwhile, range from a nine-quid sausage and bacon muffin to a lobster and caviar benedict for £69.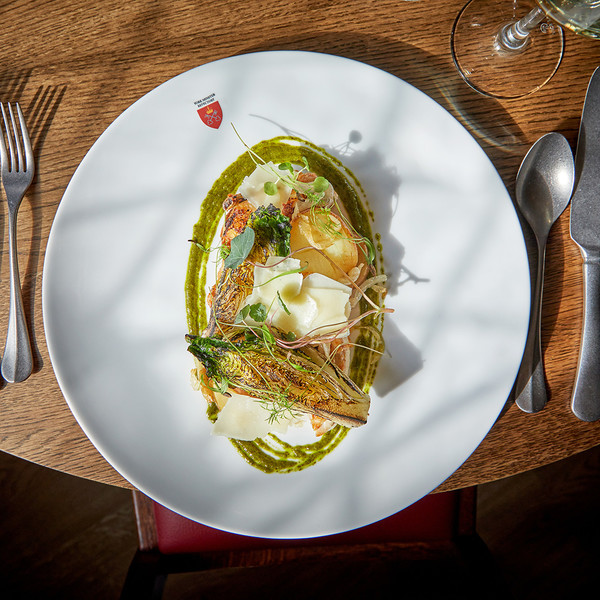 Exmoor Caviar aside, prices are in the same bracket as The Star Inn the City (around £25 for a main), though we found both the ambition of the kitchen and the sophistication of the overall offering was several notches higher here. York has long needed a modern British restaurant for customers in search of a decent three-course meal rather than a fine-dining tasting menu; at York Minster Refectory, their prayers have been answered.