Oli and Ruth have spent the past few years remodelling a 17th century grade II listed farmhouse in preparation to launch Updown.
In the past year they have hosted supper clubs with the likes of Café Deco's Anna Tobias, and Noble Rot's Alex Jackson. The grounds – seven and a half acres of it – are surrounded by woodland, with a 'hidden garden' of hanging vines, wisteria, herbs and lavender where guests can drink cocktails made from the garden's produce, or dine outdoors.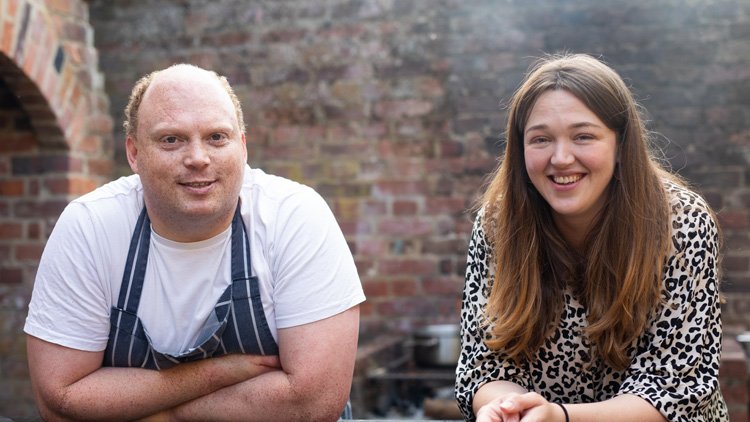 The menu will lean towards Italian and be 'hyper-seasonal'. Dishes will include raw sea bass with almonds and cherries, grilled lamb chump with broad beans, and artichokes and bagna cauda. Oli draws from his time at Le Café Anglais to lead the kitchen, and Ruth will take over front of house.
'Updown Farm is a dream come true for Ruth and I,' Oli says. 'Updown is a celebration of what the area has to offer – from some of the most beautiful fruit and veg from our neighbouring farms to wines from local vineyards.
'We have big plans for the Updown and hope to restore more of it in months to come – watch this space!'
Seven rooms will be available for guests to book from July 14 and the restaurant opens July 8.