In countries where the locals don't view a two-day heatwave as front page news, they blithely pull cold bottles from the fridge without hesitation, and not just wine we classically term as 'chillable'. I've had breezy Muga Rioja reserva served outside on a spanking hot day in Madrid, and a cool glass of oaky Pesquera Ribera del Duero with pintxos at Ganbara in San Sebastián. On both occasions, knowing that sweltering conditions would see the wines rapidly warm up meant a few colder sips were welcome – they flattered the wines after ten-minutes or so. It meant we weren't faced with a flabby and soupy mouthful as if they had been served straight-off at 'room' temperature. Wines that are too balmy display their alcohol more noticeably, and the balance between structure, acidity, fruit and alcohol becomes out of whack. Even big ballsy reds are not flattered by this.
The fridge can also be the enemy of wine, shutting down flavour and aroma if too cold, stripping it of character. I tend to find the sweet spot is 30 minutes in the fridge, with the varietals that work best being those with higher acidity and a lighter body; a spell in the chiller helps to accentuate their refreshing, crunchy character and mouth-watering snappiness. Likely candidates include gamay from Beaujolais, perky cabernet franc from the Loire, pinot noir in all its guises, dolcetto from Piemonte, frappato from Sicily, mencia from north-western Spain, or perhaps the bright charms of Valpolicella.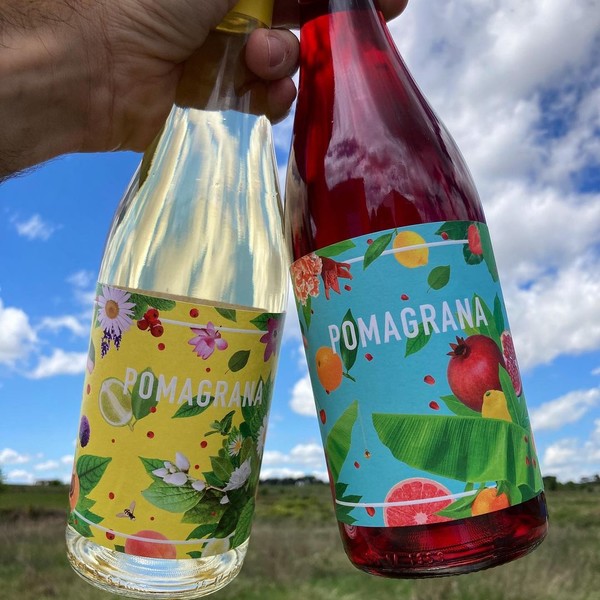 I'm a huge fan ofPesquera Ribera del Duero , which deserves a mention here. I want the proper dry red sparkling stuff from Emilia-Romagna that is joyously chugged down in traditional 'scodello' ceramic bowls alongside wedges of Parmigiano, lacy slivers of Parma ham and ragù Bolognese. It's worth seeking out the real deal from a good Italian importer and replicating the combination in the garden.
Let's take a moment however to appreciate what may be the most thrilling and exuberant form of chilled red – one which goes against many of the 'rules' outlined above: the Aussie sparkling shiraz. My initiation came on a searingly hot Christmas day in Sydney. There were lobsters and massive tiger prawns on the barbecue and bottle-fermented wines were plucked from the ice box. Blizzard cold, frothing juice as dark as midnight and 14% abv. and splashed about like there was no tomorrow. Such fun. That's all we really want, eh Cyndi?
Chillable reds (that won't break the bank):
- Zeren Wilson