What makes a good wine list? At the rarefied heights of fine dining, there are lists as heavy as breezeblocks filled with priceless vintages from the ancestral heartlands of European winemaking, completely out of reach of the pockets of mere mortals.
The Good Food Guide rewards lists that are full of imagination and enthusiasm, have been chosen with an eye for matching the food coming from the kitchen, and that take a customer-friendly approach to pricing, showing the same degree of careful judgement throughout. Here is a selection from around the country displaying the GFG's coveted bottle symbol, the mark of an outstanding wine list.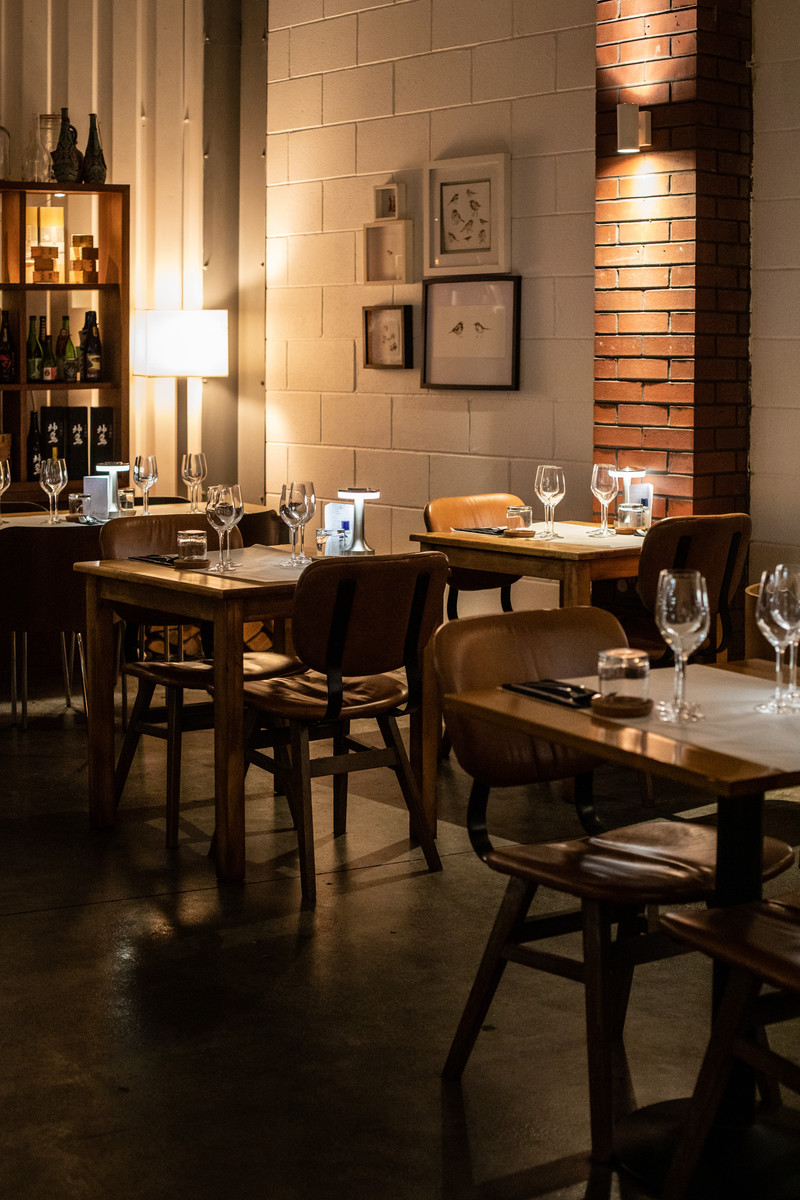 Rex Whistler Restaurant | Millbank, London | British | £36
The basement dining room at Tate Britain, named for the artist whose head-turning mural adorns its walls, deals in modernised heritage dishes presented with flair. It has long harboured a treasure-trove wine list that will please both Francophile traditionalists and more venturesome palates. Imaginative glass selections, squadrons of half bottles and a range that takes in top German Rieslings, Portugal's Douro reds, vegan wines and even a mature Canadian Syrah are among the highlights. Start with a glass of Hampshire fizz, and take it from there. tate.org.uk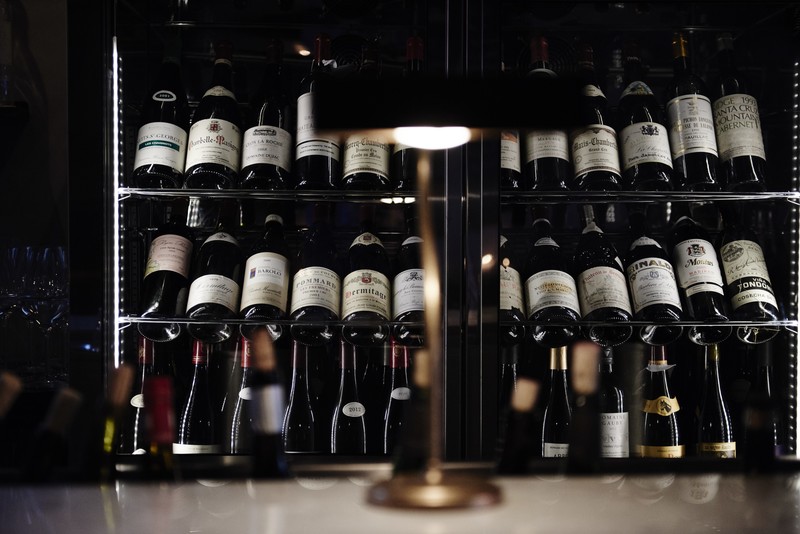 Noble Rot | Bloomsbury, London | Modern European | £45
The burgundy-hued frontage gives this Bloomsbury venue the air of a Parisian bistro. A classic French repertoire is supplemented by Spanish tapas and dishes from the modern British playbook (smoked eel and rhubarb will put the taste buds on alert). The gargantuan wine list is arranged by grape variety, a helpful approach that inspires exploration, from Aligoté to Zibibbo, for those not intent on luxuriating amid the extensive pastures of Chardonnay, Cabernet and Pinot. Dessert wines – from rotted grapes and other methods – are a specialist subject. noblerot.co.uk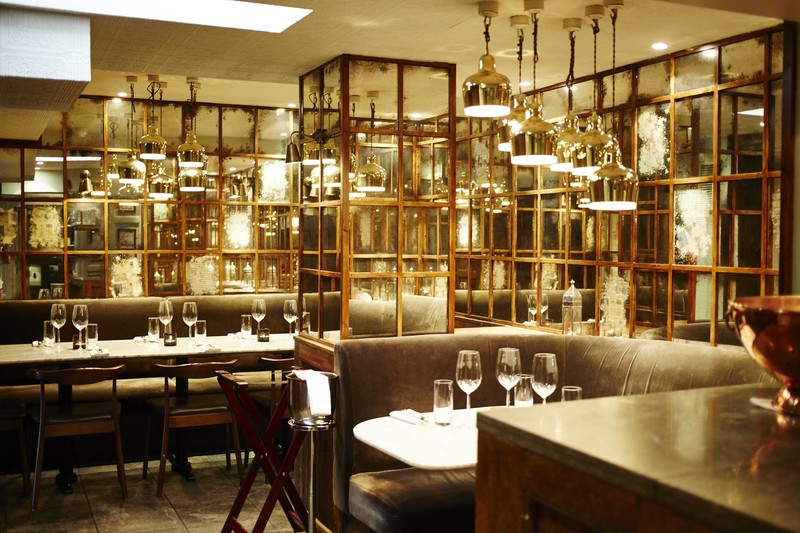 Trishna | Marylebone, London | Indian | £60
Original panelling and marble tabletops create a distinguished atmosphere at Trishna, where the culinary compass points towards the Indian coastal cuisines of Kochi, Kerala and Mangalore. Taste buds jump to attention at lavish mains such as lamb with pickled sorrel, poppy seeds and chilli. Every dish is flagged with a suggestion from the compendious wine list, which roams Europe before heading south in a breathtaking range of choice, with superior house selections in two glass sizes and a half-bottle carafe. trishnalondon.com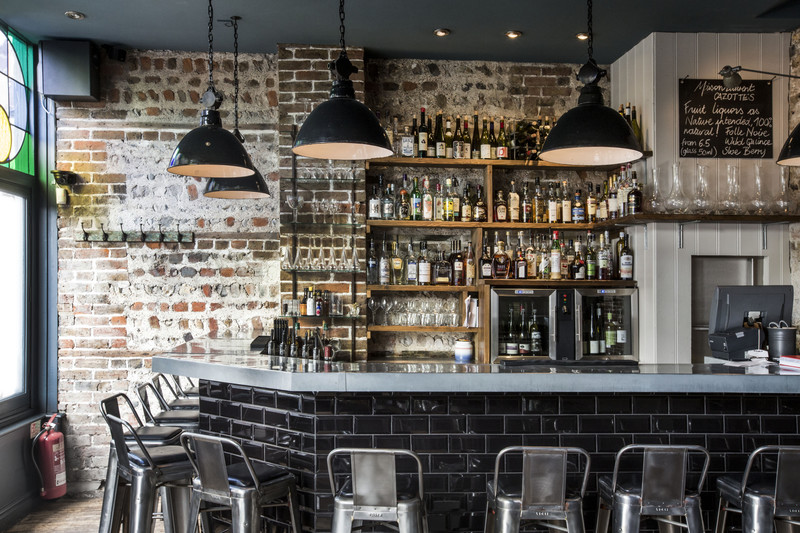 Plateau | Brighton | Modern European | £25
A pebble's throw from the seafront, this small but perfectly relaxed spot is the place for informal British food, locally and sustainably sourced. Dishes of the day make for happy mixing and matching, perhaps including barbecued halibut with chard and sesame, with an apple custard éclair to finish. Wines are as in-the-moment as it gets, with skin-contact whites, 'pét nat' sparklers (naturally sparkling wines produced with minimal intervention by winemakers), and oddball grape varieties in abundance. Slovak Blaufränkisch, Sicilian Frappato, southern French Négrette — they've got it, with broad choice at the affordable end. plateaubrighton.co.uk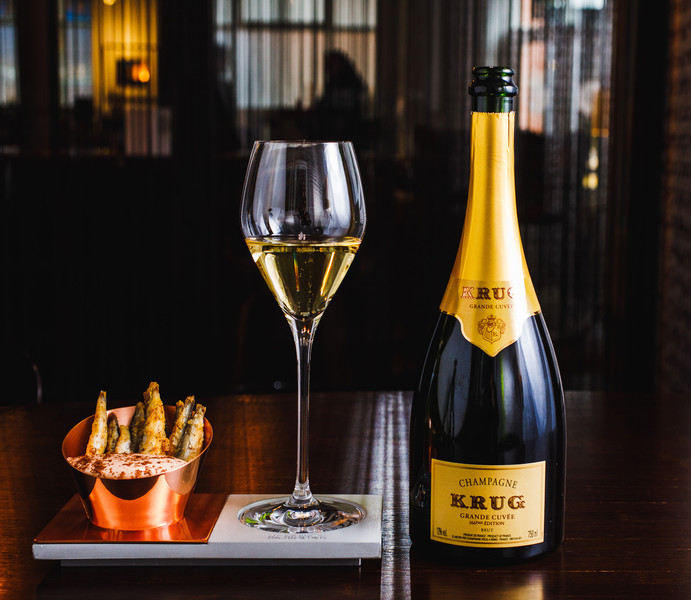 Purnell's | Birmingham |Modern British | £68
Glynn Purnell's vibrantly decorated restaurant occupies a handsome Victorian redbrick building a little way from the beating heart of the city. Vigorous experimentation and constant development are the hallmarks of the kitchen. The list is styled a Book of Wine in thematic chapters that open with What We're Drinking (off-duty, they mean), a fantasy interlude of Krug Champagne and a brigade of stunning wines by the glass, including Coravin options. Bottles take in a handful of modern Greek wines, some glitzy South American reds,
and a Chardonnay made in Fulham. purnellsrestaurant.com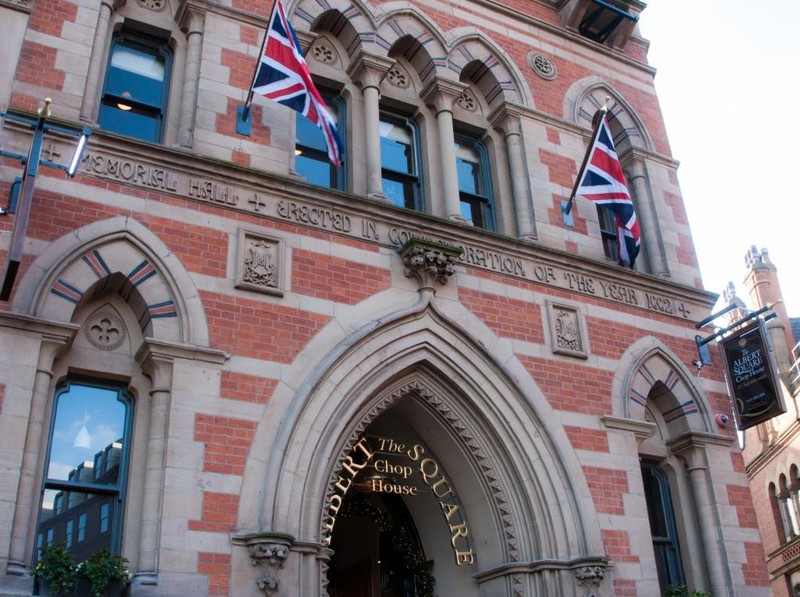 Albert Square Chop House | Manchester | British | £30
The Memorial Hall is one of the architectural splendours of the city centre, an elegant brick and stone edifice that was once a civic hall. These days it's an all-day eatery, offering everything from bar snacks to robust dishes of traditional British food, with roasts a strong point. A huge portfolio of wines by the glass heads up a list that gives equal prominence to quality and value. Arrangement is by wine style from 'light and crisp' to 'rich, intense and powerful', grouped under suggestions for food matching. albertsquarechophouse.com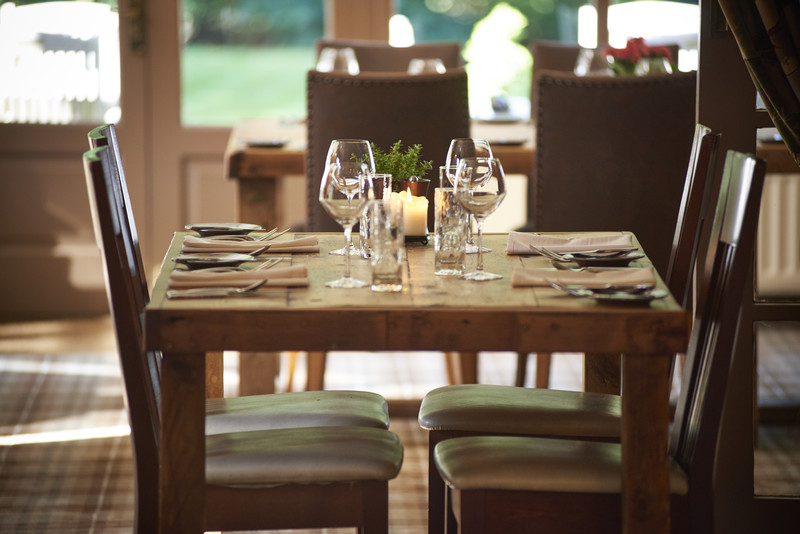 Pipe and Glass | South Dalton | Yorkshire | Modern British | £50
What was the 17th-century gatehouse of Dalton Park is now home to James and Kate Mackenzie's contemporary take on a country inn, a place that extends from a bar area warmed by winter fires to a smart restaurant space with a long conservatory table for larger groups. Beginning with an excellent choice of wines by the glass, it opens out into a bottle list sorted by the types of dishes they'll best match – taking in a good spread of rosés. The quality-price
ratio is very favourable. pipeandglass.co.uk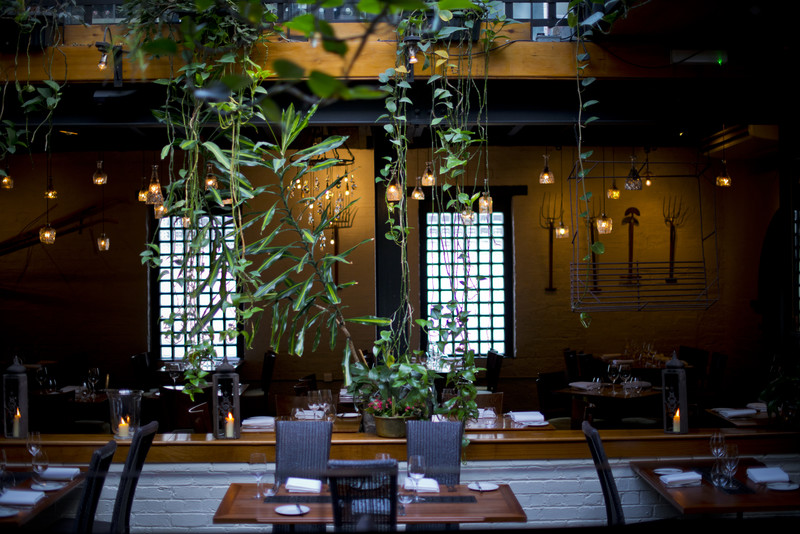 Ubiquitous Chip | Glasgow | Modern British | £40
Half-brasserie, half-restaurant, all wonderful, the Chip is something of a Glasgow institution. Opened in 1971, it's tucked away in an old stable block courtyard down a cobbled lane, its hanging baskets giving it a villagey look. The cellar has been legendary for decades, and one glance at the wine list will reveal why. Quality is paramount, and the exhaustive background notes on house recommendations will help draw you towards unfamiliar offerings. Otherwise, there are French classics aplenty and fine showings from Australia, New Zealand and South Africa. ubiquitouschip.co.uk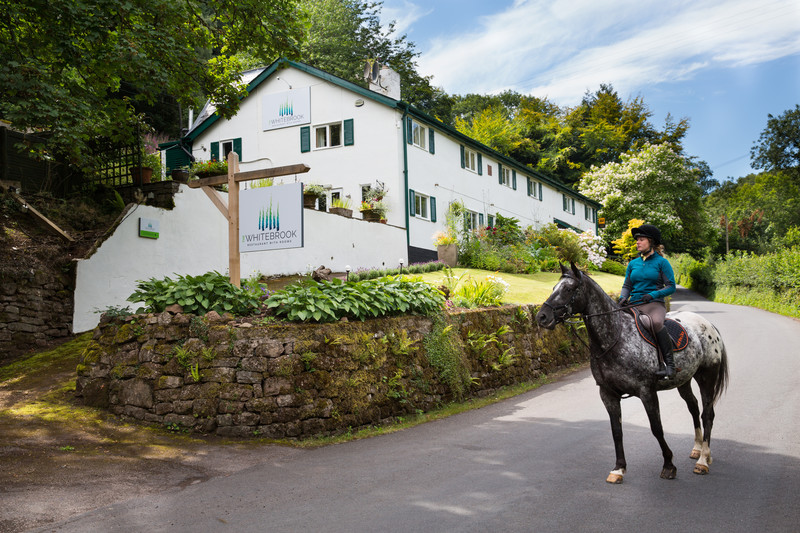 The Whitebrook | Whitebrook, Monmouthshire | British | £85
Perched on a steep hillside above the River Wye, this remote restaurant is relished by city escapees. Linen-clad tables add the touch of smarts to what was a humble village pub, and Chris Harrod's inventive food majors on wild and foraged ingredients from the immediate environs. Wines are a collection of natural, biodynamic and organic, with lesser-known grapes and regions adding depth. Try Welsh Pinot Noir, Peloponnese Kidonitsa, or Grüner Veltliner from New Zealand. Wines by the glass come in two sizes and are uniformly splendid. thewhitebrook.co.uk


Bring your own


While some restaurants let you bring your own bottle with no corkage fee – check out Tayyabs in London's Whitechapel or Wheelers Oyster Bar, Whitstable – others charge a modest amount. The Swine That Dines in Leeds adds £5 per menu for two; Sheffield's No Name £1 per person and north London's Xi'an Impression £4.50. Other places offer low-cost corkage on some nights. Steak chain Hawksmoor charges £5 per bottle on Mondays; you'll pay nothing to BYO on Mondays at Quality Chop House, Clerkenwell and Chiswick's La Trompette is corkage-free on Sunday and Monday evenings.


*Prices given are the average spend per person for a three-course dinner without drinks
Published March 2020