The Two Magpies Bakery stand heaves with early-doors temptations. Cinnamon buns and croissants fly out, and the coffee is empowering. It's a toss-up between these and the just-fried crullers at Pinch – more cinnamon sugar – made with the airiest, lightest choux pastry. They sell out, not surprisingly.
A queue forms quickly at The Suffolk's stand for Butley Creek native oysters (via Pinney's, the legendary Orford fishing family). Piled high on ice and doused in a classic shallot vinaigrette, they're an unbeatable appetite-refresher. Scallops spit in lush amounts of garlic butter as they're cooked quickly in their shell over a charcoal fire, the coral intact. Lobsters get the same treatment, and there's a lunchtime rush for cote de boeuf from Aldeburgh's local butcher Salter & King.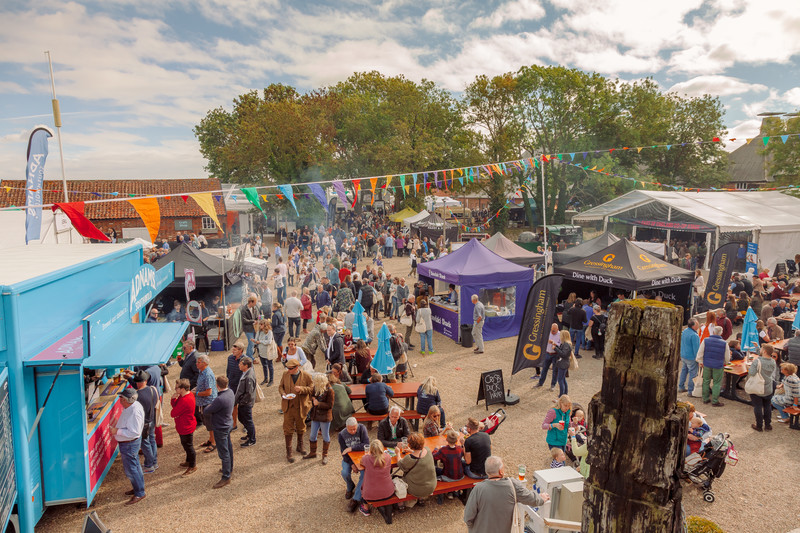 There's an overwhelming amount of street food at the festival, but the Golden Baron Burger from the team at The Westleton Crown stands out. It's made with retired dairy cow beef from Fen Farm Dairy, and a fondue of Baron Bigod (Fen Farm's gorgeous brie) with Barsham Brewery ale ripples over the meat. No distracting salady bits or chutneys needed. It is ridiculously tasty.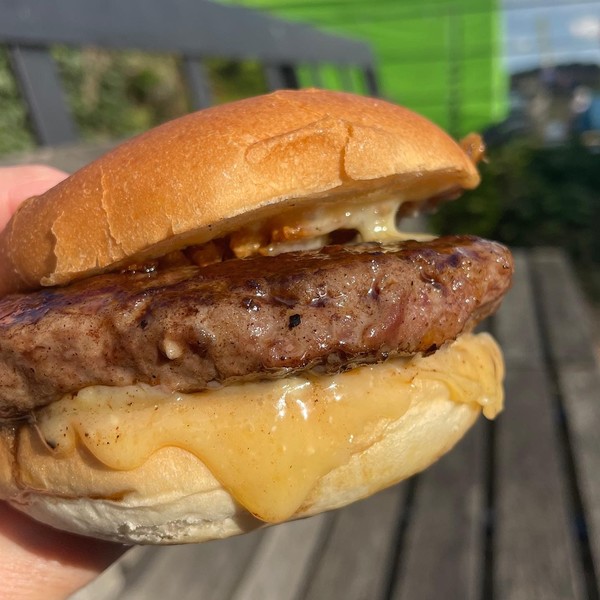 Also memorable? Picking at the freshest brown shrimps from A Passion for Seafood whose shop is in nearby Hasketon (and whose fish and shellfish pops up on restaurant menus), Sutton Hoo chicken chipolatas (new to the range) that sizzle with proper flavour, venison sausage rolls from Truly Traceable where husband and wife Steve and Lynn Tricker are as loyal to the name now as they were when they started ten years ago. In the sweeter camp, a kefir and cherry ice cream by Suffolk Meadow, made with cherries from High House Fruit Farm in Sudbourne, is delightfully refreshing, and there's conscientious sampling at the Pump St Chocolate stand. Bars are now packaged a pretty Suffolk pink – but it's what's inside that counts, especially if it's one of the 'bakery series' where cookie dough meets Ecuador dark milk chocolate. Fabulous.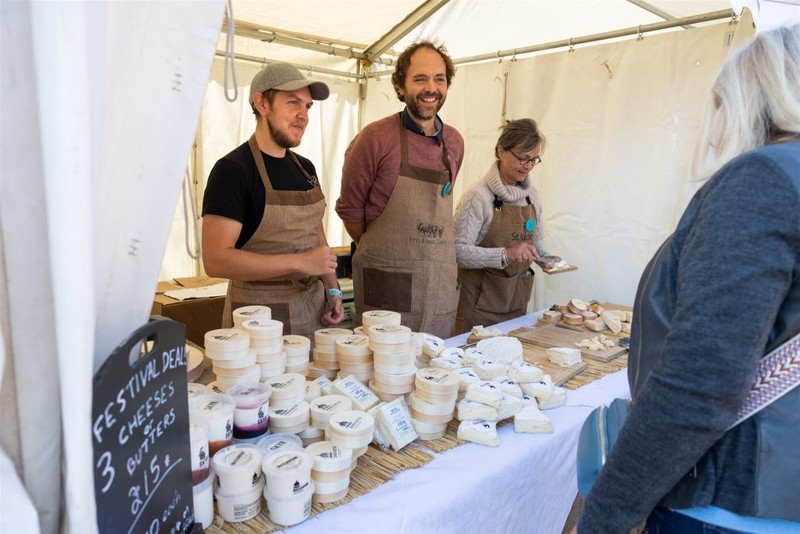 How lovely to be reminded of Old Hall Farm Jersey milk and butter (technically from Norfolk, but close enough). The salted butter won three stars in this year's Great Taste Awards, and if you pop over the border to the Mayhew family's Old Hall Farm Café in Woodton, you can see the beautiful calf-at-foot Jersey cows slowly grazing healthy pastures.