Folkestone's food scene has had a skip in its step for several years now, firmly establishing itself as one of the Kent coast's vibrant eating and drinking destinations. From sitting outside a former lighthouse sipping Champagne to exploring the joys of a Nepalese menu, there's plenty to explore.
The town's renaissance began to whirr into action when local businessman Sir Roger de Haan founded The Folkestone Harbour Company, buying the harbour for £11 million in 2004 with proceeds from the sale of the family holiday business SAGA, kick-starting the regeneration that is still in process today as part of a long-term plan ­– the opening of the world's largest multi-storey skate park in 2022 is just the latest instalment of the De Haan legacy.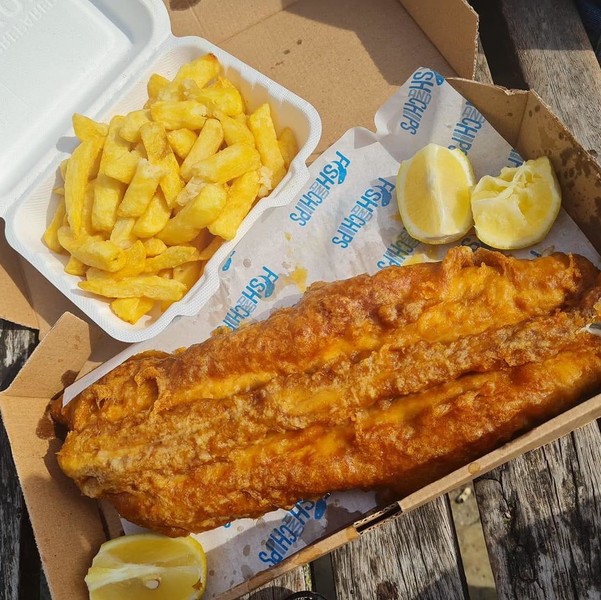 Fish and Chips? Let's rattle off the best. Sandy's is a whelk shell's throw away from the retail and wholesale fish shop Folkestone Trawlers, close enough to batter freshly landed huss within hours, recently voted Kent's Best Fish and Chips. D'Agostini's is the hidden local you'd never stumble across, worth the journey away from the harbour, established in 1974 and frying excellent thinner-cut chips and battered hake. The Seafarer in Cheriton is run by Portuguese owner Leandro Capontes, serving the best fried plaice around.
London and Paris Hotel is the newest spot close to the harbour, a seafood restaurant on the site of the original 1854 hotel with a beautifully designed interior complete with an open kitchen and cute bar. Here you'll find excellent pavé potatoes and whole plaice with silky Meunière sauce.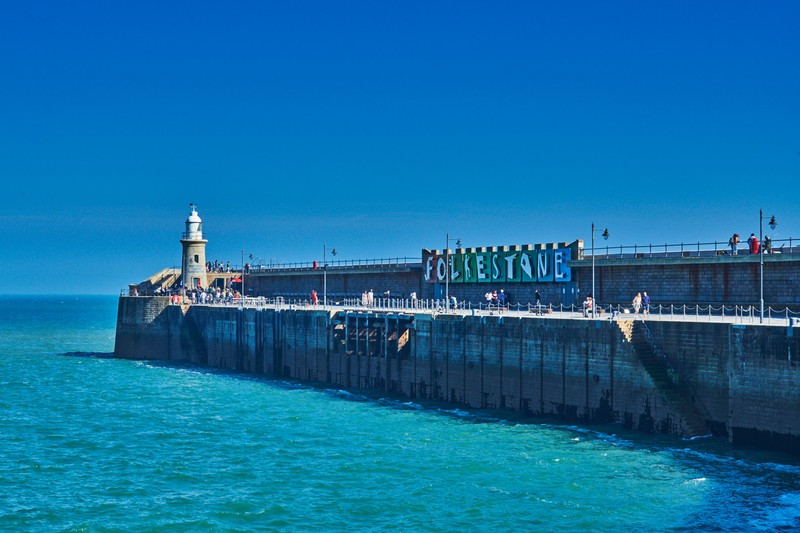 A short stroll away is the buzzing hub of the Harbour Arm and The Goods Yard, where countless food huts and former shipping containers play host to a cornucopia of food and drink. Tuck into moules frites at Go Dutch and try their fluffy 'poffertjes' pancakes, head to Pork & Co. for mammoth sausage rolls and their homemade breakfast buns, grab some tacos and a frozen Margarita at The Taco Shed, then head across the former railway track for wood-fired Neapolitan-style pizzas at Brewing Brothers ­– buffalo mozzarella, courgette and puntarelle a highlight. Little Rock has a stunning terrace location on the beach, great for watching the sunset while knocking back some oysters, battered cod cheeks or spiced Folkestone Huss.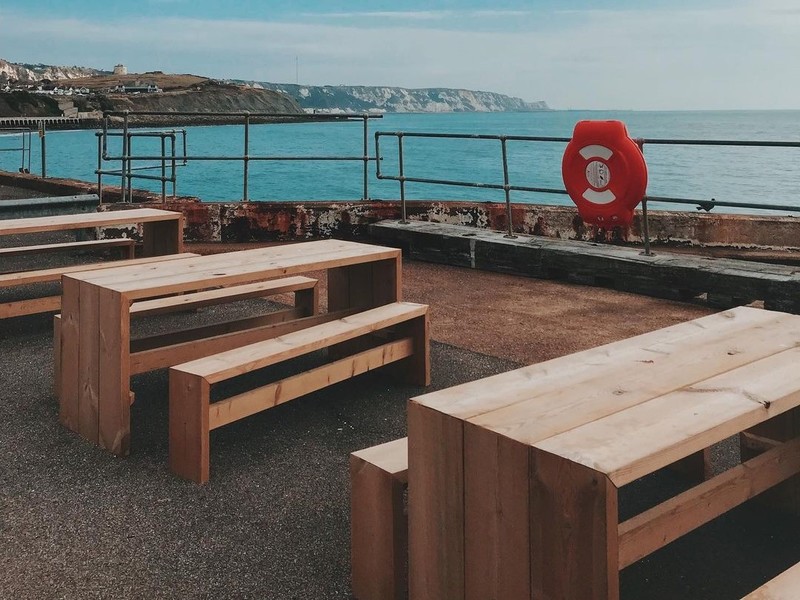 Good coffee is to be found at Harbour Coffee Co, roasting their own beans on site and serving excellent almond croissants, and nestled alongside is their sister spot Sailbox, serving breakfasts of kippers and poached eggs. Strolling along the Harbour Arm you can treat yourself to a seafood platter of lobster, potted shrimp, prawns and cockles at Shesells Seashells, grab a 'gringo' burger with Mexican chilli cheese and jalapeños at That Burger, then perch yourself at The Lighthouse Champagne Bar and enjoy a few sundowners.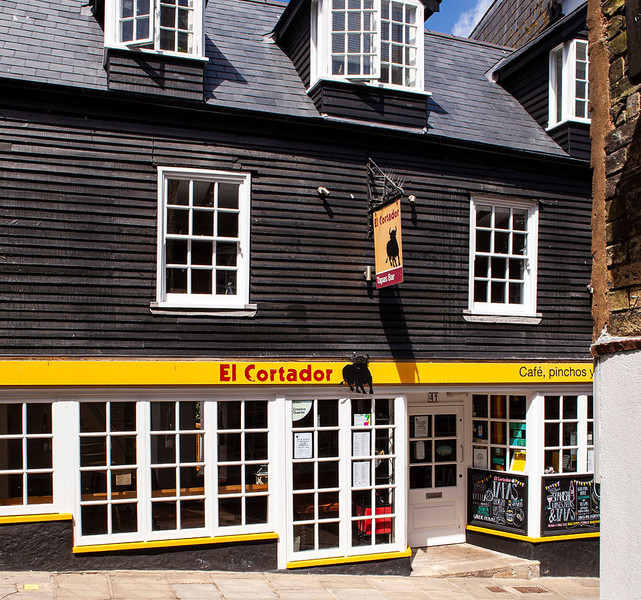 Heading back into town there's a raft of independent spots, such as long-time stalwart El Cortador serving classic tapas and sherry, or homemade breakfast crumpets at all-day venue Marleys. The Folkestone Wine Company is the restaurant anyone would love as their local, run by Dave Hart and Polly Pleasance, knocking out gems of wild seabass, saffron and chickpeas, or it could be rump of lamb with onion sauce ­– it's tiny, cosy, and a favourite of chef Angela Harnett who raves about the crème brûlée.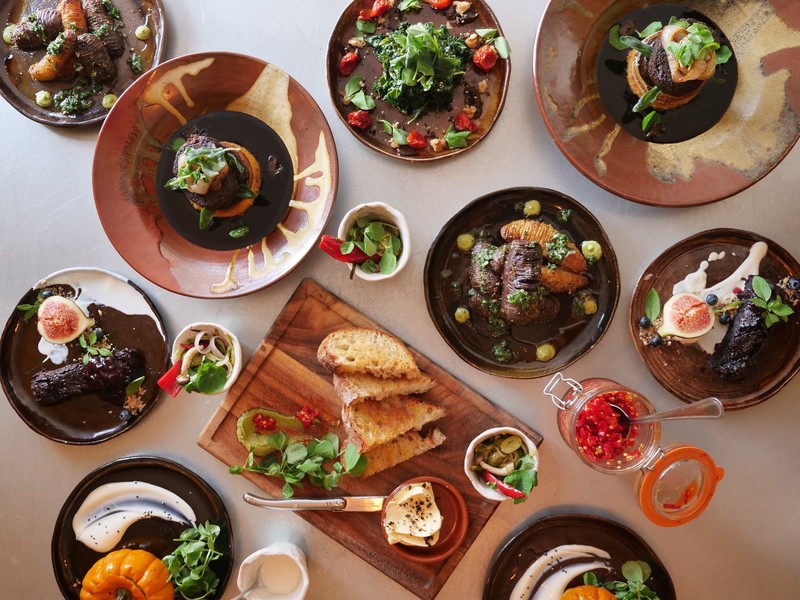 Dr Legumes deliver a clever plant-based menu, beautifully presented plates of green pea pancakes and nori seaweed battered tofu fillet ­­– vegan food executed brilliantly. The Beer Shop is a popular hang-out for great German lagers and a constantly shifting tap list, conveniently sited next door to Cabrón with its tequila and mezcal list and freshly rolled tacos, as well as speakeasy The Potting Shed where owner David Holden skilfully makes prohibition-era classic cocktails in a sultry, stylish hidden bar. This little strip also has Luben's Pizza knocking out wood-fired pizzas and pasta, and the lively venue Space Bar and Kitchen with its rotating food residencies, DJs and sun-trap back garden.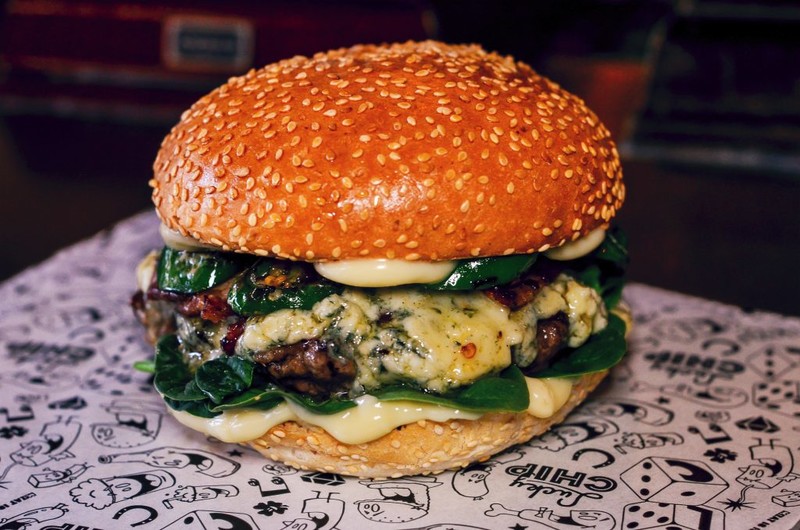 Lucky Chip is the Kent outpost of burger supremo Ben Denner, who has been slinging some of the best burgers in London for years – come here for the legendary 'El Chappo' with Colston Basset blue cheese and jalapeños and the 'Gus Fring' chicken burger with buffalo hot sauce. Hop over to The Radnor Arms from here for excellent creative cocktails and a sharp beer selection in their secluded garden, and drop-in to The Bouverie Tap just seconds away.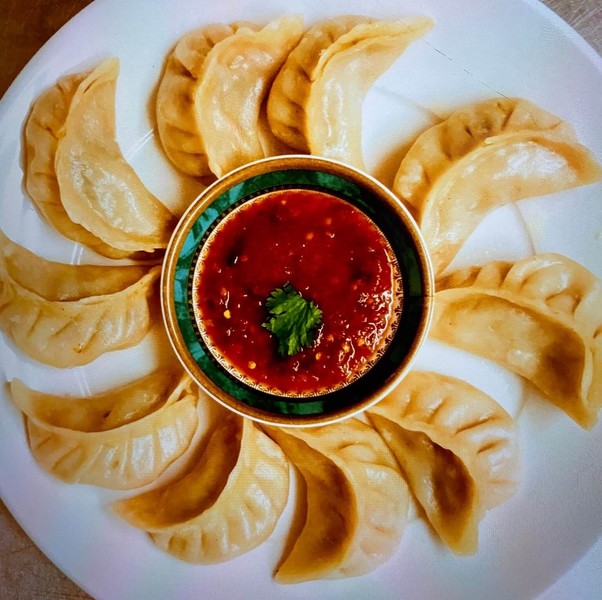 A stagger away is Nepalese restaurant Annapurna, where succulent momos, crisp pakoras and curries await, run by former Gurkha Tej Tamang and wife Sangita. With the Gurkha base located in Folkestone, the town is blessed with Gurkha Palace (first Nepalese in town), Himalayan Café (cousins of Annapurna), and Everest Cafe and Bar (great samosas and for watching the football).
Coming out at Folkestone Central station you can't miss The Park Inn hotel opposite, where top Thai food is served by Thong Dee's – try the duck tamarind and salt and pepper squid. More great Thai is found at Daow's Kitchen, where homemade Khanom Jeeb dumplings, fiery papaya salad and duck Penang curry are the stars.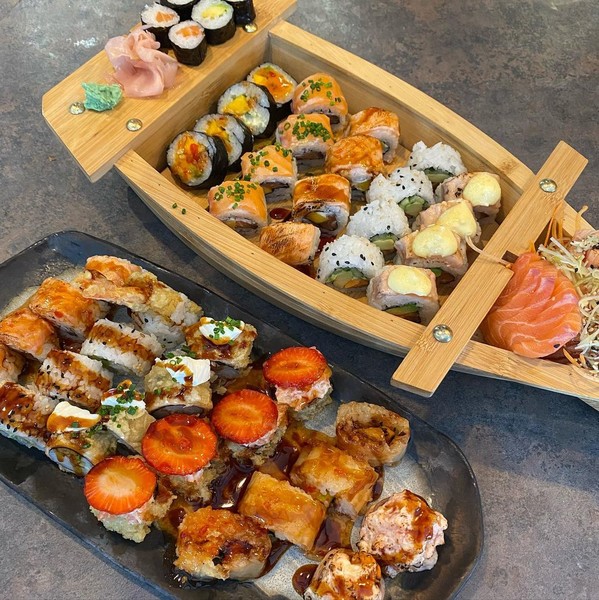 The 'bottomless' menu at sushi restaurant Kazoku is remarkable value with everything from uramaki to hosomaki available, with extras of tempura and temaki hand-rolls. Head to Viet Street for Bánh Mi baguettes and Bánh Cuõn savoury crepes.
An added bonus is the nearby village of Sandgate, close to Folkestone West station and burgeoning with its own mini-scene: John Dory Wine, Docker Brewery tap room, Lido Bon Vino, The Fat Raj, pubs The Providence and The Ship, coffee spots Orchard Lane, Loaf and Mr Whippets – and the sea is just seconds away.