Nothing in 2020 is normal and visits, especially to restaurants, must be planned like never before – particularly now that evening dining is curtailed. There's real joy in going out for a leisurely lunch, knowing you can be home in time to catch up on the latest box set, or a nap, maybe even both. It's heartening, then, to see restaurants promoting multi-course daytime menus and diners are embracing the idea with enthusiasm. We've selected some of the best lunchtime tasting menus, ranging from affordable to push-the-boat-out.
Outlaw's Fish Kitchen, Port Isaac, Cornwall | Six courses £80
With only four tables, it requires advance planning to bag a reservation at Nathan Outlaw's remarkable harbourside seafood restaurant. Our advice is to secure a 2pm slot to ensure a leisurely paced meal. There's just one tasting menu delivering the likes of raw bass with coconut, red pepper and chilli, decadent lobster scampi, and whole Dover sole with lemon and caper butter.
Lympstone Manor, Lympstone, Devon | Eight courses £160
To sit on the south-facing terrace overlooking vineyards and the Exe estuary and drink a glass of Michael Caines' own sparkling wine is a treat possible even on a sunny winter's day. And with a choice of three elegant dining rooms, the lunchtime Signature tasting menu feels like an occasion, a full-stretch extravaganza that might take in galantine of quail, and loin of venison with fig purée, glazed salsify, chestnut and jasmine sauce.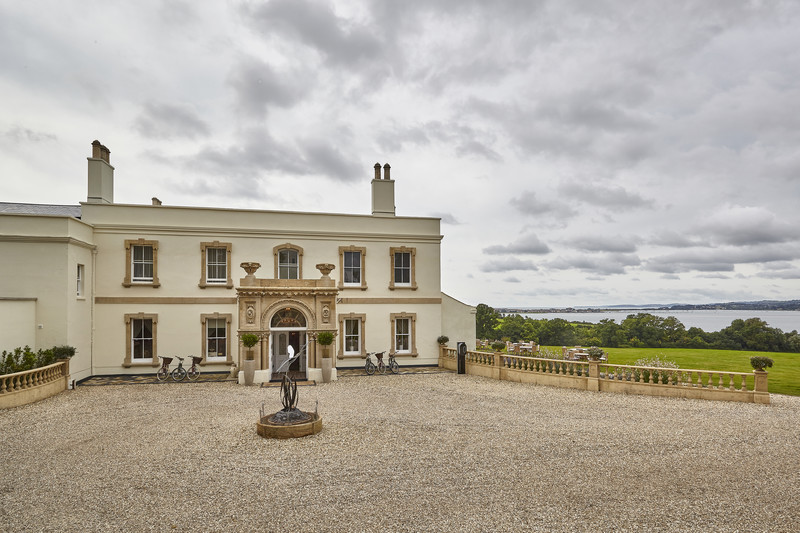 Read's, Faversham, Kent | six courses £45
A meal at Rona and David Pitchford's smartly appointed Georgian manor house always feels special and their long tenure (34 years in the GFG), tells of exemplary commitment. Former Roux Scholar Frederick Forster heads the kitchen, his cooking pin-sharp and inspired, the lunchtime tasting menu stuffed with good things – own-grown baby beetroots, locally caught halibut, roast Kentish lamb, apple crumble soufflé – reflecting both the seasons and modern tastes.
Freemasons at Wiswell, Lancashire | six courses £60
It is worth tracking down this modern British inn tucked away in a tiny Ribble Valley village. The flair of Steven Smith's cooking is a prime reason to visit, his menus stuffed with riches from the North West layered with flavours that send them off in delicious culinary directions. Bag a table before 12.30 to experience a Taste of Freemasons, with dishes such as roast cod loin and cassoulet of beans with shellfish squid ink dumplings and seashore herbs.
Winteringham Fields, Winteringham, Lincolnshire | six courses £65
In a quiet location six miles west of the Humber Bridge, Colin McGurran continues to build on his reputation for thoroughly idiosyncratic cooking. Original and intricate dishes embrace seasonal and local produce, as can be seen in the six-course 'surprise' taster served at lunchtime – perhaps whipped cod's roe, BBQ'd short rib of Yorkshire wagyu, and roast Texel cross lamb loin with braised belly, brassicas, yoghurt and lovage.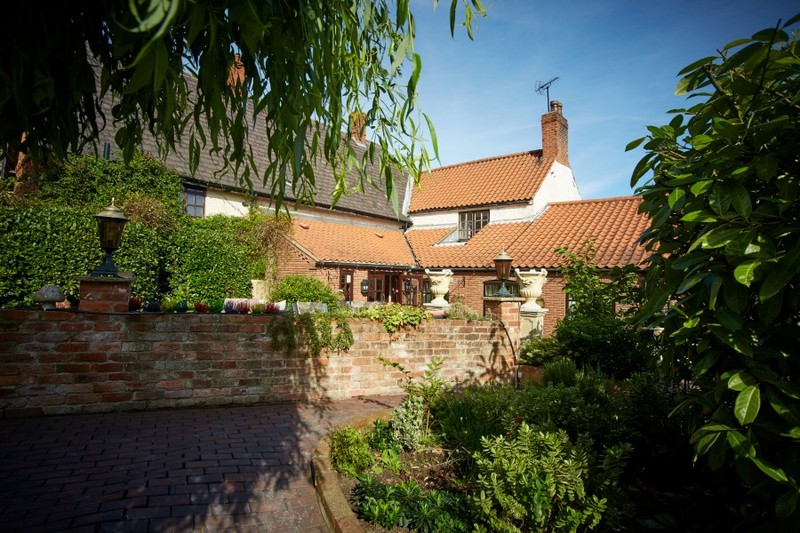 Orwells, Shiplake, Oxfordshire | five to nine courses £70 to £100
Ryan Simpson and Liam Trotman emerged from lockdown as local heroes, having kept their customers well fed with takeaway meals and produce from their community shop. Their recently re-opened restaurant sports a new look and the two chefs have built on the exquisite cooking that has kept the place in the GFG for the last decade. Half and full 'Taste the Season' lunches are tersely worded extravaganzas, taking in the likes of Isle of Skye langoustine, barbecued Jersey Royals with Cornish coppa and yakitori hen of the woods.
Salt, Stratford-upon-Avon, Warwickshire | four to six courses £45 to £55
There are plenty of reasons to linger in this heritage-laden town and Paul Foster's delightful restaurant, a short walk from key sights, is one of them. Highly enjoyable, hugely popular and a boon to the town, the good-value lunchtime tasting menu is clearly appreciated. Choose from four or six courses, with lamb saddle and belly with kofta ragu, yoghurt and mint, and halibut with Cornish crab, gem lettuce and tomatoes typical dishes.
The Angel, Hetton, Yorkshire | five courses £60
This centuries-old Dales pub, a seriously bookmarked destination for over three decades, is now very much a restaurant-with-rooms under Michael Wignall. The chef's sophisticated provenance-led cooking comes with a strong sense of freshness, flavour and balance, summed up in the five-course lunch by cured chalk stream trout with purple radish and wild watercress, and roe deer with parsnip, pine, kale and bilberry.
The Whitebrook, Whitebrook, Monmouthshire | five courses £55
Chris Harrod's dishes feature so many foraged ingredients that menu descriptions are often reminiscent of captions in antiquarian wildflower books. The gleanings and pickings, often found within walking distance of this remote restaurant with rooms high above the river Wye, add some genuinely exciting flavour combinations to the unmistakably contemporary cooking.

Number One, The Balmoral, Edinburgh | seven courses £110
The subterranean dining space that is the Balmoral hotel's flagship restaurant is the place for big occasion celebrations. Here a formidable kitchen team, led by Mark Donald, delivers a seven-course tasting menu finely tuned to the Scottish seasons and stuffed full of unimpeachable materials such as Orkney scallops, North Sea cod, Shetland mussels and Highland Wagyu beef.

Note: remember to check local coronavirus restrictions before planning your visit.