It's no surprise. Bobbing prettily like a chalky diamond off England's south coast, the Isle of Wight is a place to criss-cross at leisure. You can cycle gently round it or hike its dramatic coastal paths in peace. You can discover why Queen Victoria and Prince Albert were so drawn to it (the gardens and some parts of Osborne House are open) or marvel at the famous chalk Needles and Trinity Lighthouse in the far west. You can lean into the Solent winds and sail round it, and while the famous Cowes Week regatta is off, the annual Round the Island Race is happening on 26 September and will be as spectacular for onlookers as it is thrilling for participants.
You can also fill your boots deliciously well on Wight. The combination of mild maritime climate and more than its fair share of sunshine, means that little Wight (it's just 40km by 20km) produces the sweetest summer tomatoes, apricots, some of the UK's earliest asparagus and new potatoes, and crops of garlic significant enough, in normal times, to have their very own festival. The 2020 event is cancelled, but the farm is open for regular wildlife walks through August. Crab, lobster, skate and bass are all fished from its waters in season.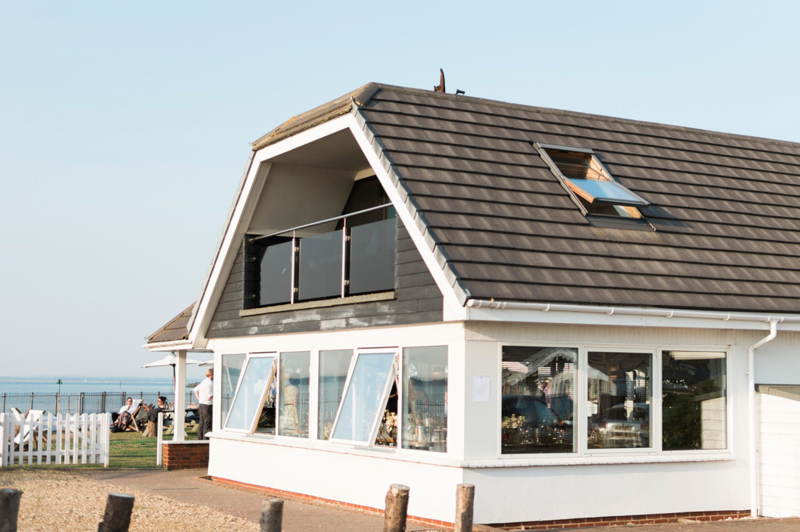 'We've got amazing producers,' says Ben Cooke who with his wife Holly is working through the final summer at The Little Gloster at Gurnard near Cowes. The pandemic has forced them to terminate their lease in October after ten successful years – including winning the GFG's Best Local Restaurant award 2020 – but they promise to be back soon with a fresh and no doubt delicious project.
'The island's food scene has developed fast in recent years', Ben says. 'There's a realisation that it's not backward! And it's a tight-knit community, we support each other.' He reels off supplier friends: Geoff Blake and his Ventnor lobsters, Ben Brown for asparagus, Will and Aimee Steward with their Living Larder veg boxes, the team at The Tomato Stall, Rich Hodgson at the Isle of Wight Cheese Company…
For contemporary bistro fare that similarly scours the island for inspiration, check out The Seaview Hotel near Ryde. Forthright flavours are packed into an appealing menu that includes the likes of rump and belly of island lamb with spring veg and salsa verde, or baked cod with a mussel curry. Thompson's in Newport tells the Wight story powerfully, too. Although the restaurant remains closed for now, chef patron Robert Thompson is offering two weekly changing menus for weekend delivery across the island. The Weekend Treat (£45 for three courses) might include the likes of twice-baked goat's cheese soufflé, fish lasagne, and passion fruit millefeuille, while there's a two-course Sunday Session (£35). For a delicious night in at your holiday cottage, they might be just the ticket.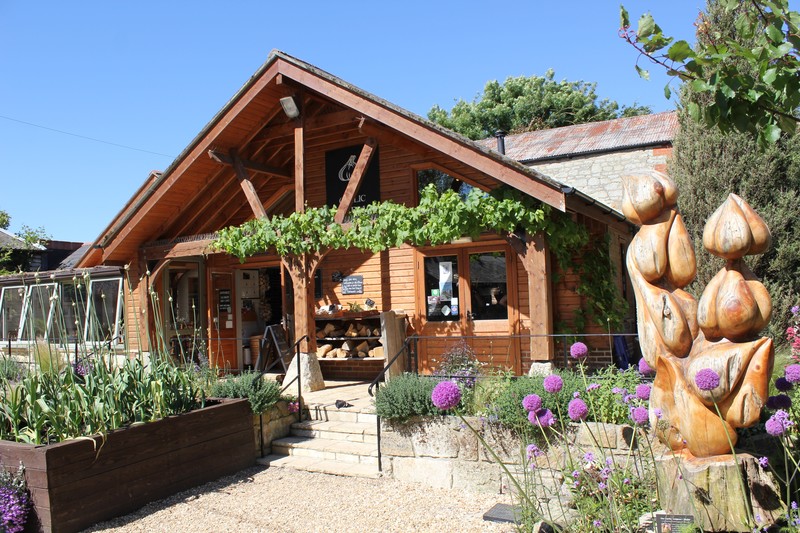 To celebrate one of the island's most famous exports, head to The Garlic Farm Restaurant where there is no end to the creativity of the kitchen team – scoop up a garlicky Isle of Wight cheese fondue, garlic-stuffed olives, or a sharing platter that includes garlic houmous, garlic-marinated feta, garlic mushrooms, garlic mayo… you get the idea. There is of course plenty for those avoiding the pungent bulb, and it's a delightful and informative place to visit and shop.

If you need a quick pick-me-up, visit Caffè Isola in Newport where you can buy the Island Roasted coffee and linger over Italian-leaning dishes, or tiny PO41 in Yarmouth, housed in a former post office where great coffee comes alongside all the homemade deliciousness you'd expect. Look out for ingredients from Briddlesford Farm Dairy on island menus: its pedigree Guernsey herd produces the richest of milks for all manner of dairy produce. Take a farm tour to meet the calves, and stop at the farm shop before tea and cake at the lovely all-day Bluebells Café. For a taste of Hawaii, head to the Castlehaven Caravan Site near the southern tip of the island, where TZ True Food Kitchen is serving up poke bowls and tiki cocktails alfresco. It's a magical spot within sight of St Catherine's Lighthouse and the clear waters below.

When the time comes to head to mainland Lymington, get to Yarmouth early for your ferry crossing. Take a table at The Terrace, a gorgeous, sunlight-filled spot just above the Wightlink terminal, because the views are special and there's a menu that can satisfy the need for an Emmental-covered burger in a brioche bun, a colourful summer salad (with local tomatoes, of course), and even a push-the-boat-out half lobster with aïoli and fries on a single menu. End your trip on a high!