Autumn is upon us. This does not mean holidaying in Britain need relent. Indeed, some might argue there is no better time to visit the British coast. If shores are swept by rougher seas, rental cottages, hotels, and B&Bs are cooling in price, and restaurants are recovering from summer's frenetic rush. Timely visits will be blessed by sunshine, despite the need for jackets and occasional hats.
More importantly, autumn's larder brings fresh interest to the plate with truffles, mushrooms, game, berries; fish and seafood are looking their best. The Guide is well versed in coastal dining, and it's easy to skip from Cornwall to Suffolk, Conwy to Argyll and Bute on the Good Food Guide app. Longstanding pubs in the remotest of scenes sit alongside soothing new terraces boasting cliffside views. And so here are six of the best, each worthy of an autumn jaunt.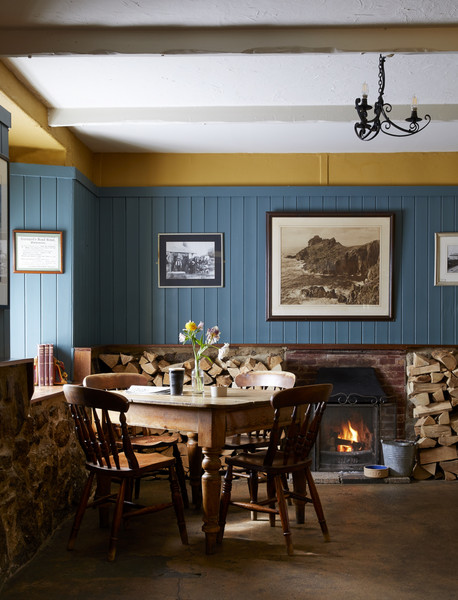 The Gurnard's Head pub – Zennor, Cornwall
In the far-westerly clutches of Cornwall is The Gurnard's Head, a cosily soft, mustard-coloured pub in what is barely even a village. Step into it after dark to be met with candlelight, and greater warmth still from the attentive staff. To visit this rocky outpost of a pub is to acquaint yourself with the most bucolic of Cornish living; to eat there is to savour much of its plethora of seafood. Dishes wrangle between John Dory, subtly spiced, and hake jazzed up with aubergine pickle, dukkah, and coriander. Those too inebriated to drive to wherever they might be staying must pre-empt the invitation of the wine list by booking one of the rooms upstairs.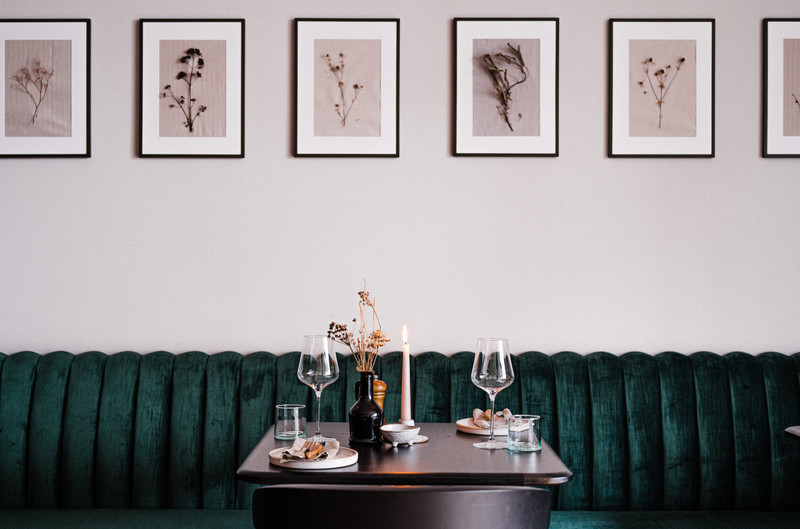 Robin Wylde – Lyme Regis, Dorset
Lyme Regis is oft dubbed 'the pearl of Dorset', its pebbled beaches sandwiched between plump oysters and sprightly lamb. Both are found on the menu at Robin Wylde, Harriet Mansell's diminutive gem of a restaurant that is nestled midway down the hill connecting farm with sea. Here is a restaurant bound to localism and foraging, but which, despite its disposition, does not suffer for its affinities: any pretence or stuffiness is briskly swept aside in favour of English wine and the best of the season.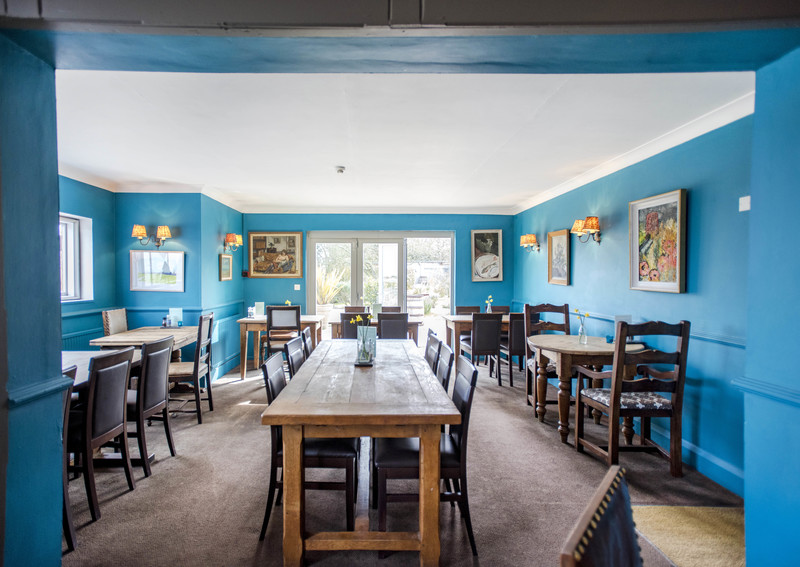 The Anchor – Walberswick, Suffolk
Walberswick, at the foot of the most easterly point in England – Lowestoft Ness – is home to The Anchor pub, every bit a traditional stomping ground for those in search of ale and fine fodder. In the summer, walkers made haste toward it; come winter, fires entice those in search of warmth and sustenance. In autumn, the pub is generous still, feeding diners with a menu that doesn't take itself too seriously. Graze on oysters, or allotment courgettes sliced raw and scattered with olives, Parmesan, rocket, and an intense olive oil. There are even halloumi fries, made with skill well beyond that of the middling chains peppering Britain, and endlessly moreish. Their accompanying chilli vinegar is antidote to the coming cold.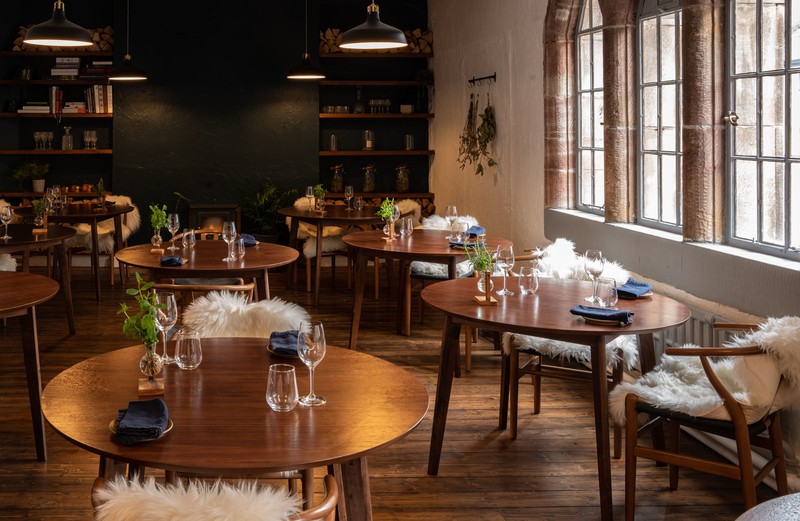 The inspector challenged with reviewing The Jackdaw responded with, 'I would make the goodness-knows-how-long trip again without hesitation', which, as we acknowledged, is praise indeed for Nick Rudge's debut restaurant. The Welsh-born chef didn't choose the most accessible part of the country to grace us with his cooking. As it happens, that doesn't matter, because his keenly priced, hyper-local fixture is already something of a 'poster restaurant' for modern destination dining. His time at the Fat Duck is evident through his use of flavour-packed gels; he eschews too weighty a connection with earthier dishes of wood pigeon with sage and onion puree and salt-baked beetroot.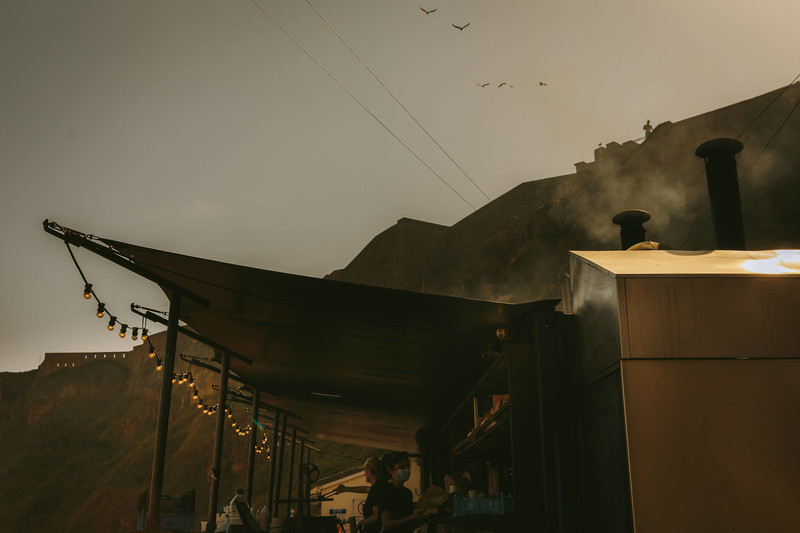 Riley's Fish Shack – Tynemouth, Tyne & Wear
Summer dissipated and deck chairs folded and neatly stacked away, and Riley's Fish Shack is still a revitalising way to while away an afternoon. There, in a glass-fronted shipping container facing the North Sea, are seafood classics and dishes dependant on the day's catches, fresh and waiting until sold. The menu, ever-changing, might include chilli fish empanadas, hake with caper butter, or salt cod with grilled cos lettuce, smoked egg and preserved lemon. Headliners will come in the form of a turbot 'chop' and lemon sole with a punchy panzanella salad. Finish with a mound of soft serve and a hot butter rum.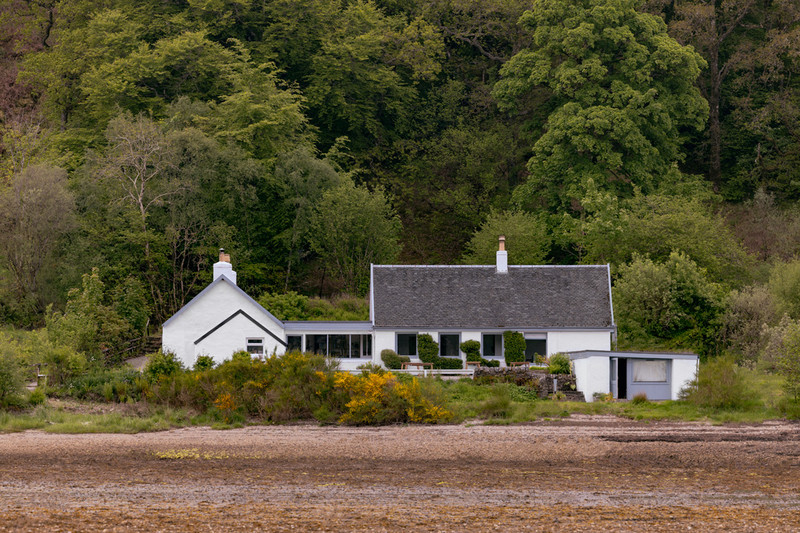 Inver – Strachur, Argyll & Bute, Scotland
Inver is found at the end of a single-track road to the loch shore, sitting in the shadow of castle ruins and swooping seabirds. Look carefully and a shy otter might appear. Indeed, Inver is no ordinary restaurant, and Pam Brunton, who leads the kitchen, is no ordinary chef. On Inver's daily menu, whether a la carte or of the tasting orientation, are esoteric ingredients such as elf caps, dabberlocks, and whipskull. But these peculiarities are not to unnerve. Instead, those tiresome buzzwords of 'authenticity' and 'zero waste' are redundant, because here they are a genuinely practised belief-system. Begin with a chilled raspberry and tomato soup with black pepper oil and marigold – a riot of colour – before wild game, razor clams, or slow-cooked mutton belly with tangy apricots and ewe's curd.