New York is known as an expensive city but, thanks to a tanking pound, is even more so for us Brits. And when it comes to eating and drinking, the city's custom of adding tip and tax onto the end of the bill hikes prices up even more – especially with the recommended tipping level hovering around 20 to 25 per cent. And so this is not a list about where to eat on a budget. It's about where to eat and drink well. All are knockout recommendations – whether a great cup of a coffee, a perfect brunch or a statement meal – tried-and-tested over the summer to give you the most bang for your buck in one of the most magical cities in the world.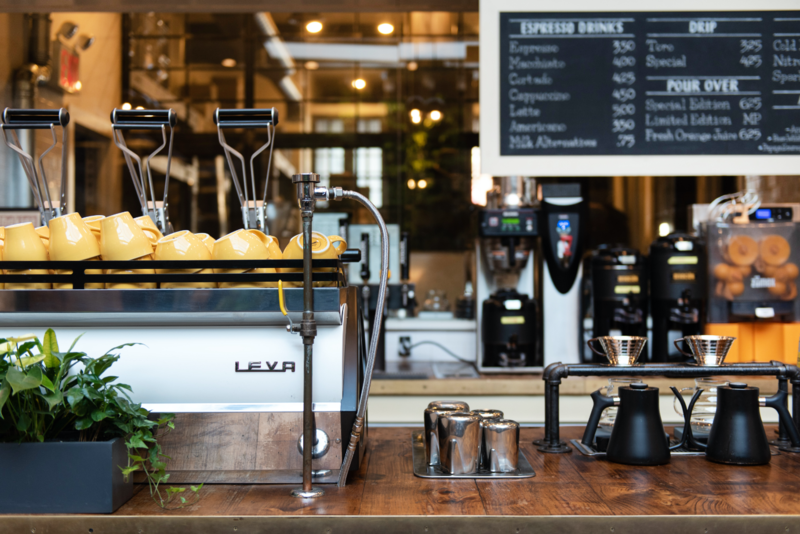 The city might have a thriving cafe culture, but it is all too easy to waste money on bad coffee. A flat white is misunderstood (ordering a cappuccino is your best bet) though an excellent flat white is to be had at one of the four Australian-inspired Two Hands cafés (in Tribeca, Nolita, NoHo and Williamsburg). At Madison Square Park in Manhattan, you can't go wrong with coffee from Eataly Flatiron, the huge, vibrant Italian market place. In Williamsburg, the Jewish diner Gertie, on Grand Street, is a go-to for coffee (locally roasted) and brunch – their own-made bagels are a must, as is the white fish melt. However, the vote for the best coffee in town goes to the minimalist Devoción, at the other end of Grand Street, near Domino Park (also in Manhattan on E 20th Street). It's the only company in the world that roasts true farm-fresh coffee (from Colombia) just 10 days after leaving the grower – the industry norm is 6-12 months. And it's worth a detour, too, for their guava croissant.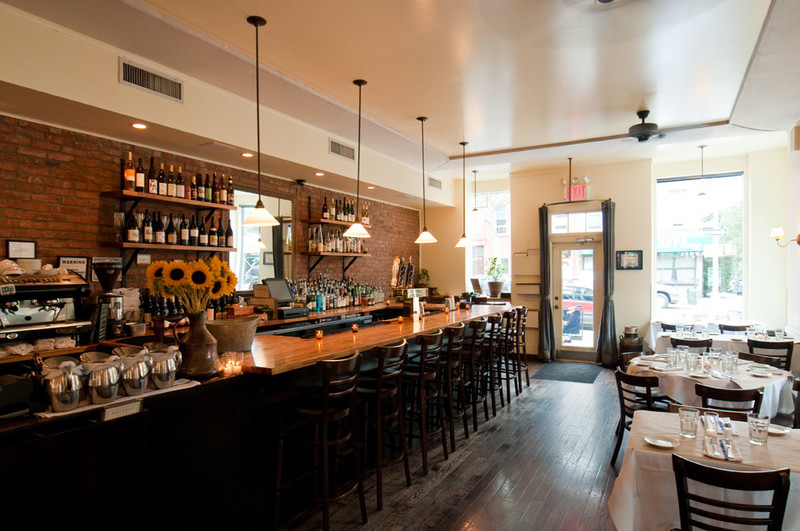 12 Chairs Cafe in Williamsburg (and MacDougal Street in SoHo) is as good for breakfast as it is for dinner, serving excellent Israeli food, including pierogi, schnitzel, hummus and falafel and, at weekends, jachnun – a classic Yemeni-Israeli hangover dish. Buttermilk Channel in Brooklyn's Carroll Gardens has mastered the art of weekend brunch. Bag a seat at the long counter rather than a table, order a salty dog (grapefruit and vodka) and tuck into some outstanding buttermilk pancakes or short rib hash. And as the area is known for its Italian-American roots, it's no surprise Carroll Gardens is home to one of the best traditional red sauce Italian restaurants in New York. Frankies 457 Spuntino is a must book, especially at weekends, for the likes of cavatelli with hot sausage and browned sage butter, or eggplant marinara with pecorino.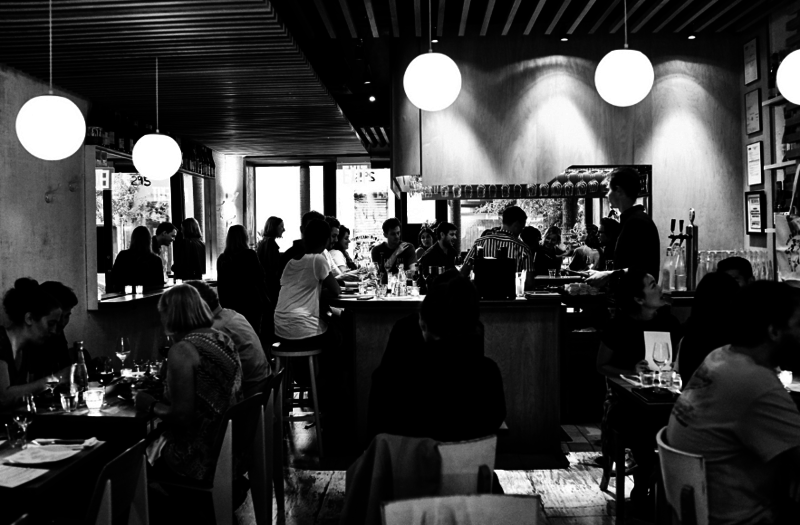 At the other end of the scale, the restaurant and wine bar Four Horseman is considered one of Brooklyn's finest. Natural wines have been embraced with gusto by New Yorkers (arriving at a dinner party with anything other than a natural wine is considered a faux pas), so expect a frequently updated and lengthy contemporary wine list – including a page of orange wines – to accompany small plates so delicious you will want to order seconds of flat bread with pimento butter, wagyu short rib with long-cooked romano beans, or blue fin tuna with yuzu kosho.
Dhamaka, The New York Times restaurant critic Pete Wells' 2021 restaurant of the year, is one of Manhattan's hottest tickets. The headline act at the impressively revamped Essex Market in the Lower East Side, it delivers the likes of goat kidney and testicles in a fiery sauce, as well as some of the best paneer dishes we have ever tried.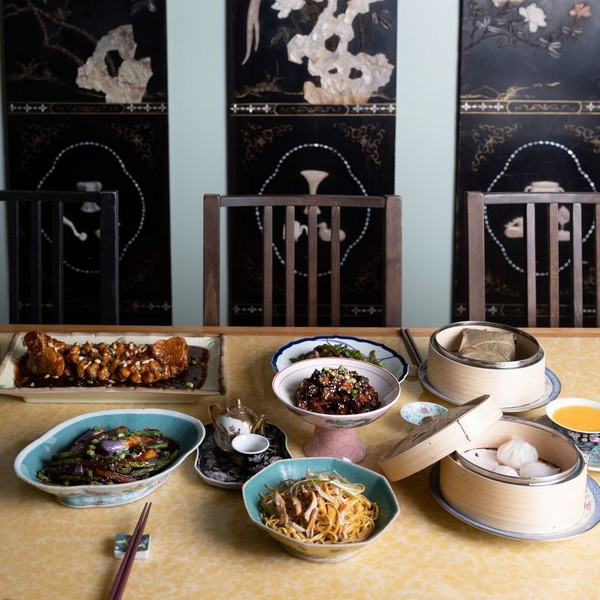 For a decade Midtown's Cafe China served some of the best Szechuan cooking. At its new address – on W 37th Street – the tradition continues (and works very well with a group). Look out for whole fish with Asian chillis, pork belly with mustard greens, pickled chilli peppers, Sichuan peppercorn and tofu, as well as some excellent Cantonese dim sum. Birds of a Feather in Williamsburg is a sister restaurant.
Danny Meyer's Gramercy Tavern in the Flatiron district is a 28-year-old New York classic and often fully booked. Here's a tip: if you are prepared to eat early evening, go as a walk-in. There are three distinct dining experiences: the Tavern; the Dining Room; and the Garden at Gramercy (a stylish street-side dining shed). We bagged a 6pm table in the shed (great for people watching) where the seasonal Garden menu delivered excellent Arctic char with whole greens, zucchini and tomatoes, and a superb Tavern burger with duck-fat potato crisps and smoked onion aioli.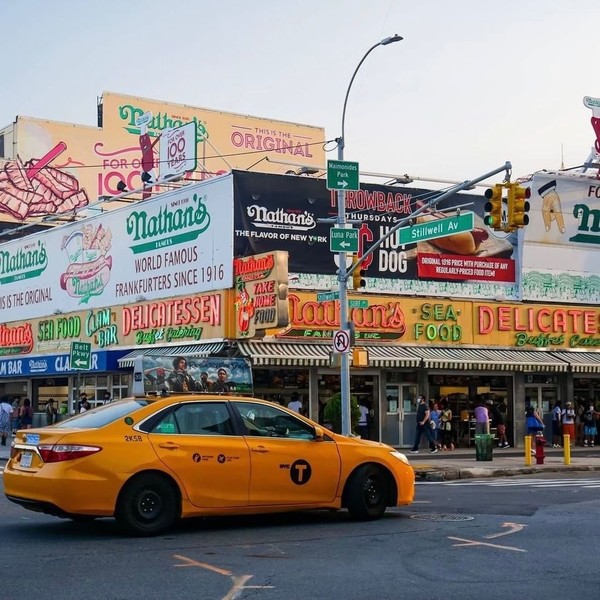 Hot New York summers call for a day trip to Coney Island to cool off. Jump on the subway to be met at the other end by Nathan's Famous (for hot dogs) and head to the beach and drink Nutcrackers - frozen cocktails sold by itinerant beach vendors. It's basically cheap alcohol (we had vodka) with artificially flavoured juices, but don't let that put you off - it's a fun New York beach tradition.