The Jurassic Coast sweeps across a 96-mile arc, from Exmouth on Devon's eastern flank to Studland Bay near Swanage on the far side of Dorset. For the most intrepid, it can be walked from end to end on the Southwest Coast Path, its variegated geology of chalk cliffs and limestone sea-stacks, pink sandstone and red quartzite, being among its outstanding attractions. The famous sea-arch of Durdle Door near Lulworth is one of southern England's most recognisable features. Historically, the area has been a wildly romantic place of smugglers' coves and shipwrecks, but these days rockfalls and landslips are the principal hazards as continual erosion takes its toll.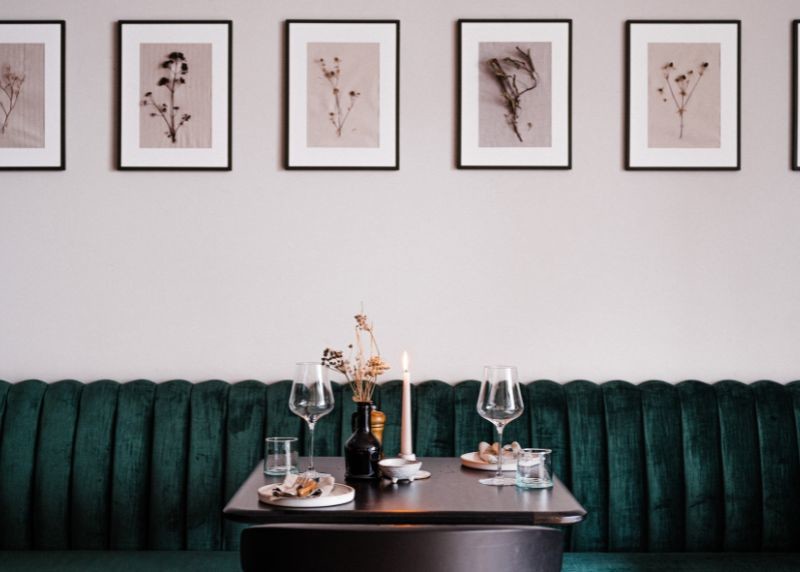 In the western stretches, at Robin Wylde in Lyme Regis, Harriet Mansell's team is making waves. Like many of Britain's pace-setting venues, it began life as a pop-up, with foraged ingredients playing a key role in cooking of startling intensity and innovation. A single oyster with beach mustard ice-cream might set the ball rolling, while sea buckthorn variations, garnished with a sheet of pliable brown-sugar meringue, make an unforgettable final flourish. Shrubs and kombuchas turn a non-alcoholic drinks pairing into a joy to contemplate rather than a designated-driver privation. Mark Hix, his mini London empire now gone, remains a presence in the seaside town, his Oyster & Fish House serving local fish and cockle popcorn with views over Lyme Bay.
Plumb in the middle of the Jurassic, at Weymouth, former Jason Atherton protégé Mike Naidoo has set up Catch in the Old Fish Market, where much of the seafood arrives via the pair of boats moored directly outside. Enterprising dishes have included a serving of raw scallop in dashi with sweet-pickled apple and dill oil, and crab Spanish-style with ajo blanco and verjus.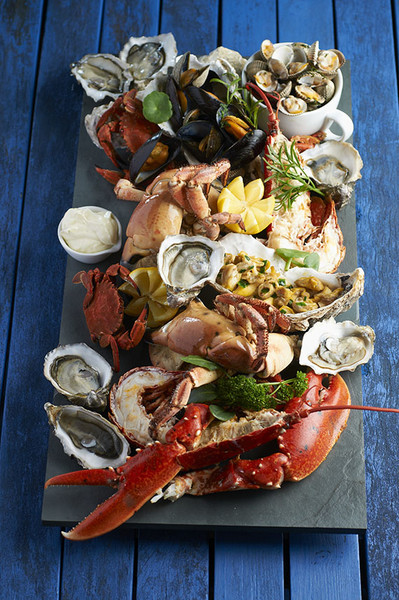 Proving that there are few prospects more appealing than a traditional approach to seafood, the Crab House Café at Wyke Regis, just south of Weymouth, is an elegant wood shack overlooking the owners' oyster beds and the pebbly tranquillity of Chesil Beach. Fish pie with saffron mash or roast skate wing with chorizo and spring onion await, while the crabs themselves – majestic Portland Browns – are served with the full battery of surgical tools for the diligent diner. Don't overlook the Weymouth branch of Mitch Tonks' Rockfish group, sitting in state on the beachside, and serving up locally landed fish and seafood scribbled out at each service on the paper table coverings, from roasted T-bone turbot to monkfish in Indian spicing.
At the western extremity of the Jurassic in Exmouth is Mickey's Beach Bar and Restaurant, the latest venue of maestro Michael Caines, where a first-floor dining room with retractable roof offers a fabulous panorama of esplanade and sea, with an extensive brasserie menu to cover all eventualities from oysters to grilled salmon in tarragon sauce, plus a slate of steak cuts with sauce variations.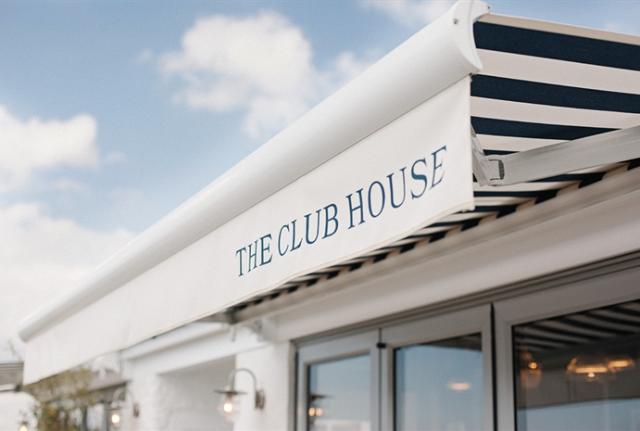 The Club House at West Bexington is where to head when only a reconfigured Art Deco beach bungalow will do, provided it is equipped with generous bowls of seafood chowder, garlic-buttered split mackerel, or hake in the crunchiest of batters with tartare sauce. A place called the Seaside Boarding House at Burton Bradstock should absolutely not conjure images of grape nuts in UHT milk, but rather scallops in sherry and tarragon, followed by John Dory with smoked mussel cream, eaten to a backdrop of sunsets over Lyme Bay.
Those inclined to venture a little inland from the coast itself might set a course for Beaminster, where Cass Titcombe and Louise Chidgey's Brassica has been a long-standing fixture. Amid boldly colourful artworks and a profusion of miscellaneous cushions, there are Med-influenced dishes such as crab bruschetta with aïoli, and grilled cod with chickpeas, fennel and piquillo peppers, as well as hearty meats – perhaps a crisply fatted pork chop with pickled cabbage in caper and mustard butter. Meanwhile, at the Ollerod, a 14th-century stone-built country house given the local dialect name for the cowslip, there's duck breast with dried figs, pickled turnips, bok choi and tamarind, as well as fully loaded Eton mess laced with lime syrup.
– Stuart Walton