The timeless peace of pretty villages with their flint cottages, occasional windmills and Anglo-Saxon round-towered churches aren't just marketing fluff for coastal North Norfolk. They are for real, as are the vast skies, the spectacular beaches that stretch to distant waves, exhilarating coastal paths, and extraordinary marine wildlife. The region's food scene is a joy too. Mussels, crabs and lobsters are abundant in their respective seasons, the mud flats bristle with samphire and briny sea purslane in summer, and the meat of marsh-grazed livestock takes on a delicious natural flavour.

You don't have to spend a fortune to enjoy it, either. The Crab Hut at Brancaster Staithe packs baguettes to bursting with locally caught shellfish, or pots with whelks, cockles or mussels, invigorating them with a splash of vinegar. Go to Wells-next-the-Sea (the week-long carnival has the town buzzing at the end of July) for dressed crab from the Frary brothers' quayside kiosk, perfect eaten against the backdrop of ever-changing harbour and creek views. And as this is the seaside, fish and chips is done properly too: there's a spruced-up offer at French's in Wells, or nearby Wells Crab House (go there also for laden seafood platters, or oysters served with a seaweed gin), while Eric Snaith, chef patron at Titchwell Manor, has a loyal following for his nostalgia-led chippie at Drove Orchards, Thornham.

Drove Orchards is where you'll find Phil Milner's delightful Yurt. Grab a sofa spot around the central wood-burner for coffee and cake, or linger for a fresh-cooked curry (it's a speciality) and, if you time it right, a dose of live music. For similarly relaxed eating, there's The Moorings in Blakeney, or the enduringly popular White Horse in Brancaster Staithe (look out of the picture windows to see what's so special and try the mixed seafood starter). In the cooler months of the year, mussels are barrowed up to the kitchen door by father and son fishermen, Cyril and Ben Southerland, while lobster barbecues on the terrace are popular throughout the summer months for locals and tourists.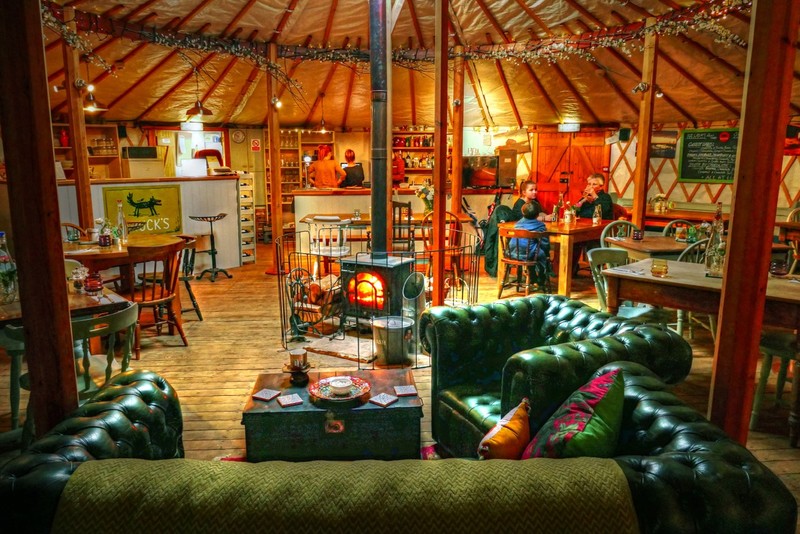 Contemporary, convivial Socius in Burnham Market has fast built a reputation for its fresh take on small-plate dining – burrata with roast aubergine and three corner garlic pesto, and mackerel with anchovy mayonnaise both hit the mark on a recent visit. Nearby, try also 20 North Street Bistro, set in a former chapel, and No.Twenty9 which buzzes from the moment breakfast is served until last orders are taken.

Independent shops make buying local food a lot of fun. Don't miss Thornham Deli, or in Burnham Market pop into classy Humble Pie above fishmonger Gurneys, wine merchant Satchells, and Arthur Howell's fine butcher's shop. Take home some of Mrs Temple's tangy Binham Blue or bloomy, soft Copys Cloud cheeses, cured meats from Norfolk Charcuterie, fresh-cut asparagus in spring, or all manner of smoked seafood – Phil Hartshorne's salmon, kippers and cod smoked in his tiny Staithe Smokehouse at the back of the White Horse are sublime.

For push-the-boat-out celebrating, book a table at one of the region's – indeed East Anglia's – most celebrated restaurants. Go to the Neptune at Hunstanton for Kevin Mangeolles' light touch with the freshest ingredients and the relaxed atmosphere created by his wife, Jacki, or elegant Morston Hall where Galton Blackiston and head chef Greg Anderson serve a supreme, daily changing, seven-course menu that showcases the very best local produce.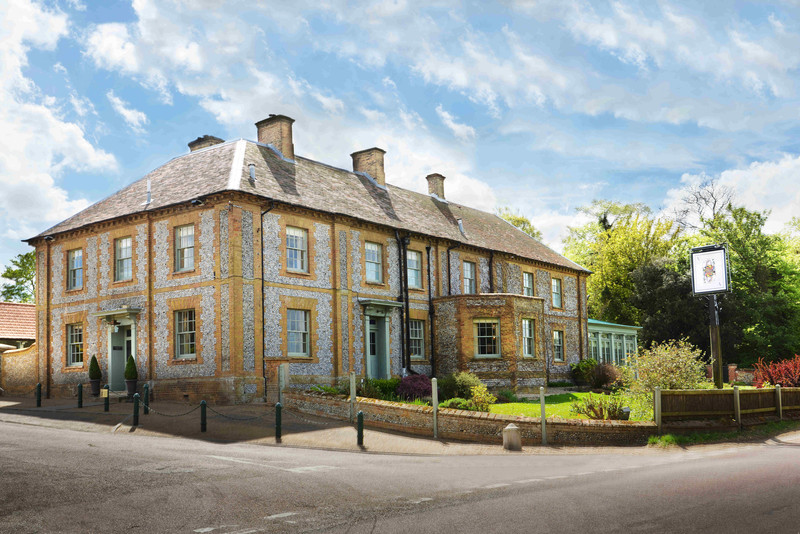 Where to stay? There's the luxurious lap of Morston Hall of course, or the stylish country comfort of The Victoria (perfect for the must-see grandeur of Holkham Hall), but you could also cosy up at Thornham's Lifeboat Inn, once a hot-bed of smuggling derring-do, or the pretty Chequers – recent refurbishments make both places comfortable, good value options. Glamp at Drove Orchards, try the contemporary Globe Inn in Wells, the comfortable Blakeney Hotel with its dramatic quayside location, or The Hoste at Burnham Market where a spa treatment could round a delicious trip off luxuriously.
Published May 2019