Get your town bearings at Angel Hill over coffee at No5 Angel Hill. You're in the central 'medieval grid' here, where cobbled streets and centuries-old pastel-painted houses set a photogenic scene. Grab a window table or pavement seat, and be tempted by glorious eggs benedict and glossy croissants, or towering scones, and generous sponge cakes. You'll look across to the Abbey Gate which leads to the precisely kept Abbey Gardens and ruins of the Abbey of St Edmunds which this year celebrates a thousand years since its foundation. (An aside: did you know St Edmund was not only a martyred Anglo-Saxon king, but also patron saint of pandemics?)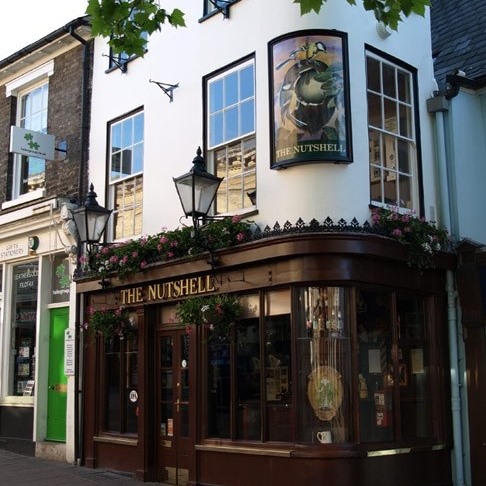 Bury St Edmunds is Greene King country. Tour the brewery, not least because the rooftop views are spectacular, and don't miss The Nutshell which dines out on being the UK's smallest pub – and surely one of very few to include a mummified cat among its memorabilia. For craft ales brewed on site, check out the Old Cannon Brewery, or The Beerhouse, the brewery tap for the excellent Brewshed brewery. Keep an eye out for a Belgian-style bar, soon to be opened by the family behind the Aladdin's cave of a shop that is Beautiful Beers.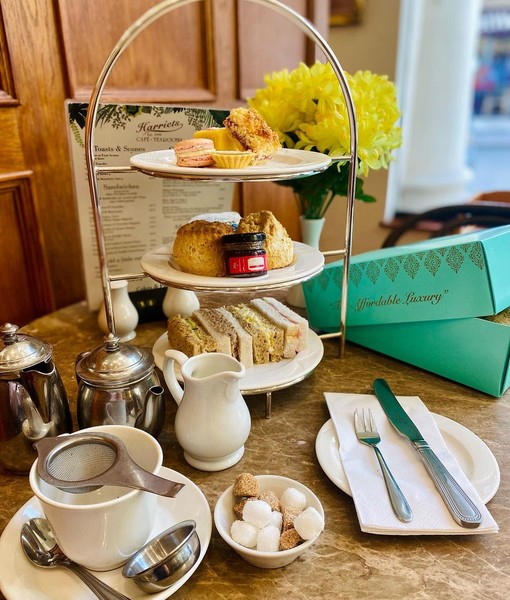 Hungry? Wright's provides an easy lunchtime fix and the very best toasties to eat in or to go: the café's Suffolk reuben with home-cured salt beef and dill pickles is magnificent, and the Monmouth coffee excellent. Harriet's on Buttermarket does things more daintily and is a much-loved spot for traditional light lunches and afternoon teas (the Angel Hotel does these brilliantly too) or try beautiful spanakopita at the friendly Greek Café Kottani. At Queens Bar & Grill find hearty smokehouse favourites – back ribs with homemade Aspall BBQ sauce are fabulous – with meat on the menu often from the owner's smallholding. There's a killer line in cheesecakes too. Head to Verve for wood-fired pizzas (and a nightclub upstairs for afters) and tuck into the town's best fish & chips at Hendo's. The lovely Abbeygate Cinema isn't just for film buffs: big bowls of jambalaya or spicy Mongolian tofu with pimento and cashews over rice noodles are on the menu at its No4 Restaurant & Bar, and Canadian chef Alex Rotheram's poutine is a must.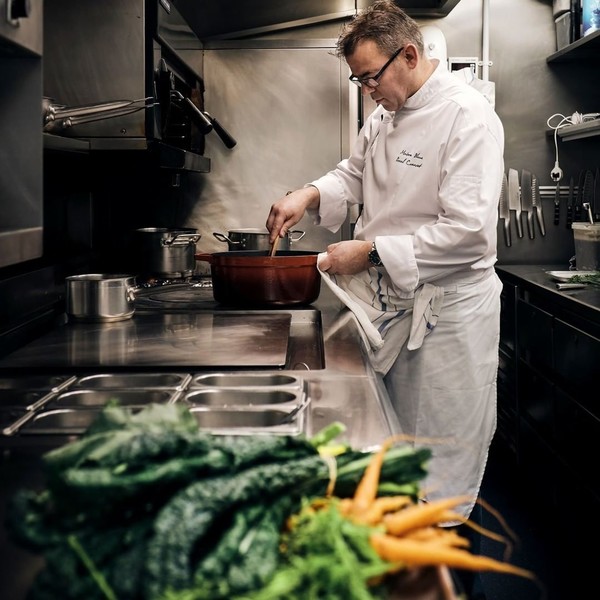 Plan ahead to get a table at Bury's very best restaurants. Lovely Maison Bleue, a long-standing favourite for good reason, is French grace and flavour personified. Check out Léa, owner Pascal and Karine Canevet's lockdown heat-at-home meal business which now operates from an adjacent shop selling the likes of boeuf bourginon, fish soup with rouille and creamy rice pudding in microwavable glass pots. At 1921 Angel Hill chef patron Zack Deakins creates intricate, inventive plates of food that are as delicious to eat as they are stunning to look at, while Pea Porridge is the place for a deep dive into spectacularly tasty Moorish-inspired dishes and a wine list packed for adventure. Not far is The Northgate, a classy townhouse (along with the ivy-clad Angel hotel it's the place to stay) with a delightful walled outside space and tipi – book a seat at the chef's table and don't miss first-rate cocktails.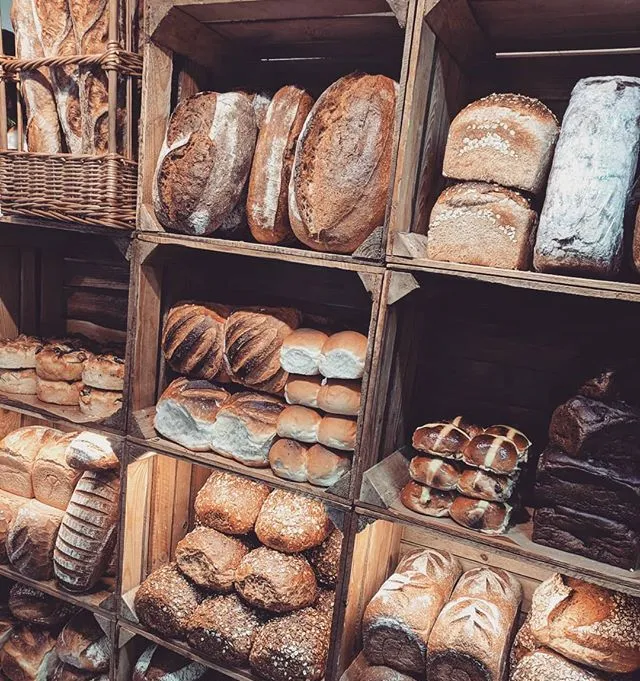 Food shopping? There's a twice-weekly outdoor provisions market but time a visit with the monthly farmers' market (second Sunday of every month) for homemade game pies, local honeys, chutneys, cakes and the rest. Need bread, wine and cheese? Fill your bags with superlative sourdoughs (malt loaf and pastries too if you have space) at Woosters Bakery, and wine from the new Vino Gusto shop just round the corner where you can try before you buy with the self-serve Enomatic machine (eight regularly changing wines, various glass sizes, one pre-loaded card). With The Cheese Hole about to open next door, there's the makings of a perfect picnic to take to back to those lovely Abbey Gardens.