So how was it for you? Were you first in line on Super Saturday as your favourite neighbourhood restaurant or local pub reopened? Or did you take your time, watch and wait a little? Did you book a push-the-boat-out place, hungry to be looked after in style, or did you simply want to enjoy a meal you hadn't prepared yourself – and to eat somewhere other than your kitchen table? Did you slip back easily into the pleasure of reading a menu and choosing from – goodness! – a list of options? Did you relish the wait as someone talented cooked your chosen dish perfectly, and a smiling waiter brought it over? For anyone who loves restaurants, being able to eat out again marked the return of a much-missed pleasure. Here's where some went for their first meal.


Ravinder Bhogal, chef patron Jikoni, London, went to The Wolseley, London
'I love the easy yet upscale elegance of The Wolseley. I had long taken for granted being able to pop in for a meal or even just a coffee and its dreamboat of a vanilla cheesecake. I am partial to the plats du jour like chicken Kiev but you can't beat a pint of Atlantic prawns served with a wobbling mayonnaise, followed by a schnitzel or lobster with hand-cut chips. I can barely ever resist
a pudding, especially its sundaes like the Lucien, named after the artist – an ice-cold silver coupe filled with pistachio, almond and hazelnut ice cream topped with whipped cream and butterscotch. I love its sharp attention to detail, the genial service and the vanity lighting that makes everyone look and feel beautiful. Also, unlike some restaurants, it never feels exclusive or try-hard
– it feels like a place for everyone.' Ravinder is author of Jikoni: Proudly Inauthentic Recipes from an Immigrant Kitchen.


Heston Blumenthal, owner The Fat Duck, Bray, went to Chez Ju, Provence 
'I live in a village in the Alpilles Nature Park in the south of France. Food here is about eating what's local and available. That's normal in France, but recently lots of people have discovered, or rediscovered, cooking: I think that will be a lasting positive from the pandemic. Our first meal out was at Chez Ju in Mollégès, a great little restaurant, rustic and simple, 10 minutes' drive from home. We had a table on the pavement, ate snails from a farm 300m away with garlic butter, then tomatoes with mozzarella, and sole grilled with lemon and capers. We would usually have a carafe of rosé, but Stephanie [Heston's wife] said we should mark the occasion, so I had a negroni, my first for ages.'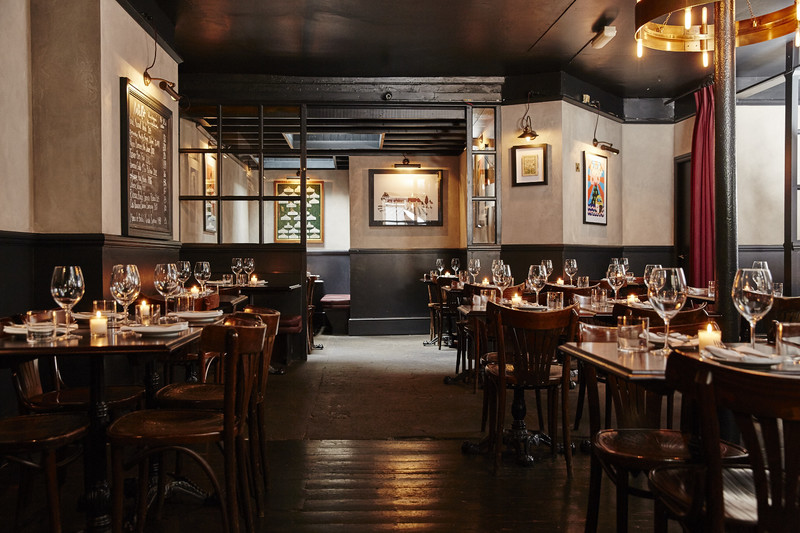 Margot and Fergus Henderson, owners Rochelle Canteen and St John restaurants, London, went to Noble Rot, London, with their son Hector
'Fergus and I are totally in love with – addicted to – restaurants,' says Margot. 'The ongoing lockdown conversation was: 'Where will we eat once restaurants open?' In the end we headed to Noble Rot. I was completely over-excited and arrived to Fergus and Hector sitting by the window, all smiles. It ticked every box: wonderful staff, smiling with charm through their masks. The menu read like a dream… we had perfect slip soles and smoked butter followed by lamb sweetbreads, Alsace bacon, peas and baby gem. We wiped our plates clean, very clean. We had all the puddings and cheese, the chocolate mousse cake was divine, darling, divine! Washed down with the most heavenly chablis and beaujolais, it was a meal we will not forget – a giddy moment.'

Simon Rogan, chef patron L'Enclume, went to The Drunken Duck Inn, near Ambleside
'I had a lovely day out in the Lakes with my wife, and we stopped on the way home at The Drunken Duck. I hadn't been for a long time. I had a really tasty duck confit with scotch egg and plum sauce, then a roasted abalone mushroom with saffron risotto and pesto. I'm always interested to see what other chefs are doing with vegetables and it is refreshing to see so many vegan and vegetarian options treated with so much respect. For dessert I had meadowsweet doughnuts. Meadowsweet is one of my favourite herbs and it was a creative way to use it. All the dishes had amazing flavours and were expertly executed. After a very busy period for us with reopening, it was delightful to be on the other side and see a legendary Lakes restaurant at its best after such a trying time. Top-class experience, every bit as good as I remember.'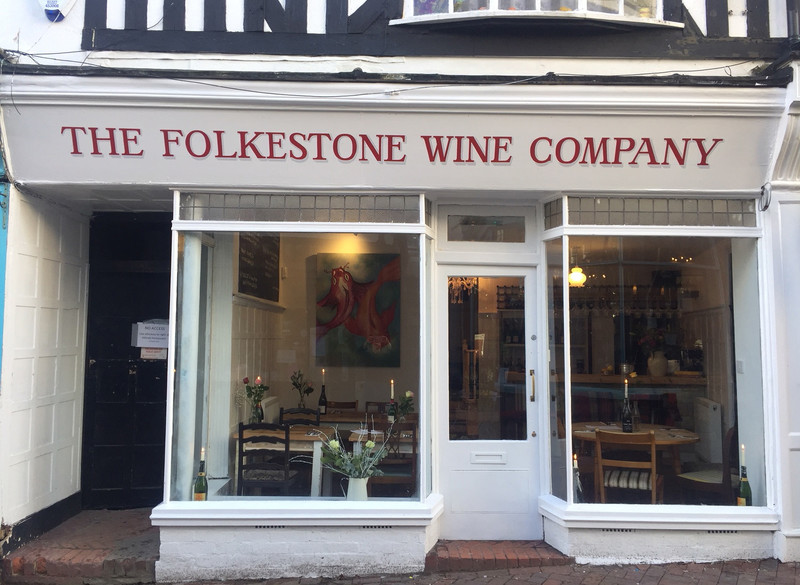 Elizabeth Carter, consultant editor, The Good Food Guide, went to Folkestone Wine Company, Kent
'Eating out may be back but this most ardent of restaurant-goers didn't join the rush to be an early adopter. My first restaurant meal since March had to be just right, which meant somewhere I knew well – and I had to wait. As a long-
time fan of Dave Hart's cooking, his unpretentious Folkestone Wine Company ticked all the boxes: good local produce, a short, choice blackboard menu and a 30-minute self-bubble drive away. After weeks of my own cooking, the reward
was a lunch I'm pretty sure I'll remember for the rest of my life. How exotic a sashimi-style raw Cornish bonito with tempura clams and gazpacho dressing seemed, and a simple courgette salad with chilli, garlic and parmesan, components of a meal bookended by the half-a-dozen briny rock oysters I've been dreaming about all lockdown, and a richly satisfying crème brûlée. All the changes made since opening – the temperature check, masked service and overt cleaning of surfaces – simply reassured.'
Originally published in Waitrose & Partners weekend, pick up a copy in store or read the latest edition online here.
Published August 2020