They say breaking bread with your enemies is the key to finding common ground.
Now two competing chefs have taken the adage literally, by joining forces.
Nick Galer of The Miller Of Mansfield in Goring-on-Thames and Ben Prior, formerly of Ben's Cornish Kitchen in Marazion went head-to-head at the Waitrose & Partners Good Food Guide Awards in 2016, after both being nominated for Readers' Restaurant Of The Year.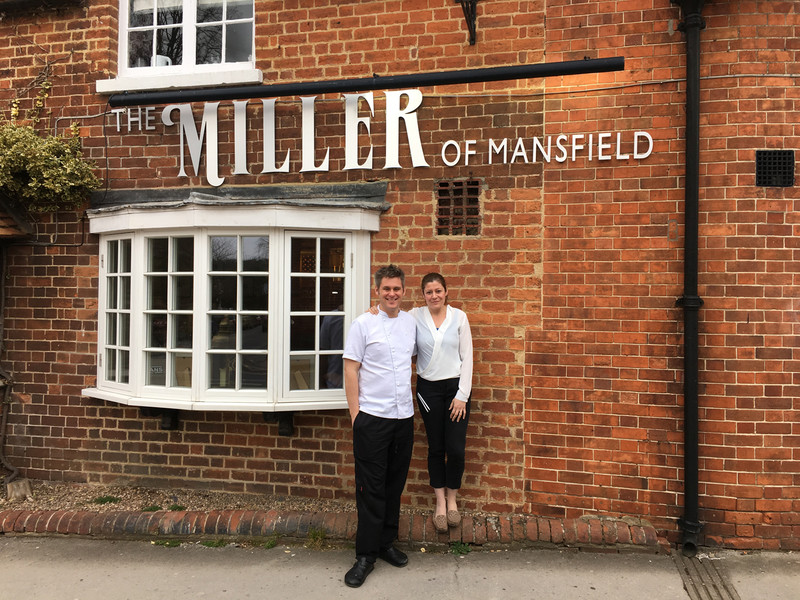 Though Ben missed out on the hotly contested award after being pipped to the post by Nick, the two chefs became friends, and last month created a tasting menu in celebration of the unlikely partnership. 'It's quite rare within the restaurant world for chefs to work together like this, purely because it's such a competitive industry,' says Nick. 'This is especially true for those who compete for the same accolades.

'But we hit it off after discovering we are both West Country boys. It also transpired that my dad lives in the same Cornish town as Ben and they drink at the same pub.'
The event was hosted at Nick's Oxfordshire restaurant on 22 November and featured a menu of six dishes, including Cornish gurnard cassoulet, roasted muntjac saddle and glazed pears with Earl Grey ice cream. 'One of the best things about collaborative cooking is that it encourages the sharing of ideas between chefs,' adds Nick. 'And the more we share the better the food will become, so it's good news for everyone.'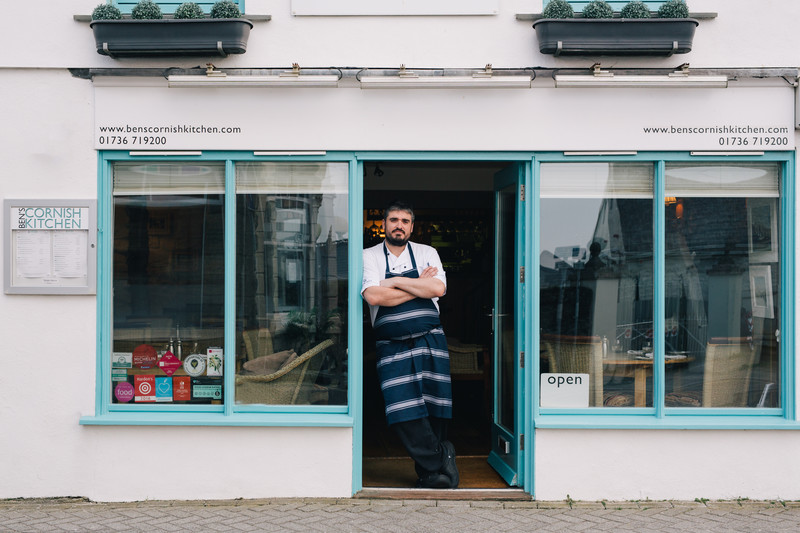 Each year, The Good Food Guide asks its readers to nominate neighbourhood restaurants that 'give a warm welcome and share a passion for local produce, plus a commitment to the community' in the competition now known as the Best Local Restaurant Awards.
This year's regional winners included The Warren in Carmarthen, Number 16 in Glasgow, Route in Newcastle, Woolf & Social in Norwich and Brassica in Dorset. The overall winner was The Little Gloster, a family-owned restaurant near Cowes on the Isle of wight, which critics praised for its fresh seafood, 'irresistible' desserts and 'pedigree' drinks selection.
By Daniel Tapper, published December 2018