Here might be an appropriate place to suggest Blanc, bestowed with countless awards, put Great Milton on the map. On said map, the village, home to little over 1,000 people, lies about seven miles east of Oxford, a famous city but one curiously lacking in culinary pedigree. In the Guide currently there are only three restaurants of note.
Blanc has sought to better connect England's one-time capital with his restaurant and hotel by working with the County Council, and with the Oxford Bus Company, to launch the number 46, an hourly service running between 7am to 1am the next day. It's subsidised, and costs passengers only £2 each way.
Blanc told The Good Food Guide: 'We've had no bus service here for six years, but there's demand for one. There are a lot of elderly people, young people too, but also my staff - many need and want to get to and from Oxford.
'So I've worked with local councils to create this new bus route and reinstate the service. It was the right thing to do - it benefits everyone and runs seven days a week. My team is very happy, they can come and go, and it also means customers who might not stay at the hotel can come for lunch and dinner without having to drive or book a taxi.'
The number 46 completed its first trip at the end of June. Blanc said July was extremely busy. Soon, he hopes to switch the bus to electric, sustainability in mind. This is mirrored in Le Manoir, which will soon undergo a considerable 'reinvention… a reimagining'.
Blanc's bus is the first stop of countless changes and additions planned for Le Manoir. After seven years of trying, the chef and the hotel owner Belmond have been seeking planning permission to renovate the Grade I and II-listed property, and to build on the site.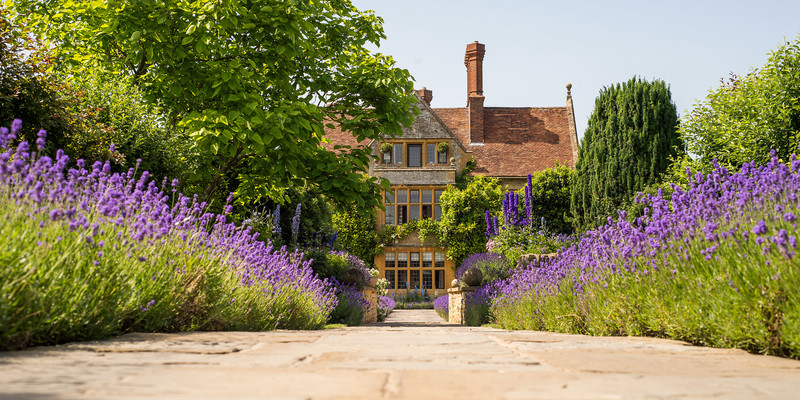 Over the next couple of years, a spa will be added, a more casual bistro too, and the main dining room will be reduced in size and moved to the conservatory. All of this is to carve out something of a legacy, Blanc said.
'We have created something beautiful in the last 38 years but I want to build something even more beautiful, and even greater to leave behind,' he said.
'Here, there must be something that lives on, because nobody lives forever. Planning permission took a long time, but now we have it, and we are motoring along with a wonderful team.'
Le Manoir hasn't changed much over the last decade. Its extensive, expansive gardens have bloomed, Blanc has retained awards and written books, but it would be fair to say, at least as far as the restaurant is concerned, that there are elements of stagnation. In 1984, diners would be hard-pressed to find any semblance of quality, modern cooking in rural Home County enclaves; today, the problem is deciding which to visit next.
But Blanc is no fool. The premise of his cooking will always be about produce, produce, produce, but in this he will shift his restaurant forward, and in its fine dining will be an even greater expression of the gardens the chef loves, and which are tended so carefully to feed the stoves.
He said: 'We are reinventing. We've been here for 38 years and we need to do a lot of work. We're redoing the bedrooms, adding to the gardens, and will make big changes.
'Our main restaurant will move from 65 to 40 covers. It will be broken down and reimagined. It will move to the conservatory, so people will feel like they are eating in the garden, among the trees, in a structure that is delicate and light. It will be beautiful, extraordinary.
'The cooking will still be of the utmost quality - the highest level of detail and skill. We will be using the very best produce. None of that will change. But to achieve total excellence, we must also evolve.'
Inside Le Manoir, as well as a new cocktail bar and other spaces, there will be ten more bedrooms, bringing the number up to 42. Outside, a 'relaxed but deluxe' bistro will allow Blanc to capture customers who might, well, travel for a countryside lunch… by bus, perhaps?
'I want everyone who comes here, whether to stay or only to visit and eat and see the gardens, to feel fully immersed', Blanc added.
'We want to be the very best. Absolutely, we are aiming for more. We want to be the finest. This is a special place'.
– Josh Barrie
Britain's bestselling restaurant guide is back. Join The Good Food Guide Club here.