The Good Food Guide 1988
Made from local stone, this old mill still has the wheel on the side of the building. A large wood-burning stove divides the dining-room, which has a stone floor and interesting wall hangings made by Mrs Nairn's mother. Nick Nairn cooks a wide-ranging, home-produced menu from falafel with a sesame, garlic and yoghurt dip to a little casserole of mussels in a mushroom and white wine sauce and terrine of wood-pigeon and chicken, all served with wholewheat bread. Main dishes are hearty: vegetables fresh, if well cooked and swimming in butter. To finish, there may be fresh fruit Pavlova, Cranachan, and profiteroles with caramel and chocolate sauce. Coffee comes with a slab of Scottish fudge. The fifty wines won't stretch the pocket but do run to Australia for CELLARMAN'S CHOICE: Seppelt Shiraz black Label '82, £8.25. More reports, please.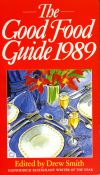 The Good Food Guide 1989
The restored grey stone mill on the edge of the Menteith Hills looks out over the golf course. The only reminder of its former use is a glimpse of a water-wheel at one end of the dining room. Nick and Fiona Nairn have established a strong local following in an area not noted for its value for money. She serves, he cooks a menu that embraces both traditional saddle of venison with port and redcurrant sauce, and more modern dishes such as sea trout with warm tomato and fresh basil vinaigrette. Enthusiasm can outstrip technique, but ideas are interesting. Commonplace ingredients are used imaginatively. Small choux pastry buns are filled with different vegetable purées; a filo pastry basket is loaded with mussels briefly poached in white wine, with bacon, onion and mushroom, with a topping of melted Brie. There is baked lemon tart or French cherry pudding to finish, and a largely French wine list with something for most pockets. House French £4.95.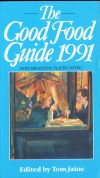 The Good Food Guide 1991
The Nairn's lovingly renovated watermill stand a mile outside the village against the backdrop of the Menteith Hills. The conversion is skilful and stylish, offsetting the spartan grey flagstone floors with vibrant collages on the walls and colourful decorative touches. Nick Nairn spent a short 'busman's holiday' with Marco Pierre White at Harvey's (see entry London) at the beginning of 1990, and has been an 'observer' at Peat Inn (see Peat Inn); his cooking continues to improve. He is now progressing confidently – offering artful soufflés as starters and sweets, filling filo pastry baskets with mussels and sea clams, making sauces from marinades. Recommendations have come in for both classic and ambitious modern dishes: game terrine with onion marmalade; red pepper mousse with tomato and basil; fillet of turbot with sorrel sauce; seafood fricassee with saffron and chives. Marinated fillet of lamb might be served on lentil and apricot purée or ranged round a pile of deep-fried leek shreds. Desserts vary from a mixed plate of lemon sweets, including a hot soufflé in a lemon shell, a tart and a sorbet (perhaps 'observed' at Harvey's) to layered raspberry and pear pudding. There are echoes of the Auld Alliance in the plates of French cheeses with oatcakes and fruit. The wine list is an even-handed choice. France and other regions get their chance to show their paces at prices that are very acceptable. Nor is there any stinting on halves. Growers are nicely chosen. House wine: £7.50.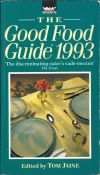 The Good Food Guide 1993
A constant visitor observes: 'The Nairns continue to improve their welcome and their cooking in this sparse but homely mill conversion.' The conversion it should be added, was achieved through their efforts alone, and made the more handsome by bold use of colours to offset the natural tones of the building itself. Nick Nairn is a self-taught cook and the learning process is continuous. People have also noted that presentation and even the substance of dishes have been simplified in an effort to keep prices realistic. Tastes, however, have not suffered. The 'daring' of smoked salmon with an avocado mousse, or another first course of salmon with an avocado and tomato compote and basil butter sauce, is set off by the masculine flavours of a plate of mixed game – pheasant, mallard and pigeon – with red cabbage and a game sauce. Occasionally tastes do not come out, as in the mussel and coriander ravioli that sat atop otherwise exactly cooked ragoût of monkfish and salmon, or the cinnamon in a sauce that went with a 'marvellously intense and elegant' marquise au chocolat. Nick Nairn is not afraid to handle boldness: a lasagne of monkfish and mussels with a velouté of coriander and curry, turbot with cabbage and mussel sauce, fig chutney (one of this year's fashionable favourites) with a game terrine, cod with squat lobsters and mussels. Nor does he shy away from intensity. Vegetable cooking has been criticised ('lukewarm and over buttered for my tastes'), but desserts that may include hot caramel soufflé with a caramel parfait, or a tulip of ice-cream to plunge in the centre of that high-floating cloud, get much applause. Wine buying is concentrated on a few of the best merchants. Good bourgeois clarets are carefully balanced with top growths and impeccable selection from the antipodes. The fair-priced 'House Selection' of a dozen or so wines from £11 will serve most customers handsomely.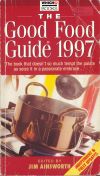 The Good Food Guide 1997
'Old Mill' has gone from the name, but the place remains otherwise unchanged. It may look austere from outside, but the small room is attractively decorated, with a wood-burning stove, well-spaced tables and flowers for colour. 'It is simply redundant to write in praise of this establishment,' began one report, going on to detail a fine lunch that included a warm salad of 'perfectly cooked' chicken livers and crisp baby leeks with a pesto dressing, and roast fillet of cod served with 'sensational' mashed potato and spinach. The pattern is three-course set lunches (four on Sunday), and four-course dinners with no choice before dessert, but specific requirements are discussed when booking.
The menu changes daily, and, as often happens under such circumstances, certain devices appear in different guises. Couscous, for example, is used as a base for roast rump of lamb, and equally successfully for very fresh fillet of Dover sole. Chicken livers appear in a salad one day and in risotto (with roasted red peppers and parsley oil) another. The result is a unified style with a pleasing and playful inventiveness; dishes are interesting yet never too exotic. Textures impress, as in a wild mushroom soup 'as smooth as silk', and the combination of richness and delicacy is a characteristic, whether applied toa simple artichoke soup or to desserts. Crème brûlée served with rhubarb is exemplary, and for one reporter a small brandy-snap biscuit filled with chocolate mousse was 'to die for'. It came with a small banana parfait, all splashed with dark and white chocolate sauces. Not bad for 'a self-taught cook who couldn't boil an egg ten years ago', and who now gives lessons.
Bread is 'excellent', and although there is no menu to puzzle over, Parmesan biscuits and little tartlets are provided to begin. Coffee comes with a 'mouth-watering, slightly gritty' tablet (Scottish fudge). Service is 'sweet, charming and smart', and also efficient. The list of around 300 wines spans a wide range of quality and styles and achieves a sensible balance between the traditional and the eclectic. Prices are fair throughout, as much for those who want to splash out as for those on the lookout for bottles under £20. The user-friendly house selection starts at £13.50.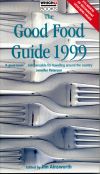 The Good Food Guide 1999
A stream still flows through the garden of the old stone mill, whose fireplace, paved floor and beamed ceiling are softened by drapes, candles, and above all by Fiona Nairn. Her smiling, relaxed but watchful presence is pivotal; she is calm yet epitomises efficiency, and runs the operation 'brilliantly', leaving visitors to feel 'quiet and relaxed'. Things seem to have stabilised after Nick Nairn's departure for Glasgow (see entry, Nairns), and the direct flavours of Neil Forbes modern 'uncomplicated food' have strong appeal. The format is as before: no choice on the three-course weekday lunch menus, and only a choice of dessert on the four-course dinner and Sunday lunch menus...