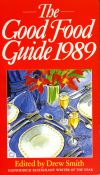 The Good Food Guide 1989
Last year's county newcomer of the year has justified the faith we had in it and come through to be considered along with the finest restaurants in the North of England. It scores in all departments – décor, setting, service, ingredients, cuisine. It is a solid, handsome stone house built in 1840 and set in large, carefully tended gardens complete with sweeping drive. In May a clematis covers one side of the house with lilac-coloured blooms; and the rhododendrons are out. A kitchen garden dominated by a magnificent 40-year-old espalier pear tree on one wall is full of salads and herbs; in the summer there is soft fruit. Inside, the claustrophobia of the Laura Ashley prints that bedeck and bedevil nouveau country houses is overcome via a profusion of cottage garden flowers and comfortable Persian rugs. The two dining rooms rival each other. One is the former drawing room, framed by two large windows, the other a conservatory, a garden within a garden. 'The kind of studied elegance and formality one finds in French restaurants.' Place settings are just so: white damask; personalised Sheffield cutlery; flowers from the garden; white candles; white Coalport Countryware; large thin glasses. The menu shows flair and imagination. Its roots are the garden and there is a feeling for both ingredients and the time of year. Fish features strongly. Salads are a course alone and as valid and accomplished as to impress John Evelyn. Cheeses are unpasteurised and British. Presentation shows consummate care, as does the service from girls in Victorian dresses who wear gloves to carry the hot plates. But what of the dishes? Here is one: in the centre a cascade of opaque scallops set on a rhubarb sauce decorated with the scallop corals garnished with a single spray of forget-me-nots and to one side a crisp brown bulging puff pastry case filled with lightly cooked oysters or a julienne of vegetables. Such up-to-the-minute combination cooking may sound overplayed but the effects can be stunning. There is equally the confidence to leave well alone – as in roast guinea-fowl with sage and apple stuffing; salmon baked with a mousse of lemon sole and served with a chive sauce; fillet of beef with madeira. The list of commendations falls firmly on the main dishes, always the sign of a pedigree kitchen. For a supplement there is a selection of desserts, and their class shows in the details – a fresh hot cherry pancake tied up with a single chive, like a miniature swag bag, sitting on a hot cherry sauce, or a dark chocolate cake, brittle on top, with a mousse-like filling on dark bitter chocolate sponge, the whole on a strawberry coulis and garnished with a blue speck of a forget-me-not flower. CELLARMAN'S CHOICE: Santenay premier cru, Le Pasetemps '78, £25.50; Mâcon-Viré '85 from Henri Goyard, £15.50 (both also available as half bottles).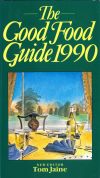 The Good Food Guide 1990
There is a Victorian house and garden set in a small village not far from the abrupt margin of Sheffield. High plantings shelter it from the moorland rains. Passage through the front door, complete with guttering lantern, might convince you of the possibility of time travel, but the two dining rooms, one in a beflowered conservatory, are in warm creams with good rugs and curtains, affording comfort and avoiding pretension. Tessa Bramley cooks, her husband and son run the remainder. Her training was a good English domestic science college, and the rest was self-taught. The resulting amalgam of absolutely sound technique, the best of English habits from a life of cooking for family and friends, and a certain amount of book learning is first rate. The inspiration is mostly horticultural. The Bramleys have always grown their own herbs and vegetables, once in a Sheffield garden, now in a greater space with two full-time gardeners. Each dish is informed by what is going on out there. The leaf and floral decoration that occurs seems to be a message from the gardener, not designer nonsense plopped on to every plate. The second course of any dinner is a composed salad from the garden or some vegetable in season cooked in an appropriate way. Menus will include a herb-garden salad with exotic fruits and hazelnut dressing; a thyme flower jelly with a game liver parfait; geranium jelly with a wild rabbit and walnut terrine; or apricot, mint and chive flower stuffing to a leg of lamb. The only cooks here that would produce the sort of range Tessa Bramley now practices would probably have been French chefs to earls who had been on the Grand Tour, for she is not happy restricted to simple roasts. Luxury ingredients are bought in, from foie gras to wild mushrooms. They are also handled in an assured 'restaurant' manner; this is not the cooking of an ingénue. Dishes that have been applauded include escabeche of pigeon; great soups, from leek and cauliflower to fennel and almond; a sole mousse with salmon served on a leek sauce; pancakes filled with mussels in a herb sauce; calf's liver and foie gras served with a simple gravy; a hotch-potch of game birds with a lemon compote and a sauce of wood blewits; a stunning hot chocolate sponge with a fudge sauce and an English custard; simple fools, possets, pies and trifles as puddings (Sunday lunch is a good time for the more substantial of these). Vegetables, as befits a gardening kitchen, are excellent, often stir-fried with an interesting oil to add a light variation. One reader remembers white cabbage stir-fried with caraway as reconciling him to that herb after years of self-denial. A few find it verges on the stiff. The wine list is the province of Andrew Bramley. It bespeaks as much care as in the rest of the house. It kicks off with a collection of Champagne, including a Salon and a Dom Ruinart 1976 as well as six Krugs back to 1961, that might show Sheffield to be the last resort of Champagne Charlies in England. So far, it avoids going out of Europe, nor does it touch Italy, though Spain and Germany are given some space. There are not a lot of bargains but prices are fair. As so often, the real gifts occur among the very expensive: the Ch. Haut Brion 1955, the Roederer Cristal 1981, the Krug Blanc de Blancs 'Clos du Mesnil' 1979. Clarets are more interesting than burgundies, but the best of the cheaper drinking is among the Loires and the Beaujolais. It is in any case unreasonable to criticise any restaurant that manages to filed more than 30 wines, all decent, some more than that, at under £10.
The Good Food Guide 1994
Economics do have practical effect. Here at the Old Vicarage, a Victorian house and garden most of the way down the hill which constitutes the village of Ridgeway, a drive for greater financial accessibility has led to the creation of a bistro where meals may be eaten at a cheaper price. Meanwhile, the original dining-room (the bistro is in the conservatory part) continues to offer characterful food cooked by Tessa Bramley. Her son, Andrew, remains the major-domo. It is not, however, just economics that induce change. Tessa Bramley has curiosity and its consequences are shifts in emphasis, alterations in taste. This year an exemplary lunch began with a timbale of peppers with a chive sabayon and a tomato and tarragon sauce. Then there were Thai-style fish cakes coated in sesame, flavoured with lemon balm rather than lemon grass, given a spaghetti of vegetables and a definitely Chinese glossy sauce, and partnered by some tiger prawns wrapped in filo, with lots of five-spice and texture from onions and green peppers. An intermediate course was a ravioli of goats' cheese flecked with red pimento, with a pesto dressing, before a real medley of fish cooked with cream, fennel and chives. This stew was dressed with croûtons topped with rouille, some broccoli and beans and a dish of potato gratin with leeks and lovage – a mixture of culinary message if ever there was one. The finish was rhubarb strudel with sweet cicely. Tessa Bramley has struck out through the world for ideas and she is unwilling to let a good thing alone. It is not fused to death, but she enjoys embellishing the message. Hence fillet steak is served with a ramekin of steak and kidney pie; pork fillet with cardamom and honey gets Chinese-style pancakes. It is great fun. Sometimes people find the place serious and wish that it was generally more fun. Perhaps this is a mere reflection that everyone is not on the same wavelength, for many find it bubbling over with jollity. Pastry-work is good, garden work is excellent. The techniques of grand cuisine are never forgotten and it has much to offer. The wine list is always good with plenty of curiosity here, too, and a pricing policy that nis not too painful. House wines are from £9.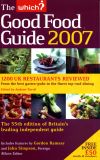 The Good Food Guide 2007
Although not far from Sheffield, the 'gorgeous' rural setting of this country house exudes a sense of calm. But while the grounds and location overlooking the Moss Valley conservation area and the warm welcome within may elicit reporters' praise, Tessa Bramley's food is the star. The cooking is led by local produce, from lamb and beef to partridge and hare, from local cheeses to own-grown fruit and vegetables, which is used to create a simple but sophisticated repertoire of dishes, and high gastronomic expectations are almost invariably met. Luxury materials also find a home - sevruga caviar with lavender-smoked fillet of cod, or pan-fried foie gras with honey-roast squab - but they are deployed sensibly. Roast fillet of loin of spring lamb comes with slow-cooked shoulder as well as sautéed morels and new potatoes, and thyme-roasted fillet of Aberdeen Angus beef is partnered by black pudding, spring herbs, pommes Anna and lavender-smoked sweet peppers. This bright seam of gentle invention runs through much of the menu, producing a cumin-spiced potato cake with chervil sabayon and a poached free-range egg with poppyseed soldiers, and crisp-roast fillet of sea bass on a new potato galette accompanied by a salad of dressed Whitby crab with mango, peas and asparagus, and a minted pea sabayon. Although full of ideas, Tessa Bramley keeps her feet on the ground. Desserts, for example, might take in baked chocolate pudding with chocolate fudge sauce and custard, or a grilled cheese savoury served on walnut bread with devils-on-horseback. Wines (which include a page of recommendations under £20) don't stint on quality. The full list is a well-rounded international selection arranged by style that turns up a few star names. Two dozen fine wines are offered by the glass from £7 to £20

The Good Food Guide 2008
Surrounded by a wild-flower meadow and woodland walks, this superlative restaurant could be a world away from Sheffield's urban sprawl, yet it is less than ten miles from the city centre. For many, Tessa Bramley remains not only the quintessential host, but also an inspired presence in the kitchen and one of the senior campaigners for local and regional British food. She is a genuine expert, who understands the workings of her productive garden and the traditions of wild food as well as the intricacies of top-end modern British cuisine. At its best, her food is boldly innovative without being disconnected or outlandish. Ideas really do work on the plate, with dazzling combinations and kaleidoscopic flavours setting the tone. Faultless ingredients are the key, and the kitchen manages to fuse local materials with exotica and gilt-edged luxuries. Slow-braised pork belly tinged with star anise and carrot purée is accompanied by langoustines, while roast fillet of Whitby cod appears in a complex assemblage with Sevruga caviar, steamed mussels, crispy polenta cake and oven-dried tomatoes, all set off by honey and chive foam. Earthier themes also surface in meat dishes such as roast fillet of beef with cinnamon-braised shin, Seville orange and horseradish mash or tarragon-roasted saddle of lamb on a rösti with caramelised sweetbreads and sautéed morels. To follow, there are delights aplenty: sweet woodruff from the garden adds its special fragrance to ice cream, which is served alongside 'old-fashioned tipsy trifle' and a raspberry shortbread tart. Alternatively, follow the well-trodden savoury path with devils on horseback. Unpasteurised cheeses are sourced from across the British Isles; the bespoke selection of coffees and teas is also worth investigating, along with the exquisite chocolates. The wondrous wine list is an exhaustive, intelligently chosen selection, arranged by style and culminating in a roll-call of fabulous names and rare vintages. One reporter bemoaned the apparent lack of half-bottles, although the splendid collection of two dozen 'cheap and cheerful' everyday gluggers more than makes amends (prices start at £15 and all are available by the glass).

The Good Food Guide 2010
It's little wonder that readers endorse this adorable converted vicarage as 'the finest restaurant in the region'. Here is a top-end destination that puts personal comfort and hospitality above grand gestures, thanks to Tessa Bramley's supreme skills as a host and her inspired presence at the culinary heart of things. The enchanting wildflower copses, woodland walks and gardens that surround the house were laid out by a renowned Victorian horticulturist and they still provide the kitchen with valuable pickings. Elsewhere, faultless ingredients from a host of named suppliers are vital to the kitchen's endeavours, and Tessa never shies away from daring ideas, bold flavours or seasonal challenges. Her dishes are often complex and intricately worked, but never outlandish – witness two star turns from recent reports. First a starter of wild halibut fillet with a langoustine raviolo in a lemongrass bisque with tomato fondue followed by a 'quite fantastic' main course of boned Ridgeway partridge breasts layered with local black pudding, rolled, roasted, sliced and served with vanilla-tinged fondant potato, broccoli in lemon oil, prunes and pine nuts. Other ideas, such as fillet of cod with chargrilled leeks, bubble and squeak with cobnuts and passion fruit butter, show off her feel for ingredients and unexpected culinary marriages. Exquisite seasonal desserts often look to the garden for inspiration – notably the sweet woodruff ice cream served in May, and an astonishing confection of apple pie ice cream with almond crumble, apple flapjack, cinnamon milk and apple crisp. Unpasteurised cheeses are sourced from across the British Isles, and the bespoke selection of coffees, teas and tisanes is also worth investigating. Vicarage Wine Cellars is run as a specialist importer with links to some of the world's most auspicious producers: the result is a wondrous list stuffed full of classics from top estates in France, Italy and Spain, plus exciting stuff from progressive New World vineyards. The list also features a 'cheap and cheerful' selection of 20 wines under £20, all of which can be ordered by the glass.