London-based aficionados of Simon Rogan's food will be gladdened that Aulis, his Exceptional-rated chef's table restaurant in Soho, has re-opened. A four-month refurbishment has doubled the floor-space to include a lounge for pre- and post-dinner drinks, and increased the counter seating from eight to twelve. Subtle colours, lighting, and textures throughout keep the space true to Simon's style.
'It's been an amazing first few days welcoming guests to the remodelled restaurant,' executive chef Oli Marlow told The Good Food Guide Weekly, 'not least because there's so much more space.'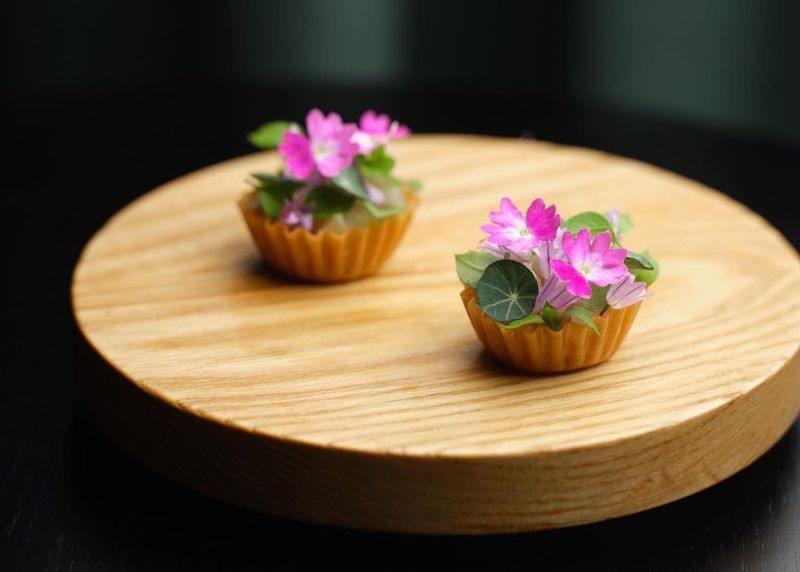 Oli works with head chef Charlie Tayler to devise the £175 multi-course menu "that reflects the best of the season", taking ingredients from Our Farm in Cartmel as inspiration. Highlights include pig and eel doughnut with caviar and cured pork fat; Ruby Red sirloin with whey onions and braised maitake mushroom; and English cherries with brown butter cake and sweet woodruff. A favourite if Simon's – beef tendons in beef broth, Oskar peas and elderflower – makes the cut too. "We're also including dishes which have been on the menu for a long time such as the Berkswell pudding and the frozen Tunworth cheese with London truffle honey and hazelnut," said Oli.
Wine pairings (six pours, £88 or £125) are devised by sommelier Charles Carron-Brown, who looks after non-drinkers well with a £39 pairing including the likes of house-made apple marigold cold-infused with oolong tea.