The chef Simon Rogan has been toiling away in Cumbria for more than two decades now, building what some might describe as an 'empire'. But these comparisons are too easily made.
This year, Rogan's inimitable Cartmel restaurant L'Enclume was named our 'Restaurant Of The Year' for 2022. 'While other restaurants follow trends, L'Enclume follows its own nose, not pigeon-holing comfortably into any recognisable style,' our Guide entry reads.
Of the food, we write: 'Nature may be the theme but it is the kitchen's ability to extract pure essence from these base ingredients that excites – note a dish of Duncan cabbage cooked in chicken butter, where pickled walnuts, girolles and a Westcombe Cheddar cheese sauce layer contrasting flavours to intense effect.'
Anyone who has been fortunate enough to dine at Rogan's flagship will readily attest to this: such is the detail at the restaurant that even the iron-forged cutlery is bespoke; anyone ignorant to what awaits might suppose, understandably so, that the place is unassuming from the outside, cottage-like as it is.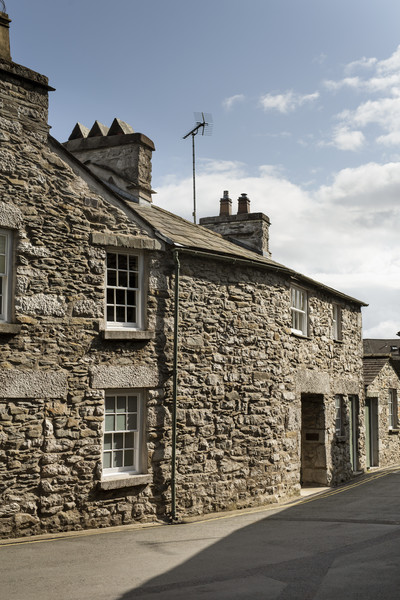 Rogan, too, is characteristically understated when talking to The Good Food Guide: 'I'm so proud of my team and what we've achieved. I'm a bit overwhelmed - here, we've always just set out to create something people want to visit.'
That he has done. To nab a booking at L'Enclume today can prove to be a thankless task. It has been listed by us as 'World Class' for a reason: the Cumbrian bolthole attracts gastronomes from as far away as Japan, the US, even Australia. Let's consider that for a moment, travelling more than 10,000 miles for dinner. Even if the reason for their visit is something less inconsequential than dinner — visiting a relative, say — the fact they've even heard of the restaurant is impressive and perhaps a little daunting.
'It's quite humbling,' Rogan says. 'Even now, after so long, I still get really excited to share the experience here and to cook food for people. I also feel quite an immense responsibility. Our menu isn't cheap, and especially in the context of the time, the emphasis is on us to deliver'.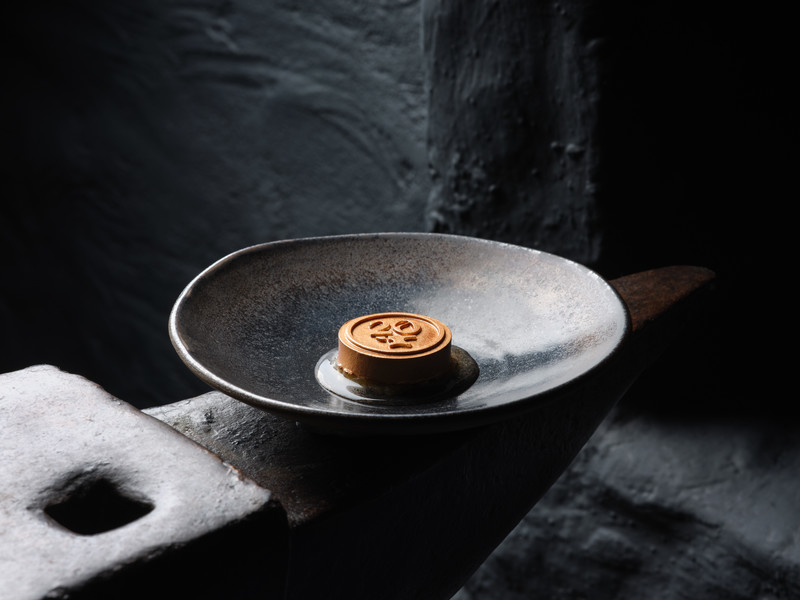 The tasting menu at L'Enclume today is £250, and wine flights begin at £90. There were headlines when prices rose earlier this year. This, then, is where value comes into full force. Repeating tropes the price of a meal out aren't necessary; Rogan is all too aware of what he is asking of his guests.
'Of course we know about the situation — we've been here before', he says. 'It's tough for a lot of people and so even though we're well-known, we're anticipating a trickier period as we go into next year.
'Our operation costs a lot of money to run. Even with ingredients — people say, 'Why do you charge so much, you grow half of the food yourself'. The cost of running a farm is huge. And it's only getting bigger'.
'So, yes, we want to be fair. But we're also transparent: we are a luxury restaurant, using caviar and truffle, and we want to reach the pinnacle of what food might be every day. We want to wow people.'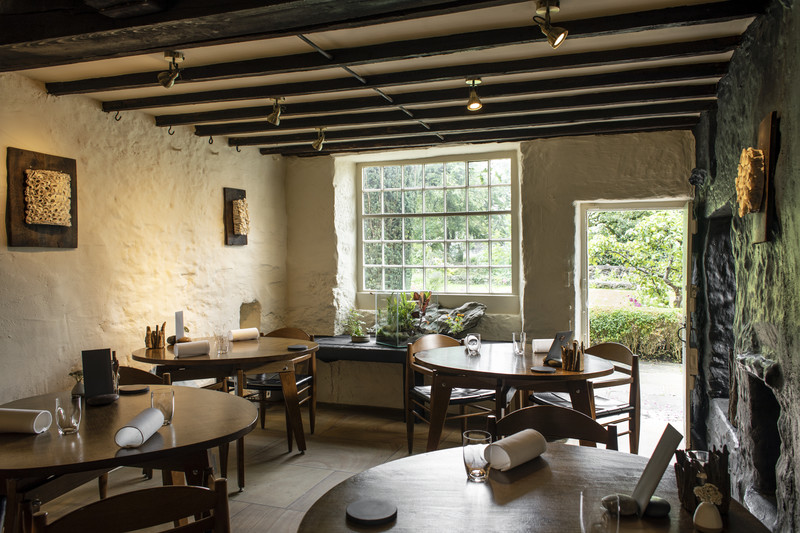 Rogan's 'Our Farm', where he and his team source much of the produce used throughout the group, has become something of a lynchpin in his ethos. It is time now for those tired buzzwords: localism, sustainability, seasonality, provenance. Rogan concedes that while these messages have helped to navigate his cooking style and cultivate his image, they should also be part of the fabric of any quality restaurant, and he is not reliant on them, nor too obsessed with any singular, overarching directive when it comes to eating.
Rogan says: 'They've been vital messages over the years and I think they're so important. Anyone who imitates us is welcome. We're flattered by it, and we also hope that in some way we're having a positive impact on the environment and the world.
'But I also think these things should be a little more normal now. We don't tend to shout about them because they should be expected, really, if you're eating somewhere like L'Enclume.
'We do take so much care, and we do put sourcing front of centre, but yeah, it's about so much more than that.'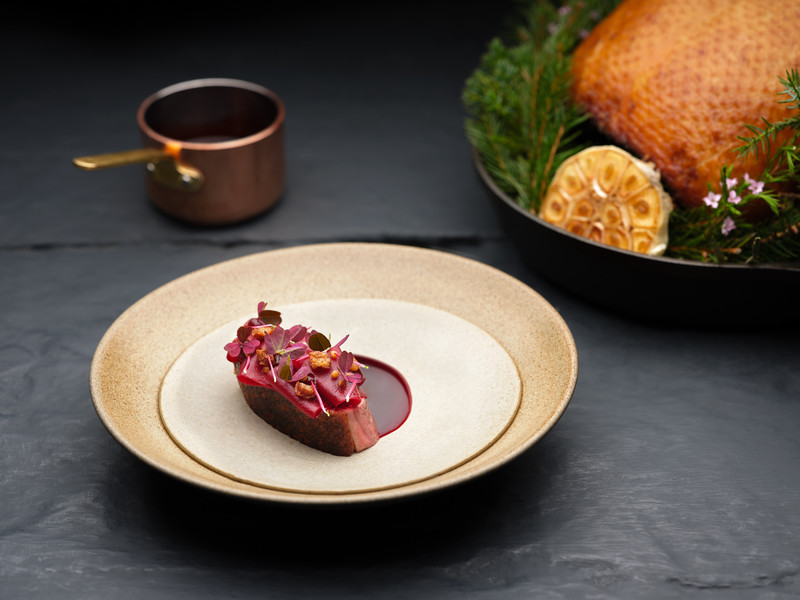 Rogan's team, for example, which is as commanding as it is resourceful. His new training academy has seen 16 skilled commis chefs enter his kitchens; his junior sous at L'Enclume is almost ready to step up; Sam Ward, the group's managing director, is worthy of a name check too.
'We've come a long way since we opened a little restaurant in the Lake District', Rogan says. 'We were a tiny team 20 years ago, chasing a dream. We're still pushing, we can still always improve, but we're now an international company, with a lot of top restaurants, and that's a whole different challenge. I couldn't do it alone'.
It is evident from L'Enclume's numerous accolades that Rogan and his team have amounted to something special. Rarely is such endeavour realised. But what chef would be happy staying still? Rogan's own mentors — the chef Paul Newman, who took him on at Rhinefield House in Hampshire age 17 being one — did not become complacent, he says, and nor will he.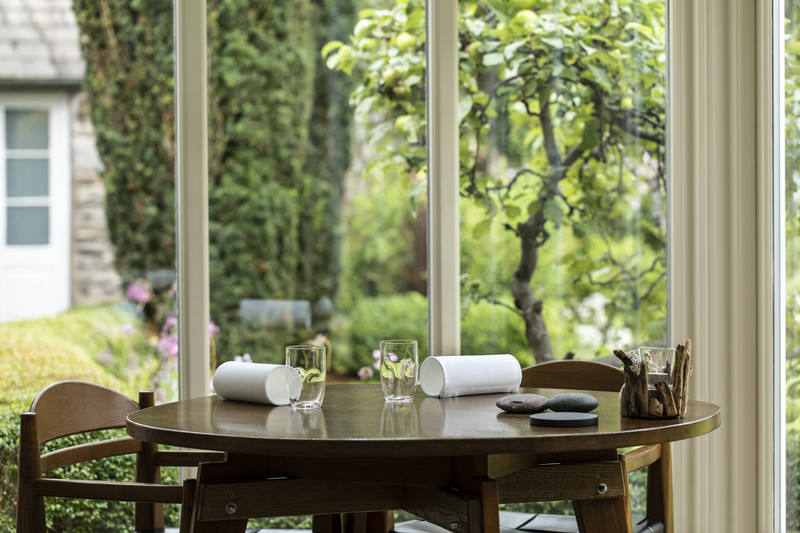 'I still think there are things we can do better, dishes to construct, flavours to unlock and experiences to have,' he says.
'But obviously, we'll all be celebrating this win because we should do — it's brilliant, and I'm so happy'.
And so, twenty years after Simon Rogan opened L'Enclume, it is clear that he's not resting on his laurels — his menu, well-paced, inventive but ultimately fun, remains a serious statement of intent.