On the afternoon of Monday 16 March, just after that game-changing Covid-19 briefing in which the government advised people to avoid pubs and restaurants, Sam Ward watched bookings evaporate before his eyes. 'I was refreshing the system on my laptop every couple of seconds,' says Ward, managing director of Simon Rogan's Umbel Restaurant Group, 'and with every tap more reservations across all our restaurants were cancelled. I watched them disappear.'
In the 'crazy, crazy' few weeks that followed, Ward and his team, like so many others around the UK, have adapted in the most astonishing way. 'I have never had to make so many big decisions in such a short time,' he says. 'That week of 16 to 23 March felt like a year.'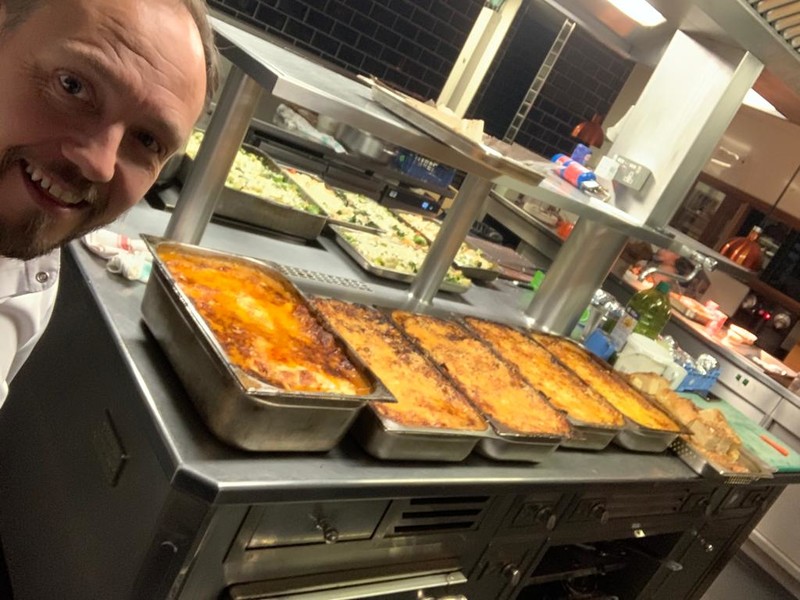 The focus quickly steered towards the Cartmel community. Working with Nic Devenish, vicar at Cartmel Priory, to identify the most vulnerable households, the team at L'Enclume, Rogan & Co, Roganic and Aulis started making and delivering meals. Free for those in need, costs are covered by the £5 paid by others for the likes of Lakeland venison stew or cauliflower and chickpea curry. 'Hot cross buns with meadowsweet were a particular hit last week', says Ward.
Glasgow's much-loved Eusebi Deli has collaborated with the Kindness Homeless Street Team and, with help from customers who cook meals at home, is helping feed people living on the city's streets. And in an initiative set up by chef Mary-Ellen McTague of The Creameries, Chorlton, and Chester-based charity, Soul Kitchen, homeless and vulnerable people in Greater Manchester and Chester have access to hot meals. These are made in the kitchens of supportive local restaurants such as Gary Usher's Sticky Walnut and previous GFG Best Local Restaurant winner, Joseph Benjamin.
Before lockdown, many chefs acted quickly to make meals with ingredients that would otherwise have been wasted. In London, A Wong offered ingredient boxes and the wherewithal to make Singapore noodles or the restaurant's enduringly popular Sichuanese aubergine; Wilson's in Bristol made 150 meals — including wild garlic and potato soup — for those working in Bristol Royal Infirmary's ICU; and James Sommerin cooked meals for workers at Cardiff Royal Infirmary from his kitchen in Penarth.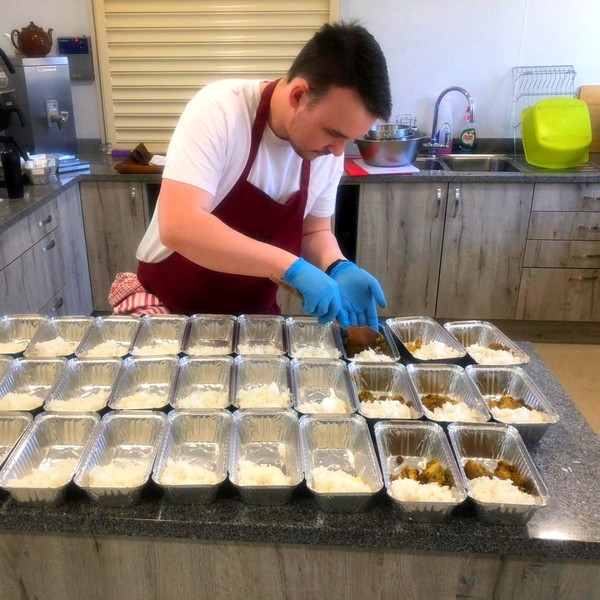 Some are finding a way to keep cooking — safely — for NHS staff, delivering good food for free to those at the Covid-19 front line. Jack Clements, head chef at Paul Ainsworth's Caffe Rojano in Padstow, is preparing meals for hospital workers in Wadebridge, and Alex Bond at Alchemilla in Nottingham says he will deliver ready-to-heat meals to his city's hospital for as long as he can. A trio of Norfolk chefs is collaborating with Food4Heroes, a UK-wide charity created in response to Covid-19 to ensure frontline NHS staff receive safely prepared meals cooked by local chefs. Aga and Lewis King of The Old Bank Bistro, Snettisham (winner of the GFG 2019 Best Local Restaurant, east of England) have teamed up with Ben and Sarah Handley (The Duck Inn, Stanhoe) and Kevin and Jacki Mangeolles (The Neptune, Hunstanton) to feed staff at the Queen Elizabeth Hospital, King's Lynn. Not far away, the kitchen at The Dabbling Duck pub in Great Massingham is busy making hot meals for QEH staff who live nearby.
In Cornwall, Paul Ainsworth (Paul Ainsworth at No6, Caffe Rojano, The Mariners) and his team have poured energy into making meals for people self-isolating alone, the elderly and those in financial difficulty in Padstow and Rock. 'We do it once a week because I want this to be about longevity, not shooting out of the blocks and then being unable to continue.' Ainsworth works with The SeaGirls WI in Rock, and local volunteer Lisa Tutton in Padstow to deliver meals — the likes of steak and ale pie with mash and onion gravy — prepared in the kitchen of his cookery school, Mahé. 'I'm proud to be part of this industry,' says Ainsworth. 'The resilience and determination are incredible.'


Useful links:
food4heroes.co.uk
Published April 2020