Despite the unprecedented challenges facing the UK hospitality industry during the coronavirus outbreak, many restaurants have found new ways to feed their local communities. By launching delivery services and temporary shops, they're able to bring the gift of good food into customers' homes when they need it most.

In Gurnard on the Isle of Wight, Ben and Holly Cooke, owners of The Little Gloster, have developed an 'At Home' service so their upmarket comfort food can be delivered to doorsteps in the local area. Think house­cured Hampshire gravadlax, Mormor's SOS chicken soup (made to a recipe handed down by Ben's Danish granny), or slow-roasted Isle of Wight venison ragu cannelloni. It's the couple's commitment to local suppliers that helped earn The Little Gloster the coveted Best Local Restaurant (BLR) award in The Good Food Guide 2020, so it's heartening to see them continue to support the region's producers via their takeaway service. 'We work with what we have to produce the menu,' says Ben, 'whether it's the incredible mixed brassica sprouts from Will Steward who runs Living Larder, or award-winning Gallybagger cheese from our mate Rich Hodgson at the Isle of Wight Cheese Co.'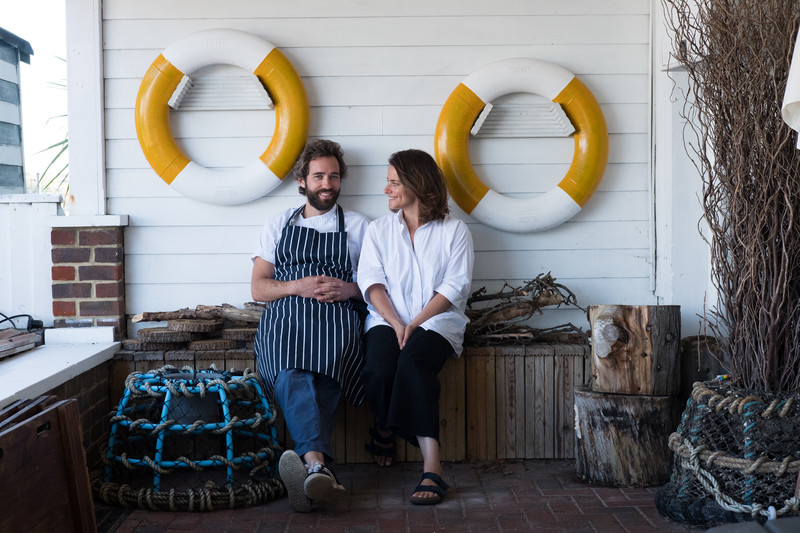 In Dorset, another BLR regional winner, Brassica, is bringing its modern British dishes to Beaminster residents who hanker after the vibrant flavours of spicy dhal soup, or organic chicken and tarragon pie. Owners Cass Titcombe and Louise Chidgey have been overwhelmed by the response to their hastily launched online shop, where food can be ordered by 6pm on Wednesday for Friday delivery within an eight-mile radius. 'It's been hugely popular with our customers, many of whom have been in isolation for three weeks already,' says Louise.

Ryan and Liam Simpson-Trotman have turned Orwells, a high-end modern restaurant near Henley-on-Thames in Oxfordshire, into The Orwells Community Shop selling ready­meals, newly baked bread and fresh produce for next-day delivery or collection. Similarly, in Clapham, south London, Adam Hyatt's popular Abbeville 'village' restaurant, Bistro Union, has converted to a shop selling freshly cooked meals, alongside dried goods and essentials, with free and contactless delivery for the elderly and vulnerable.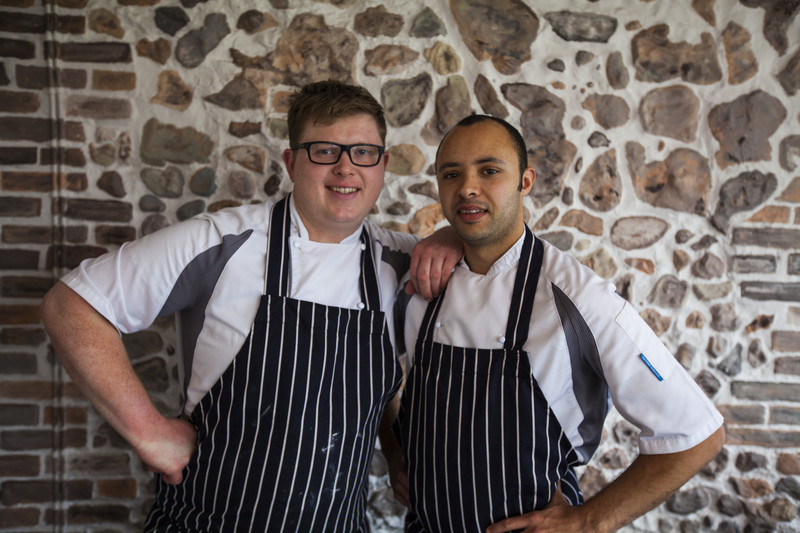 A few miles away in Hackney, you'll find top­notch seasonal ingredients from Homing Pidgin, a weekly changing three-course takeaway menu from much-lauded Pidgin. 'The responsibilities of running a restaurant follow this order: employees, customers, community, suppliers and investors,' says co-owner James Ramsden. 'Homing Pidgin allows us to look after all these people, in that order, in a safe and responsible way.' The chefs walk to work, maintain distancing in the kitchen and there's a no-contact pickup system. 'It was absolutely delicious -just what we needed,' enthused two exhausted parents trying to work full-time from home while looking after a two-year-old.

While many city dwellers have ready access to fast-food delivery, those in rural communities find it trickier, which is an issue if you're self-isolating.
At The Moorcock Inn overlooking Yorkshire's Ryburn Valley, they're making the most of their two-acre garden and exceptional local produce by offering wood-fired pizzas, crispy smoked potatoes and cartons of ice cream made in-house for delivery within a four-mile radius. This former Best New Entry in The Good Food Guide is no run-of-the-mill boozer, though: expect pizza toppings of aged mutton fat, wild garlic and goat's cheese cream, and that ice cream could be Slaithwaite honey and woodruff.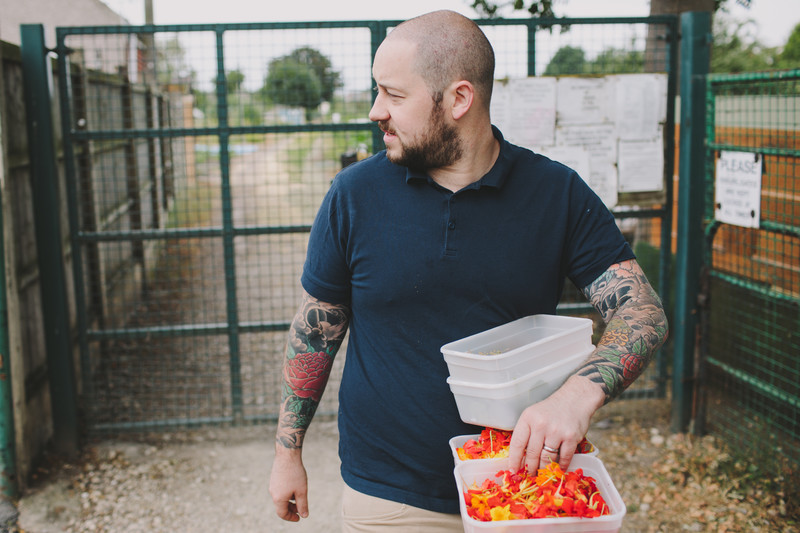 Moved by the plight of NHS staff coming off long shifts to find supermarket shelves bare, Alex Bond, owner of fine-dining restaurant Alchemilla in Nottingham, decided to offer ready-to-heat meals free to frontline workers.
He and his volunteer staff are taking all necessary precautions to run a weekly delivery service, providing approximately 400 meals to NHS workers. 'This has become much bigger than all of us,' says Alex. 'As a chef and restaurateur,
I have the ability to help, and I feel a social responsibility to do so for as long as I can.'