North Tyneside, a coastal suburb of Newcastle-upon-Tyne, has undergone a dramatic and impressive overhaul in the last decade. Recently restored to its former glory, Whitley Bay most notably, has everything you could want from a seaside town: stunning views; award-winning beaches; promenades and arcades; and a passionate community of people who adore their home.
Let's not beat around the bush – no trip to the seaside is complete without proper fish and chips. Or an ice cream for that matter. Pantrini's is the best spot to satiate your chip shop needs, and locals all know Di Meo's does the best ice cream at the coast. Both are a stone's throw from the seafront on Marine Avenue. The latter is a small Italian café that does all of the classics well, but their creamy gelato is where they really shine.
If your desired trip to the coast is more slap-up meal than sand and a sugar cone, head inland to Whitley Bay's upmarket Park View.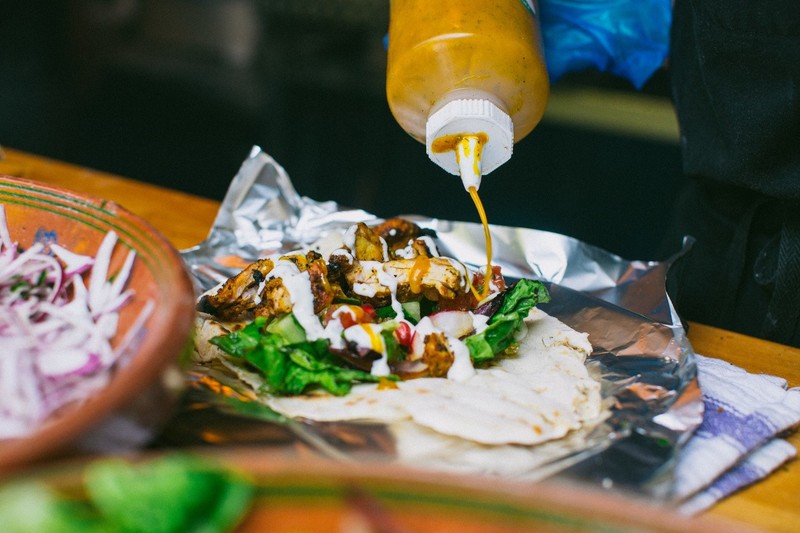 First stop is Papa Ganoush. A turquoise door leads you from the street up to an intimate yet relaxed meze bar. A varied menu that is purpose-built for sharing, Papa Ganoush is perfect for catching up with pals. Offerings include fluffy pita breads, harissa-streaked hummus, cauliflower bhajis, and masala fried chicken.
Just a short saunter up Park View and you've reached Kith & Kin, easily the coast's best brunch spot. An impressive and eclectic menu is leagues above any standard fry-ups or eggs Benedict. The Aussie breakfast and seasonally-changing French toast shouldn't be missed – nor should the extensive cocktail list.
If you've got a sweet tooth, you'll need cast-iron will power to resist Sweet Patisserie. Eye-wateringly indulgent and astonishingly delicious, award-winning pastry chef Emma Carlton offers an array of tarts, cakes, meringues and savouries that will have you hooked from your very first bite.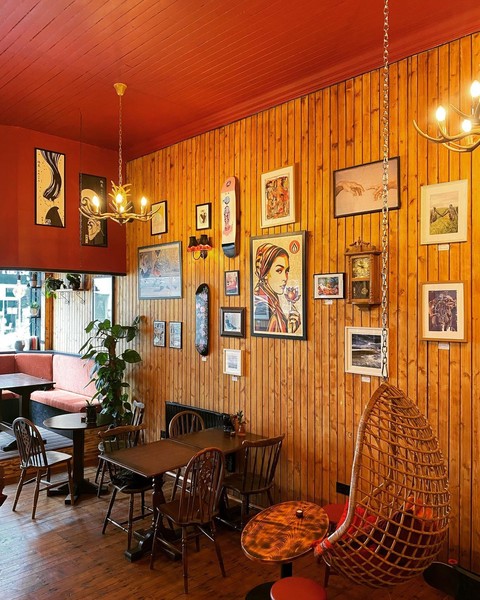 A short walk to Whitley Road, meanwhile, will lead to the coast's newest and coolest bar, Baba Yagas. The wooden-clad drinking hole has not long opened but it already has a welcoming neighbourhood feel. As well as careful cocktails, beers, charcuterie boards and grilled cheese, Baba Yaga's sells the in-house plants and displayed art of local creators, so each visit looks ever so slightly different from the last.
Continue on your culinary quest down Whitley Road and before you reach former fishing village and artist's colony Cullercoats, you'll arrive on the ever-bustling terrace of Elder and Wolf. A look at their menu reveals they don't do a great deal - but what they do is done with precision. Flatbread pizzas, 'posh' kebabs, tacos, and excellent drinks are all served seamlessly by a brilliant team.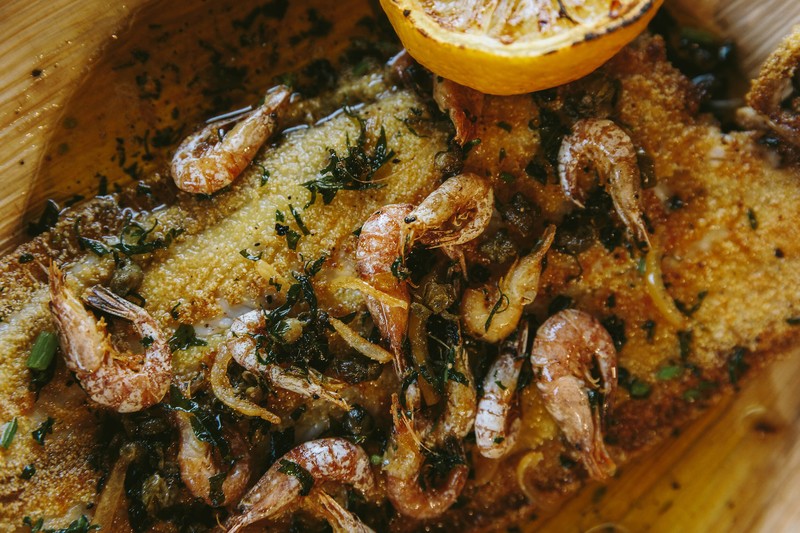 No gastronomic overview of North Tyneside would be complete without a trip to Riley's Fish Shack. It is perhaps its most famous establishment. The hut is located on one of the UK's most stunning beaches – King Edward's Bay - and is overlooked by the remains of Tynemouth Priory and Castle. Delicious and fresh seafood dishes are served to diners directly on the beach. A unique seaside experience where friends enjoy unbeatable cuisine while huddled on deck chairs around firepits. The food is wonderful but the theatre of Riley's is just as good, but be sure to book well in advance.
For those on a budget, the Fish Quay in North Shields has undergone something of a culinary makeover and alongside the long-standing fishmongers and chip shops now sits a lovely collection of restaurants. One is the Mexican fusion restaurant Lobo Rojo, and another is The Ship's Cat. No local would mention the latter without an obligatory nod to Harrison Ford, who visited in 2021 while filming an instalment of Indiana Jones nearby. Rumour has it he enjoyed the sea bass.