Still, the word aptly describes the transformation in dining that has happened over the past couple of decades. Where once local menus rarely smacked of a coastal flavour beyond crab salad or cod and chips, now Norfolk's ingredients, from both land and sea, positively burst from the area's pubs, restaurants and cafés. Often, produce is handled with notable skill by highly talented chefs.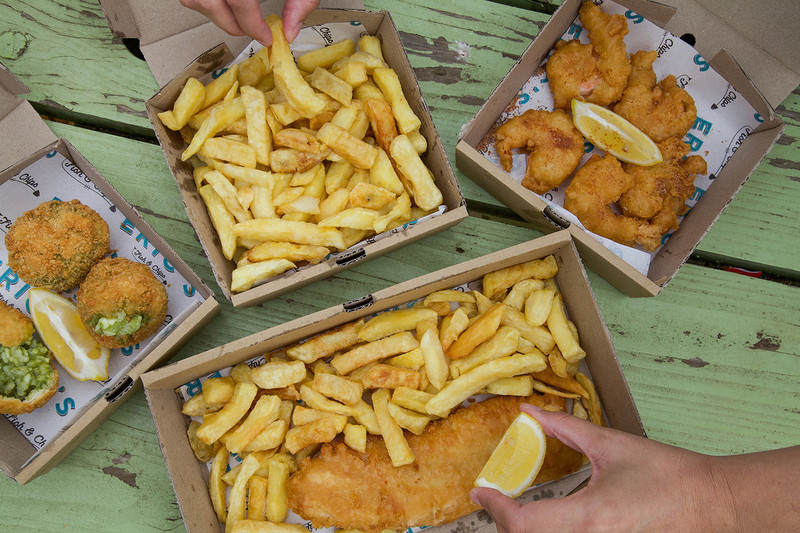 What's more, you don't need to head upmarket to get a taste of the bounty. Two of Norfolk's top chefs, Eric Snaith of Titchwell Manor fame, and Galton Blackiston, chef-patron of Morston Hall, have opened 'diffusion line' fish restaurants along the coast. There can be few better places to sample Britain's favourite seaside treat than Eric's, a plainly tiled chippy set in the grounds of a farm shop in Thornham, and Blackiston's No.1 Cromer which comes with superb sea views and a swisher first-floor dining room.
Keep an eye on the calendar before a trip to the area. Brancaster mussels are a treat of the autumn and winter months and can often be found on the menus at local pubs such as The White Horse, which also features oysters grown in the tidal creeks on which the pub looks out. Crabs, landed famously at Cromer, but also at many other spots along this coast, figure strongly in the summer months. A crab salad at Cookie's Crab Shop at Salthouse is one of the area's great bargains – though you'll need to bring your own alcohol and must eat outside at this day-time café, or in premises resembling a garden shed.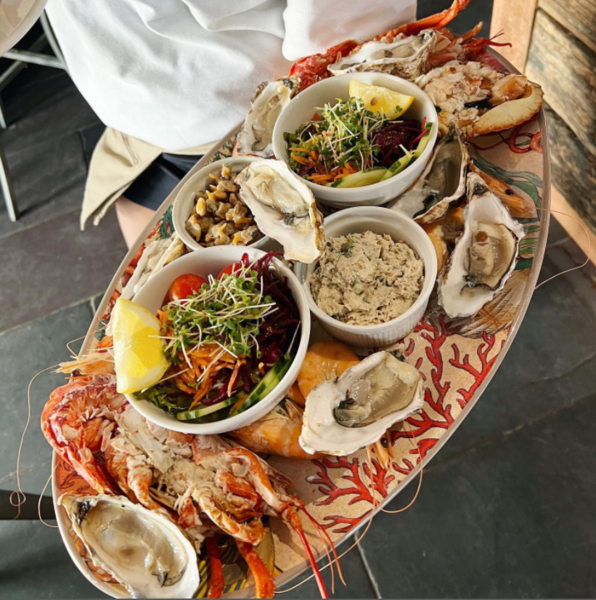 Further east along the coast near West Runton, Rocky Bottoms is a newer and pricier (but comfier) manifestation of the summertime-only seafood shack where Norfolk ales, wines and spirits add to the allure. Head still further along the coast and you'll reach Winterton, where much-lauded young chef Alex Clare has recently opened Norfolk's Edge, a beach-side street-food operation in an Airstream caravan.
Summer is also the season for samphire, which grows wild on the North Norfolk salt marshes and makes an appearance on many menus along the coast. Keep a look out for road-side stalls selling fresh bunches of the seagrass in August.
Many of the old pubs near the sea or just inland have been updated and become food centred. The Wiveton Bell, near Holt, is a popular and much-extended spot, and, to the west of the county, the Duck Inn at Stanhoe has an enticing menu that attracts the prosperous folk of nearby Burnham Market.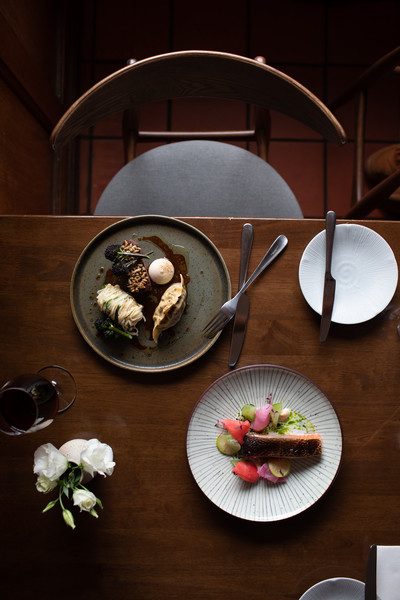 North Norfolk also has plenty of choice for celebratory haute cuisine meals, though you'll need to book well in advance to get a table at the likes of The Old Bank in Snettisham, Morston Hall (see above), Holt's Meadowsweet, or the Neptune Inn at Old Hunstanton. A current favourite, and slightly easier to book, is Socius in Burnham Market, where a modern vibe accompanies a menu of modish British tapas championing the best of local food. Yet any thoughts of city life disappear when you head for its patio and look up at that immense old Norfolk sky.


Three more picks
Back to the Garden: Modern cafe and deli in converted barn; good for breakfasts.
Cley Smokehouse: Famous old smokery with a tiny shop on the coast road; supplies many of the area's restaurants. The business has expanded of late, opening a deli/cafe at nearby Glandford.
Thornham Deli: Classy deli and café, just off the coast road.
- Phil Harriss