Turner Contemporary is the largest modern art space in south-east England and the building that, a decade ago, kick-started the transformation of Margate, then one of the most deprived places in the UK, into the go-to town for hip city types. Another landmark is Dreamland, Britain's oldest amusement park, relaunched and revitalised a few years ago and home to brilliantly old-fashioned funfair rides. Rebooted, too, is the cobbled Old Town, where bright young entrepreneurs are opening offbeat galleries, artsy stores, cool vintage and home-ware shops. When Carl Freedman, London gallerist and friend of the Margate-born artist Tracey Emin, relocated to the town, opening the Carl Freedman Gallery in 2019, the move emphasised the growing importance of Margate as a cultural hub.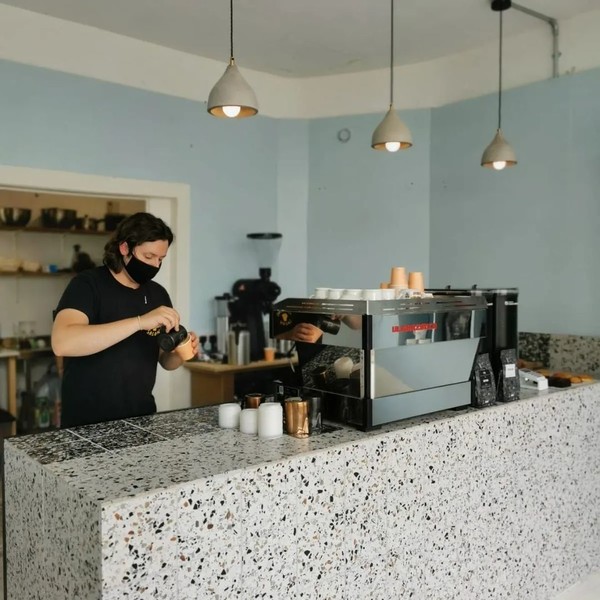 Coffee connoisseurs should seek out the refurbished printworks that is home to Curve Coffee Store. Just off the town centre, it's not the most inspiring of locations, but the coffee is excellent, as are breakfasts (fried egg and crispy chilli pretzel bap with harissa-whipped feta and garlicky kale), and lunches (grilled cheese sandwich with zhoug mayo and house pickles). although baked treats such as cinnamon buns, banana bread, orange cake, and brownies hit the spot, too. For more of a seaside vibe, head east up the hill past the Turner Contemporary, where Forts will deliver expertly made coffee and meet all your breakfast/brunch needs – the French toast is famous – with a view if you are lucky to bag an outside table.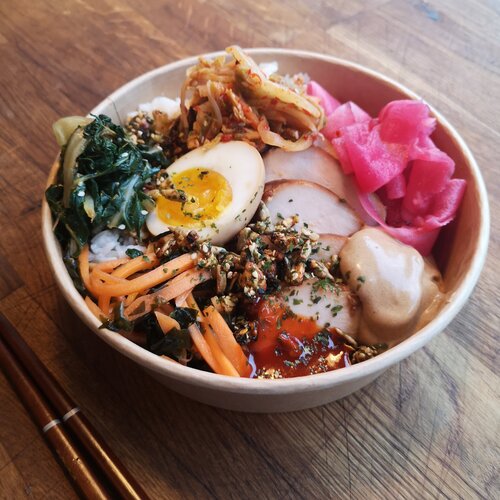 For a great-value takeaway lunch, seek out K.G. Winters, a well-stocked little greengrocer and general store on Northdown Road. At the back is the pop-up Jjang Jjang, a small counter serving outstanding Korean-style rice bowls. Marinated chicken or gochu tofu balls are served with BBQ gochujang sauce, house-fermented sriracha, umami mayo and tamari ginger dressing. Alternatively, take your place in the permanent queue at Peter's Fish Factory on the seafront to satisfy your yen for seriously impressive fish and chips.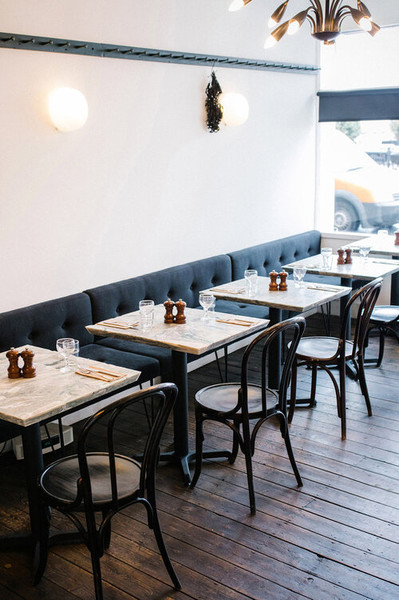 If you're visiting Margate on a last-minute whim, Dory's is a bonus in a town where restaurants can be booked up weeks in advance. Overlooking Margate Sands with sea and sunset views, the small seafood and wine bar (with outside seating) caters for walk-ins. What appears on the blackboard menu is dictated by what the day boats bring in, to be served raw, pickled, smoked, confit or cured, or perhaps in a chowder or tart. A few doors away is bright and cheerful GB Pizza, also with outside tables and a first-come, first-served policy. Most of the thin, crisp, wood-fired pizzas are topped with locally sourced ingredients (Cobble Lane pepperoni, Kentish goat's curd), and gluten-free versions and vegan cheese mean no one's left out.  
The tiny dimensions of Dory's older sibling, Angela's, combined with fish cookery that is simplicity itself – turbot with hollandaise, lobster in garlic butter – means that the restaurant gets booked up quickly. The same is true of Bottega Caruso, one of the first of Margate's high-profile restaurants to drop anchor. Simona Di Dio and Harry Ryder's family run 'little Italian kitchen' in the Old Town has become a destination for anyone seeking the true flavours of Italy's Campania region.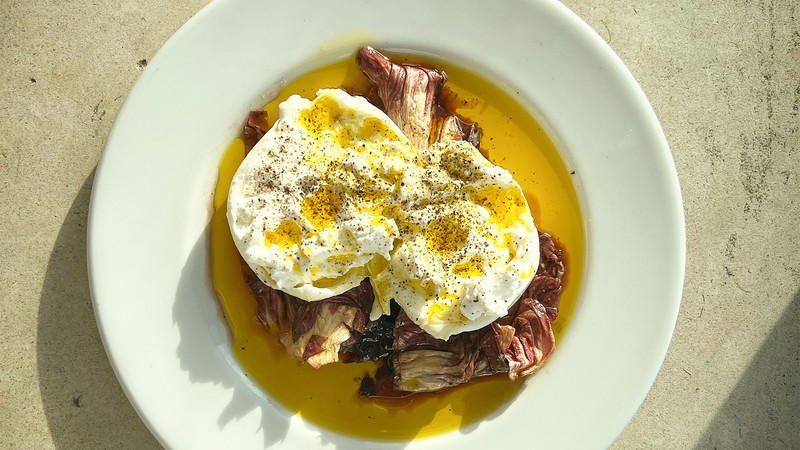 Two recent additions to the Margate food scene are steadily gaining foodie recognition. Contemporary, convivial Sargasso on the Harbour Arm has fast built a reputation for its fresh take on small plate dining. It was once an unlovely space, but Ed Wilson and Josie Stead (of Hackney's Brawn) have created an intimate bolthole with enviable views across the harbour to the Old Town. While at Barletta, Turner Contemporary's new in-house restaurant (and café), Jackson Berg and Natalia Ribbe have created an elegant waterside dining spot with plate glass windows filled with sea, sky and beach views and a menu of dishes you really want to eat. There might be herb-fed roast chicken with home fries, or baked hake with courgettes in a pine nut and mint sauce.