Turner Contemporary is the largest modern art space in south-east England and the building that kick-started the town's transformation. Another great landmark is Dreamland, which dates back to the 1870s and is considered to be one of Great Britain's oldest surviving amusement parks. Revitalised a few years ago and open seasonally, it's home to old-fashioned and vintage funfair rides as well as some brilliant live gigs. Rebooted, too, is the Old Town, filled with offbeat galleries, artsy stores, cool vintage and home-ware shops. When Carl Freedman, London gallerist and friend of the Margate-born artist Tracey Emin, relocated to the town (opening the Carl Freedman Gallery in 2019), the move emphasised the growing importance of Margate as an artistic hub.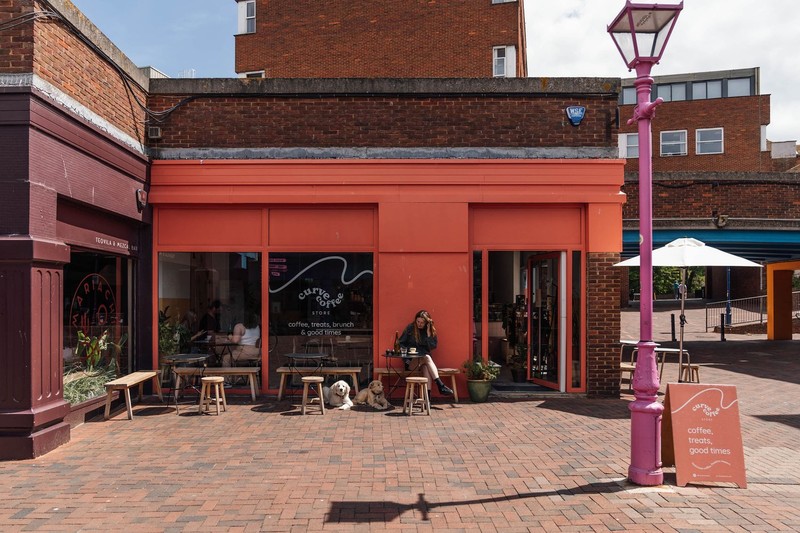 Coffee connoisseurs should seek out 12 The Centre, just off the High Street, the home of Curve Coffee Store. The coffee is excellent, the all-day menu works for breakfast (two fried eggs, confit garlic whipped feta, harissa chilli butter, cucumber pickle, herbs, toasted slice of focaccia), as well as lunch (grilled cheese sandwich with zhoug mayo and house pickles), with cinnamon buns, banana bread, and brownies hitting the spot, too. For more of a seaside vibe, head east up the hill past the Turner Contemporary, where Forts will deliver expertly made coffee and meet all your breakfast/brunch needs – the French toast is famous – with a view if you are lucky to bag an outside table.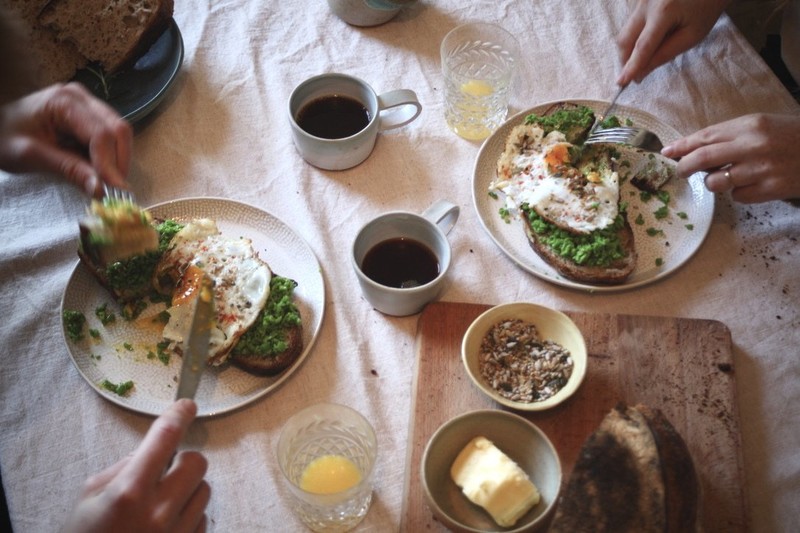 To get right off the beaten tourist track, continue on to Cliftonville's Northdown Road and Oast, Charlotte Keeys and Will Moss's hugely popular neighbourhood bakery and café. Here you will find yeasted or sourdough loaves and ryes (they sell out quickly), as well as a counter display of sweet buns (rhubarb and custard), savoury quiche, filled ciabattas (courgette, black olive and romesco) and very good coffee.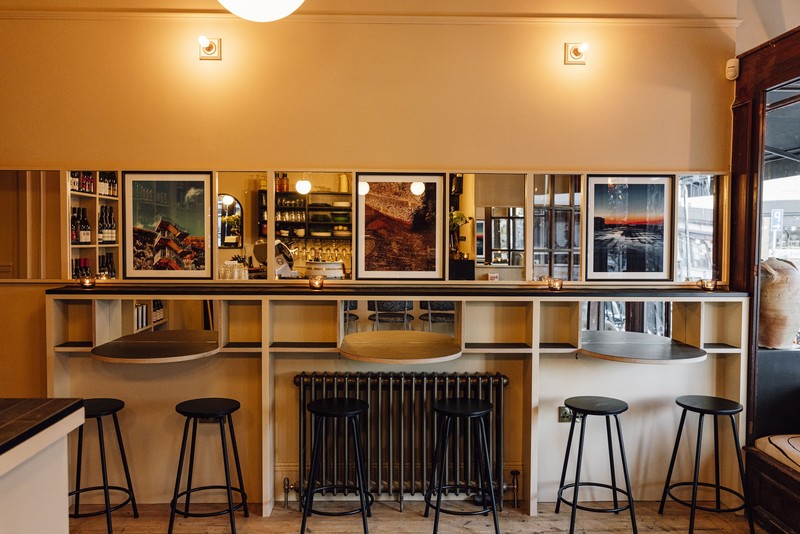 Indeed, Northdown Road is establishing itself as quite a player in Margate's blossoming food scene. At Sète, Natalia Ribbe's intimate wine bar and dining room, you'll find acclaimed local chef Billy Stock cooking a brief menu of simple, seasonal and delicious French-inspired dishes – beef tartare, burnt onion and parsley root say, or coq au vin with pommes purée. A few doors away Streets is building a top-notch local reputation, too. The bare bones wine bar offers a thoughtfully compiled, mostly European wine list and is currently running a residency with the chef Julian Brown, whose short menu of Indian inspired street food includes the likes of fiery onion and cavolo nero bhaji, and chicken tikka skewer with mint raita, red onion salad and dill oil.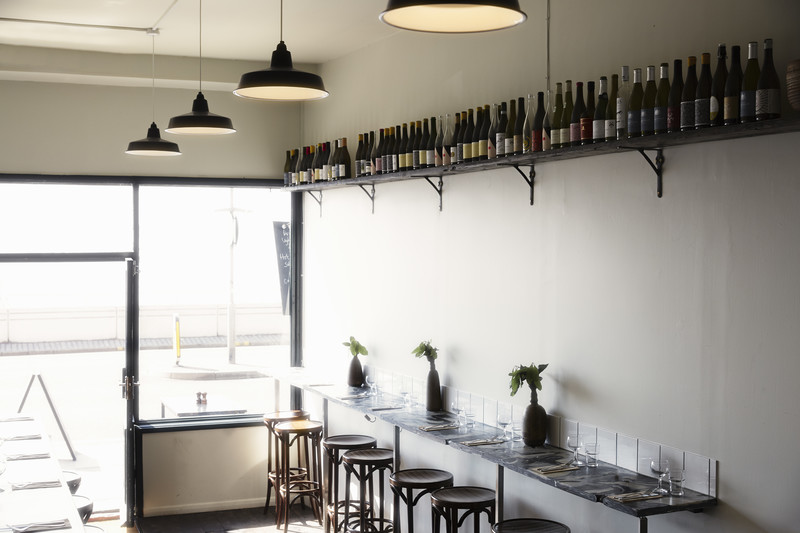 Back in the Old Town, if you're visiting Margate on a last-minute whim, Dory's is a bonus in a town where restaurants can be booked up weeks in advance. Overlooking Margate Sands with sea and sunset views, the small seafood and wine bar (with outside seating) keeps tables back for walk-ins. What appears on the daily changing blackboard menu is dictated by the season and what the day boats bring in, to be served raw, pickled, smoked, confit or cured. A few doors away, and also with a first-served policy and outside seating is GB Pizza, happily re-opened after a devasting fire. Most of the thin, crisp, wood-fired pizzas are topped with carefully sourced ingredients (many from local producers) and gluten-free versions and vegan cheese mean no one's left out. Or, for a great-value takeaway, nab a place in the permanent queue at Peter's Fish Factory on the seafront to satisfy your yen for seriously impressive fish and chips.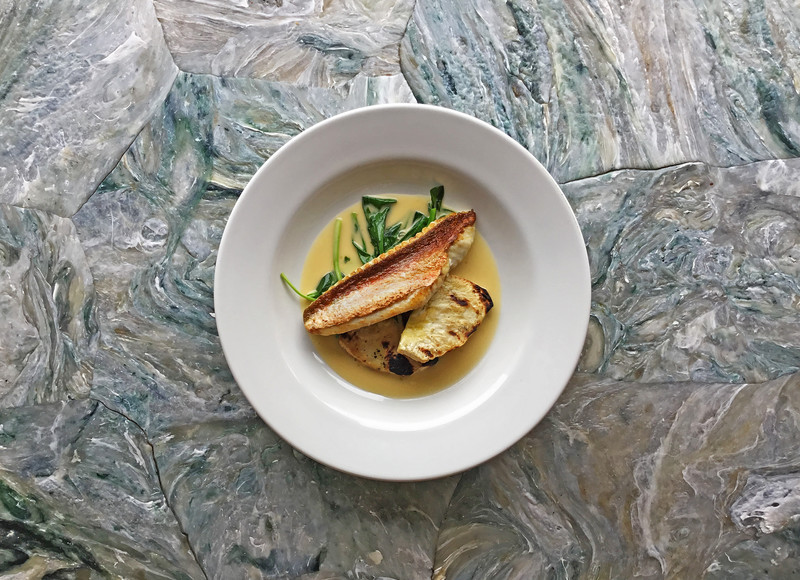 The tiny dimensions of Dory's older sibling, Angela's, combined with fish cookery that is simplicity itself – turbot with hollandaise, lobster in garlic butter – means that booking ahead is pretty much a requirement. The same is true of Bottega Caruso, one of the first of Margate's high-profile restaurants to drop anchor. Simona Di Dio and Harry Ryder's family run 'little Italian kitchen' in the Old Town has become a destination for anyone seeking the true flavours of Italy's Campania region. Next door but one is their deli, La Cantina, the place to go for fresh pasta, cured meats and wine and many other Italian goodies to take home.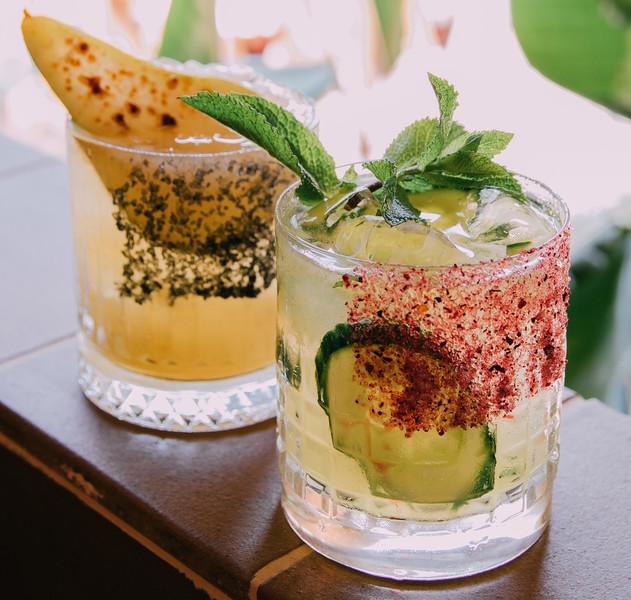 Sun's over the yardarm? Margate's chilled out beachy vibe is wonderfully captured at Little Swift. With its outside seating and views over Margate Sands (and famed sunsets) this is without doubt the best spot in town for excellent creative cocktails and a sharp beer selection. A stagger away is Mariachi, Chris and Mairead Hayden's hip tequila and mezcal bar at the top of the High Street. Here Mexican-style cocktails are made with the best additive free agave spirits and balanced with juices freshly pressed daily.