Arrive at Exeter by train, and The Exploding Bakery Cafe is more than likely going to be your first port of call when it comes to a reviving coffee. Located outside Exeter Central Station, this long-established landmark showcases many of the UK's finest coffee roasters, but also offers kindly priced lunch dishes such as dhal soup with bread, keen frittatas, and a range of cakes. These include chocolate almond brownies hailed the best in Britain and which are now on sale at London's Fortnum & Mason.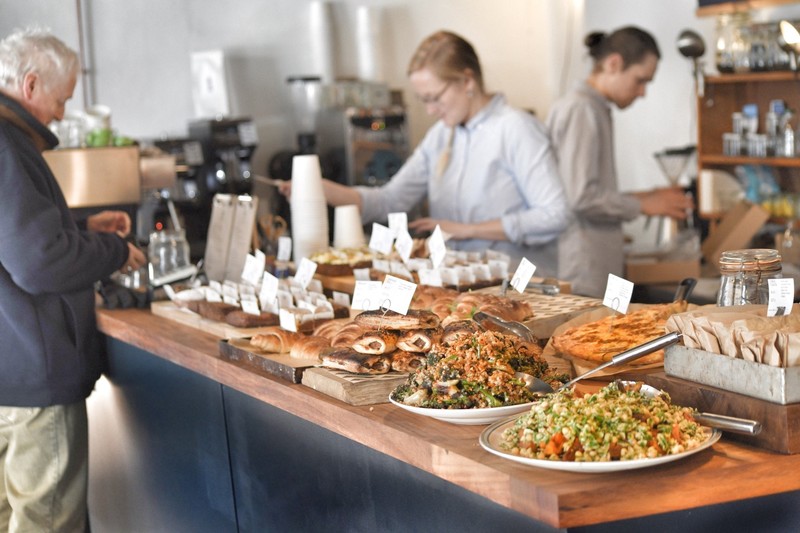 Incorporating a letterpress printing business, The Press House in Fore Street has certainly put its stamp on Exeter's thriving cafe scene. Before you purchase the bespoke stationery, enjoy an expertly made coffee with brunch dishes, from pancakes with blackberries to almond oat crumble.
For beans roasted on the premises, head to Heavitree Road, where the compact Exe Coffee Roasters shop and cafe serves the convivial sounding Neighbourhood Blend alongside pastries and doorstep-size wedges of coffee cake.
The regenerated Quayside area of Exeter has become a destination when it comes to food and drink venues, with more than a dozen local businesses, including a microbrewery tap, cafés and restaurants.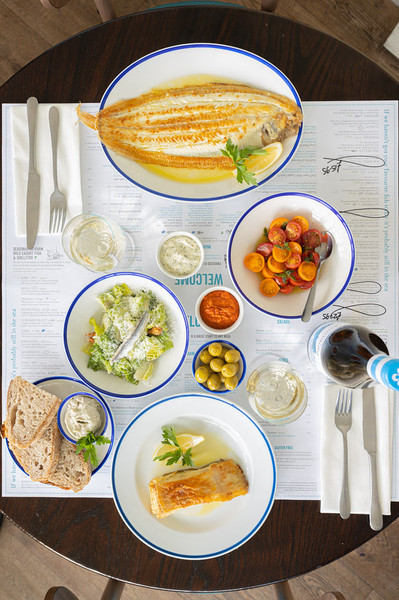 Mitch Tonks's Exeter branch of Rockfish – this is an independently owned group now numbering eight sites – is a must when it comes to casual quayside dining, with much of the fish and seafood sourced from Dorset, Devon, and Cornwall.
If it's a waterfront pint you're craving, walk from the quayside along the Exeter Ship Canal to the legendary Double Locks, an idyllic red-brick pub with a huge beer garden that's perfect for watching one of the largest fireworks displays on bonfire night.
For a locally brewed pint in a genuinely historic space, the 700-year-old Turk's Head next to the Guildhall takes some beating. It was once a favoured watering hole of Charles Dickens, who is said to have drawn inspiration from a pub employee for his 'Fat Boy' character in the Pickwick Papers.
The compact pizza restaurant The Flat on Fore Street serves some of the best vegetarian and vegan food in Exeter. Try the folded sfilatino with its generous topping of mozzarella, smoked cheese, artichokes, parmesan, mushrooms, thyme, walnuts, vegan sausage and rocket.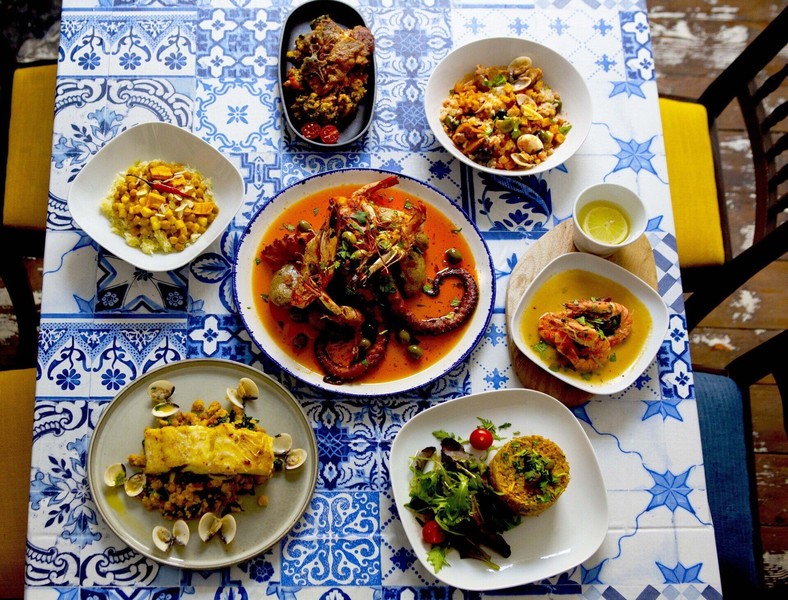 Then there's the intimate and bustling Cork & Tile wine and tapas bar on Gandy Street, which has brought a taste of Portugal to the backstreets of Exeter. Combining local produce and Portuguese ingredients, best-sellers include roasted half chicken in lemon sauce and confit garlic octopus with crushed new potatoes and 'abundant' olive oil.
Also in Gandy Street is Red Panda, a tiny Asian street food operation that packs a sizeable punch with its aromatic pork belly bánh mì baguettes and spicy tofu bao buns.
New Bridge Street is home to the increasingly popular Goto Japanese restaurant. Set against a vibrant backdrop of koi fish murals, expect local mackerel and wild sea bass sushi and sashimi, as well as top notch tonkotsu ramen and spicy soft shell crab with Korean kimchee.
Tucked away in Exeter's Southernhay area, close to the Cathedral, is locals' favourite Rendezvous, a wine bar and restaurant with its own secluded gardens. The meat, fish and vegetables are from the region and mains include roast cod with parmentier potatoes, hispi cabbage, cauliflower purée, vine tomato and lemon and herb butter.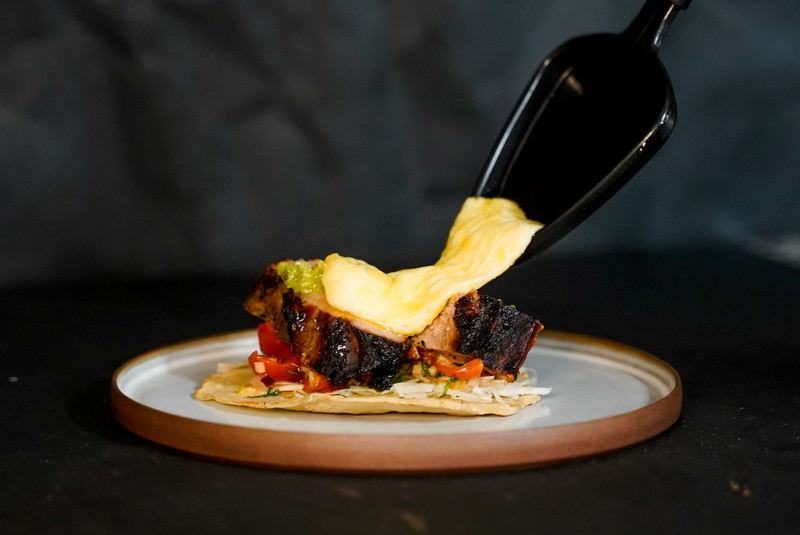 An 'immersive tasting menu experience' is the promise at Stage on trendy Magdalen Road, with four courses offered at lunch or six at dinner. The dishes often depend on what the chefs have grown in their garden, but recent offerings are cucumber gazpacho foam, house made beef jerky and cucumber relish, buckthorn gnocchi, and chicken and bean broth.
A few doors down from Stage is one of Exeter's best tapas bars, Calvo Loco, dishing up Spanish classics with a twist such as fried squid with salsa verde or tempura aubergine with a molasses dressing. Stage is a new entry to the Guide with cooking beyond what might be expected of a local gem.
Gus Lara's buzzing Mexican restaurant Taco-Macho, meanwhile, has long been an Exeter favourite with the locals. Earlier this year, it moved from Fore Street to New North Road. Burritos and tacos are still the draw, as are nachos - try the blue corn maize tortillas with beef chilli and all the trimmings.

Surrounded by around 90 stunning acres of parkland on the outskirts of the city is Winslade Manor, a 19th century mansion with a sumptuous restaurant headed up by award-winning chef Matt Mason. Local Creedy Carver duck breast with confit duck leg pastilla, anise braised white cabbage, confit orange, caper and raisin vinaigrette is typical of the style at this fine dining destination.