A tour round the eastern half of Cornwall is best started along the north coast, where the county catapulted itself on to the gastronomic map a couple of generations ago. The little fishing town of Padstow, a miniature maze of narrow streets, fronted by golden sands and a working wharf once slumbering in gentle isolation, could scarcely have guessed what was about to hit it.
Rick Stein's Seafood Restaurant is practically the first thing you will see as you motor into town, a picture of harbourside tranquillity without, hive of seafaring activity within. Serving the local community and – it sometimes seems – the whole nation, it's been a Cornish fixture since 1975. Expect traditional and more adventurous treatments of the day's catch. Possibly even glimpses of our garrulous host.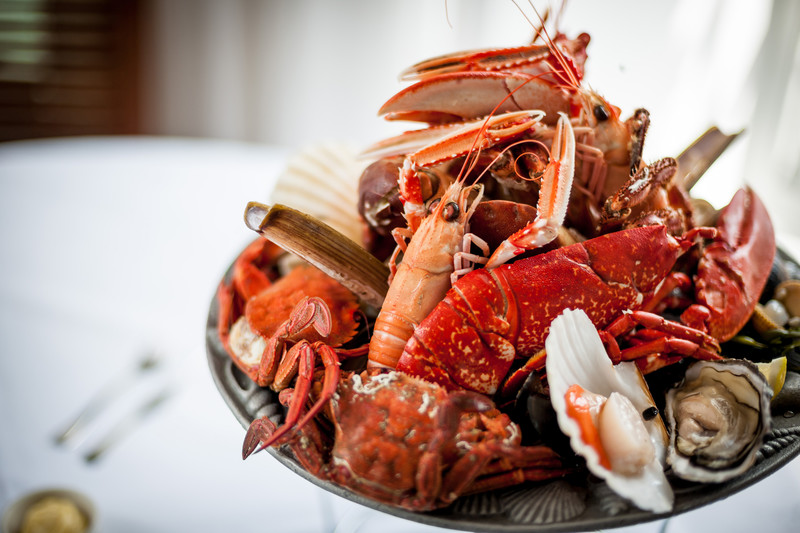 Ensconced within the tiny town centre, in a Georgian townhouse with many rooms, Paul Ainsworth at No. 6 is the go-to address for exuberantly innovative Cornish cuisine, full of wit, precision and the enjoyment of assertive flavour, all courtesy of the multi-talented head chef Chris McClurg. The Fairground Tale dessert, a fantasy spread of delights served partly on a little merry-go-round, is worth the mileage to Cornwall.
In the peaceful village of Rock, overlooking the Camel estuary, Ainsworth also runs The Mariners, a dining pub with a first-floor balcony overlooking the idling waters. Expect superior pub dishes, including a Little Sailors menu.
Over in Port Isaac, one of Britain's premier-league chefs, Nathan Outlaw, has two venues. The original restaurant, now Outlaw's New Road, offers a magnificent set menu of energetically creative seafood dishes, perhaps centring on a double-act of monkfish on the bone with peppered roast chicken. Outlaw's Fish Kitchen, set in a fifteenth-century fisherman's cottage, does small seafood plates that look to the furthest horizons – cured gurnard tostada is dressed with pumpkin ketchup, lime and chilli.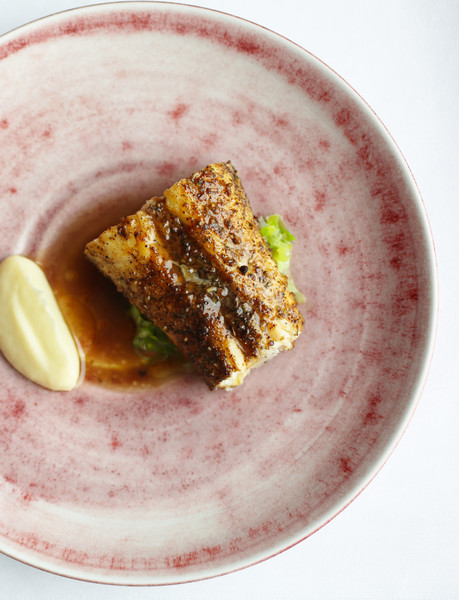 For a state-of-the-art experience of contemporary British dining, nothing could be more in-the-now than a rambling Cornish farmstead. Coombeshead Farm is 66 acres of industrious pastoral activity, including a stone-walled dining-room barn, where the Mangalitza pork dishes, perhaps the loin with swede and brassicas, are a revelation.
Overlooking two miles of surfing beach, the Watergate Bay Hotel is now home to Emily Scott's restaurant, jewel in the crown of a quartet of dining options. Her dynamic, flavour-first dishes major in locally landed fish and seafood, with truffle-buttered scallops and baked hake among the enticements.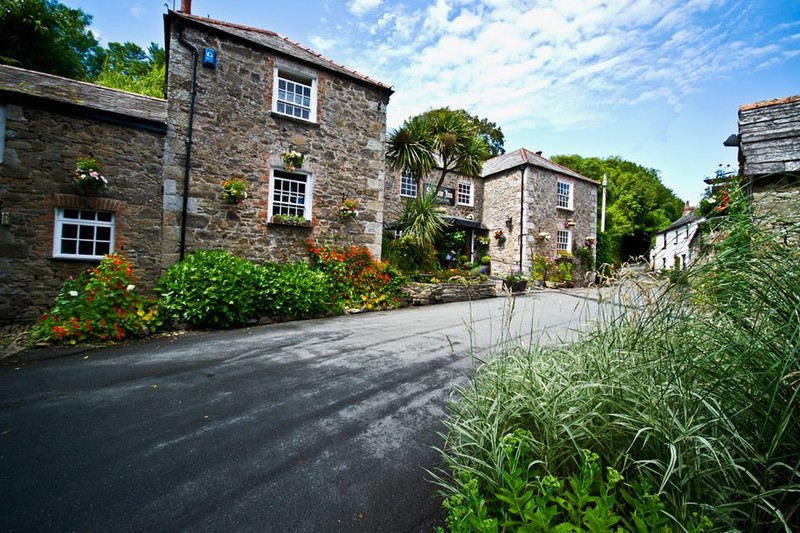 If you should tire of the seaside crowds and the superstar dazzle, head a little inland to St Kew, where the village inn of the same name, dating from the Wars of the Roses era, offers the best of Cornish produce in the pub idiom, with main courses – Newlyn fish, pork chops or sirloin steaks – cooked over a changing menu of gourmet woods. A little further east, the St Tudy Inn brings whole new sparkle to classic pub food, with generously laden fish stew, and fish and chips to beat the band.
Venture as far inland as Truro, and don't miss Tabb's, a backstreet neighbourhood spot run by Nigel Tabb, whose menus of modern bistro food, from duck rillettes and celeriac remoulade to dark chocolate marquise with cardamom ice-cream, are well worth the journey.