It is estimated that there are around 17 million shipping containers around the world, although only one-third are being used to transport goods. Due to the high costs of shipping them back to their place of origin, discarded containers tend to remain stacked up in ports and left to rust, but a number of entrepreneurial restaurateurs and chefs are transforming these stainless-steel boxes into restaurants across the UK.
From lobster rolls at Riley's Fish Shack on the beach at Tynemouth to Elliott Lidstone's contemporary fine dining at his 18-cover Box-E restaurant on the quayside at Bristol's new box-park Cargo, shipping container eateries are springing all the time. Built to withstand the elements, cheaper to run and easy to increase in size by stacking or cutting, shipping containers are especially attractive to startup restaurants testing the market before taking the bigger step to open a bricks-and-mortar business.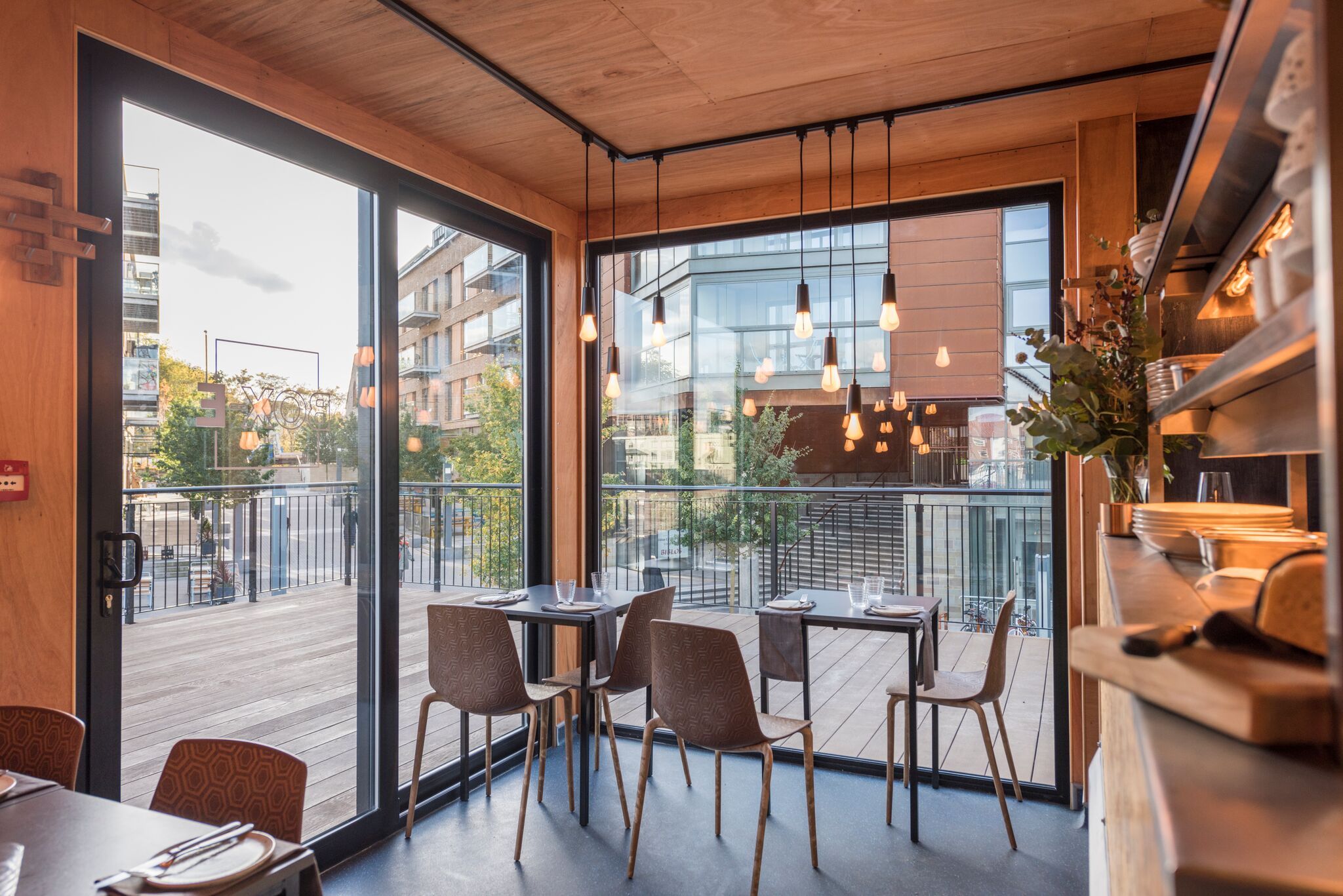 For Elliott and Tess Lidstone, the size and flexibility of shipping containers attracted them to the Cargo area of Bristol when they opened Box-E in 2016. More used to working in large kitchens with a brigade of chefs (he previously worked at L'Ortolan in Berkshire), Lidstone now cooks solo in the tiny kitchen of his compact, 18-cover restaurant.
'We'd been looking for some more flexible rental opportunities, similar to those available in London, and when we saw the plans for Cargo we knew it was right,' says Tess Lidstone, who runs front-of-house while husband Elliott cooks. 'It's also nice not to be tied into a ridiculously long lease and the smaller scale means it's possible to do it ourselves.'
Lidstone says there are pros and cons of working in such an intimate and temporary space but it all adds to the challenge.
'Such a confined space can create a great atmosphere even with only a couple of tables, plus Elliott can do all the cooking alone and people's proximity to the kitchen means that they really interact with how their food is produced.
'On the downside, everything has to have a place and if it's not in its place then the system breaks down a bit. Also, we have minimal storage so have to place smaller orders more often. That said, the upside of limited space means that everything is always super fresh, so it's not all bad!'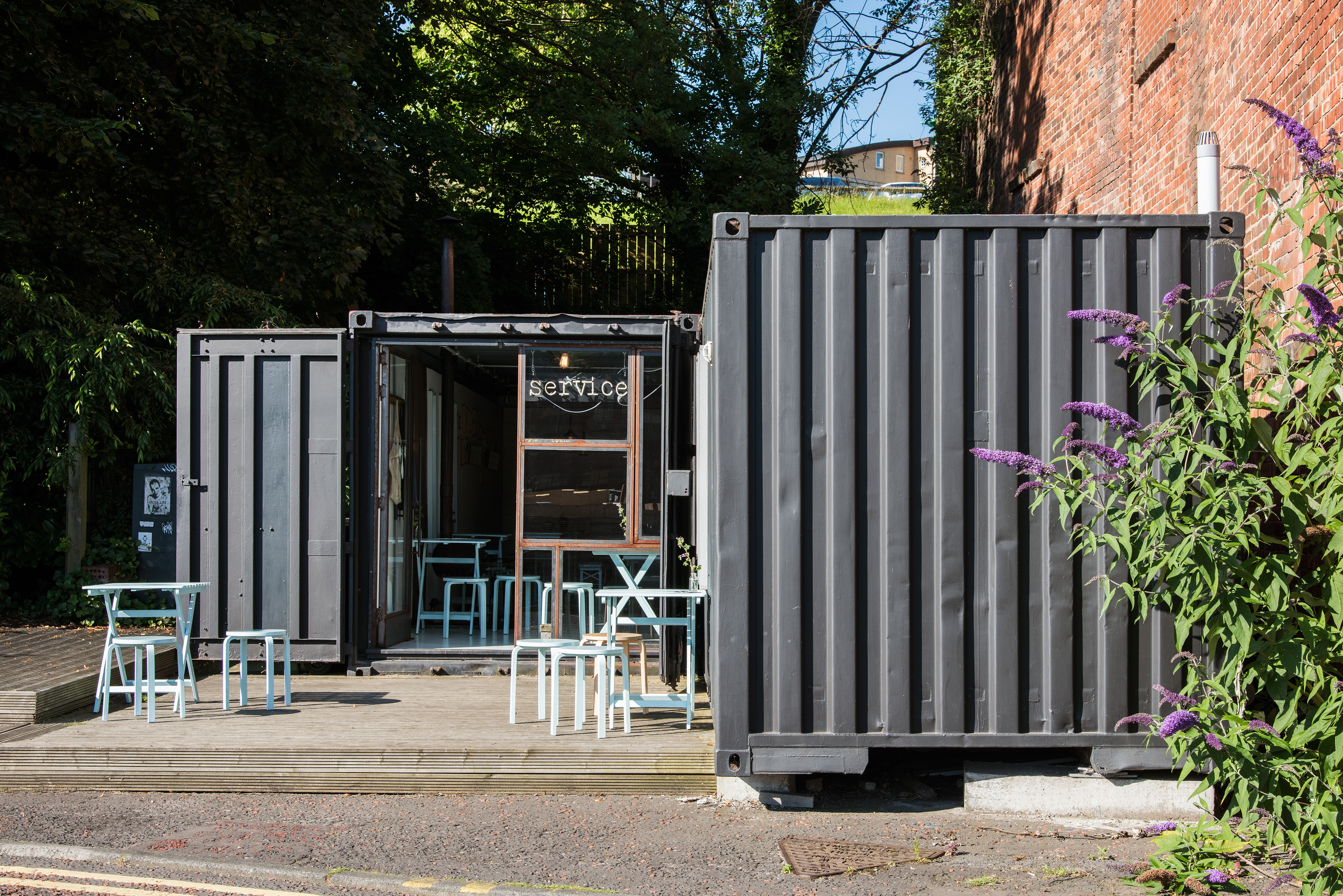 In the Ouseburn district of Newcastle upon Tyne, Anna Hedworth has gained a national reputation for the seasonal dishes served in her two-container restaurant Cook House. Self-taught chef Anna started out running supper clubs and writing a blog, but the low cost of the converted shipping container gave her the opportunity to open her own place.
'The ability to open my own space without having to spend a fortune or borrow money was part of the appeal. I had been looking at regular restaurant spaces that I couldn't afford, when it occurred to me that the answer might be a bit more DIY. I opened on a shoestring budget with domestic equipment,' says Hedworth. says Hedworth.
'It has been a brilliant decision. People love the space, customers engage with me and their environment much more than they would in a regular restaurant space. It has allowed me to keep my overheads incredibly low and make a success of the place without any borrowing or financial burdens.
'I think this new wave of taking a DIY approach to starting food businesses is brilliant; whether it is in a shipping container, a boat, a tent or anything else weird and wonderful, it allows people to get up and running relatively quickly and easily.
'It's not easy, but it is inherently doable and it has generated a new creative, "meanwhile" movement in food that is fast moving, varied and exciting.'