Recently, I've seen signs of service charge creep in London restaurants. Last week, at three consecutive central London venues, the bill arrived with a 15% service charge. Elsewhere I've noted 12.5% has nudged up to 13%. I hope we are not going the way of the USA?
It is now almost impossible to pay any restaurant bill in New York without being confronted with a payment tablet asking for a 20, 22 or 25% tip. This goes for whether you liked the service or not - you are expected to tip. If you want to eat well in a New York restaurant, it means there is little escape from the $100+ per person bill. I visit New York two or three times a year and keep an updated list on where is good to eat. With a tip adding 20%+ to the bill, combined with the low pound to dollar rate, getting the most bang for my buck means research is essential. Here are my top recommendations from a September trip.



Roosevelt Avenue, Flushing.
Take cash and tips are not expected.
You can eat extremely cheaply if you're into street food and venture outside the main tourist areas. Flushing is home to New York City's largest Chinese community, primarily East Asian, specifically those of Chinese and Korean descent. The commercial heart of the area is the intersection of Main Street and Roosevelt Avenue, which extends for several blocks in all directions, and is a major Asian shopping mecca, a vibrant mix of restaurants, butchers, fish mongers, bakeries, greengrocers, karaoke bars, bubble tea outlets, hair salons, nail bars and more.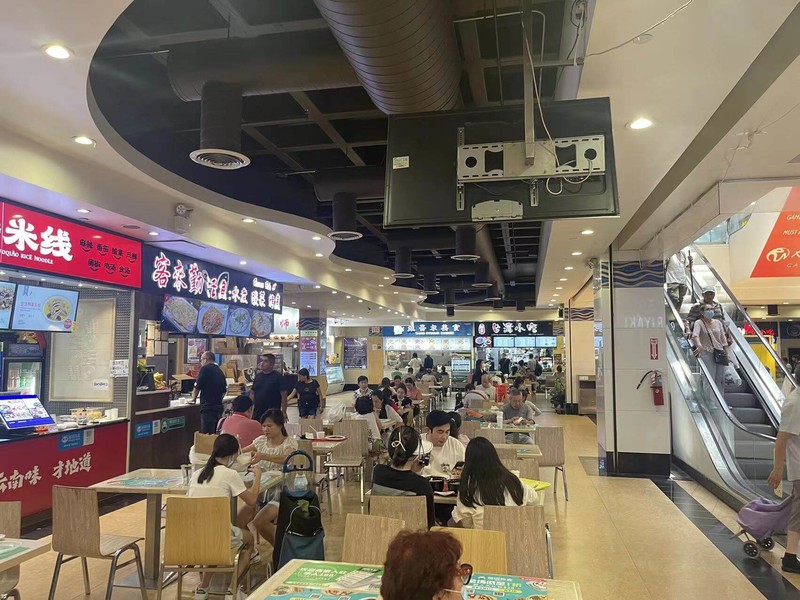 We headed to the New World Mall, a three-story shopping centre, mercifully air conditioned on such a very hot day, featuring a massive Asian supermarket and an extraordinary food court with over 32 food vendors – notably Thai, Vietnamese, Chinese, Korean and Japanese. We ate cheaply and well – silky pork dumplings and fabulous noodles – and bought pineapple buns, custard tarts and lotus leaf-wrapped sticky rice from various street outlets to take home.



Greenpoint, Brooklyn.
Just under $100 a head, with 22% tip.
Flanked by warehouses and located where the Williamsburg and Greenpoint neighbourhoods meet, Rule of Thirds is a spacious 85-seater Japanese izakaya and sake destination, and it is hugely popular. We chanced our luck as early doors walk-ins and just bagged a table in the canvas-awned courtyard. We loved the lively, informal vibe, the inventive cocktail list that delivered the Douglas Fir–Banks (sesame shochu, gin, peach, vetiver, lime, umeboshi, douglas fir) and The Hashira, a complex riff on a negroni, and the delicious, perfect-for-sharing dishes.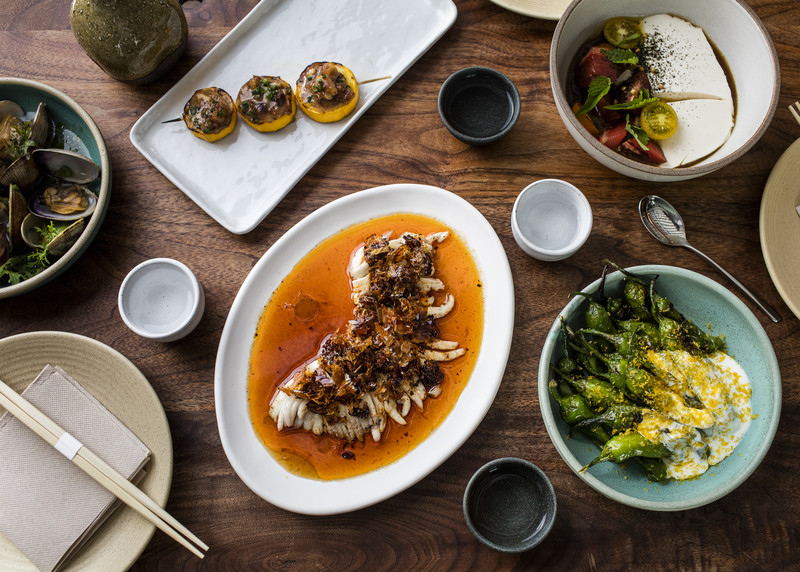 From 'binchotan' came skewers of chargrilled duck hearts with soy, garlic and chili. 'Smaller' brought a particular highlight, chilled house-made silken tofu with sherry wafu, sweet peppers and katsuobushi, while 'larger' produced a delicious hamachi collar brushed with miso butter, yuzu kosho and oroshi.



Flat Iron District, Manhattan.
For a celebration, $250 a head with 22% tip.
K-Town (Korea Town) is a two-block area in the low-30s on Manhattan's East Side, now mostly famous for late-night karaoke and all-you-can-eat barbecues. But in the Flat Iron District, south of K-Town, Korean cuisine has benefitted from a fresh new look by forward thinking Korean chefs with global backgrounds. The first to open was the casual Atoboy (in 2016) with its high-end sibling Atomix (ranked eighth in The World's 50 Best) following in 2018. Keen to try this fascinating new trend, we booked Oiji Mi, chef Brian Kim's stylish, spacious and gently lit dining room offering a five-course, fixed-price menu (with three choices per course).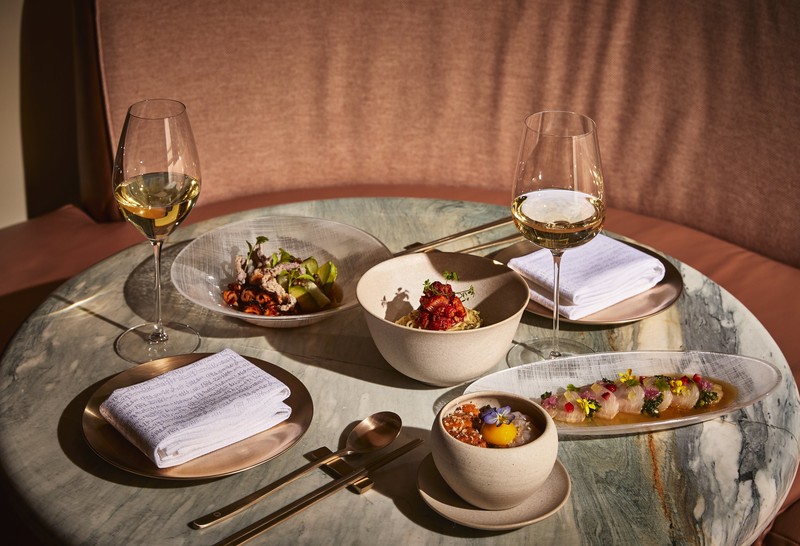 Fabulous dishes ranged from a scallop naengchae with red crab, jelly fish and cucumber to a blissful chili lobster ramyun with scallion, garlic and cucumber, and a more traditionally conceived, but equally delicious, dry-aged duck with ssamjang kale, beech mushroom and date red wine jus. A new experience, too, was the chance to try various artisanal soju – the Korean spirit distilled from grains.