It's not to take away from the utter joy of a wine list, but how wonderful that choosing not to drink alcohol for whatever reason no longer means a glass of water or something wholly unrelatable with what's on your plate.
Here Tessa Allingham explores eight restaurants whose soft drinks and pairings might surprise, and that you'll remember as clear as a bell the next morning. Who's offering something interesting in your area? We'd love to know.
L'Enclume, Cartmel
'I try and take people to a different country for every soft drink, just as with the wine pairing,' says head sommelier at L'Enclume, Valentin Mouillard.
Earthy beetroot is combined with brightening blackcurrant, redcurrant and nasturtium from Our Farm. 'The idea was basically to make a pinot noir!' says Valentin. 'It's a super-interesting drink and works very well with our venison tartare which is quite gamey and has coal oil for smokiness, caper-cucumber jam for sweetness, fermented cucumber for freshness, nasturtium for a touch of spiciness.' Kombuchas take guests to Japan via Indian darjeeling tea and Taiwanese milky oolong. 'We showcase true kombucha, we don't mix the teas with other flavours,' says Valentin. Results are 'incredible', he says. 'Oolong has a coconut-vanilla flavour, but after fermentation you get stone fruit and mango, lychee, pineapple. With Darjeeling at first there's grassiness, a caramelised flavour and hint of bitterness, but when you ferment it you get peach, apricot.' He pairs the Darjeeling kombucha with L'Enclume's complex dish of seaweed custard with beef broth and bone marrow gel, Porlock oysters, sugar kelp and caviar. 'The dish is a bomb of umami, and the kombucha gives a balancing acidity. It's a magic pairing.' At the end of the 15 or so courses, a cordial made from preserved apple marigold is welcome in its simplicity, and lands guests back in Cartmel. 'It's mellow, and it showcases how the purity of an ingredient is interesting.'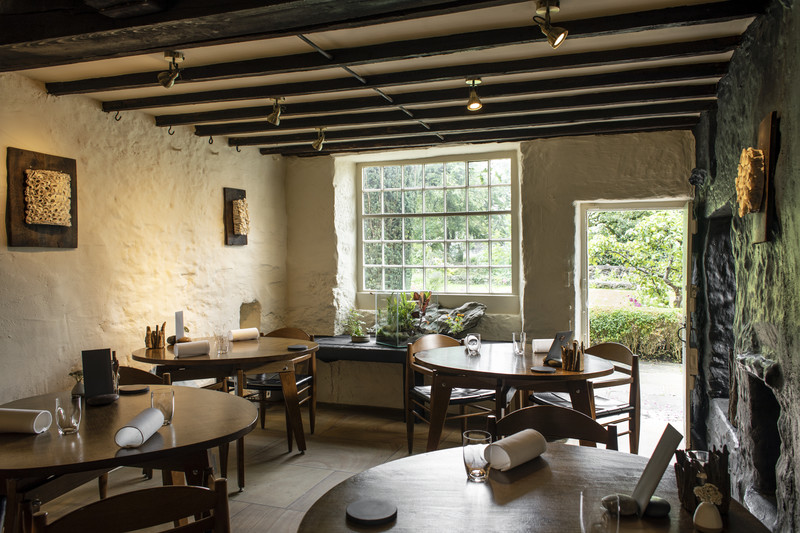 The spring menu, with soft pairings developed as carefully as the alcoholic ones, is imminent at this Hackney restaurant. Expect sips of discovery, complete with tasting notes, that are testament to the creativity of Gabriel Waterhouse and his team. A lightly seasoned mint tea infused with rosemary, thyme and a hint of white wine vinegar will pair with Herdwick lamb belly, black garlic, Tokyo turnips, Puy lentils and lamb broth. 'It's reminiscent of mint sauce,' says Gabriel, 'and serves the same purpose to cut through the fattier parts of the lamb.' Poached cod with morel mushrooms will be served with a morel consommé made by steaming sliced chestnut and morel mushrooms with lemon and thyme in a vac-bag, then passing the clear liquid through muslin. A similar drink, deliciously savoury and served in a whisky tumbler with a big block of ice, triumphed alongside a dish of truffle custard and roasted hen of the woods on the winter menu. A delicate black tea kombucha will be poured alongside a dish of calçots, three-cornered leeks, wild garlic, russet apple, Baron Bigod fondue and reduced apple. 'We ferment the tea carefully so it's not too acidic and carries enough sweetness to contrast with the onion-y notes,' says Gabriel. 'It reminds me of a keeved apple cider with the fermentation finishing inside the bottle and the sweetness to match.' Swing between soft and hard pairings as the desire takes you – the mood here is as chilled as the vibe is cool.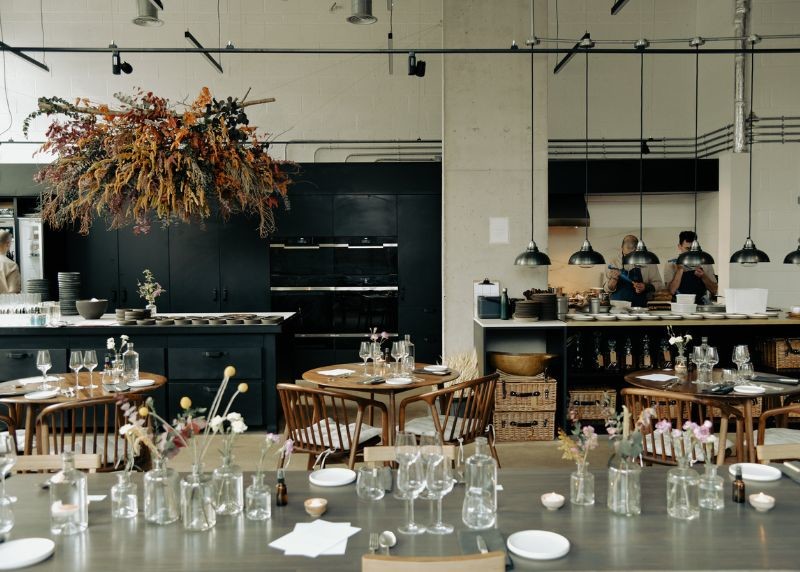 Sommelier Maria Boumpa is amping up the soft pairings at Rafael Cagali's boundary-pushing restaurant Da Terra. Brazilian ingredients shine, as you'd expect, but the scope is wide. Kombucha becomes 'a bit more Brazilian' with the addition of yerba mate leaves, while tepache, a fermented drink made from pineapple rind, is blended with fresh pineapple juice and fermented honey, and infused with caju, the fruit of the cashew nut. 'It gives lovely weight and texture,' says Maria. 'We pair it with a coconut parfait with barbecued pineapple.' A favourite of Maria's is rooibos tea sweetened with oxymel (honey, apple cider vinegar, herbs) to drink with a goats' cheese flan with guava and a fennel cracker. A combined hard and soft pairing might work for those who'd like a little wine with their meal.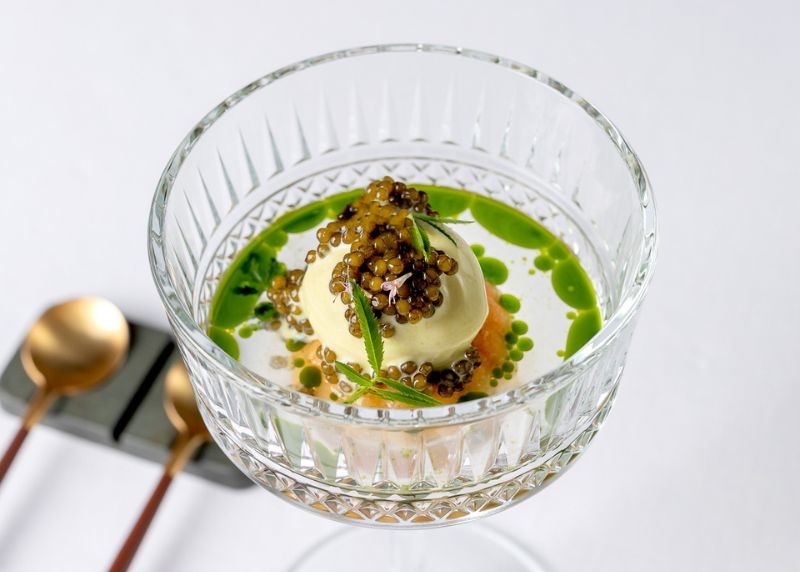 La Dame de Pic, Tower Bridge
This innovative restaurant dipped its toes into the world of soft pairings last September to create what uber-chef Anne-Sophie Pic calls 'aromatic dialogues' between food and drink. Served alongside the six-course Journey and eight-course Voyage menus, the Imprégnation Absolue menu includes infusions, coffees, tonics and cordials made using the full arsenal of kitchen techniques – steaming, smoking, marinating, steeping – to heighten flavour. 'People are happy to be brought on the journey to the non-alcoholic world,' says head sommelier Elise Mérigaud. 'They feel special, not put aside because they do not drink alcohol.' A Pentire 'Seaward' and tonic with lemon cordial opens proceedings alongside Cornish mackerel with Douglas fir, notes of woodruff, grapefruit and seaweed matching the fish. Prized Japanese hon gyokuro tea is poured with a dish of 'berlingots' pasta parcels filled with Baron Bigod cheese with watercress coulis, ground ivy and smoked pine oil. 'The tea reveals the green notes of the dish and its dry notes contrast the creaminess of the cheese,' says Elise. 'The umami finish matches the pine.' Anyone for coffee? The floral, berry and red citrus notes of Panamanian geisha coffee make venison with myrtle, juniper and double Meyer orange sing. 'There's a hint of toast on the finish too, and it matches the citrus garnish,' says Elise.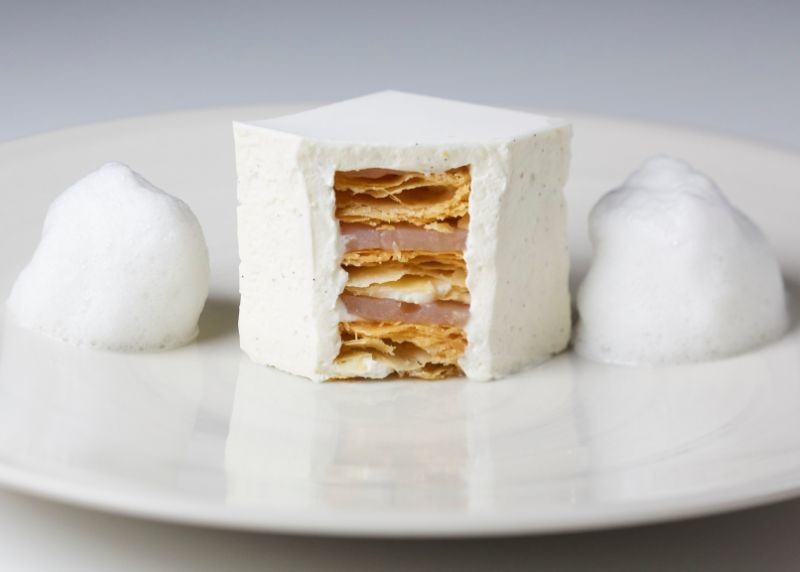 'Many of our guests find a flight of six glasses of wine too much,' says Vita Gargiulo, general manager at this serene Korean restaurant. 'But they want drinks to match the food.' Cue the development of a soft pairing at Sollip that GFG inspectors described as 'stunning'. A quince soda blended with black tea, yuza and sprinkled with long pepper is a hit with barbecued squab with gochujang chilli paste, and mugwort tea with fermented apple juice brings out the best in a turbot dish. 'The fish is pan-fried in butter with horseradish and squid-mussel purée,' says Vita. 'Apple and horseradish go well together, and mugwort is floral, like chamomile.'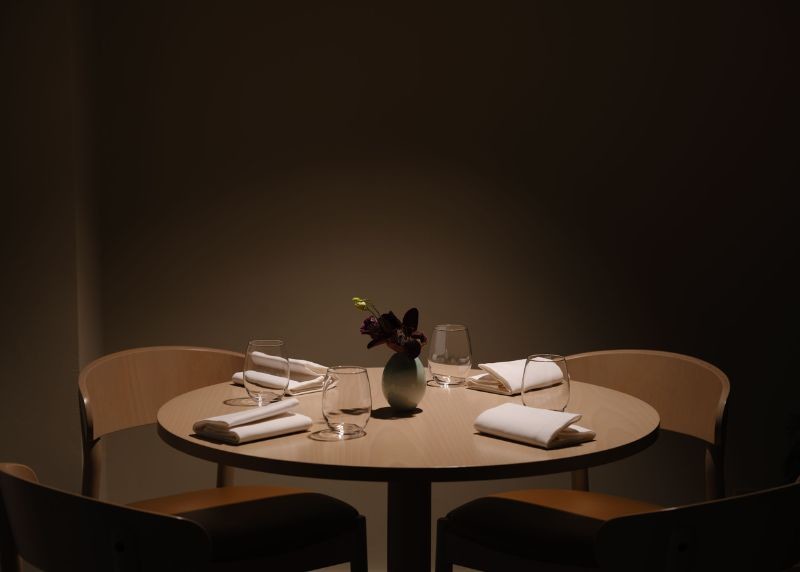 Lively Dishoom is all about capturing the pacy personality of the Irani cafes of Mumbai. Bacon naan rolls, parsi omelettes and buttery maska buns fly out early doors, following without pause for breath it seems into an all-day menu of grills, biryani and curries. Lassis which come either edgy with salt and cumin or sweet with rose and cardamom calm the spice in the turmeric-chilli-ginger-garlic layers of the Dishoom chicken tikka, or the indo-chinese flavours of chilli chicken. 'The kala khatta sharbat made with kokum fruit juice, chilli, citrus and salt ticks all the boxes of sweet, sour, salty, spicy and refreshing,' says bar operations manager – or daru walla in Dishoom terms – Jake Odlum. 'It goes really well with creamy dishes like the house black daal.'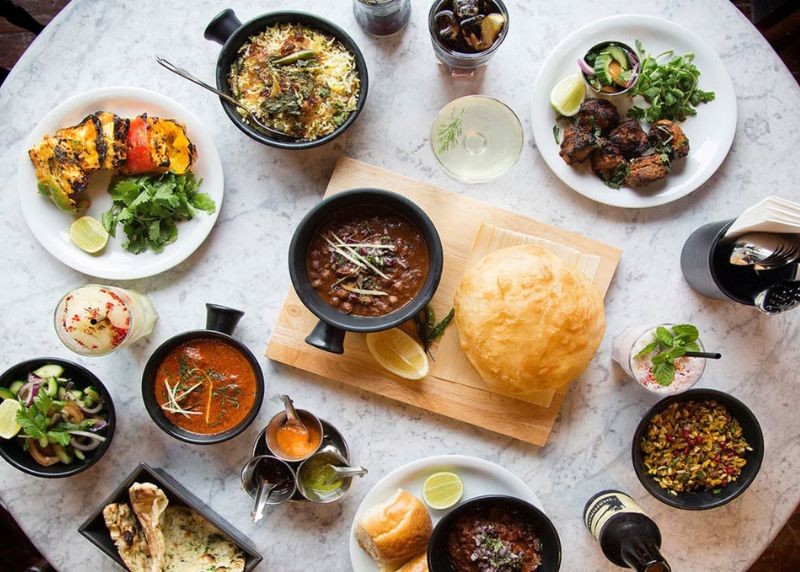 It was a decision to go teetotal themselves that led chef Luke French and his wife Stacey Sherwood-French to develop a soft pairing at their Sheffield restaurant, Jöro. The drinks are as inventive as the Japanese-inflected cooking at this cool, minimalist restaurant, so look out for house-made amazake, a fermented rice drink that's served with a chicken satay starter, and a 'not chocolate' made with pearl barley koji caramelised and cooked with Jersey cream to milky, umami-laden deliciousness. French describes it as 'like the best hot choc-Horlicks ever' and a luxurious match for a dessert of butternut squash sorbet with mandarin.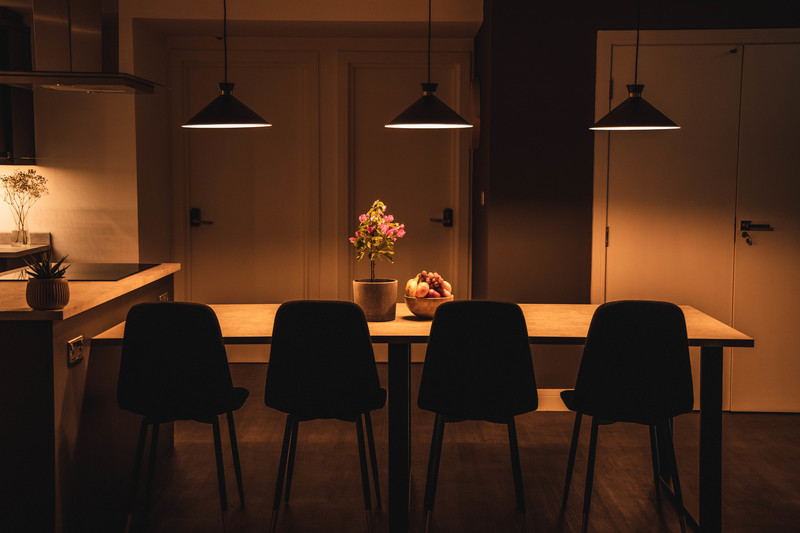 'Not drinking alcohol doesn't mean you don't like having fun,' says Wilsons chef-owner Jan Ostle. 'It's a common misconception!' Start a meal at this much-loved Bristol restaurant with a lively apple, fennel and hay spritz made by assistant restaurant manager (and soft pairings maestro) George Cook. 'It's got acidity, sweetness, body, it's a lovely aperitif,' he says. A beetroot-horseradish kombucha gives natural-wine vibes and is a winner with red meat such as locally culled fallow with pumpkin, while a milk punch seasoned with cranberry and dried pickled shiso will be offered with a rhubarb dessert about to go on the menu. The milk is split with an acid, George explains, the filtered clear liquid retaining body and richness without being milky, and becoming a vehicle for seasonings that can be adapted to various dishes.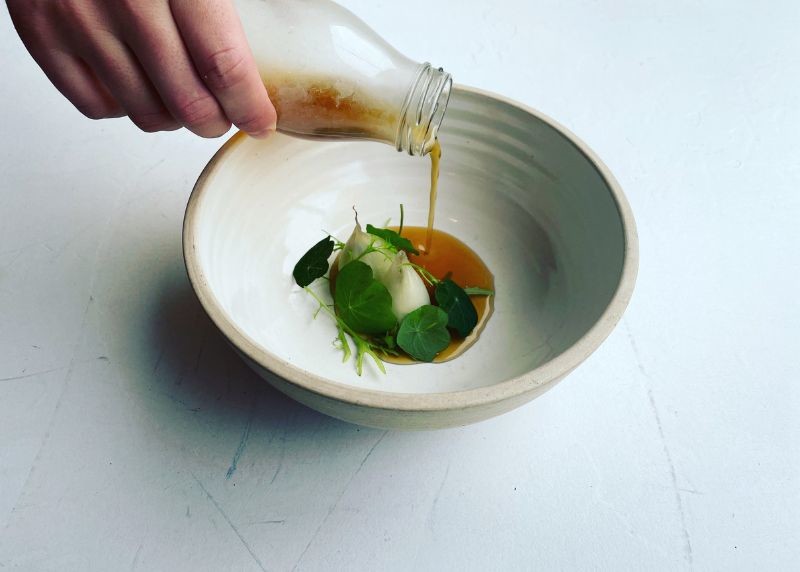 On our radar also is Vanderlyle, Alex Rushmer's plant-based restaurant in Cambridge where house-made kombuchas and cold-brew teas are offered as alternatives to wine. We'll report back as soon as we can get a table. We hear tempting things about the seasonal soft pairings at Cycene too where the option of a half-half flight sounds very appealing.
Sign up to The Good Food Guide Weekly to receive the latest restaurant news and updates from us.