TONKATSU
Originating from Japan, this sauce is savoury, tangy, fruity & sweet. 'Ton' refers to the deep-fried cutlet of pork with which it's typically served.
Where to try it
Kiku and Jin Kinchi serve classic tonkatsu.
PONZU
This subtle citrus-based sauce is made by simmering lime and yuzu juices with dark soy, rice vinegar and mirin. It's great for dipping gyoza, sushi or sashimi or as a dressing.
Where to try it
At Dinings in London's Marylebone, chargrilled shiitakes come with truffled salsa and ponzu jelly. At Mr Bao in Peckham, Tenderstem broccoli is drizzled with ponzu, while at Zuma, sliced seared tuna of velveteen texture is dressed in chilli daikon and ponzu. Head to Coast in Pembrokeshire for steamed scallops in ponzu dressing or to Liverpool's Etsu, where a bento box of seared tuna comes with ponzu sauce.
Cook this
Ponzu gives a citrussy kick to this simple recipe for steak with walnuts.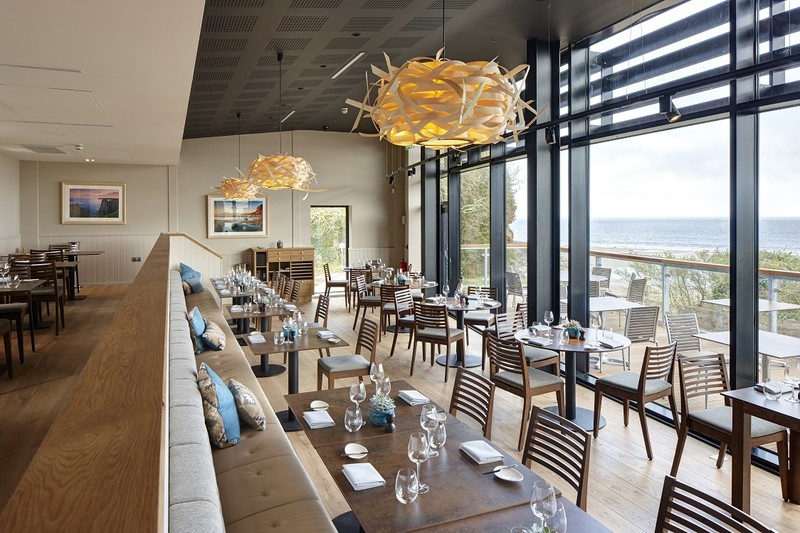 KALAMANSI LIME JUICE
This fresh and zesty variety of lime is popular in south-east Asia, especially in Malaysian cuisine. A hybrid between orange & lime, it's used in everything from marinades and salads to desserts.
Where to try it
The Box Tree in Ilkley pairs a Yorkshire rhubarb and ginger parfait with a kalamansi lime curd and granola.
SRIRACHA
This hot chilli sauce originates from Thailand where it's used for dipping spring rolls or for topping noodles. In Vietnam, it adds spice to banh mi or to pep up a pho, while in the UK, it's often added to mayonnaise.
Where to try it
Head to Wright Brothers in Spitalfields, where a sriracha mayo accompanies battered softshell crab, or The Lighthouse Restaurant in Derbyshire, where tandoori pork kebab is pointed up with sriracha and garlic mayo.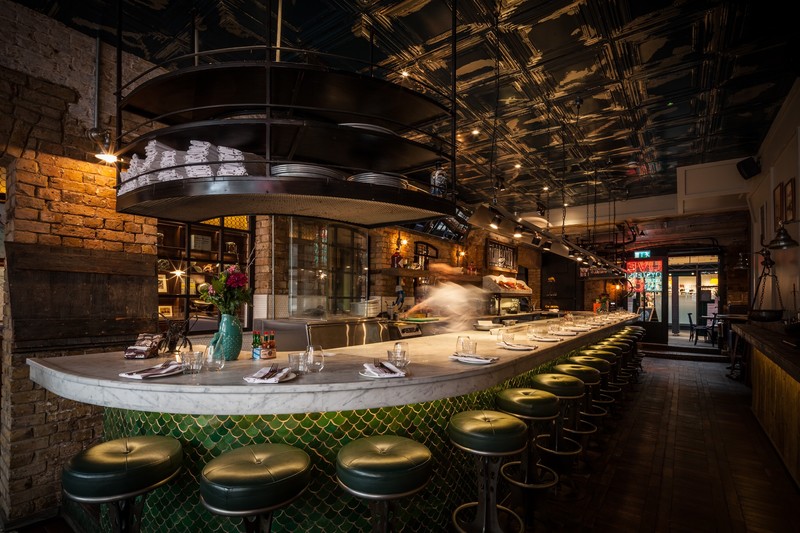 ZHOUG (ZHUG)
This bold, fresh herb and fragrant Yemenite spice paste is a blend of coriander parsley, garlic, cloves, cardamom, cumin and lemon backed up by a good chilli kick. It can be mixed in to dips, used to finish shakshuka or simply as a condiment to meats.
Where to try it
At The Barbary in Covent Garden, hot chargrilled naan bread is teamed with dips of zhoug and harissa.
Cook this
Zhoug is used to pep up this vibrant chicken pilaf with pomegranate. Alternatively, top homemade labneh with a drizzle of zhoug.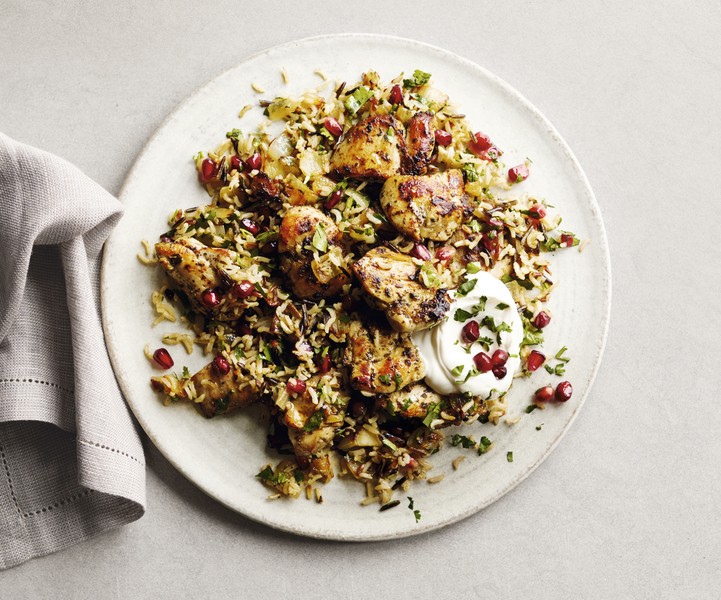 KIMCHI
A staple in Korean cuisine, this traditional side dish is made from fermented vegetables (cabbage, radish, daikon), mixed with garlic, dried chilli, sugar, rice vinegar, soy and fish sauce to give a hot tangy flavour.
Where to try it
A tuna and beef tartare is enlivened with kimchi at Frog by Adam Handling in Covent Garden, while at No. 5 in Beaconsfield, you'll find it mixed in to mayo to accompany torched mackerel with avocado purée. Cumbria's Forest Side uses kimchi to cut through a rich and gloopy pig's ear terrine, while in Brighton, you'll find it served with coddled egg at Silo. For sheer inventiveness, it's hard to beat the clear broth of kimchi and strawberry served with a poached oyster at The Man Behind the Curtain in Leeds. If that's too much, head to Yugo in Belfast, where a bao is filled with Korean fried chicken, kimchi, chilli sambal and cucumber.
Cook this
Kimchi brings a vibrant Asian flavour to these savoury Japanese pancakes with smoked salmon.
SHAWARMA SEASONING
This middle Eastern style seasoning blends black pepper, garlic, cinnamon, allspice, chilli and other spices. It's used in Levantine cuisine as a seasoning for grilled lamb or chicken, which is then stuffed into a wrap with tabbouleh, fatoush, houmous and pickles.
Where to try it
Chicken shawarma is served with couscous, red peppers, mint yoghurt, dukkah and kale at CSONS at The Green Café in Ludlow. In London's Fitzrovia, Honey & Co pairs slow-cooked shawarma lamb shoulder with burnt pitta, mint yoghurt and pomegranates.
Cook this
These chicken shawarma sandwiches by Yotam Ottolenghi are even easier when you marinate the meat in a ready-made seasoning.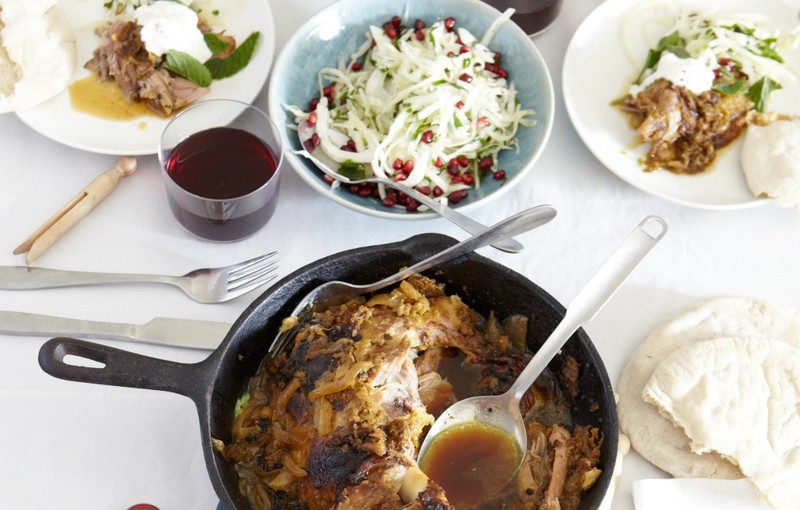 WHITE MISO
Made from soya beans that have been fermented with rice for two to three months, white miso is traditionally used in soups, but can also be found in salad dressings or as a marinade. Its creamy texture and sweet, lightly fermented flavour mean it's also cropping up in desserts.
Where to try it
At 108 Garage near Notting Hill, a chocolate crémeux is paired with a miso goat's yoghurt. Barbecued pineapple comes with a miso butterscotch and white chocolate snow at Yugo in Belfast, while Hackney's Jidori serves ginger ice cream with miso caramel, sweet potato crisps and black sesame praline.
Cook this
For a Christmas show-stopper, try this miso caramel, chestnut and chocolate snowflake.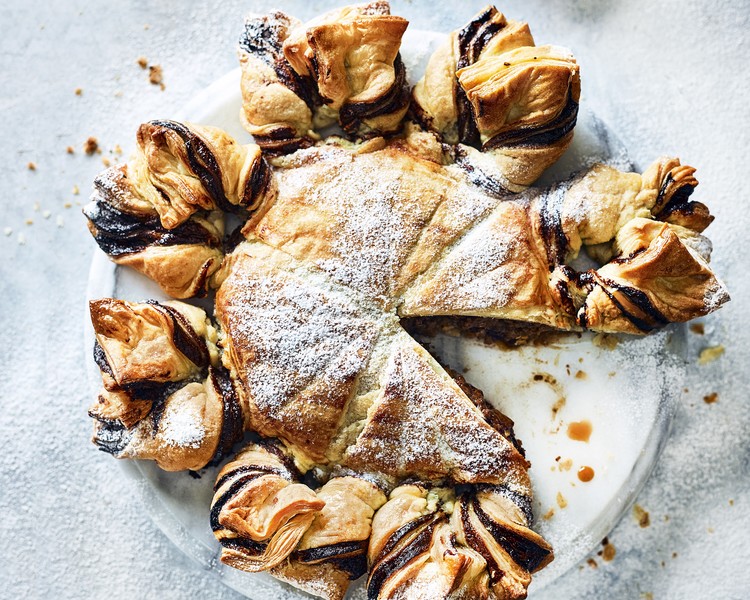 FEUILLETINE
The patissier's secret weapon, these leaf-like crispy flakes of buttery biscuit are brilliant in crunch bars, tarts & truffles.
Where to try it
At Restaurant Hywel Jones at Lucknam Park in Wiltshire, feuilletine adds crunch to a crème brûlée served with rhubarb jam, gel, purée and jelly, and a warm ginger doughnut to boot.
Cook this
Try coating dark chocolate truffles in feuilletine crumbs.
For more recipe inspiration, visit waitrose.com.