Want a fix of that most romantic of molluscs? Perch at the counter at the sleek Oyster Club in Birmingham, or the central bar at Rick Stein's much-loved Seafood Restaurant in Padstow. If you're in London watch your oysters (and the rest) being prepped at Cornerstone, Tom Brown's hit Hackney restaurant, from a seat at the counter, or go for sultry glamour at Bentley's smart downstairs oyster bar just off Piccadilly.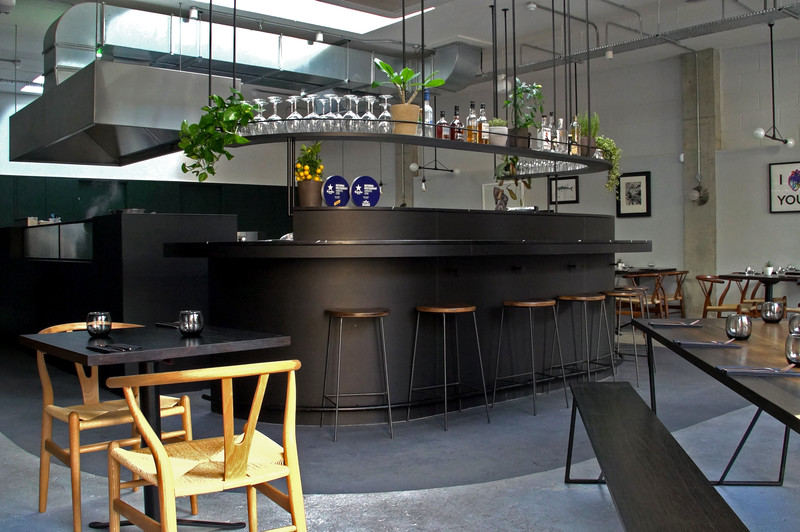 For off-the-scale energy and fun, squeeze onto a counter seat – you'll have to get up close and cosy here – at Kiln or Palomar, two ever-packed Soho spots where the buzz is as bold as the flavours (one delivers those of northern Thailand, the other the myriad flavours of Middle Eastern cookery). You'll find similar flair in the Mediterranean dishes at all four of London's Barrafina restaurants (they don't take reservations), ditto the counter at Sabor, Nieves Barragán Mohacho's wildly popular tapas restaurant just off Regent Street. In Cambridge, Alex Rushmer will join in the chat at Vanderlyle's intimate counter-top pass (there's space for just four), and in Tring take a ringside seat at refined Crockers, one of the GFG's strongest new entries this year. Go early enough for a pre-dinner sharpener at the restaurant's intimate 'secret bar'.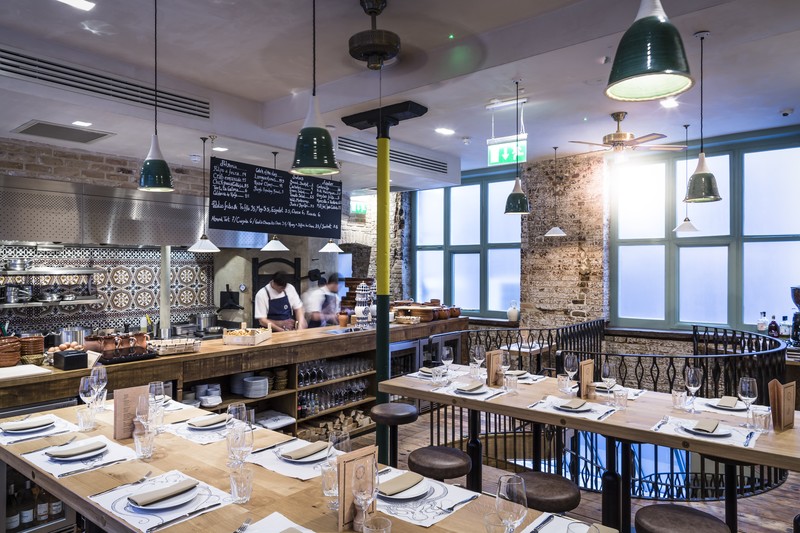 Want to push the side-by-side boat out further? Watch dessert wizardry happen before your eyes from the Kitchen Bench at Restaurant Sat Bains – there are just four high seats right inside the pastry kitchen at this remarkable Nottingham restaurant – or slip into Aulis, Simon Rogan's tiny little development kitchen-cum-restaurant either in Cartmel or Marylebone. Get up close to the creativity of James Knappett and his team at the tucked-away Kitchen Table (a counter with a dozen or so high seats wraps around the kitchen at the back of his Bubbledogs restaurant), for a very special evening out. Or be one of just 16 to gather around the wooden counter at the top of the former BBC Television Centre in Shepherd's Bush for the experience that is Endo at The Rotunda. The views of west London will take your breath away almost as sharply as the dazzling skill and engaging hospitality of sushi master Endo Katzutoshi and his chefs. You will come back down to earth having had an evening to remember…and plenty to talk about on the way home.
Published February 2020