The Good Food Guide 2006
Tom and Beth Kerridge moved to this white-washed pub on the outskirts of Marlow at the beginning of March 2005. He was previously head chef at the much-acclaimed Adlard's in Norwich (see entry), and so expectations were high from the outset. Low beams festooned with 'Mind Your Head' notices, plain furniture and undressed tables combine to retain the atmosphere of a country pub, as do the hanging baskets outside, but there the resemblances just about come to an end. An early inspection showed Kerridge already well into his stride. The menus are informed by a nicely judged mixture of unpretentious modern British and rustic French dishes. Superbly fresh crab fondant, a pâté with whole pieces in it, comes in a glass pot and is accompanied by brown bread and cucumber and dill chutney, while a small piece of confit bacon dressed in cider and mustard makes another hugely impressive opener, made the more satisfying with a little raviolo of minced pork and a scoop of apple purée. Purées abound, here as elsewhere, so a celeriac version turns up with a main course of sea bass, and a beetroot one with roast breast of Suffolk duck. These have been majestic dishes, however, the former encasing its fish in a meaty looking puff pastry parcel stained with port jus, while the latter added braised Puy lentils to an otherwise predominantly red colour scheme that involved a separate copper dish of spiced red cabbage. The intricacy of the construction works, with each dish accumulating layers of complementary flavour.
By contrast, desserts look a touch simpler. A dark chocolate cheesecake on a wafer-thin biscuit base, topped with white chocolate mousse, is sensationally rich. Otherwise, try an apple crumble tartlet with blackberry sorbet and custard. A menu of lunch specials gives the nod to the pub ethos by offering a hot salt-beef sandwich, Welsh rarebit and plum tomato omelette, and an all-day breakfast. Seven house wines by the glass, from £4 to £4.75, head up a list that moves briskly through the major countries, with a page of specials bringing up the rear.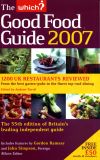 The Good Food Guide 2007
A pleasant whitewashed pub with a fence to one side, a boules green at the back and a plethora of low-hanging beams inside is home to the Kerridges' highly polished operation. The place is still a pub, with high stools at the bar and ales on draught for aficionados, but when it comes to the catering side of things it is performing well beyond the pub ethos. The credit for that goes to Tom Kerridge, whose assured, quality-conscious style exudes and inspires confidence. A boudin of ham and parsley with a salad of capers and shallots in a zingy mustard dressing will have you feeling you have been transported across the Channel. Similarly, Suffolk pork tenderloin is treated in Gallic fashion, gaining from Toulouse sausage, Savoy cabbage and truffled artichoke macaroni. In among these offerings, though, come potted Dorset crab with cucumber and dill chutney, potato and horseradish soup with salsa verde, and smoked haddock omelette with Parmesan. The most complex main course might essay a compromise style in honey-roast breast of duck with cauliflower purée, ravioli of foie gras and black pudding, orange confit and caramelised radicchio. The brio of the cooking idiom is maintained in simpler desserts that might take in rhubarb and apple crumble with vanilla ice cream, or glazed nutmeg tart with banana ice cream. Good wines help to raise the game too, with canny selections from around the world backing up the serviceable house wines.

The Good Food Guide 2008
It may have regulation beams, real ales and undressed tables, but the cooking at this whitewashed pub on the outskirts of Marlow is more sophisticated than the country-casual interior suggests. This is down to Tom Kerridge, whose cooking exudes deceptive and effortless flair, and is founded on a bedrock of fine ingredients. The food straddles both traditional and contemporary – potted Dorset crab with cucumber and dill chutney, for example, or warm smoked salmon with beetroot purée, frozen horseradish and blini pancake among starters. Equally well considered have been fish main courses like generously proportioned plaice fillet served with baby artichokes, mustard leaves, potato gnocchi and beurre noisette. Meats might include impressive braised belly of Middle White pork accompanied by broad beans, squash and sage, or slow-cooked veal with roast onions, beetroot linguine and lemon oil. A selection of cheeses offers outstanding quality, or there are desserts like praline parfait with compressed pineapple and pineapple sorbet, and vanilla peach with Amaretto savarin, curd ice cream and honey. Service is smiling, genuine and helpful. An individual, international line-up of wines at fair prices (starting at £15.50) hits just the right note

The Good Food Guide 2009
Almost good enough to tempt me to move to Marlow so that this would be my local,' enthused one happy visitor to the Kerridges' pleasant whitewashed pub. The atmosphere is relaxed and informal, and the wooden beams and cosy nooks and crannies of the pub-restaurant make it a real delight, but you won't find anything remotely 'trad pubby' on the menu (oh, except the superb fish and chips served in the bar). Judiciously sourced seasonal produce, natural flavours and an avoidance of gimmickry are the watchwords of Tom Kerridge, as in starters of potted crab with brown bread and cucumber and dill chutney, or home-cured sardines with tomato. Combinations of flavours can be imaginative: fillet of sea bream with lobster, seaweed and smoked aubergine, or squab pigeon and foie gras en croûte, and, at dessert stage, passion-fruit parfait with compressed pineapple and white chocolate ice cream. Elsewhere, pork belly with braised white beans, followed by a chocolate torte, were highlights of a meal that came 'without the stuffiness you can sometimes find at that level of cooking', and service has been particularly singled out for praise this year. The wine list offers a fair selection of reasonably priced bottles, starting at £15.50.

The Good Food Guide 2010
Some readers have been critical of the Kerridges' smart roadside pub/restaurant-with rooms, but inspectors and other readers remain firm – this is a restaurant of high local repute. With low, beamed ceilings, evening candles and simple but comfortable décor, it is the setting for modern cooking with its feet on the ground – even the fish and chips served in the bar at lunchtime is a cut above the norm. A couple directed here by word of mouth were glad they took the advice: their red mullet soup came with toasted fennel grissini, crispy squid and 'layers of flavour', while the main course, slow-cooked beef with 'an incredibly light' bone marrow bread pudding, pomme galette and braising juices was a dish of strong appeal. Others might enjoy terrine of Old Spot pork and bacon with hot pickled pineapple or fillet of sea bream with braised Puy lentils, smoked butter, mussels and parsley. Desserts include lavender pannacotta with heather honey, honeycomb and whisky. The wine list opens at £16.

The Good Food Guide 2011
Tom and Beth Kerridge opened this roadside inn (with rooms a little way along the road) in 2005 and have achieved remarkable results in a comparatively short time. Unsuspecting visitors who know nothing of its reputation come away in a state of breathless excitement, while those in the know rate it as one of Buckinghamshire's beacons of quality. It all looks so unassuming, and yet the calibre of the materials lifts the place to another level. Tom Kerridge's skill has something to do with it too, of course, witnessed in dishes such as a memorable slow-cooked shoulder and rump of lamb with smoked aubergine. Meals might begin enterprisingly with Cornish mackerel tartare with avruga caviar, radish and black pepper toast, or with something as apparently straightforward as an omelette, but all lushed up with smoked haddock and Parmesan. It's the accuracy of cooking and the sheer impact on the palate that impress readers, as when sea bass fillet is partnered with belly pork, cockles, pickled apple and honey gravy. The lavender pannacotta with whisky jelly and honeycomb continues to be mentioned in dispatches. A good spread of house wines comes by the glass (from £3.95), carafe or bottle (£15.50).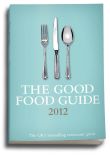 The Good Food Guide 2012
Formed from a bundle of Georgian workers' cottages, the Kerridges' pub-cum-restaurant (with rooms a few yards away) is a highly endearing venue. Any sense of dining in cramped quarters is soon dispelled by the cheering ambience of low beams and flagged floors. Tom Kerridge is a confident, resourceful chef, and he uses the best of local supply lines and a little French technique to fashion modern British menus of great allure. A serving of veal sweetbread on butter-braised pearl barley with a lemon and caper fritter is a richly satisfying first course, or you might be seduced by the simple classicism of moules marinière simmered in stout. Dishes are precisely weighted and smartly presented, offering a slow-cooked duck breast with duck-fat chips and gravy as one main, or sea bream with pissaladière and chorizo mayonnaise for another. Reporters speak of depths of flavour that linger in the memory, and the pleasure of discovery, whether it's a finisher of unreconstructed crème brûlée or the less familiar likes of tonka bean pannacotta with rhubarb and ginger wine jelly. If the little cocktail list doesn't tempt you to let your hair down, the wines are quite inviting enough themselves, opening with a house selection

The Good Food Guide 2013
Its cottagey outlook, cramped conditions and crooked beams may suggest pubby intent, but the Hand & Flowers moved on from beer and skittles a long time ago – even though real ales still do duty at the minuscule bar. These days, Marlow's chattering classes come here to drink fizz and make merry over 'boards' of fish and chips, while others with loftier aspirations crowd round scrubbed tables for Tom Kerridge's high-end comfort food. Much of the cooking is as big-hearted as the man himself – how about a gut-busting dish involving a split beef shin bone piled with boozy braised meat and accompanied by a single carrot of epic proportions? Some readers feel that there's too much reliance on old faithfuls, pub retreads and Great British Menu showstoppers – the mussels with stout, the slow-cooked duck with duck-fat chips, the outrageous-looking Essex lamb 'bun' – but no one complains when the kitchen can deliver classical perfection in the shape of herb-crusted, pearly cod with pungent pastrami, asparagus spears, wrinkly morels and blue-eyed borage flowers ('one of the most beautiful, clean and satisfying dishes I've eaten in ages'). This is smart, resourceful and 'immensely pleasurable' cooking, although there's also room for the occasional blast – perhaps grassy-green parsley soup with smoked eel and Parmesan tortellini or a tricksy dessert of warm pistachio sponge with melon sorbet and marzipan ('goodness gracious me!' exclaimed one reader). Service from legions of chatty young staff always means well, but organisation can suffer when Kerridge isn't at the helm. The wine list is peppered with top names for all wallets, and there's a developing selection of organic/biodynamic labels. House

The Good Food Guide 2014
Immensely pleasurable and impossible not to like what's going on here', the most famous pub in Great Britain occupies a pretty roadside cottage on the edge of Marlow. It takes a lot to stand out from the competition in these parts, and while the interior still resembles a pub – flagged floor, low beams, scrubbed tables – Tom Kerridge's carte uncoils expansively into a repertoire of dishes with the crystal ring of modern British authenticity. How else to style a starter of blowtorched Scottish scallop with warm roast chicken bouillon, morels, nasturtium and apple? But on the whole the cooking says 'serious, but don't panic'. The high-end comfort food can produce a startling but moreish smoked mackerel and wild garlic Scotch egg with white onion soubise and charred English onion, and a 'flavoursome' tenderloin of Wiltshire pork with pickled mustard leaf, malt-glazed cheek, garlic sausage and potato dauphine. For pudding, a tonka bean pannacotta, with poached rhubarb, ginger wine jelly and rhubarb sorbet, has been described as the 'highlight of the meal'. Staff are 'chatty, bubbly, enthusiastic' in their black uniforms and black brasserie aprons. A thoroughly commendable job has been done on the global wine list, with assiduous notes, a selection of organic/biodynamic labels and house wines from £21.

The Good Food Guide 2015
Tom Kerridge is the man of the moment, the chef du jour: on the telly, in print, and taking the pub to an exalted level. For one reader, the experience here was more than just nostalgia it was 'truly phenomenal'. The classy pub finish – now enhanced by a totally in-keeping bar extension (a light, comfortable room in pale wood and leather) – is backed by staff who know their onions and a menu that can hit the heights. A glazed omelette rich with smoked haddock and Parmesan has a high comfort factor, while slow-cooked duck breast with duck-fat chips is still thought to be the 'star of the show' for some. Essex lamb 'bun' looks the business and has a superb piece of meat at its heart. Puddings such as pear soufflé with caraway crumble also rise to the occasion. The wine list (from £25) has good options (some organic) by the glass and carafe. Top tip for those who can't get a table or have given up on the booking system: there are four stools in the bar that are available for walk-ins, no booking, full menu… take a chance.