The Good Food Guide Awards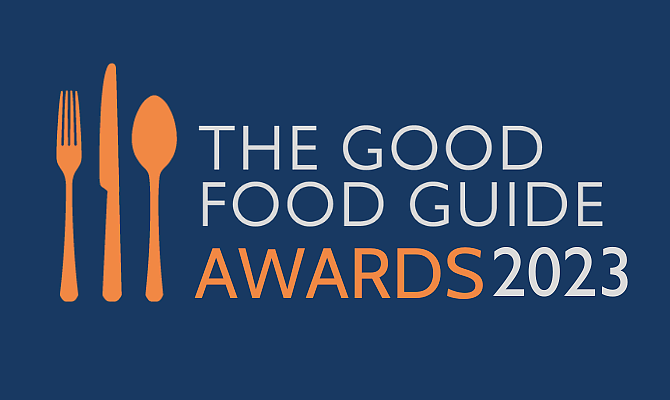 The next annual Good Food Guide Awards are approaching. Subscribe to The Good Food Guide Weekly to be the first to know.
This year's awards will celebrate the restaurants that have achieved 'Exceptional' and 'World Class' ratings in The Good Food Guide, alongisde a series of awards, including:
Best newcomer
Best restaurant under £100
Best counter dining
Best farm-to-table restaurant
Chef to watch
Most exciting food destination
Best drinks list
Top 20 Most Exciting Restaurants of 2022
In October 2022 we announced our Top 20 Most Exciting restaurants of 2022 at the Groucho Club in Soho, London. Explore The Good Food Guide's Top 20 Most Exciting Restaurants of 2022 here.