On the Gateshead quayside, in the shadows of the iconic Tyne Bridge, Träkol is the latest Geordie restaurant to draw national attention. Part of the By The River Brew Co, Träkol occupies adjoining shipping containers with an open kitchen specialising in nose-to-tail dishes. The meat – all of it from British rare and heritage breeds – is cooked over a wood-fuelled fire and one of the highlights is the mighty sharing dish of half a roast pig's head, a 1kg pork chop, black pudding, caramelised apples, grilled potatoes and watercress. Wash it down with one of many beers on offer, including Proto Banger Pale Ale or Two Legs Good Four Legs Better Table Beer, both made in the brewery next door.
On weekends, this vibrant shipping container community hosts the Hawker Market, a quayside food and drinks venue with local beers and Mildred's Twisted Ankle gin bar. Food stalls at this weekly event include Dastardly & Dutty with their chilli cheese fries and Grumpy Pandas Bait Box, an American-style vegan diner.
Across the river in Newcastle city centre, Stack, on Pilgrim Street, comprises 60 shipping containers with shops, eateries and bars on two levels and a central area of tables for people to eat food bought from the likes of Sushi Me Rollin'. Hoults Yard in the Ouseburn area was once home to world-famous potteries, but it's now a thriving 'cultural and business village'. The latest arrival here is the Proven Goods Co, a bakery with its own doughnut and coffee café run by Joe Millar and Amber Lowe. The dough is proven three times over 17 hours to develop the most flavourful doughnuts, made in small batches, handrolled and fried fresh every morning. Seasonal fruits are used in the fillings – the recent sticky plum crumble doughnut with spiced Victoria plum compote and vanilla custard is one of their most popular flavours so far.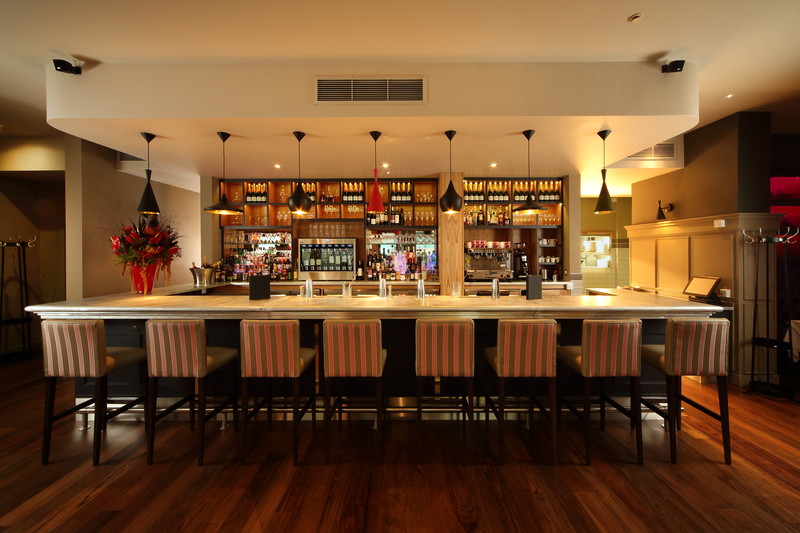 Newcastle has a number of well-established restaurants featured in The Good Food Guide, including Artisan, House of Tides, The Patricia, Peace & Loaf and local food hero Terry Laybourne's flagship 21, but the city's scene is growing so fast that its hungry inspectors are sure to be returning with fresh eyes and empty stomachs in search of future entrants.
Chef John Calton is already in The Good Food Guide with The Staith House in nearby North Shields, but he has recently opened Route close to Newcastle's buzzing quayside area. Local produce steers the menu at this modern bistro serving seasonal dishes, which includes Lindisfarne oysters and Stanhope Moor grouse, black pudding, celeriac, beetroot relish and pickled walnut.
Newcastle may be enjoying a new wave of food and drink businesses, but the Grade I-listed Grainger Market in the city centre is still well supported. Established in 1835, the vast covered alleyways of stalls continue to provide locals with meat, fish, fruit and vegetables and household essentials, but it also has a number of new food businesses serving everything from Greek street food to Meat Stack's American cheeseburgers.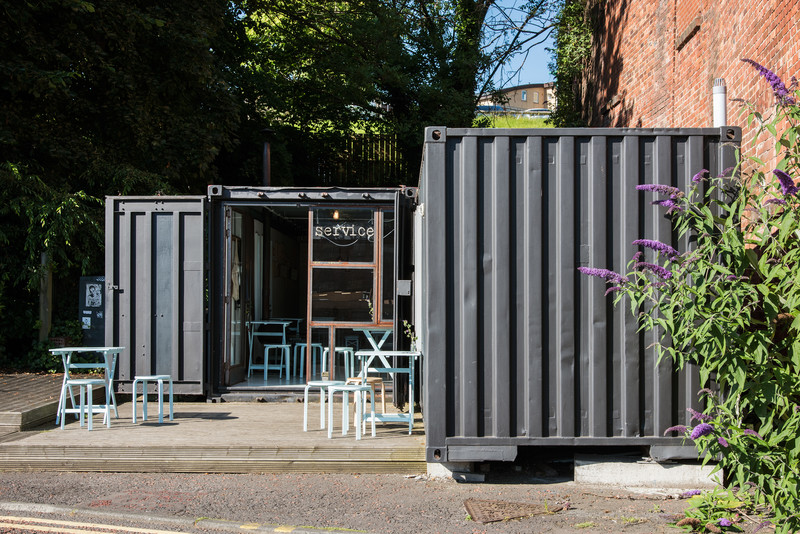 A short walk from the city centre in the creative area of Ouseburn Valley, Cook House is one of the few shipping container restaurants to make it into The Good Food Guide. This quirky little daytime café is run by Anna Hedworth, whose daily blackboard menu features dishes like roast porchetta with chilli, fennel and orange. Cook House has become such a success that Anna is opening her own bricks and mortar restaurant in the coming months and she also helps run the Jesmond Food Market. Located at Armstrong Bridge, on the third Saturday of every month, the market showcases the region's best producers, farmers, chefs and street food vendors. 'Newcastle has a fierce spirit of local pride and independence and we have a great bunch of people who are driven to improve their city and its food and drink scene,' says Anna. 'Interesting new supper clubs, street food offerings and restaurants seem to appear every day.'