From Monday September 5, a two-course, weekday lunch will be available for £15 at Kerridge's Bar & Grill at Corinthia London in Whitehall, the Coach in Marlow, Buckinghamshire, and the Bull & Bear in Manchester.
Kerridge told CODE that dishes will be simple and inspired by school dinners. Next week will be shepherd's pie, after which lasagne might feature; desserts will include jam roly poly and custard. There will be no Turkey Twizzlers.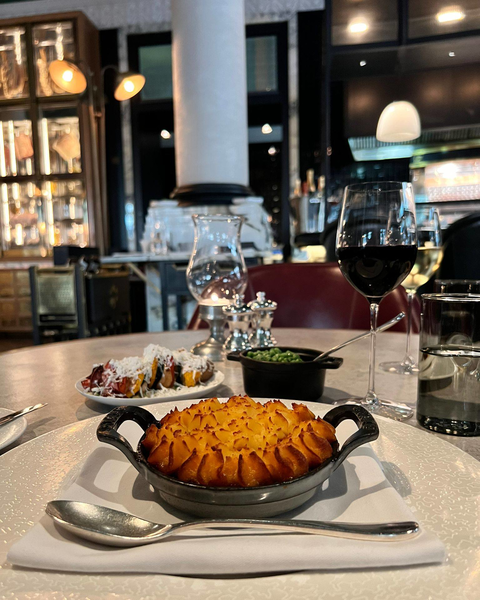 For a chef better-known for high-end dining - he has made headlines more than once for his menu at his flagship, the Hand & Flowers, where steaks cost upwards of £80 and the fish and chips is £72 - this is a bold but welcome move. Kerridge conceded he doesn't really expect to make any money out of it, but he hopes to pull customers into his city centre restaurants, which are becoming increasingly quiet over weekday lunchtimes.
'In 2008, when we had the Credit Crunch, we did a £10 lunch offer at The Hand & Flowers, and food flew out of the kitchen,' Kerridge told CODE.
'We're in a similar situation - times are tough for a lot of people, and I want to see full restaurants. I like to see my dining rooms buzzing and my staff feeling optimistic and happy.
'I don't expect to make any money out of this. Margins are incredibly tight. It's more to keep things ticking along. If people come in for the deal and spend £50 on wine, great - obviously this is a business and that would be ideal.
'But I also hope people come in who might not have been able to before. If people come in, spend the £15... that's okay too. Restaurants exist for people to have a nice time. That's the whole point'.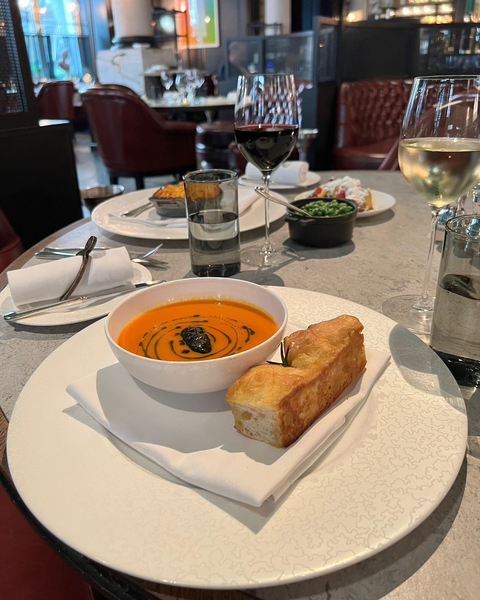 Kerridge said he doesn't know how long the offer will run for, but supposed that if it proves popular, it could run until December.
A third course can be added for an extra £7.50, and the same menu will be served at all three sites under the leaderships of chefs Nick Beardshaw, Sarah Hayward, and Connor Black.
Kerridge added: 'I just hope this helps inspire diners. The situation is difficult for a lot of people, and the industry is different - Friday lunches aren't what they were.
'But they can be, and I think affordable lunches is a way of tackling things.
'I also just think it's great fun - we sat down and thought about what food we would like to see. School dinners are comforting and joyous, and relatively cheap to make. So it makes sense. We won't be doing Turkey Twizzlers. We'll be doing old favourites we grew up eating.'