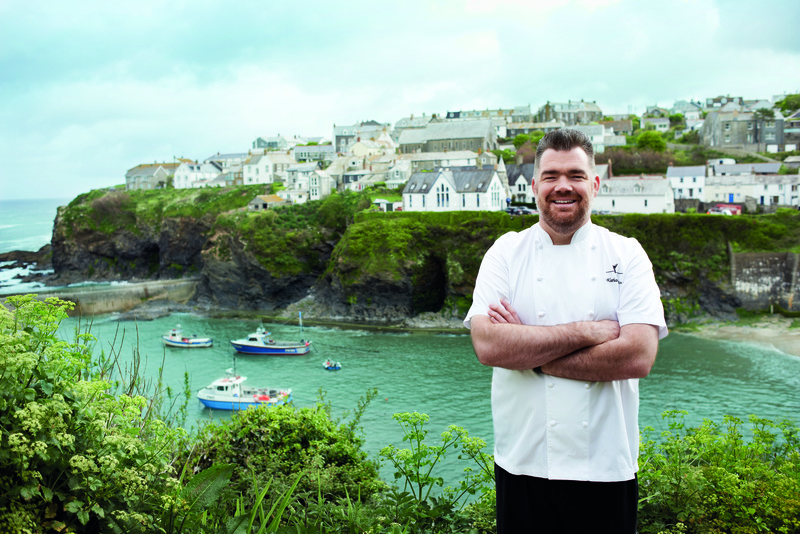 Nathan Outlaw's Port Isaac restaurant has been awarded the top spot in The Good Food Guide for the second year running and with a perfect cooking score of ten for the third year in a row.
GFG Editor, Elizabeth Carter, noted, 'This is the perfect Good Food Guide restaurant, embodying everything we champion. Expect cooking that is consistently of the highest quality combining the freshest ingredients, from shellfish and fish from sea and estuary, to locally grown fruits and vegetables. There's a brilliant wine list and the excellent service is devoted to diner enjoyment with no formality'.
Nathan Outlaw responded; 'Learning that we had been placed in the top spot last year was amazing, but this is just mind-blowing. My aim has always been to offer customers food cooked simply but with subtle layers of flavour and to make a visit to Restaurant Nathan Outlaw an experience to remember, not only for the food, but also for the professional and welcoming hospitality our front of house provides. I am grateful to each one of my fantastic team for their commitment and hard work. Restaurant Nathan Outlaw embodies everything I'd want in a restaurant as a customer, and it seems that other people like it that way too!'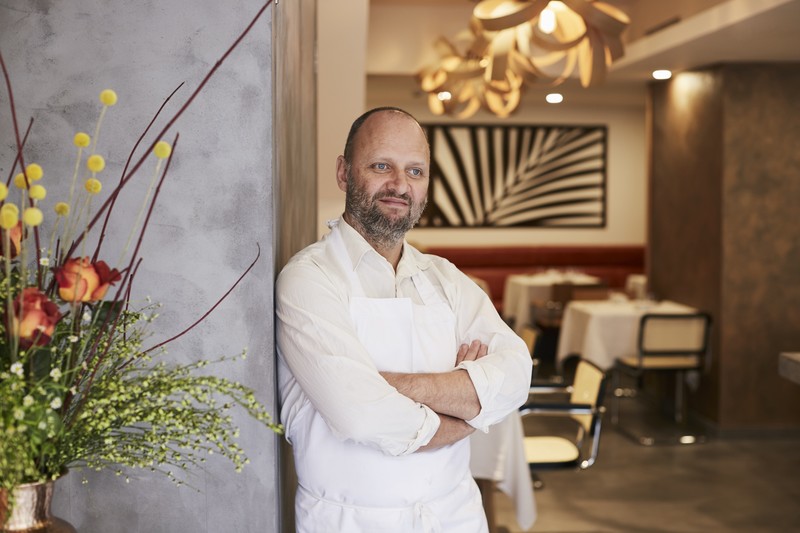 Even after scoring a perfect ten in the GFG for the past seven years, Simon Rogan certainly isn't complacent about his Cumbria restaurant retaining its coveted number two spot: 'Getting ten from such a historic and trusted guide for so many years still means everything to us and it shows the way we strive to continually reinvent and make things better'.
GFG Editor, Elizabeth Carter says, 'Simon Rogan has achieved something of a miracle. His farm-to-table operation has influenced chefs right across the country; it's beyond dispute that British food owes him a lot. The obsessive search for flavour begins on the farm and continues in the kitchen where Rogan's approach is to extract maximum flavour from produce that is already pretty intense. L'Enclume delivers a complete package, with unobtrusive but attentive service that underscores the impressive food and drink.'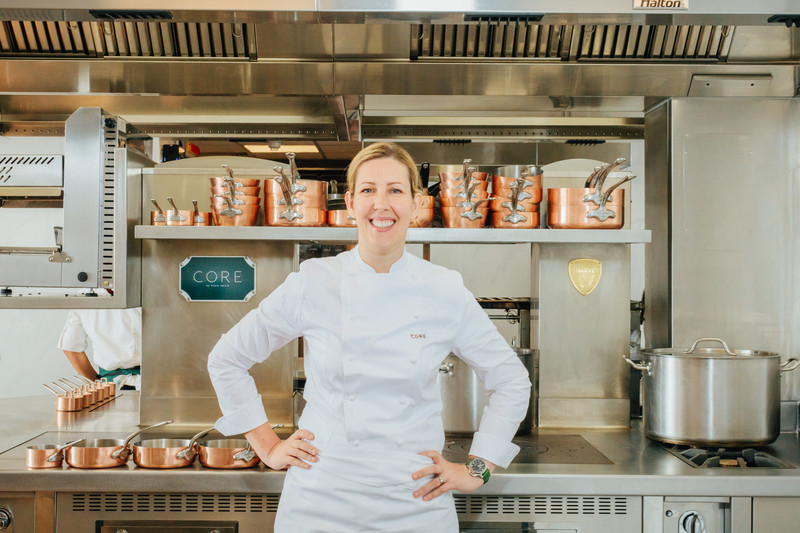 Also joining the elite club of 'perfect tens' is Core in London's Notting Hill, the first solo venture for Clare Smyth and the highest ever new entry. Absent from the Guide for two years, Smyth, who previously headed the kitchens at Restaurant Gordon Ramsay, is back with a smash hit.
Elizabeth Carter comments on her return to the Guide; 'At Core, Clare Smyth has found a stage on which to show off her brilliantly artistic, deeply memorable creations, and we are delighted to welcome her back with another perfect 10. With cooking that has come on in range and delicacy since we last tried it at Restaurant Gordon Ramsay, she epitomises the genius required for a perfect 10. We love her strikingly vivid flavours and a dining room that screams class whilst being genuinely relaxed – she makes it all seem so effortless."
Clare Smyth adds, 'We are absolutely blown away by the news. It is wonderful to receive this kind of endorsement from such a well respected and loved guide. It is so good to know that people appreciate what we have all been working so hard for at Core'